I love to drink apple cider, but when I buy sparkling apple cider in the store, it's no the best because the fizz upsets my tummy for some reason. So, I can't drink it.
My solution? Make your own homemade crockpot apple cider!
This recipe is so delicious (much deeper flavors than store bought) and if you don't have an orange on hand, just substitute it with a pound of seedless grapes. That turns out so yummy too!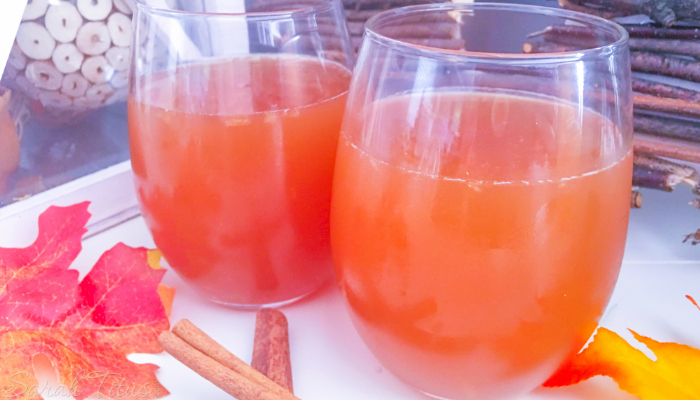 Easy Crockpot Apple Cider Recipe
Ingredients:
4 Granny Smith apples
6 Fiji apples (you could use gala if preferred)
1 large orange
4 cinnamon sticks
1/2 teaspoon ground cinnamon
1 tablespoons whole cloves
1 cup granulated sugar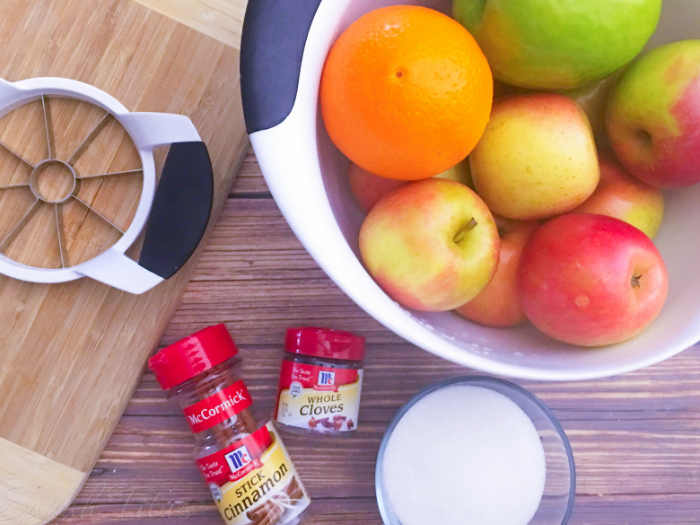 Directions: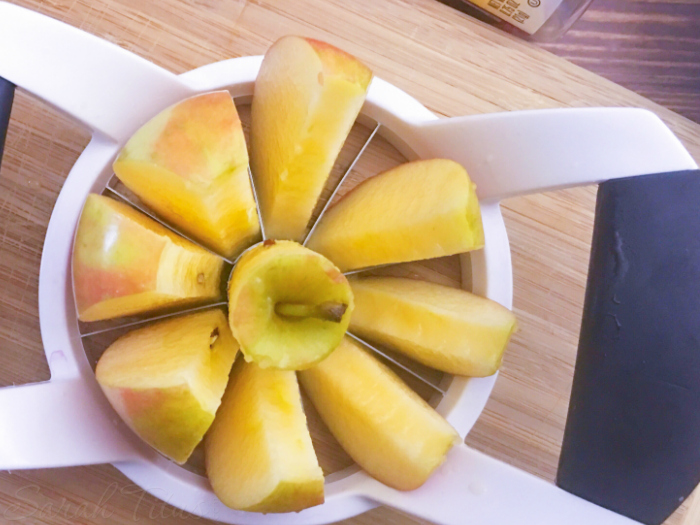 Step 1: Wash and slice your apples (I use an apple corer slicer) and oranges and place into your slow cooker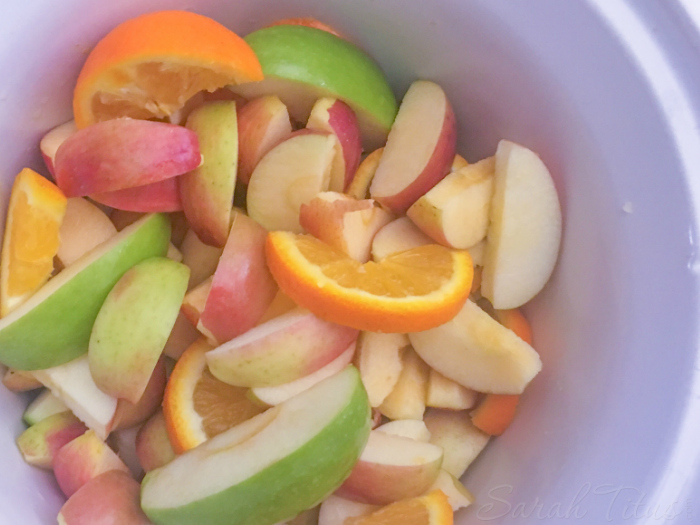 Step 2: Add your cinnamon sticks, ground cinnamon, sugar, and cloves on top of your apples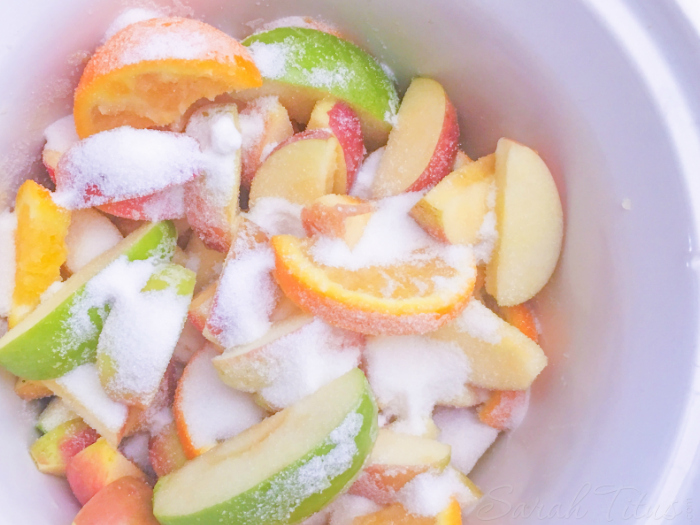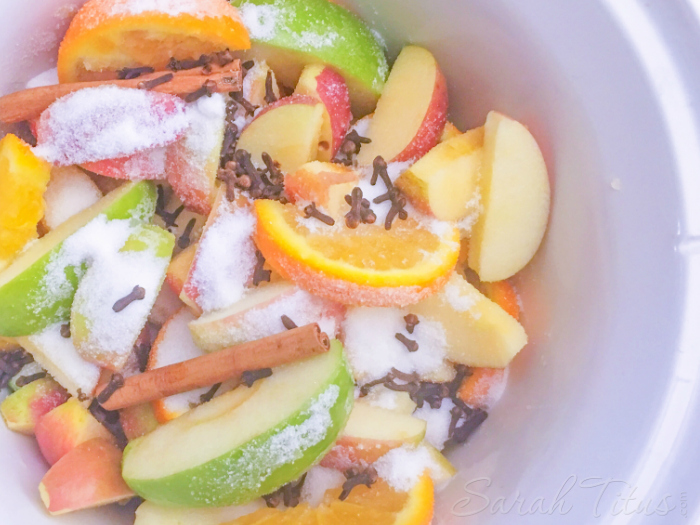 Step 3: Fill your crockpot with water and cook on low for about 7 hours or on high for 4 hours. It's not quick but it's worth the wait! 😉
Step 4: Use a potato masher to mash your fruit
Step 5: Drain with a mesh strainer and serve warm or over ice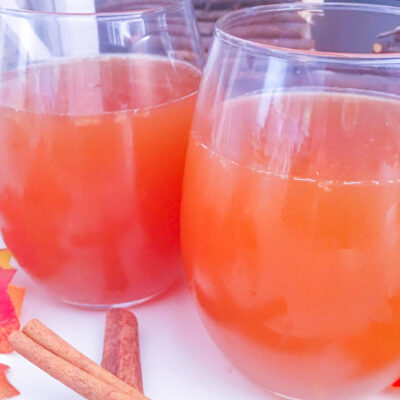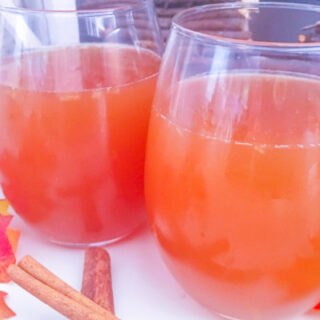 Crockpot Apple Cider
Ingredients
4 Granny Smith apples
6 Fiji apples
1 large orange
4 cinnamon sticks
1/2 teaspoon ground cinnamon
1 tablespoons whole cloves
1 cup granulated sugar
Instructions
Wash and slice your apples (I use an apple corer slicer) and oranges and place into your slow cooker
Add your cinnamon sticks, ground cinnamon, sugar, and cloves on top of your apples
Fill your crockpot with water and cook on low for about 7 hours or on high for 4 hours
Use a potato masher to mash your fruit
Drain with a mesh strainer and serve warm or over ice