It never ceases to amaze me how vast God's knowledge is. Within a millisecond He knows the information of the stars, galaxies, how many hairs we have on our heads (Luke 12:7), just everything.
But contrast that to Jesus. Jesus doesn't know EVERYTHING. He doesn't know when He's coming back to collect the saints (Matthew 24:36), for example, and while living on earth as a human, He couldn't know everything during that time, He was human and willingly emptied Himself to lower Himself to that human form.
And angels, know less than that. While they spend a lot of time with God and serve God and us (on God's behalf), they are created beings. They are not God.
God the Father is the only One who truly knows absolutely everything. It's mind-blowing, especially considering how Jesus and God are one.
Something we definitely can't understand this side of Heaven. But looking at a night's sky can help you remember just how amazing and blessed we are that we get to serve such a great God.
We look at the stars and see His handiwork, His vast knowledge of everything, His ideas, what He considers to be beautiful. It's amazing, isn't it?!
Inspired by that, today I have for you some really cool He counts the stars wallpaper for all your tech devices! Simply download it below…
He Counts The Stars Wallpaper
I hope these beautifully designed 4K HD quality wallpapers will inspire your heart and give you a bigger sense for who God is. These wallpapers are available for your phone, ipad, desktop computer, laptop, Instagram, Pinterest, and Facebook cover pictures.
You can grab the wallpapers below and share your love for Christ with the world!!!
Need help saving them to your device? Click here for the full tutorial.
Phone (1849 x 3798 px):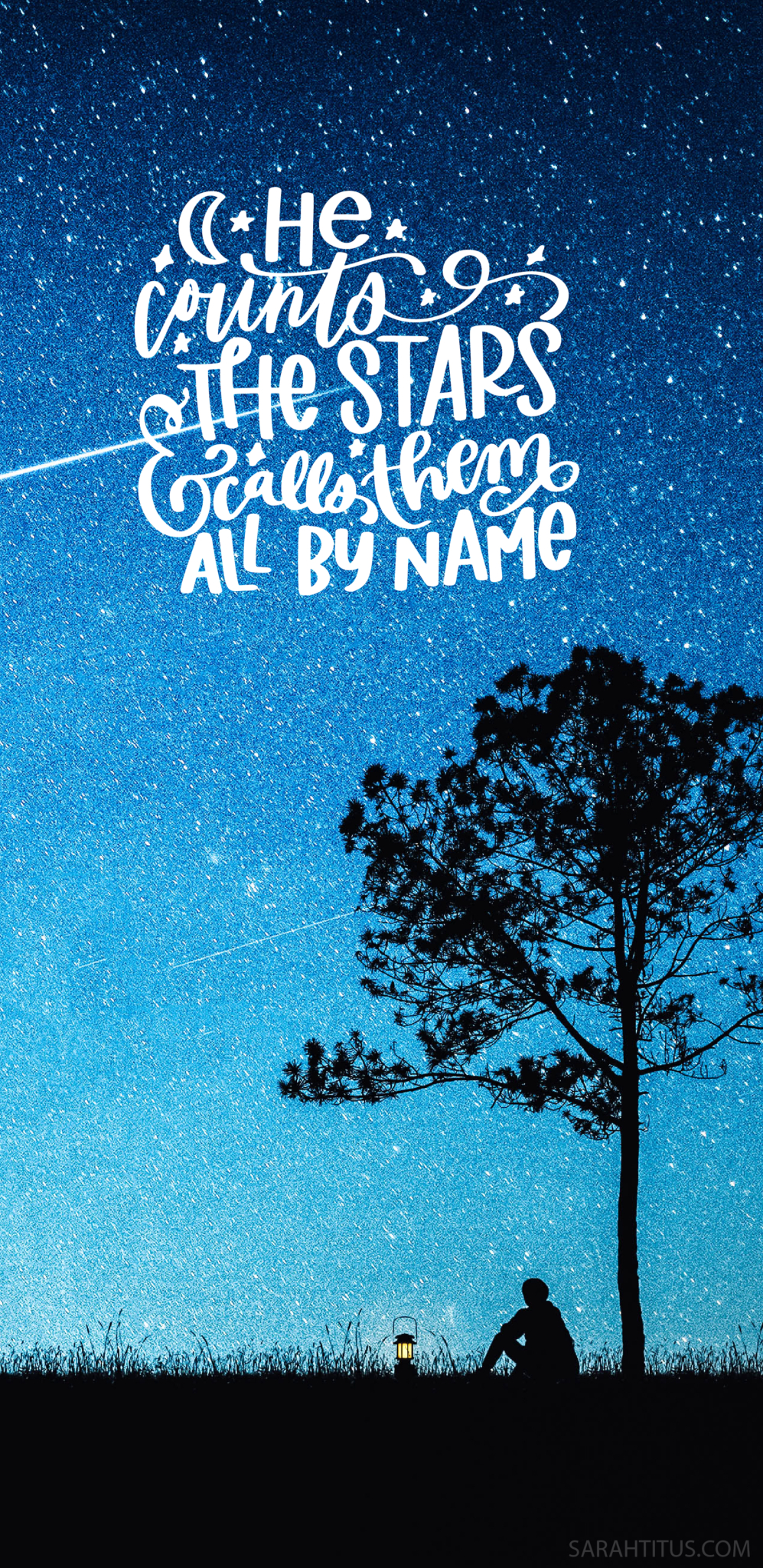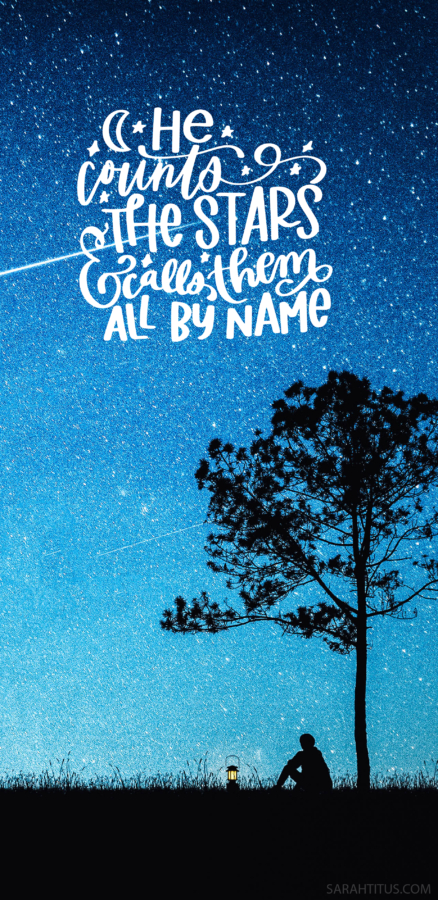 Laptop (2550 x 2048 px):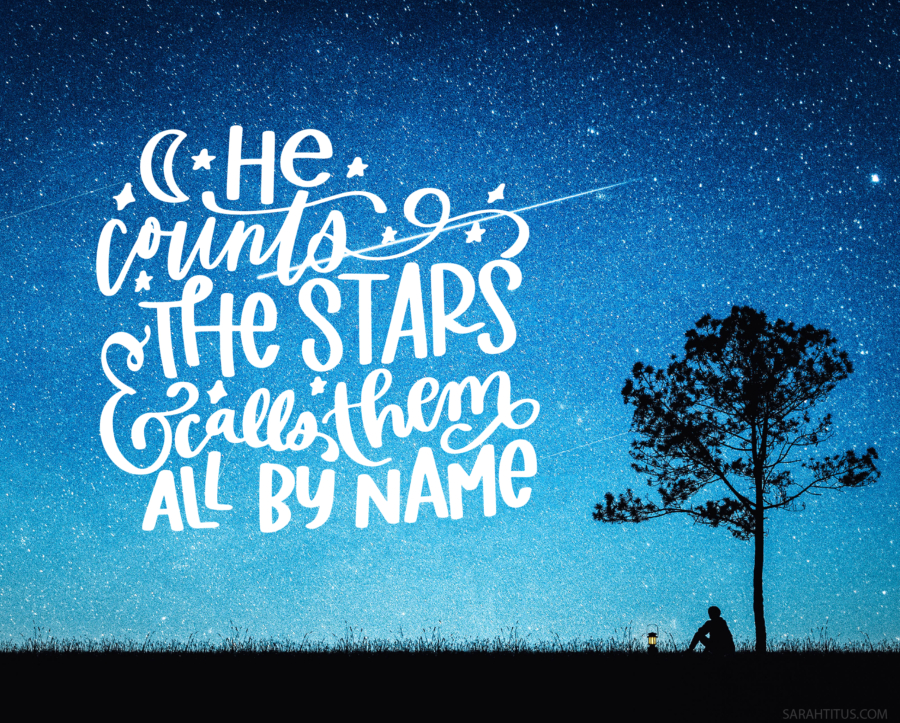 Instagram (2550 x 2550 px):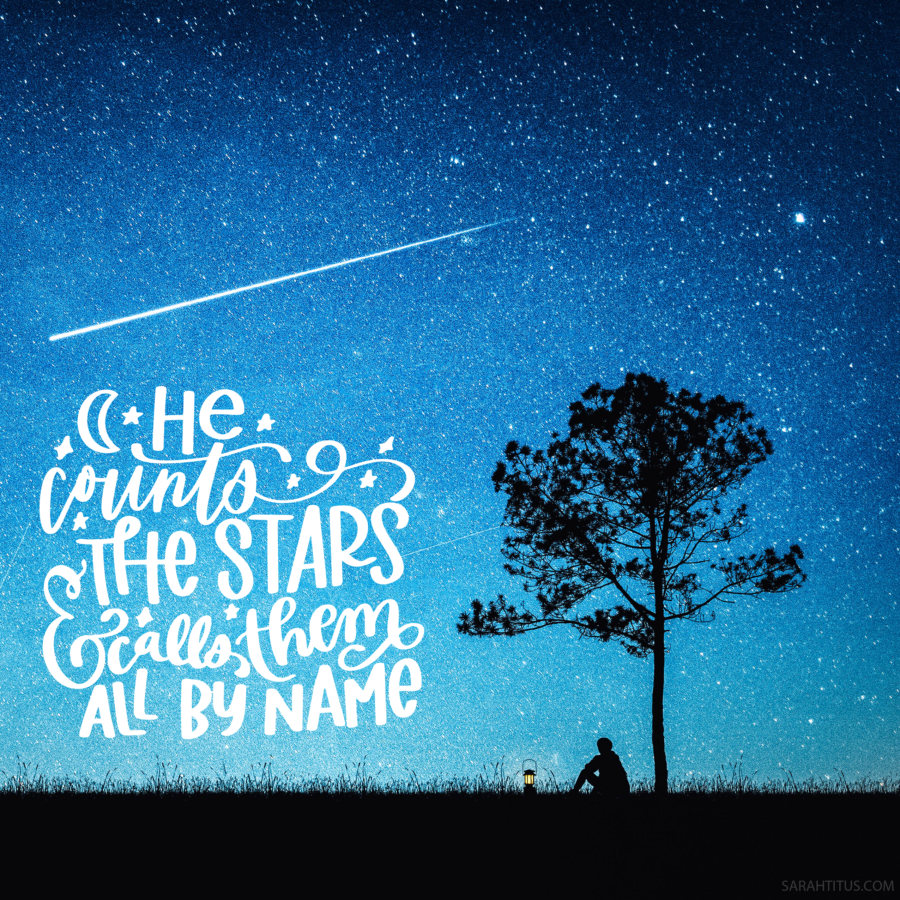 Large Computer (2550 x 1435 px):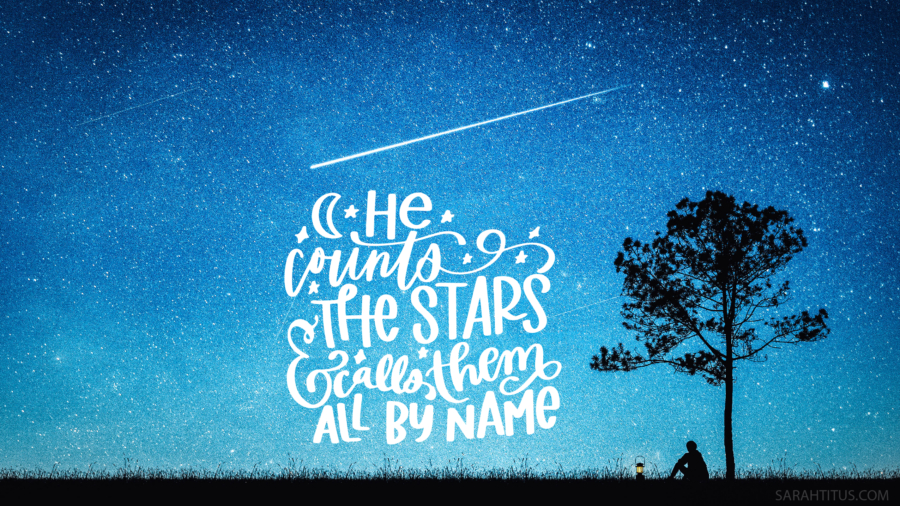 Facebook Cover (2550 x 948 px):

Enjoy!!! 💕🎁