You just bought a new beige couch and need some wall art A-sap.
You don't wanna go out and spend a lot of money.
Good news!
You don't have to!
Grab our FREE monogram initials wall signs here!
They are all you need to take your home decor to a whole new level, all the while impressing your friends with some UNIQUE and DIFFERENT wall art ideas.
DIY Free Printable Monogram Initials Wall Signs
These free printable monogram initials wall signs are so stunning. You can hang them on the walls as cute home decor, create an office gallery wall, display in your teens room, or even better, you can give them as a present for any occasion like: birthdays, weddings, holidays, etc.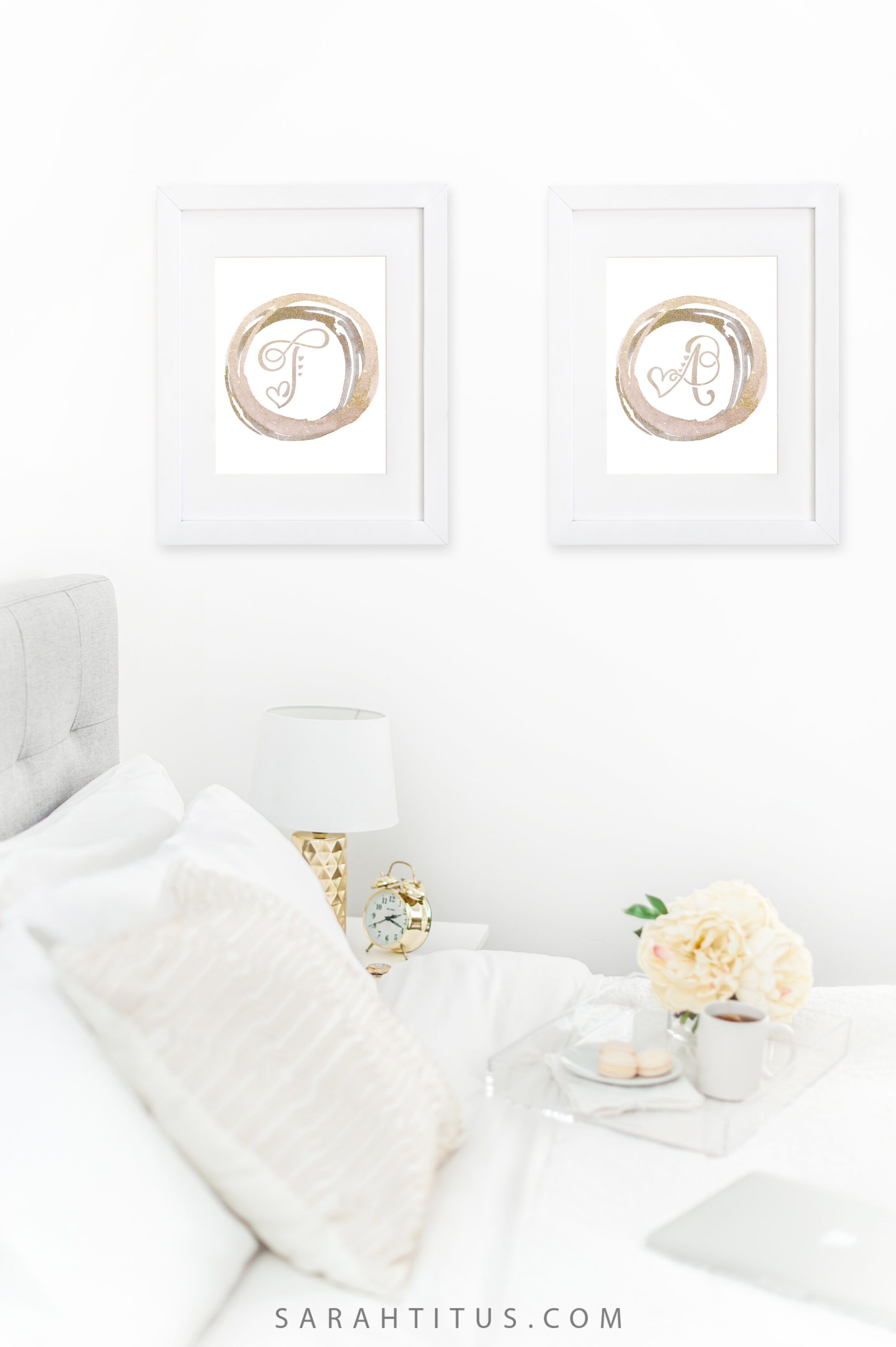 Download the monogram pdf templates for each letter of the alphabet below: