Something I have really gotten into recently is handlettering and penmanship.
I have to admit, that, the BIGGEST CHALLENGE for me personally is a shaky hand! Ugh! For some REASON, I just can't get those brush strokes nice, confident, neat and straight. I'm so afraid of messing up.
Have you ever started a new hobby or something you know you'll love and you feel like you're a mess. My daughter is starting a musical instrument and it's tough. When you're just a beginner at something, ANYTHING, you're not GOING to be perfect. And that's okay.
It's okay to have a shaky hand when I write letters. It's okay to hit the wrong note in music. It's okay to fail and fall and crash. It's okay, because where we are now, at the beginning, is not where we will END UP!
I'm GOING to stick with handlettering, because I truly enjoy it. And when we stick with something, we get better over time. This is really true of anything.
The first time I started this blog…OH…MY….BUG. It was TERRIBLE! I thought I was "so cool" with my graphics and I look back and I'm so embarrassed. lol. Gosh, they were ugly. But that's okay, because it's not where I ended up. I'm better, I've grown.
You can spend your whole life, stuck in a box in the shadows of someone else, or you can choose to be a beautiful flower and just grow. Even if that growth takes years, even if that growth feels turtle paced, as long as it's a step in the right direction, every day, one foot in front of the other, you should be PROUD of yourself!
Whatever it is that YOU want to go for, whatever passion, dream, or hobby you have in mind, go for it. Get better. Don't stop.
Free Christmas Handlettering Practice Sheet
Since it's Christmas-time, I wanted to practice with some Merry Christmas calligraphy worksheets. One day, I'd like to create my OWN Christmas cards and look down and see MY writing on them saying, "Merry Christmas!"
Wouldn't that be so cool?! I'll make a printable for you guys and it'll be MY lettering…MY FONT! Mark my words; I WILL do it!
Well, if I wanna get there, I need to take action. I need to take steps toward that goal.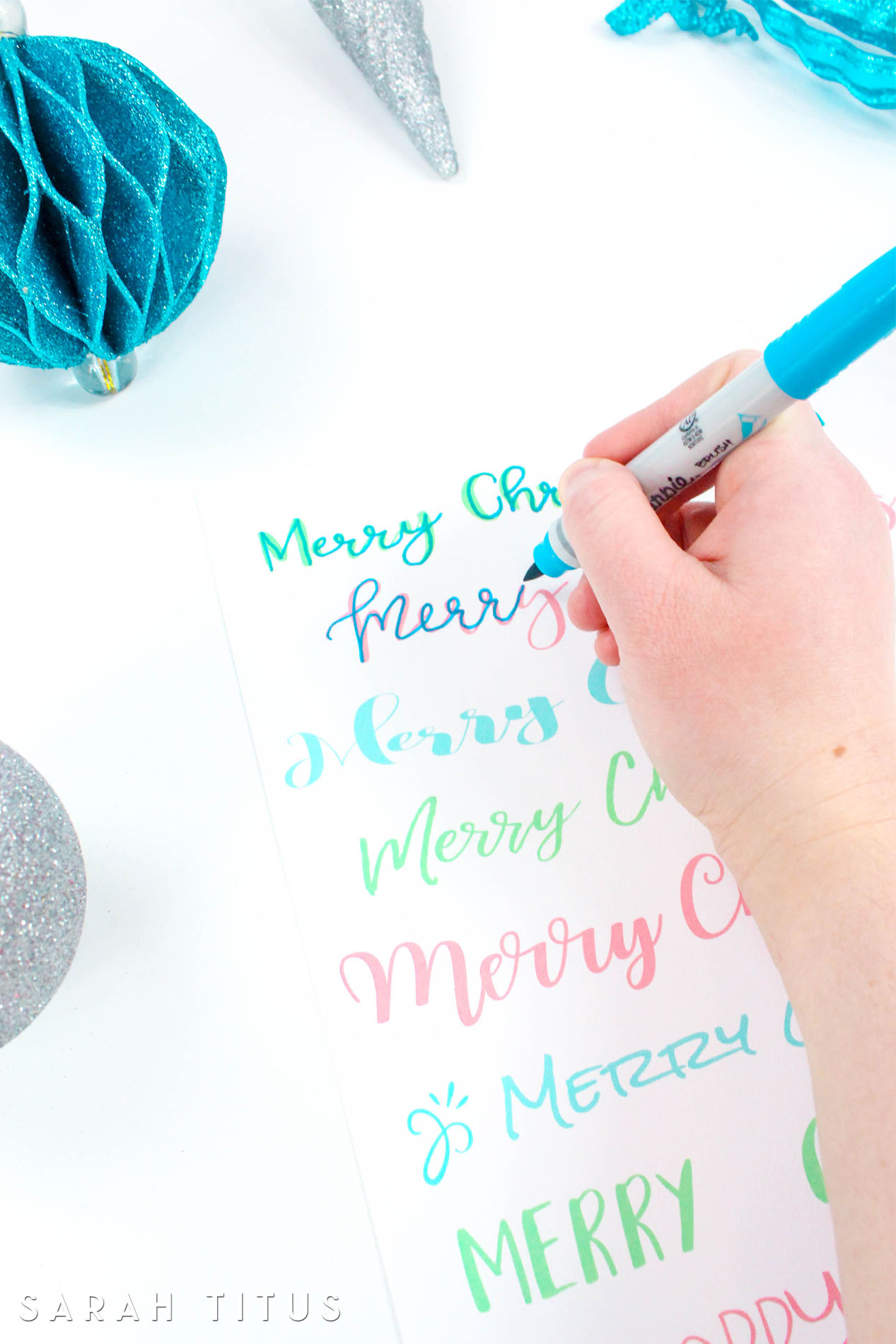 Here's a fun Christmas Handlettering practice sheet.
Print it out multiple times.
Use different pens.
Different colors.
Really try different things.
For me, at this stage, it's all about getting that pen in my hand confident…nice, smooth strokes.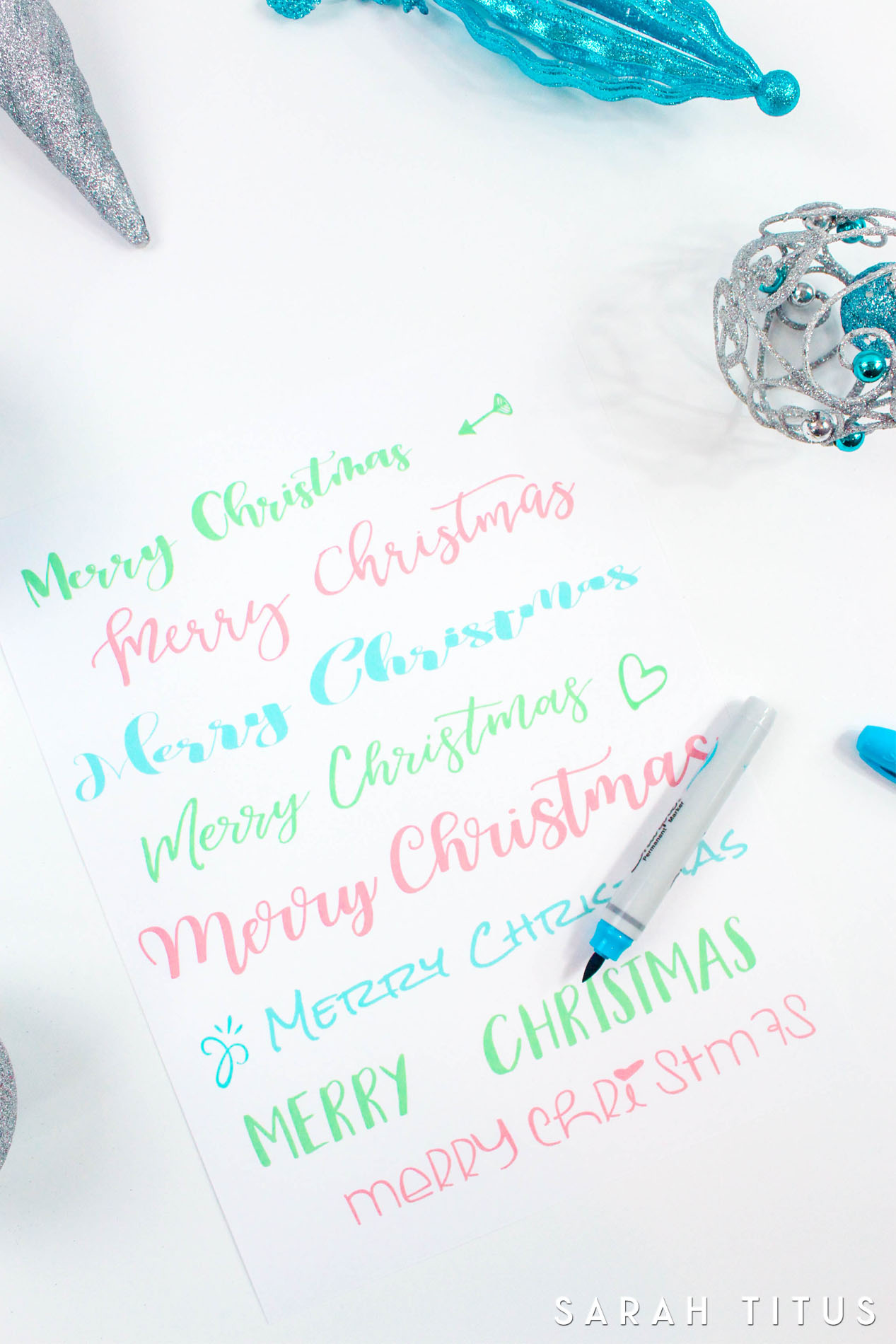 Join me as I learn how to handletter! Seriously, it's a lot of fun!!!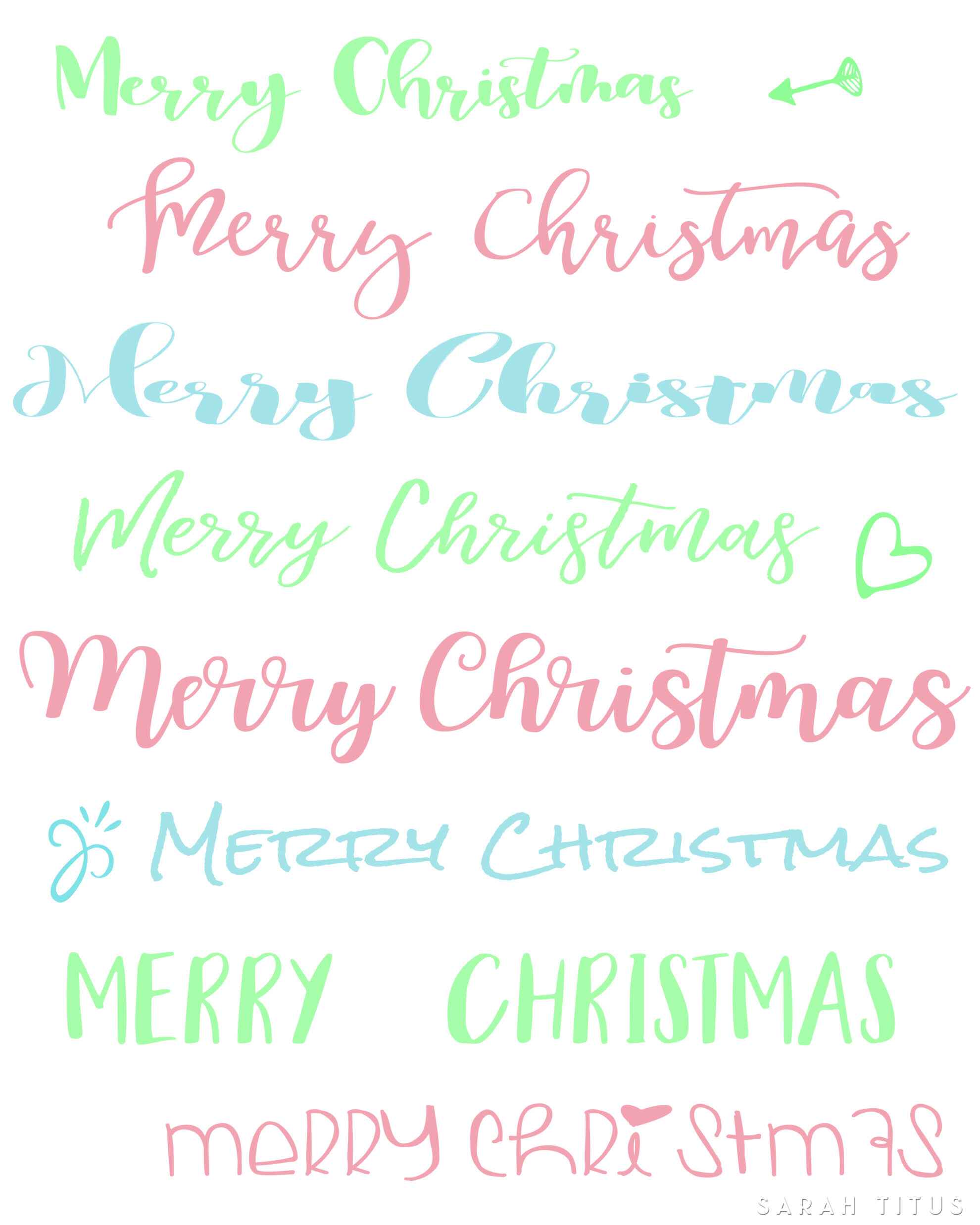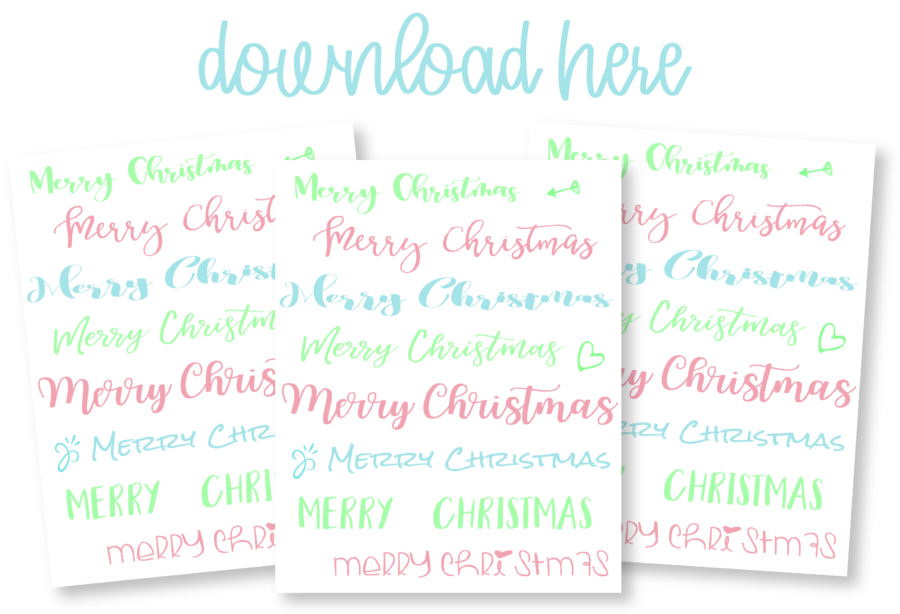 You can download the free Christmas handlettering practice sheet pdf template here.
If you complete this, I'd LOVE to see YOUR work on Instagram! Just tag me at #printableobsessed
Love all things Christmas? Then you will NOT want to miss your chance to get the new 80+ page Christmas Binder. It'll make you entire holiday season super organized and easy. Take the stress out of Christmas now!