Christmas is almost here and I'm absolutely smitten about the whole thing. Man, I just LOVE Christmas, don't you?! <3
This year, I wanted to create for you the most AMAZING printables library ON the planet. With over 195 printable pages, there's something for everyone here!
Take a look around, you will get hooked right away!
195 Free Christmas Printables: Gifts, Coloring, Kids Worksheets, and More!
To access the downloads, simply click the pictures below and download or print! 🙂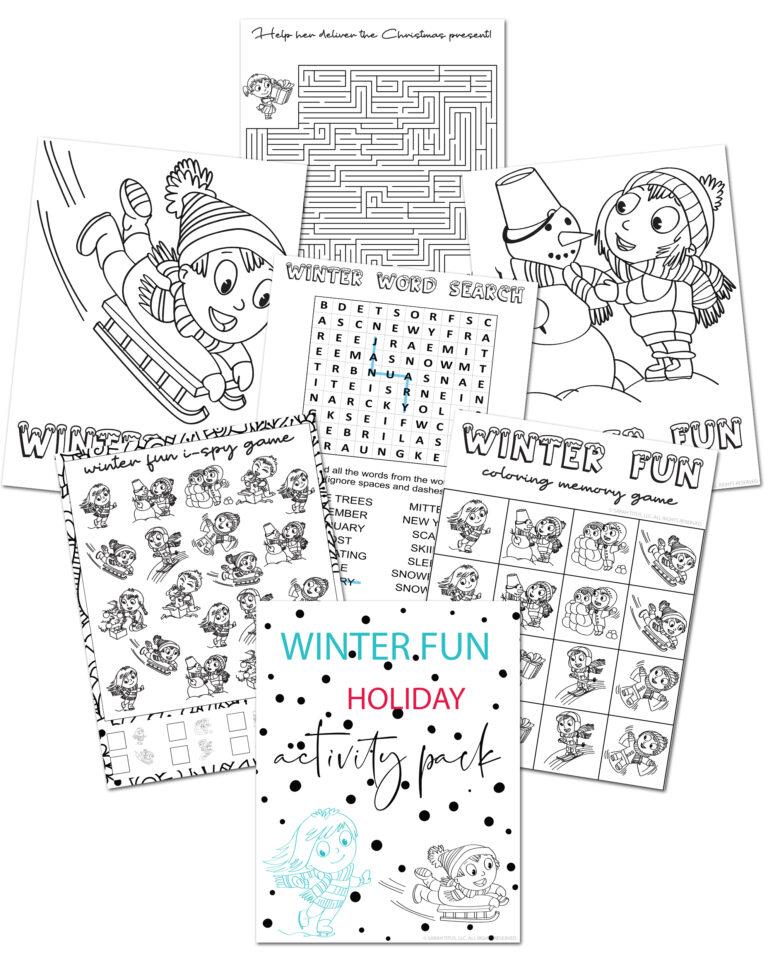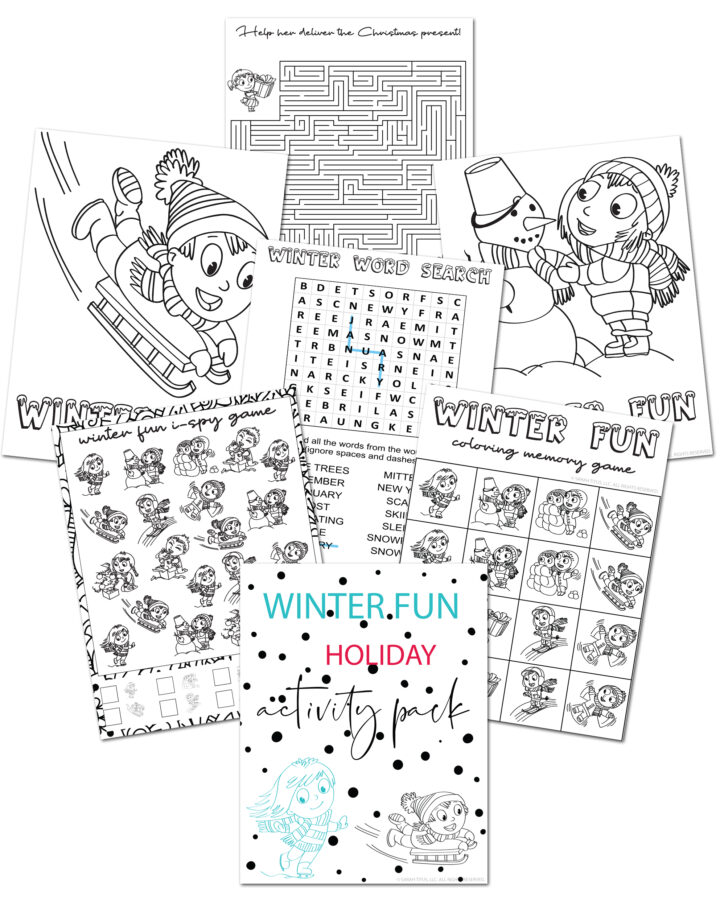 Fun Ways To Use These Printables:
There are SO many ways you can used the printables in this Christmas themed library! Here are just a few suggestions…
Holiday Inspired Home Decor
You'll find tons of beautiful wall art in this collection of Christmas printables! These would make fantastic additions to your Christmas home decor this year, and without breaking the bank!
You can grab some cute frames and pop any of the above Christmas printables wall art in! Hang them up in your living room, hallway, or stand them up on your tables and mantles.
My favorite one is the red and green quote, "It's not about what's under the tree that matters, but who is gathered around it." Such a beautiful reminder to remember as the craziness of this season creeps in.
There are even some colorable quotes, which allows you to use your artistic abilities, or have a fun family craft time and hang up when the kids' are done coloring! 🙂
Gift Wrapping And Gift Giving
Also included in this incredible bundle, some great resources for all your gift organizing needs!!
There are gift tags that are SO cute, and the fact that they are FREE just seals the deal on having to go out and buy store-bought ones.
There are some for kids, dressy tags, and some that include a place to put who the gift is to and from. The tags without the to and from would be great for those White Elephant Christmas gifts!
Christmas Themed Activities
What would Christmas be without some fun Christmas themed activities? This xmas printables library includes tons of fun Christmas printable activities to start with your family this year!
There are memory games, math printables, letter practice, mazes, and coloring pages! The Christmas theme makes them perfect to bring out at this time of year. Gather around the kitchen table with some hot apple cider or cocoa, and spend quality time together. 🙂
These are great to use not only as a family but to bring to your friends and family gatherings for all the kids to do together. You can even give these as gifts to nieces and nephews!
Other Christmas Printable Bonuses:
I just had to mention the other printables in this bundle because there is just SO much to unpack. This Christmas printables library is made to help you feel less stressed this holiday season, and get organized without spending a ton of money!
On top of the wall art, gift tags, and activity printables, here are some others you'll find as well:
Christmas calendars
Cash envelopes
Educational kids printables
Cards
Christmas gifts budget tracker
Stickers
Binder covers
Holiday essential oil recipes
and TONS more!!
I pray that you have a very blessed Christmas season and that these Christmas printable templates will help make your Christmas more magical and full of joy. 🙂