We're over here decorating for Christmas in the new house and having a total blast. 🙂
Getting in the Christmas spirit for sure!
To build up our excitement, I wanted to create a cute Christmas hand lettering practice sheet for us to play around with Christmas colors. I'm doing mine a burgundy and teal green and my daughter is doing hers shades of blue.
Whatever colors you choose to work on your hand lettering, these will definitely get you in the mood for Christmas!!
Christmas Hand Lettering Practice Sheet
Laying on the floor on this comfy rug next to the fireplace is a beautiful moment. Nice and warm and toasty!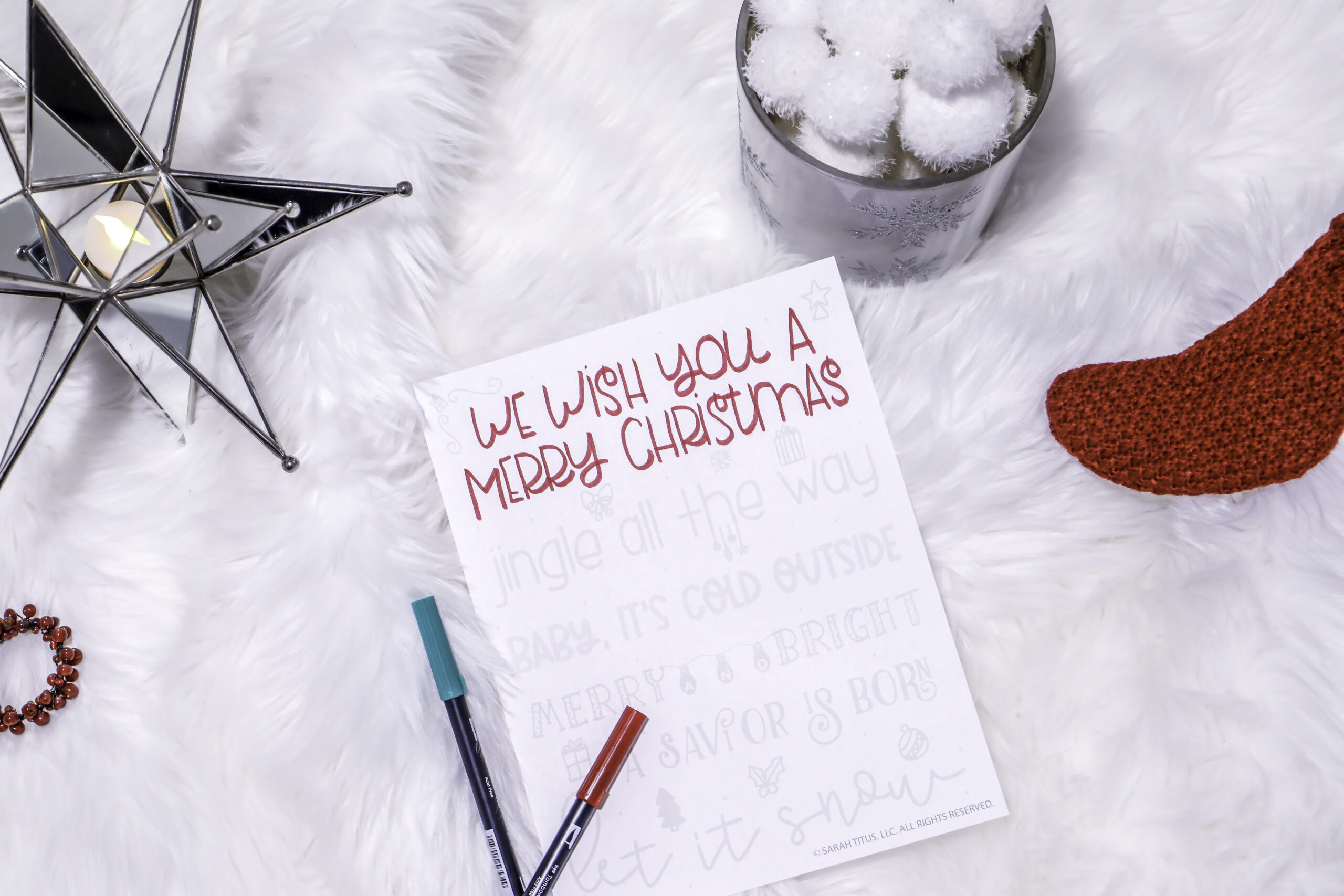 If you want to know where I got everything in this picture, here's the deets:
The stocking is a little mini one I picked up from Nordstrom.
The wreath is a red pepperberry napkin holder/Christmas ornament from Pottery Barn.
The star candle holder is from Z Gallerie and I put a tea light in it. I have these and they are realistic (they flicker!) I have them ALL OVER my entire house in like EVERYthing. I love them! 🙂
The pens are Tombow: Red #847 and Green #296
The snowflake candle holder is Pottery Barn and I filled it with "snowballs". The snowballs I got at Hobby Lobby. It's a garland for like 6 bucks and I cut the string parts off each one so it looks like snowballs. 🙂 I put a candle under the snowballs, so I didn't need as many snowballs to fill the pot.
The rug I got at Ross.
Wanna know a secret?
You know how everyone is doing the white fir Christmas skirts right now? I bought one too, but the problem is that it wasn't as FULL as I wanted it to be. It didn't look LUXURIOUS!
My solution…use a white fur rug instead!
I just wrapped it around the tree and it came out absolutely stunning. It's my favorite Christmas trick! 🙂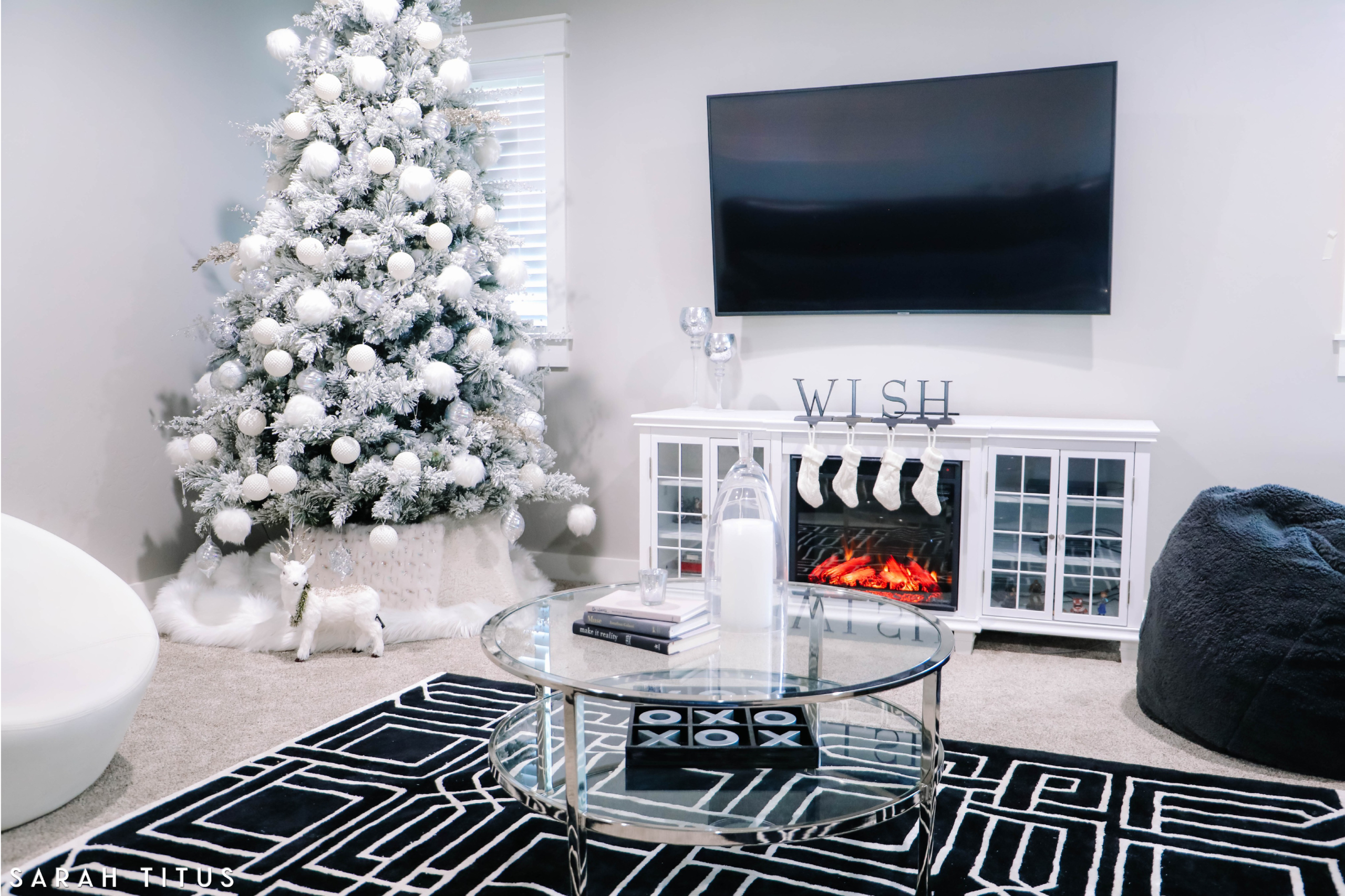 You cannot tell that's really a rug under there! 😛