I'm one of the most organized people you could ever meet 🙂 and the one thing I've learned over the years is that everyone uses a different system to organize their days.
Maybe one-page calendar templates do the trick for you.
Perhaps, you need a daily planner with boxes to write in.
Maybe you just want to organize your days one week at a time.
Whatever it is that you use to get your days organized, you'll find the solution for 2021 here and I'm super excited to show you these seriously COOL DESIGNS I created!!! <3
Take a look at these FREE beautiful artwork 2021 printable calendars!
Beautiful Artwork 2021 Printable Calendars For Free
Nothing makes me happier than getting stuff organized. I've got a binder for pretty much EVERYTHING on the planet and I love using planners & calendars to keep track of things!
What I don't like though, is the cost that comes with buying them.
That's one of the reasons I started making my own. In stores, they are so BORING! And I didn't want a whole book of pages that I'll never use either.
With these printables, you can just print what you need. Need it again? Print it again. Super simple. No more searching, running store to store, just grab yours here!!!
You will absolutely love the entire bundle of options. You can mix and match these different printables to create the perfect calendar/planner for your lifestyle or just use the one you want.
Remember when I mentioned the costs of store-bought planners? Have any of you ever bought one only to use just a couple months out of it? I know I have!
With these, you can use it as needed! They are free to print and you don't have to worry about running out or paying for something and not using it. 🙂
In this 2021 calendar bundle of PDFs you'll be getting:
Full 2021 year
Pink/blue 2021 monthly calendar
Horizontal 2021 colorable monthly calendar
Vertical 2021 colorable monthly calendar
Cute daily planner page printable
Student planner printable
Polka Dot calendar
Rainbow calendar
Monthly planner printable
12 editable calendar printables!
Most of these printables are undated too so if you fall in love with them for 2021, you can use them yearly! 🙂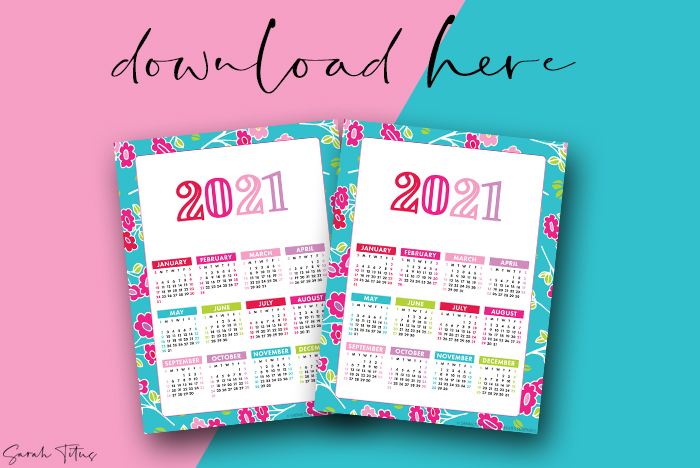 Download the full 2021 calendar printable for free here.
Download the pink/blue 2021 printable calendars for free here.
Download the horizontal 2021 coloring printable calendars for free here.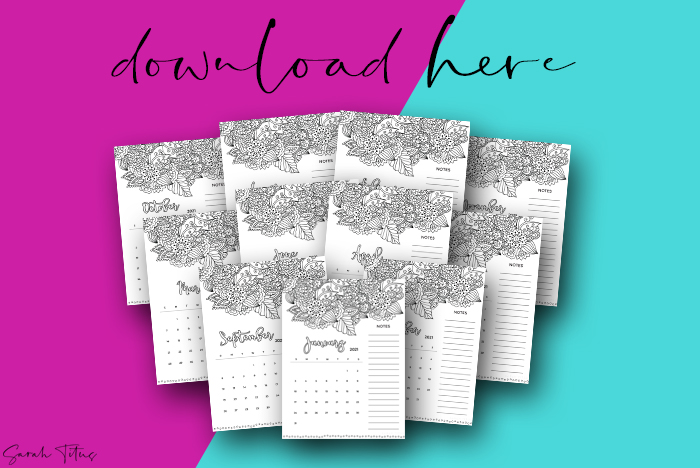 Download the vertical 2021 coloring printable calendars for free here.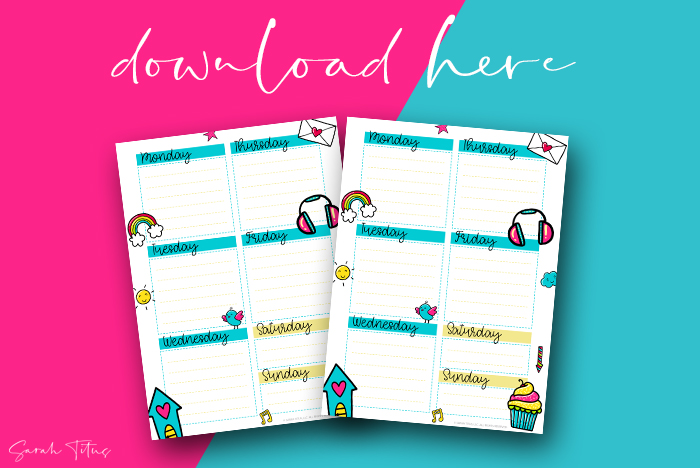 Download the daily planner page printable for free here.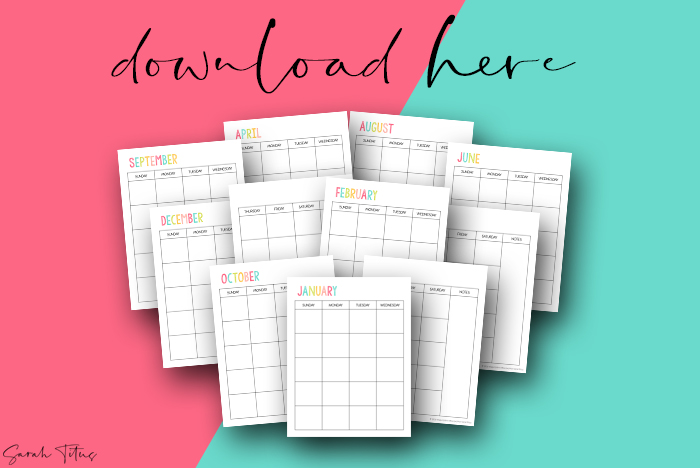 Download the student planner printable calendars for free here.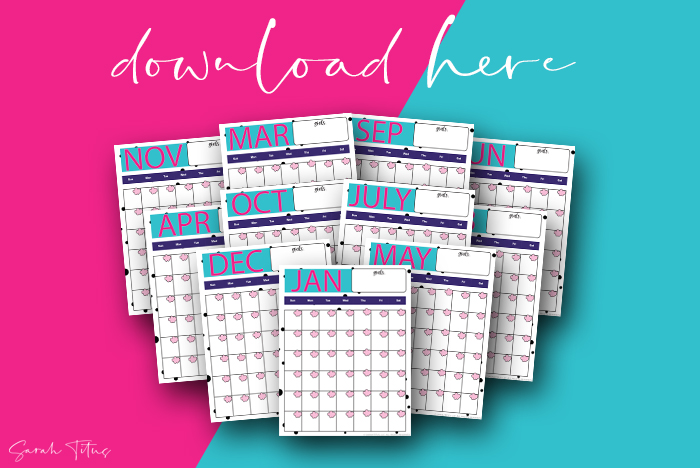 Download the polka dot printable calendars for free here.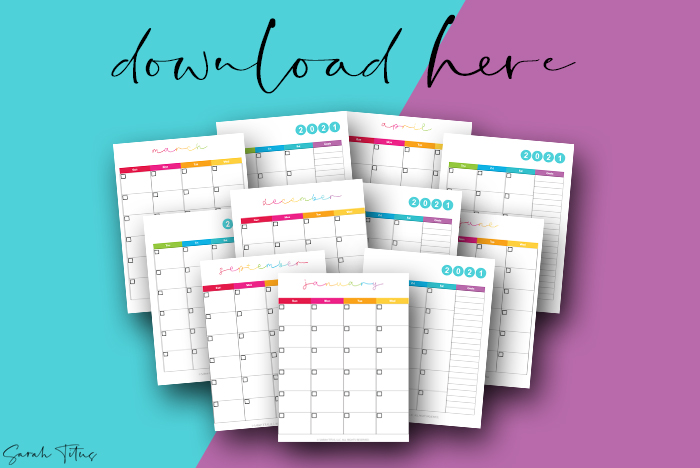 Download the rainbow 2021 printable calendars for free here.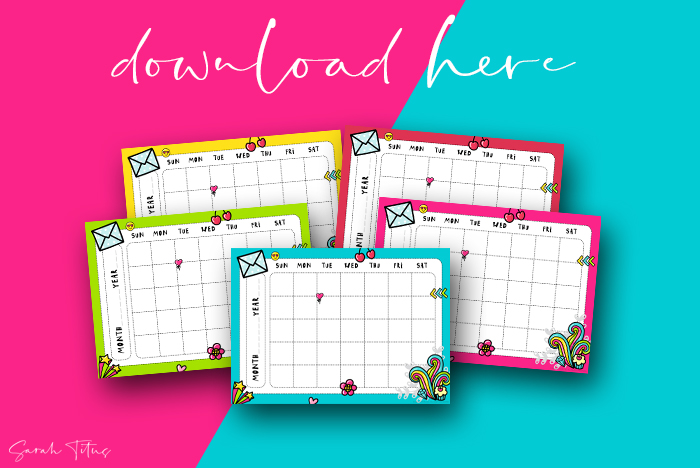 Download the monthly planner printable calendars for free here.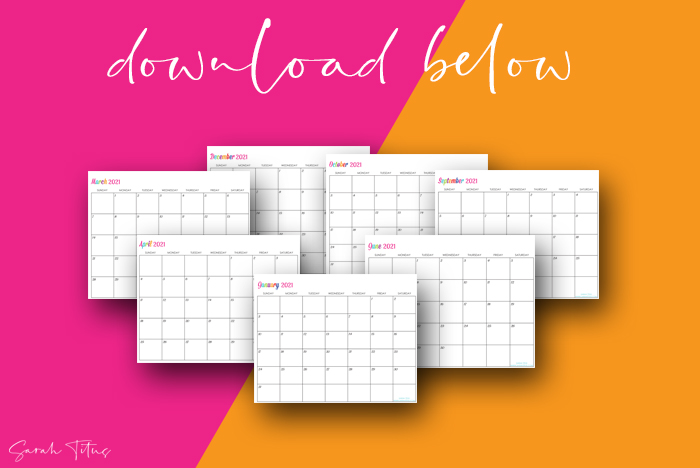 Blank Editable 2021 Calendar Downloads:
January
February
March
April
May
June
July
August
September
October
November
December
Different Ways To Use These Printables:
There are tons of fun ways to get things organized with these printables! 🙂 Here are a few ideas…
Create Your Own Planner Binder
Do you want free reign in the customization of your planner? Then make your own planner binder with these printables! All you need is a cute binder and 3-hole punch to add these printables to it.
You can use whatever you need out of these printables, or all if necessary! If you'd rather just have a month at a glance planner, then choose from any of the cute month to month options.
If you want more specific daily or weekly use, then simply add in each month and take out the previous if you're binder is getting too thick.
Another option is to laminate each page and reuse with dry-erase markers. 🙂
Make A Calendar To Hang Up At Home
Want a monthly calendar to hang up in your home that the whole family can see??
Choose whichever design you want and hang up each month in your home! Place it on the fridge, tape to the wall, above the kitchen desk…wherever your family will see it!
Fill up your calendar with dinner plans, kids' ball games, birthdays, and other things you need to communicate to your family.
Make Chore Charts For Kids
These would make perfect chore charts for kids!
I would recommend using the daily planner page – it's fun design is super kid-friendly and easy for them to see what they need to do each day.
Laminate or place in a page protector so you can change and mark off what's been completed! Or just use one time and print more; they are free. 🙂
Hang it up on the fridge or even print a copy for each child to place in their rooms with specific chores depending on their age.
I hope you LOVE this calendar printable bundle and use it to encourage some fun organization in your life! 🙂