Have you ever seen those beautiful pictures and crafts with the gorgeous hand lettering design and wished you could recreate it? Well guess what… you can!
Take a look at these free hand lettering practice sheets! The best part… there are over 100 printable sheets to practice with and they are absolutely FREE. No email sign up required!
You're gonna LOVE them!!
There's a great mix of different letter styles, quotes, pretty much all you could possibly need to create and practice this super fun technique. 🙂
100+ Free Hand Lettering Practice Sheets
You all know how much I love hand lettering. Recently, I've been having so much fun with it, I'm creating my own fonts!!! 🙂 Not only can you create SO many different beautiful things, but also enjoy doing a fun and relaxing new hobby.
This master list of 100+ free hand lettering sheets has you covered for any occasion, activity, or style. There are block lettering, cursive, curly, signatures, kid print, AND so many quotes and phrases.
Here are just some of the types of phrases you'll see in this list of hand lettering sheets:
Inspirational/motivational
Quotes for kids
Holiday sayings
Christian quotes/scripture
and so much MORE!
To download or print, simply click the picture below…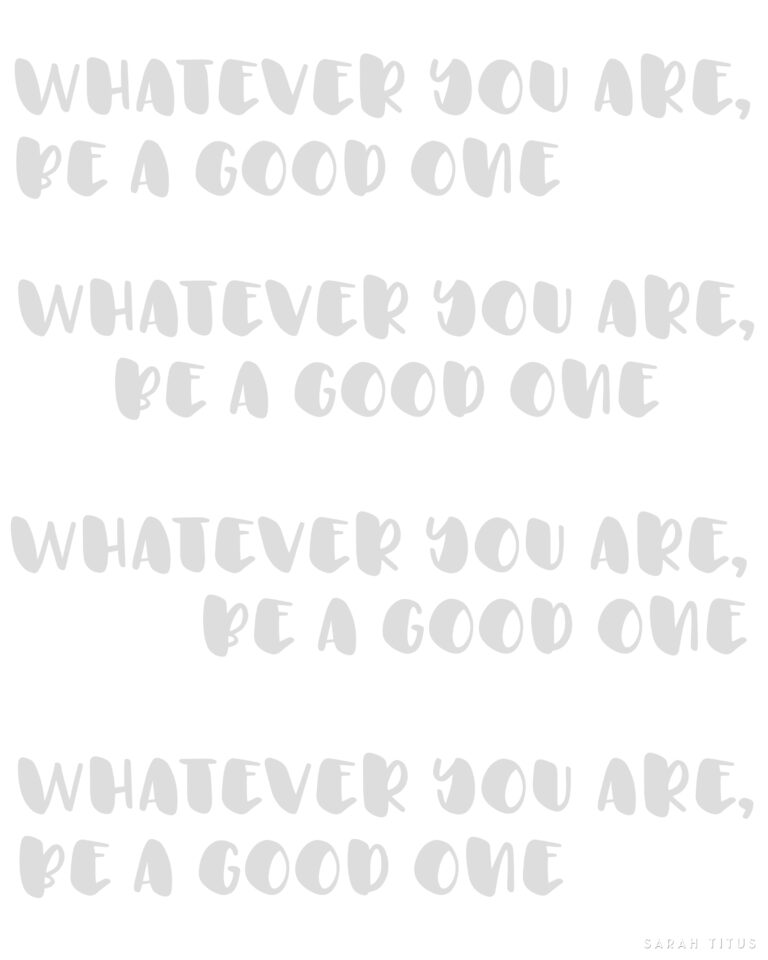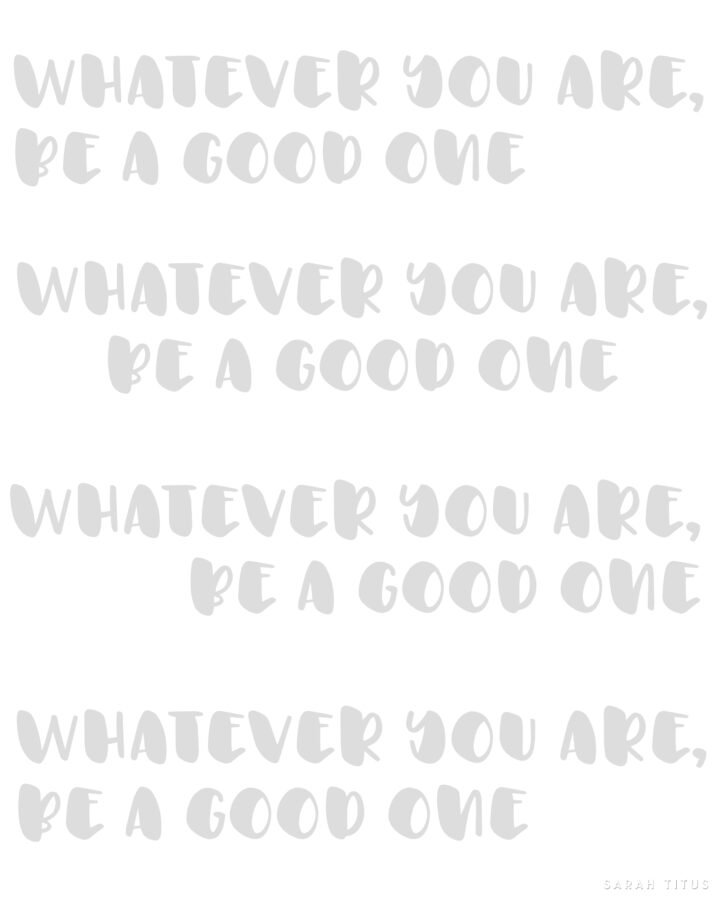 Creative Ways To Use These Printables
With all these printables, there has to be TONS of ways to use them right? YES! Here a few suggestions to get you started…
Learn A New Hobby
Learning hand lettering was one of the best decisions you can make. It not only gives you a fun new hobby to do (by yourself or with your kids), but it's a great stress reliever too!
You use a lot of focus and concentration when creating these, which takes your mind off of other things that may be weighing on you. Especially if you are lettering one of the inspirational or scripture quotes.
That really helps me spend time with God and meditate on His Word!
Plus you get some beautiful work out of it, just look at the next 2 ways…
Create Your Own Home Decor
Love those beautiful quotes and pictures you see at Hobby Lobby? Well now you'll have the ability to make your own!
With over 100 quotes to choose from, simply copy them or use your newly practiced hand lettering skills to create your own home decor exactly how YOU want it!! 🙂
You can use the Christmas quotes in December, inspirational quotes in your office, and encouraging quotes for your kids room.
Frame your work after and you have now decorated your home for FREE once you have these practice sheets mastered. 🙂
Make Fun Crafts With Your Family
Once you learn hand lettering you can create fun crafts for and with your family! Get your kids included if they are old enough to write, and make fun little projects.
This could be cards, scrapbook pages, doodles, binder designs, wall art for their room, etc. Such a fun activity to do together as a family – it also gets the TV off and great quality time!
I hope you enjoy practicing these fun hand lettering sheets as much as I do. With so many options, you'll never run out of things to create! 🙂