See my Million Dollar Shop® courses here.
If you're going to sell on Shopify, you need to know exactly what process and steps your customers will see and go through, so you can have an understanding of the platform and how to make their experience better.
Today we're going to be going over your customers view: how to download Shopify store products.
In this tutorial, I'm going to be showing you what it's like to download digital products, since that's the only thing I personally sell.
Your Customers View: How to Download Shopify Store Products
After you import and upload your digital download to the store, this is the sequence of what your customers will go through…
Step 1
When they click on the Shopify store product they want to buy (for this tutorial, I'm using my Recipe Binder as an example) they will be redirected to a page that will explain the nature of the product they're about to buy.
And there's also a button that says ADD TO CART.
They go ahead and click ADD TO CART.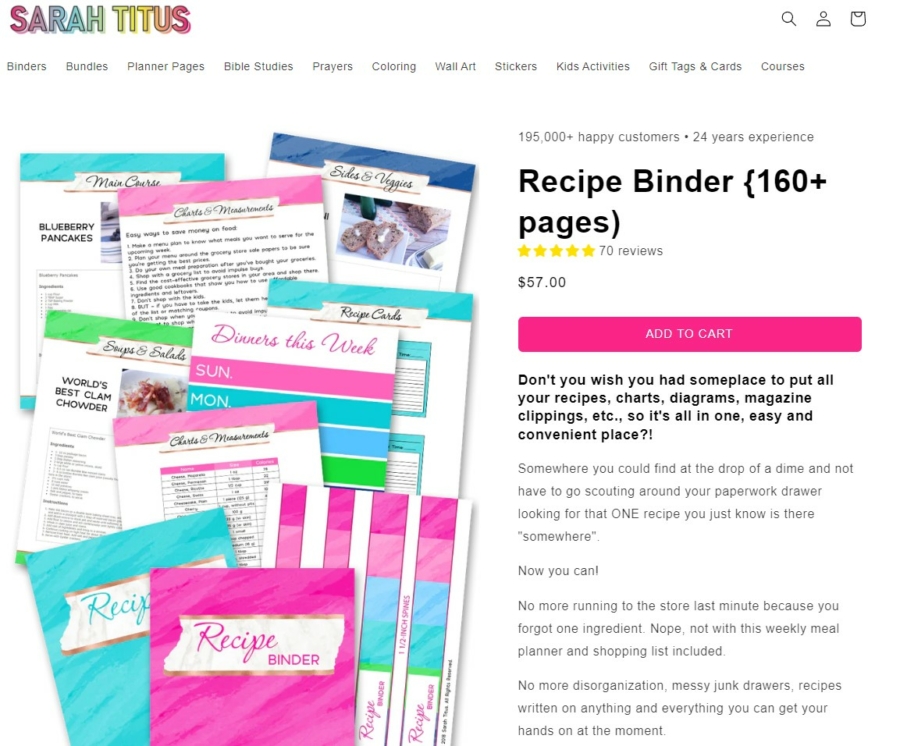 Step 2
After clicking the ADD TO CART button, they will be redirected to a summary of the things they want to purchase.
They can keep adding products by clicking continue shopping or checking out.
They click the CHECK OUT button.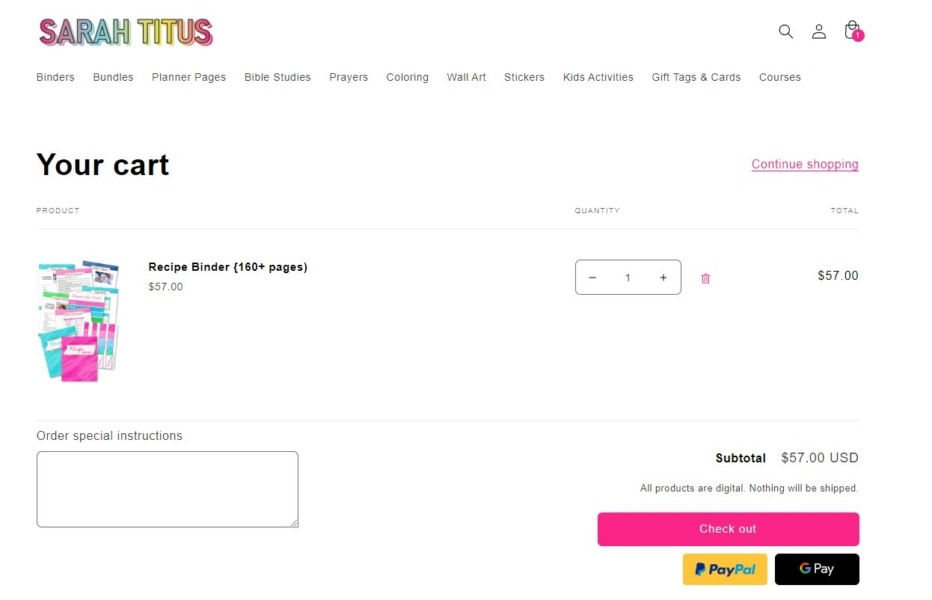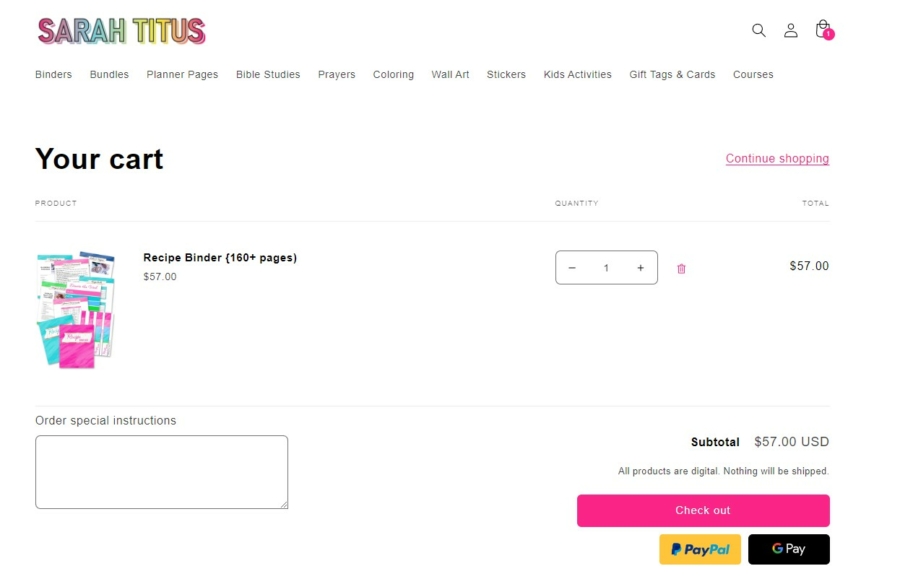 Step 3
After clicking the CHECK OUT button, they need to provide all the payment information and discounts if they have one.
I give tons of promo codes to my email list subscribers. So make sure you are one of them if you want free stuff. 🙂
Step 4
Once they have provided all the information on Step 3 and continued to pay through checkout, they will receive TWO emails. One is an order confirmation that will look like the template picture below…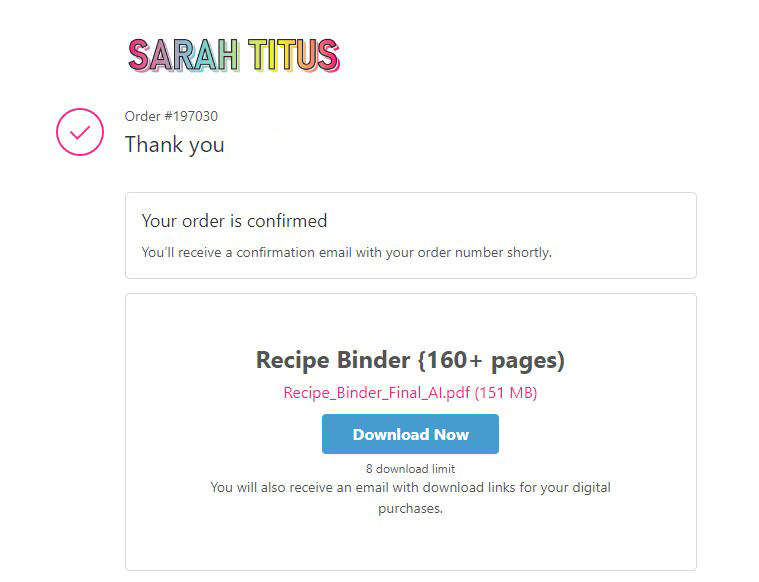 Step 5
A couple of minutes after their purchase, they will receive a second email with the subject title "Your downloads are ready" that looks like this screenshot. They will click on the link and this will take them to the place where they can download their purchase.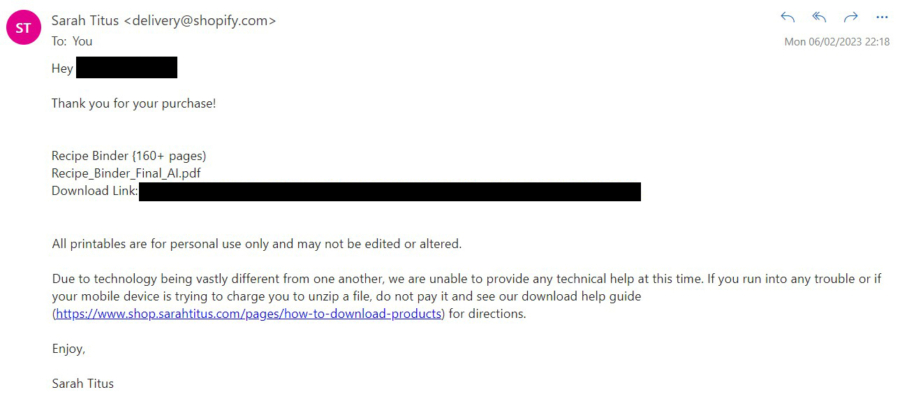 Step 6
Here's a screenshot of how it looks like when they are about to get their files…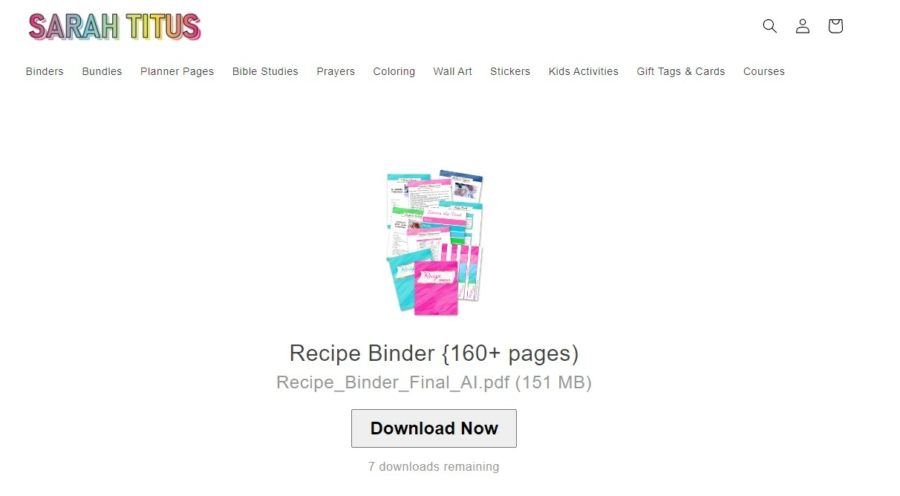 Step 7
They will click on "Download Now" and find the location they want to save the file to.
Most of the time your computer will automatically save it in the Downloads folder though.
That's it! They can now access your product.