In a world full of contention and hatred, we ALL need to be reminded (DAILY!) that God loves us. He doesn't HAVE TO love us. He's not FORCED to love us and yet, every moment, He CHOOSES to love us, despite the great sins we constantly commit (1 John 1:8).
No matter what you're struggling with today, He's got you. He cares about you, even the smallest littlest most seemingly insignificant details! If it's important to YOU, it's important to Him!
You can take your pain and your hurts, your thoughts of abandonment, your stress and worry, you can take it all to the cross and know that He genuinely cares about you with an everlasting love.
Check out today's Jeremiah 31:3 Scripture wallpaper!!!
You Are Loved Scripture Wallpaper
You are loved more than you'll ever know by the One that created it all! How can we know for sure? Because He tells us many, many times in His Word! Soak up this verse and impress it upon your heart today!
Bible verse used: "I have loved you with an everlasting love; I have drawn you with unfailing kindness." -Jeremiah 31:3
Grab the wallpapers below…
Need help saving them to your device? Click here for the full tutorial.
Phone (1849 x 3798 px):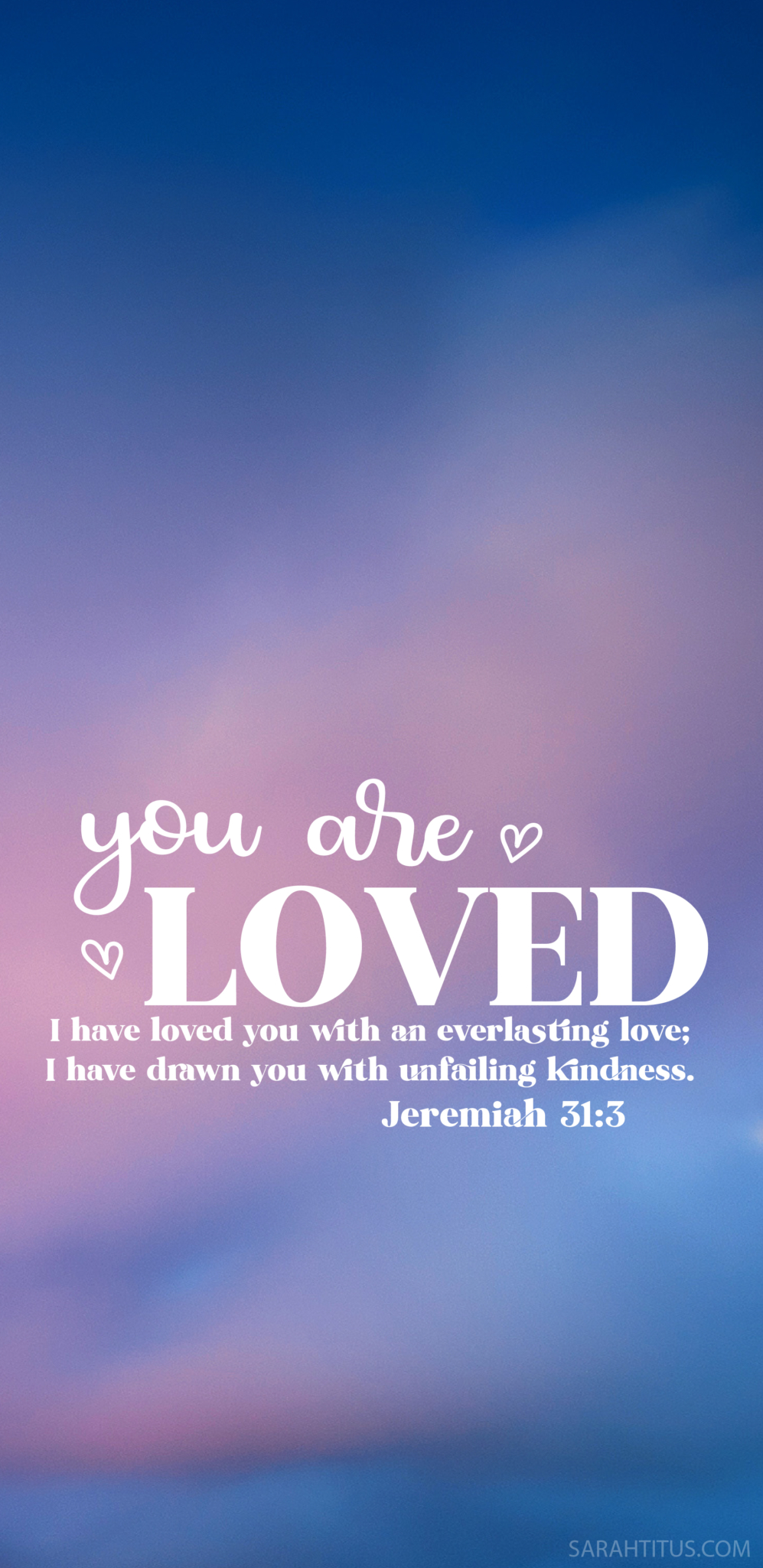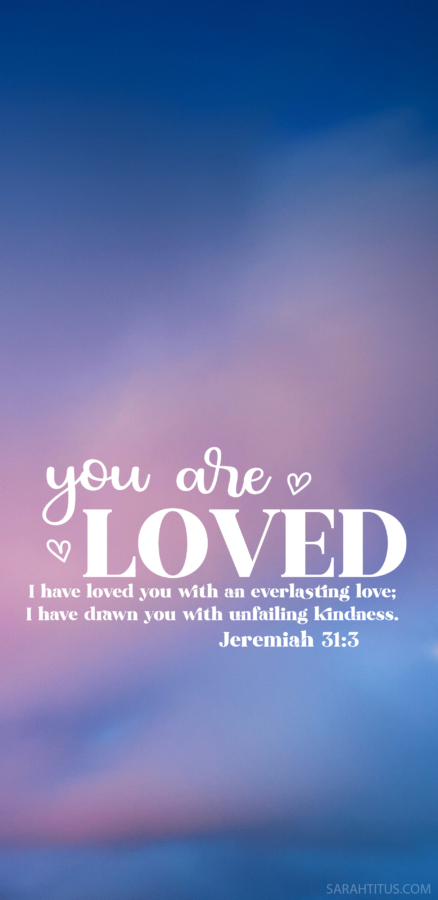 Laptop (2550 x 2048 px):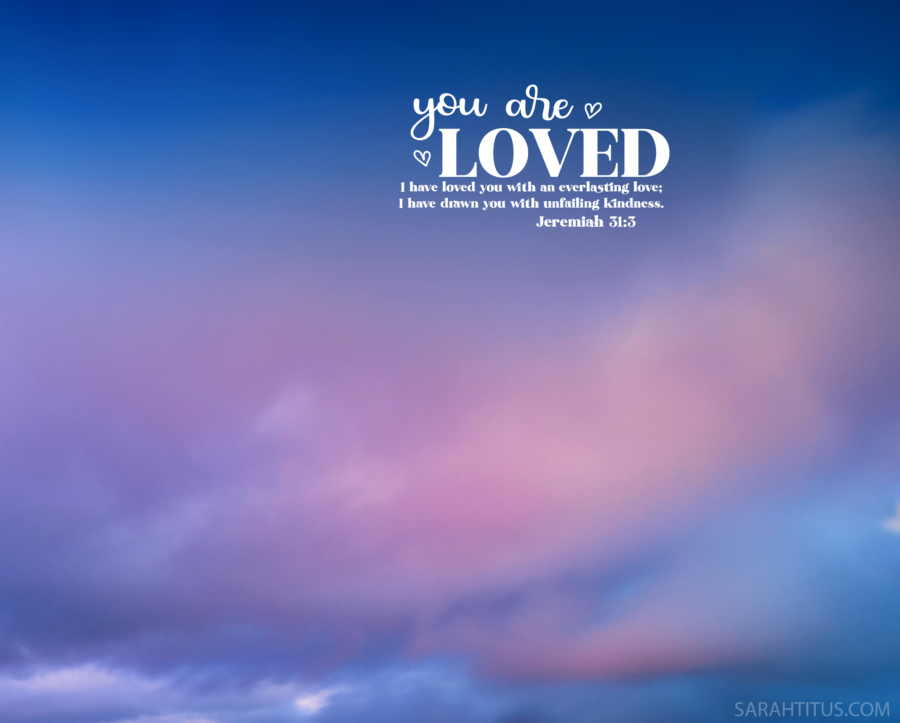 Instagram (2550 x 2550 px):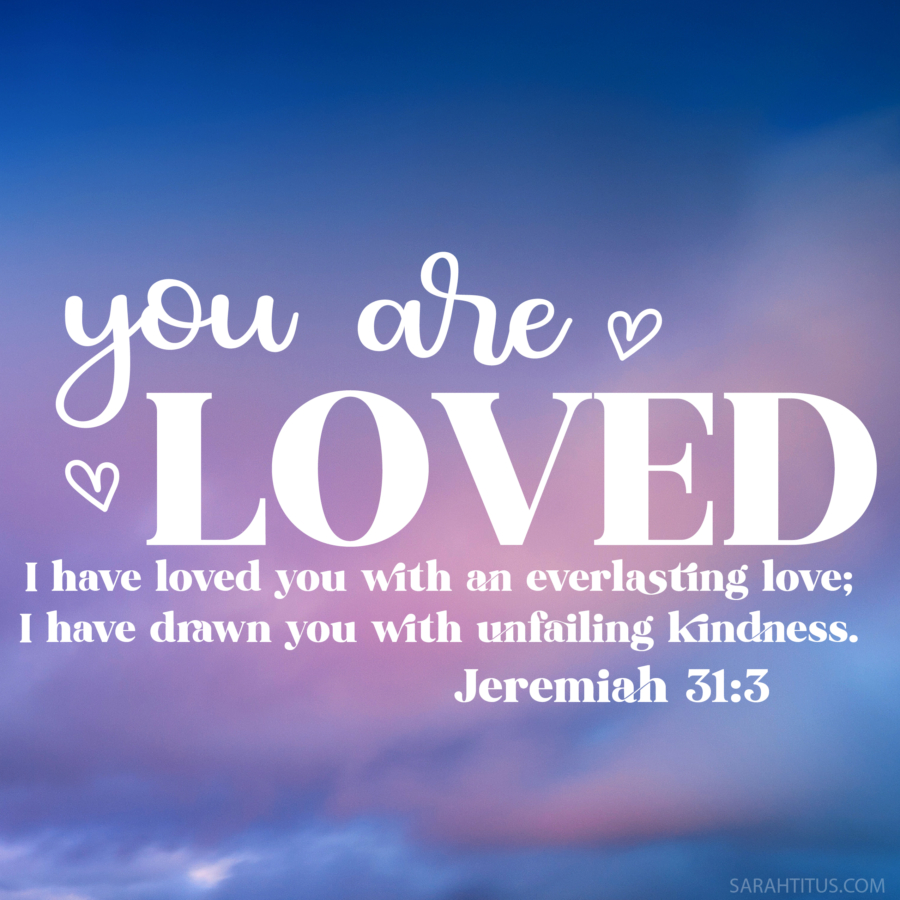 Desktop Computer (2550 x 1435 px):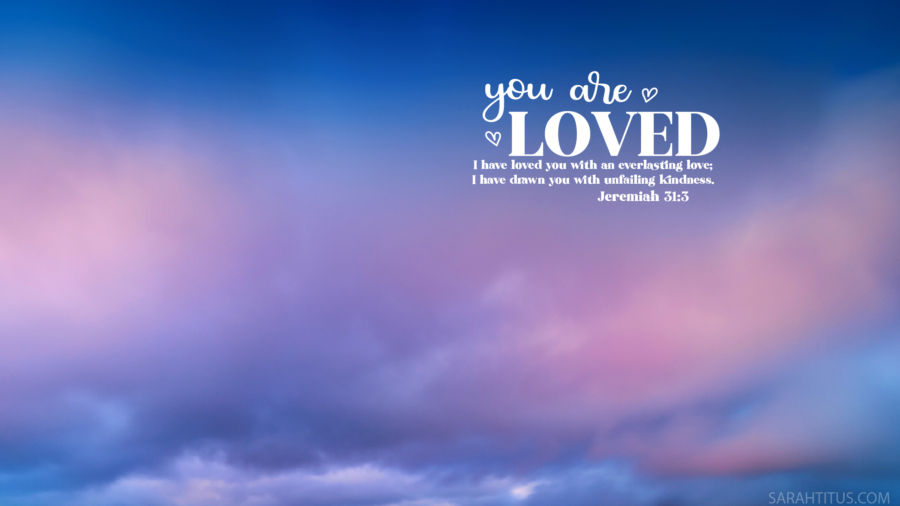 Facebook Cover (2550 x 948 px):

Enjoy!!! 💕🎁