Do you know that it's never too late to start planning, no matter where you are in your life right now?
If you are in a situation where you feel like you have wasted three quarters of the year and have not accomplished anything… you're probably thinking that it's best to throw in the towel now and wait till it's January again to start planning your new year's resolutions, right?
No. Definitely don't do that!!!
If you're reading this post, whether it is nearing the end of the year or right at the beginning or somewhere in between…
It's never too late to start planning.
So don't wait. Start planning now, take action, and watch your life change for the better.
Today, I have 10 top New Year's free printable planners you can download for FREE so you can start planning today!
Top New Year's Free Printables
Simply click the pictures below to download and print the New Year's printables.
Pages include:
My Resolutions
Daily Planner
6 Daily Success Habits
Overcoming Obstacles
30 Day Planner
3 Things to Focus On
90 Day Plan Overview (2 pages)
Plan of Action Worksheets
Extra Income Ideas
FREE PRINTABLE RESOLUTIONS PLANNER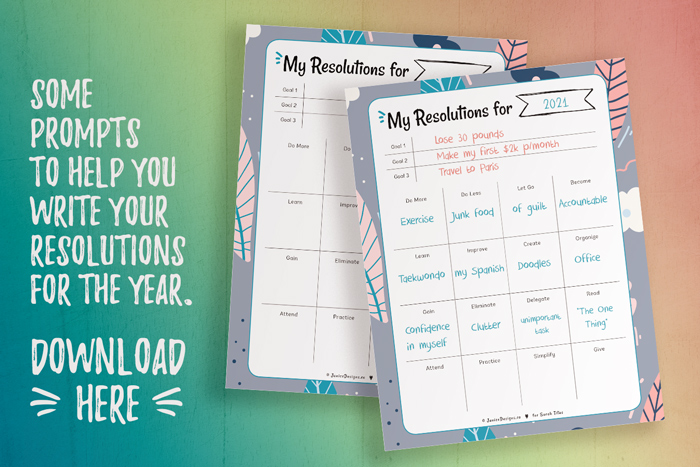 Download the Free Printable 'My Resolutions' here.
I usually like to start off with planning my resolutions for the year or for a specific month during the year. I have created some prompts to help you along the way to make writing your resolutions easier.
FREE PRINTABLES 3 THINGS/30 DAY PLANNER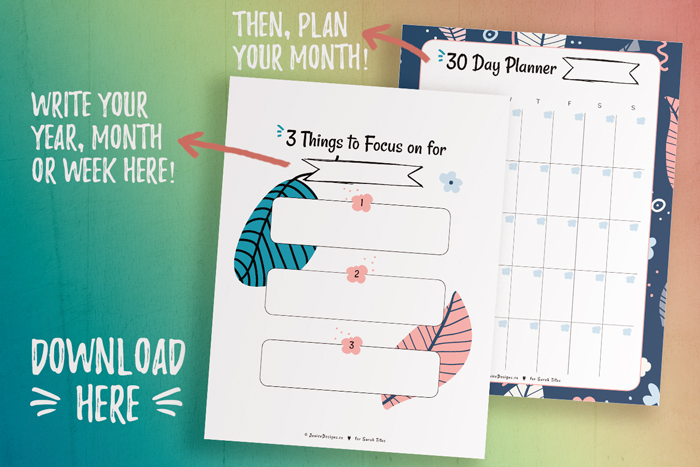 Download the Free Printable 3 Things to Focus On goal planner template here.
Download the Free Printable 30 Day Planner here.
Once I'm done writing my resolutions, I will usually use the 3 Things Planner to write 3 main goals I want to achieve for a specific month.
You can also use this versatile planner to write your 3 main goals for:
the year
month or
a specific week of the month.
Then, I will plan my month using the 30 Day Planner months of the year printables. You can write a specific task you want to do for each day of the month or write in the projects you want to focus on for the week. Whatever you do, prioritize your tasks or projects first before writing inside your planner.
FREE PRINTABLES 90 DAY PLAN OVERVIEW PLANNER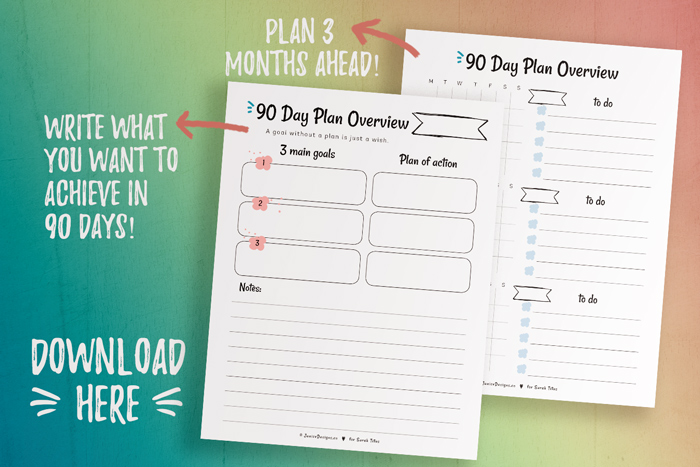 Download the Free Printables 90 Day Plan Overview here.
You can plan for every day of the month like the above but for some of you who prefer to plan on a quarterly basis, you will love using this planner instead.
This lets you plan 3 months ahead or at least gives you a bird's eye view on what you'd like to see happening in the next 3 months.
I have also left the planner undated so you can use it for any quarter of the year. Super flexible, right?
Remember, don't worry about being too specific if you're quarterly planning. Life changes and so can your plans. So, adjust and tweak for each month as you go when you plan your 90 day goals.
After you have planned your quarterly goals, you can then expand on your goals, projects or tasks you need to complete for the month in the 30 Day Planner above.
FREE PRINTABLE DAILY PLANNER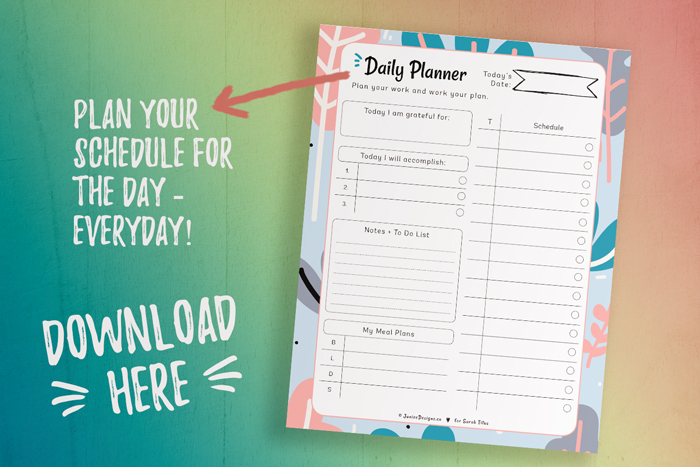 Download the Free Printable Daily Planner here.
Want the color palette for this printable?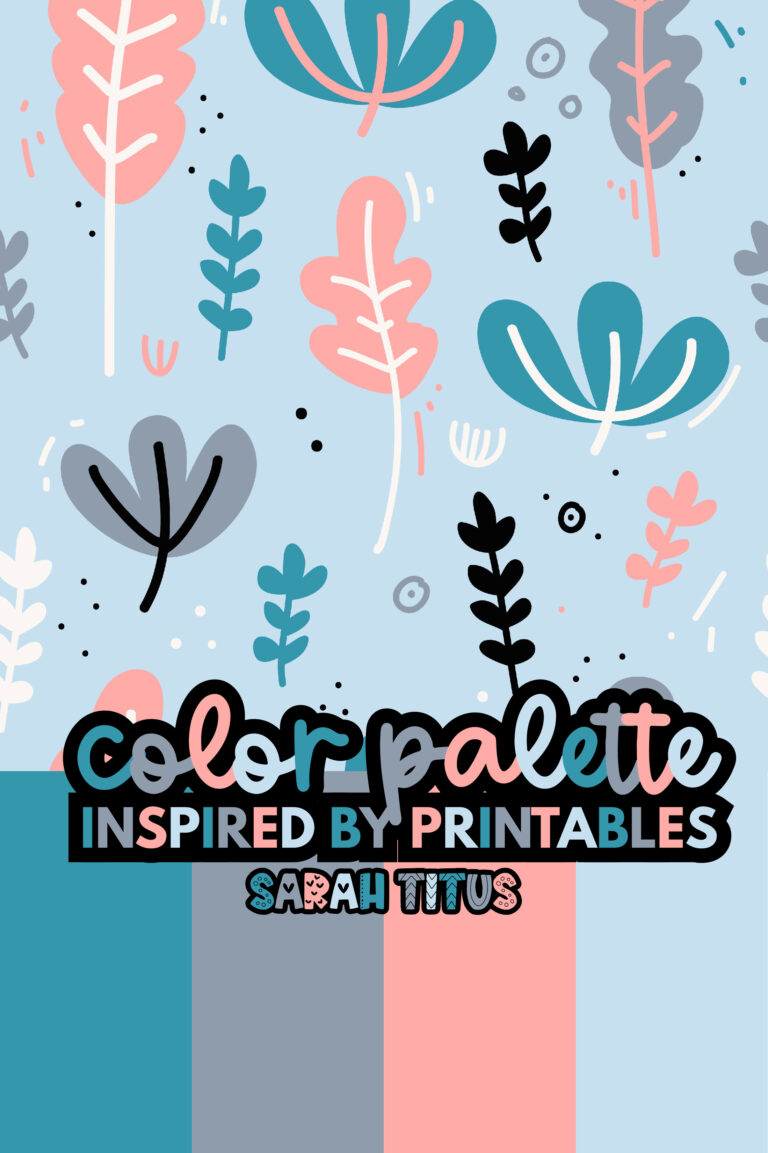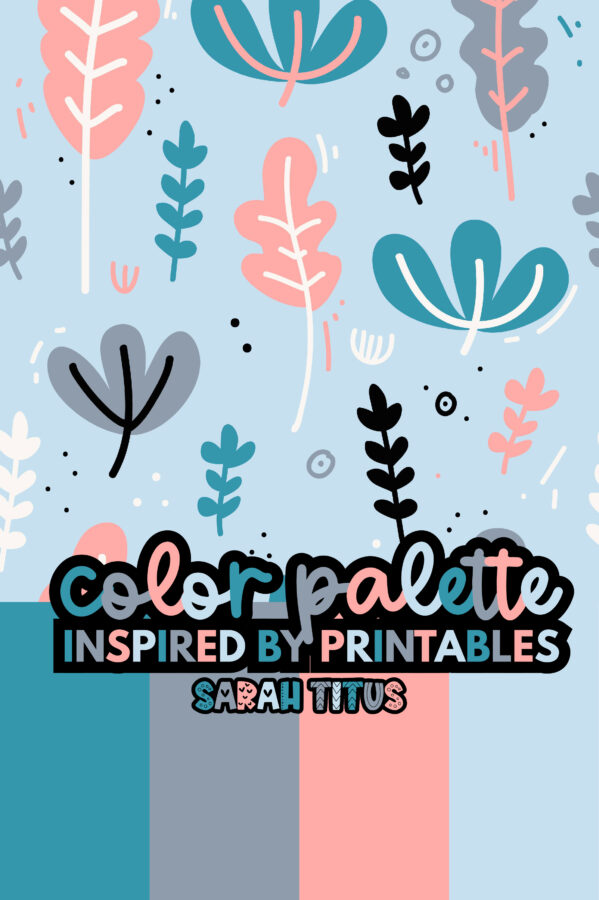 Ocean Teal – HTML #3497AC
Slate Gray – HTML #8F9CAC
Coral Pink – HTML #FFABA7
Baby's Breath Blue – HTML #C7E0F0
FREE PRINTABLE PLAN OF ACTION PLANNER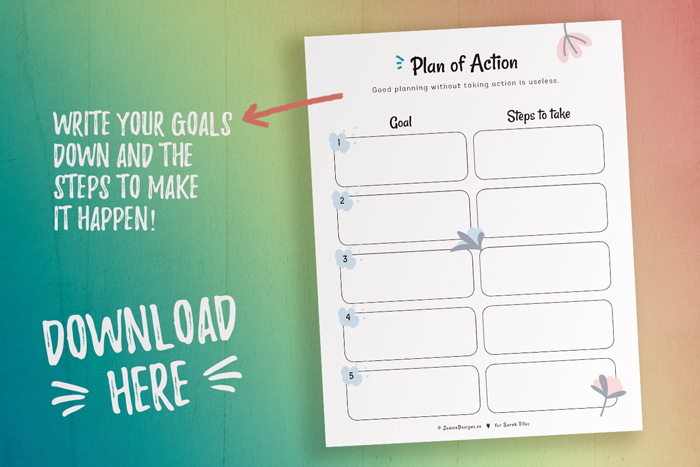 Download the Free Printable Plan of Action Planner here.
Have you ever written down a bunch of goals but never really taken the time to ponder and write the steps you need to take to make those goals happen? Well, I sure have.
Then, you need to download this planner so you can finally write the action steps of your written goals!
FREE PRINTABLE 6 DAILY SUCCESS HABITS PLANNER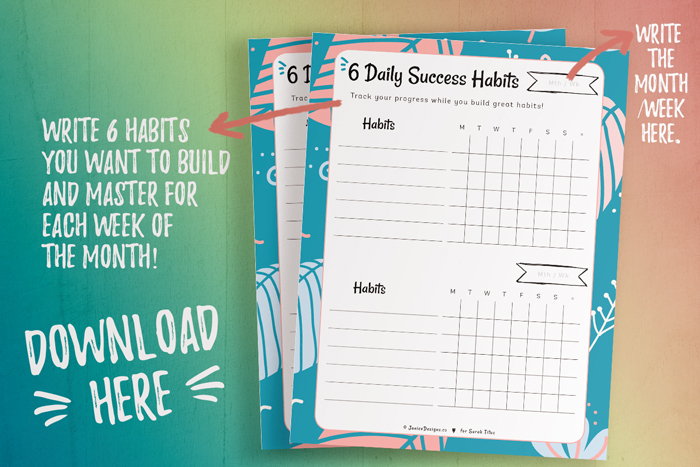 Download the Free Printable 6 Daily Success Habits here.
Another useful planner is the habit tracker. This is a great habit tracker because instead of focusing on 10 or 15 habits at a time, this tracker focuses on 6 successful habits you want to achieve every week of the month. So, start tracking and building successful habits today which will last you a lifetime, especially if you are consistent with them every day.
FREE PRINTABLE OVERCOMING OBSTACLES PLANNER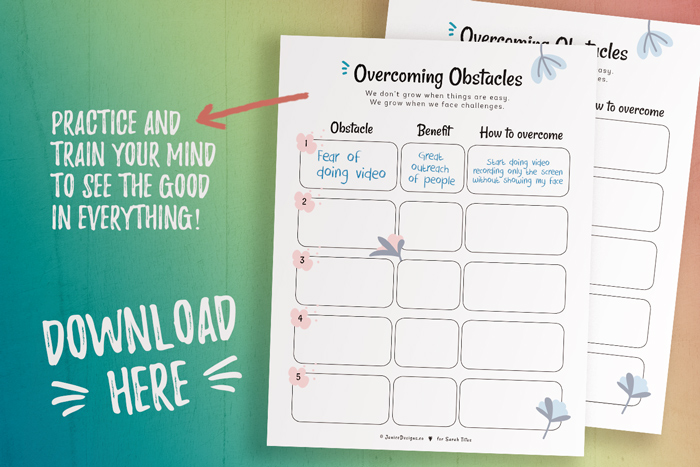 Download the Free Printable Overcoming Obstacles here.
Have you ever wanted to do something amazing, but fear keeps holding you back and keeps you from achieving your dreams or that break-through you so long desire? Well, I have been there many times myself and it ain't pretty.
When I come across a stumbling block, I find that it helps if I write down my fears and struggles, why I was feeling this way, what the benefits are of doing the dreaded task, how it can help me achieve my goals in the long run, and finally, the first step I need to take to get past my fears.
If you have ever felt this way, then this planner is going to be SO beneficial for you.
FREE PRINTABLE EXTRA INCOME IDEAS PLANNER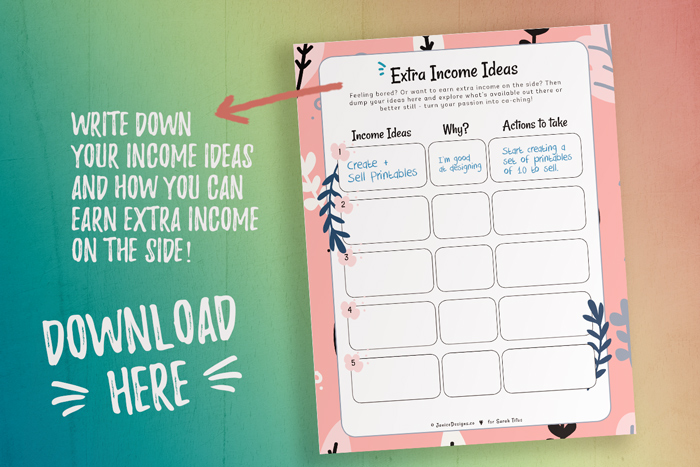 Download the Free Printable Extra Income Ideas here.
Finally, who doesn't like to earn some extra income on the side right? Every bit helps especially when you have children to feed and utility bills to pay. This planner will assist you as you explore the various income ideas that are available out there or better still, turn your passion into a full-time income?
I hope you will find these useful and that you will enjoy using these planners as much as I've enjoyed creating them for you.