Being a single parent can really put a drain on your finances and it feels like so many burdens is on your shoulders when it comes to your bank account. While many money-saving tips can be applied to just about any family setting, here are some extra money-saving tips for single moms.
Top Money Saving Tips for Single Moms
1) Pay your bills on time
One way that many families, especially those with a single parent find themselves in financial stress is by not paying their bills on time. These late fees can add up very quickly and it also hurts your credit score, which limits your funds in the future. Since you only have one credit report to go off of, it can make getting future loans or even rentals on apartments nearly impossible. Do what it takes to pay your bills on time.
Sometimes this means cutting out what you can and doing auto-payments as well to save money each month. Often times, setting up automatic payments scores a nice little discount! On my phone bill alone, I save $5/month doing this. On my car insurance, I save $12 for 6 months! It adds up. That's $84/year just for those two bills. $84 pays one of my monthly bills four months for free!
2) Plan meals, use coupons, and shop in season
When you are on a tight food budget, a meal plan can be the answer to your prayers. It doesn't take much time to do, once you get in the swing of things, and can be a great way to make sure you provide well-balanced diets. Also, it forces you to think of budget-friendly dishes and use leftovers.  Plan your meals around what is on sale, what is in season, and what you can get for less with coupons. It really does add up to huge savings!
3) Don't be afraid or embarrassed to ask for help
When I first became a single mom, I was really embarrassed to ask for help. Even now, it's hard for me to take help when it's offered. I feel like I have to be this SUPER MOM…strong and perfect. There are times when I need help, especially in the babysitting category. I feel like less-than-a-mom when I say I need a break, but I try to keep in mind that married parents have each other. They have help. When a parent needs to take a break, they can.
I don't have that luxury, so babysitting is a great option, even if you are just staying home, collecting your thoughts, and relaxing. It does NOT make you a bad mom to get help! Always being cranky and taking your frustration out on your kids, now THAT is not good. If someone offers to take home food from a potluck, take it. If someone offers to watch your precious ones, let them. You don't HAVE to do it all alone.
4) Use any community resources you can
If you are really struggling, again, there is no shame in taking help that is offered out there. Many charities and churches offer free backpacks for back to school, Christmas gift help and even diapers and formula. Some schools will even help low-income families with school clothes, jackets, shoes, back packs, and Christmas presents. These programs can be a lifesaver for a single mom! Plus, you may find yourself in a situation where you are able to give back at some point and help others by lifting their spirits. This is where I am at now, and it has been such a blessing. Four years ago, I found myself and my kids living in a homeless shelter. Today, I have all I need and more, living WELL on only $18k/year. It is possible, I assure you. I'm living, breathing proof!
5) Network with other single moms and form a group that helps one another
Being a single parent is exhausting! And since money can also be tight, it often means you don't have much of a social life. This can not only leave you feeling isolated, but hopeless. Get together with other single moms and help each other by setting down to meal plan together, clip coupons, do play-dates, and even swap babysitting so you all can get some breathing time in. Having a network of moms can save you money because you can all help ease each other's burden. It's kind of like pooling your resources. Maybe you have an abundance in this area, they have an abundance in another area. It can even out quite nicely.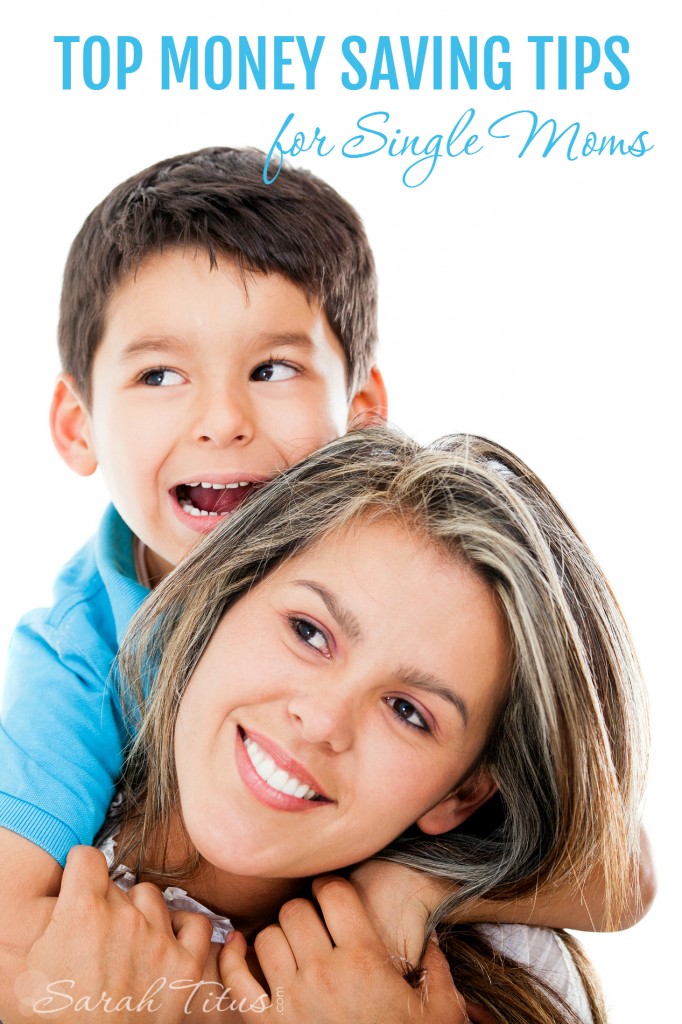 Are you a single mom or a child of a single mom? What are some great money saving tips you could share?