With the temperatures dropping quickly, there is no time like the present to have things in order.
In the mornings where I am at, it is starting to be a little chilly, and as we move closer to the snow fall, ice storms, and generally freezing temperatures of winter, we must think about not only pulling our sweaters out of the closets, but How To Winterize Your Home.
This year don't find yourself a victim of the first winter storm and left without needed resources.
Use this handy checklist to help winterize your home and be prepared for what will soon be coming your way.
How to Winterize Your Home
1) Make sure pipes are wrapped well for winter
I can't tell you how many places I've lived where the pipes weren't wrapped at all or wrapped improperly and bust! When my daughter was newborn, our pipes bust and we were without water for 24 hours with no way of getting to the store due to the storm. Had I been prepared, things would have been much different. Since my daughter was bottle fed, it was a massive problem!
Related: 60-Day Power Bill Challenge
Even if your plumber did a great job and/or you have pipes that don't typically freeze in winter months this is still a necessity on your checklist. Waking up to a burst water pipe, or no water for your shower on the first freezing day is not fun. This is definitely one of the most important home winterization services you may need to use! Call in a plumber to check for leaks and check insulation, or simply grab the flashlight and have your husband crawl under your house to take a look yourselves.
Don't forget to blow out your sprinklers too, so those pipes don't bust!
2) Stock wood and/or gas for heat purposes
Do you have a fireplace? Kerosene or gas heaters in your home? Make sure to have plenty of fuel supply before cold weather hits. Not only are you prepared for that unexpected cold storm, you won't pay the higher prices for fuel that happen during the season it is needed more!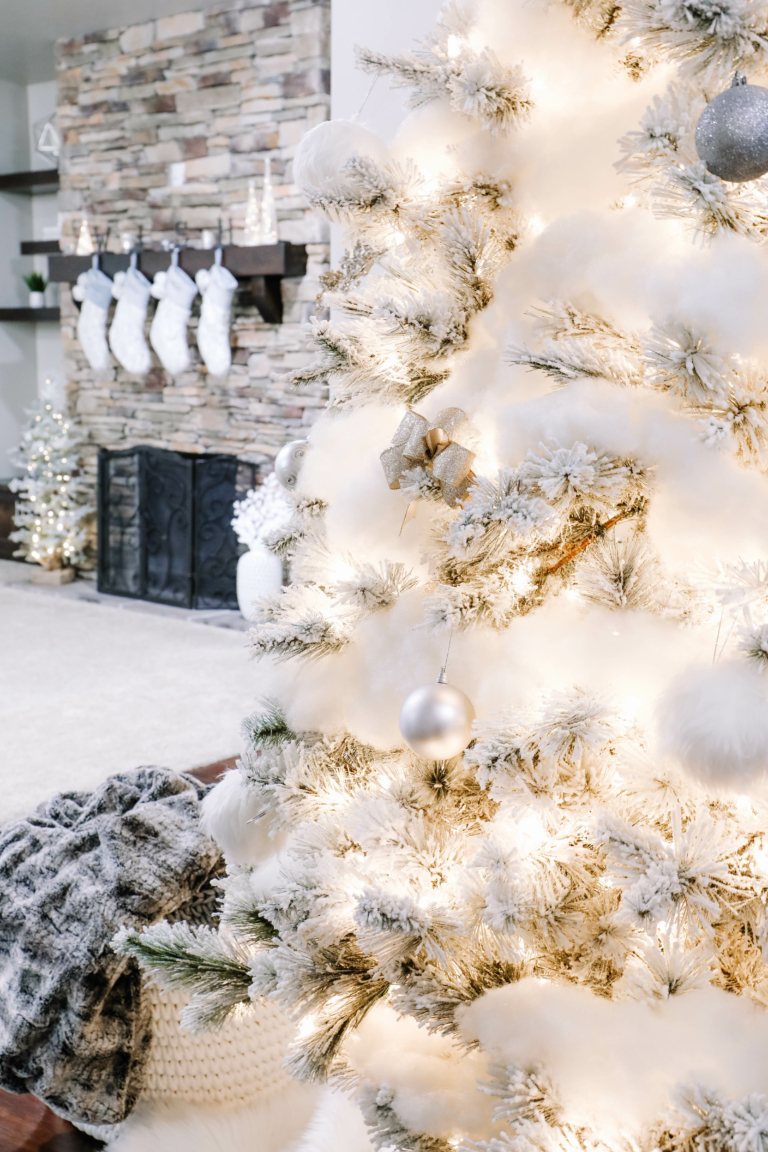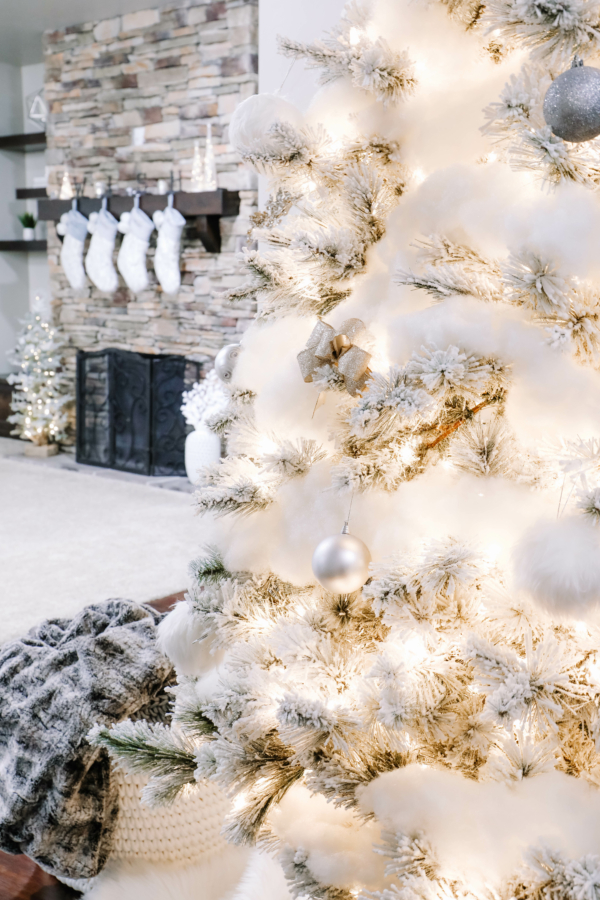 3) Replenish your emergency supply kit
It's time to check dates on things like medications, non perishable food items and such in your emergency kit. Replace the lightweight jackets from summer with warm woolen blankets, extra gloves and even a cold weather change of clothing for each family member. Candles, canned goods (and a manual can opener), flashlights, batteries, water purification kits, extra water, essential oil, and more are needed. Adding a few of the "hot hands" packets you find at the checkout counter during cold months is great for helping keep hands or feet warm in extreme cases.
4) Have the furnace checked and replace filters
If your heat source is a furnace, make sure to call in the service person and have them do a full maintenance check. Make necessary updates as needed. Be sure to replace your furnace filters according to manufacturer specifications on the filters you purchase.
Some you have to replace every 3 months, some every 6 months, some yearly. They even make filters that are for longer periods of time and you wash them to clean them, but keep them clean. The dirtier they are, the harder your furnace has to work, therefore, sucking up more energy and shortening the life of your furnace.
5) Vacuum furnace air returns
Vacuuming out your air returns, registers, and baseboard heaters will help your furnace from having to work so hard, which in the long-term, shortened the life span of your furnace. Dust can also block airflow and reduce the effectiveness of your system.
6) Open your curtains
Open your curtains and blinds during the day to let the sun soak into your home and heat it better. Then, when it gets to be dusk, you can close the curtains and the heat will stay longer in your home having those open than blocking out the sun all day. It's a free way to save a little money.
7) Set the temperature on your water heater
Set the temperature on your water heater so that the water that comes out of your faucets is no more than 120°. This is hot enough and will save you money from having to heat the water tank over that degree.
8) Call the chimney sweep
If you have a fireplace in your home, then you know the importance of having your chimney swept routinely. Go ahead and call them now to come out and clean out your chimney and make sure your home is safe.
9) Trim branches or dead trees around your home
Heavy snow and ice can often lead to falling trees in winter months. Take a look at your property and make sure branches have been trimmed back sufficiently, as well as any dead or dying trees removed leaving your home safe from falling limbs.
10) Heat the smallest area possible
If your heating system allows you to control individual rooms, heat those rooms that are occupied more, to save on your bill. If you work at home from a computer, you can put your computer in the warmest room in your home. It may mean rearranging some things but if it helps you be warmer on less money, do it! At night, you can also use an electric blanket to keep you warm and cozy in bed without having to crank up the heat.
11) Turn down the thermostat
Turn down the thermostat at night or when the house is empty. If you leave on vacation, turn down the heat while you're gone (but not TOO low- not lower than 60°; you don't want to freeze pipes). If you have a good heating system, you can even set it lower and as you're driving back home, pump up the heat to your desired degree from your phone! It's a really cool feature that some thermostats have nowadays!
If you have a heat pump, don't turn down the thermostat more than 2-3 degrees though.
Turning down your thermostat as much as you can, can really save a lot. A one-degree change in your thermostat setting can save up to 6% on heating costs!
12) Update insulation and windows
Now is as good a time as any to do all those small improvements to help your heating bill, one of which is insulation. Add extra insulation wherever you can (think: attic for example) or replace poor quality windows with better ones for more efficient heating during the winter. This is one of my top winter energy efficiency tips!
If you ARE replacing insulation in the attic, the power company recommends a minimum insulation level of R-38. Colder climates (and Oregon) need R-49. Insulation is not an air barrier, so be sure to seal any leaks before adding the insulation.
Replace drafty windows or apply sealant or caulking to the outside as needed. While you're at it, check for holes around pipes and wires that enter or exit your exterior walls.
Also, it's a great time to invest in window coverings that are thick and block out wind and air. Blackout shades are my personal favorite and if you start looking in the spring/summer months, you can snag some on clearance!
Where does cold air come from, you might ask?
42% of leaks come from ducts, fireplaces, and plumbing
37% of leaks come from holes in floods, walls, and ceilings
21% of leaks come from doors and windows
Be sure when you're sealing things, use mastic or approved foil-faced tape. Loose joins can cause warm air to escape into your attic or crawl space and there's no sense heating those areas!
13) Check out sites designed to help you save money
The Home Energy Saver is designed to help customers identify the best ways to save money in their homes and find resources to make those savings happen. You can check out their site here.
Taking the time to do these simple things before the cold weather hits, will help you not only be prepared in advance, but save money too. Seasonal items are always less expensive pre-season, even things like having the chimney sweep come out can be significantly less now than in the middle of a snowstorm this winter. Take the time to winterize your home this fall before the cold spell hits and it's too late!