Are you in a place in your life where you are filled with fear? Encourage yourself with this Take Courage Wall Art Printable.
Maybe you just lost your job and you are looking for a new path.
Or you just became a new mother.
Maybe you want to start your own blog or business, and just don't know where to begin.
There are a lot of times in our lives where we are afraid.
Take Courage Wall Art Printable
I created a take courage wall decor printable for you, to remind you that no matter what is going on, no matter what life throws at you, you can be strong and take courage and get through it.
Use this free printable for wall art ideas, for your desk, or even your refrigerator. Put this ANYWHERE you need encouragement to TAKE COURAGE and face those fears head on!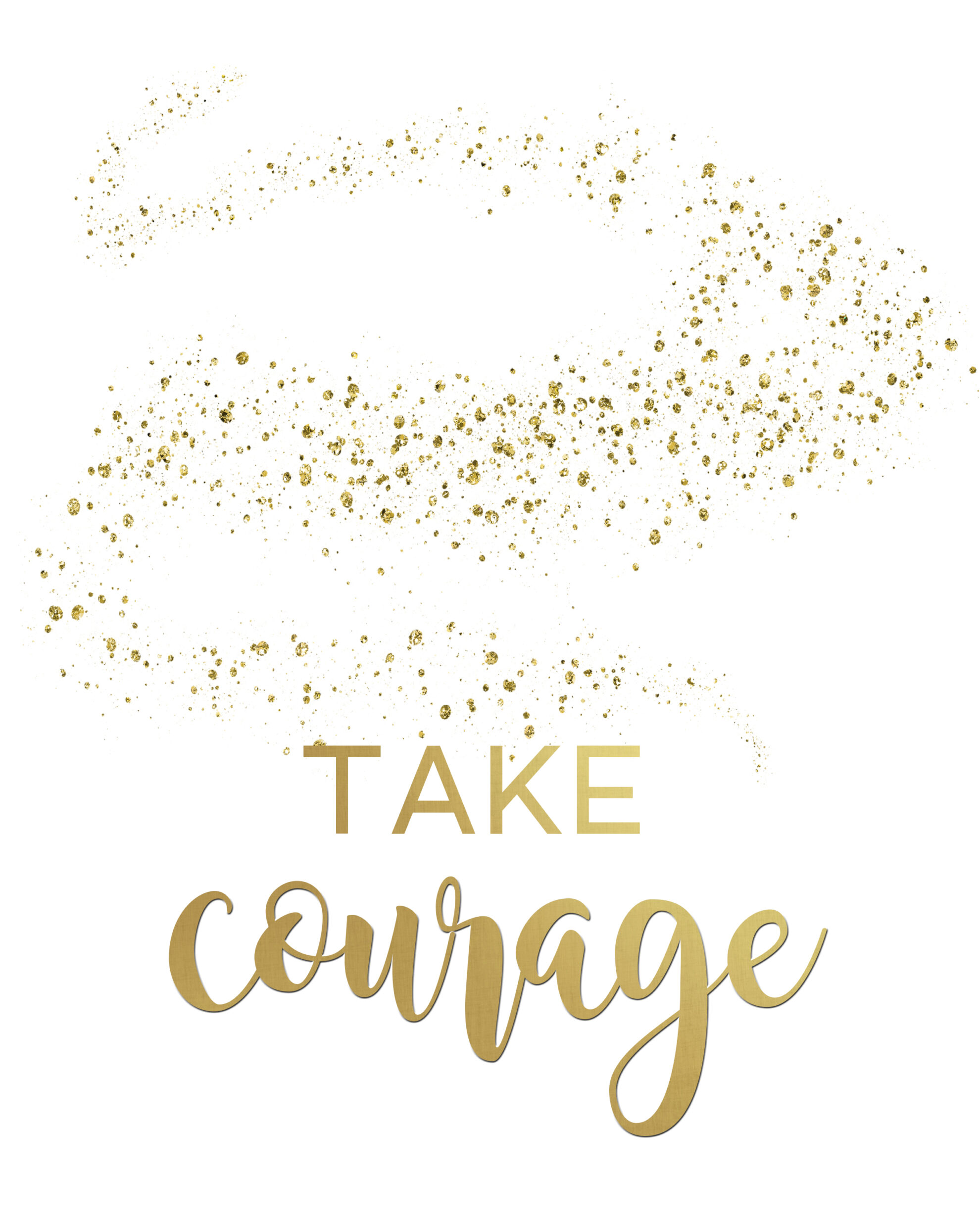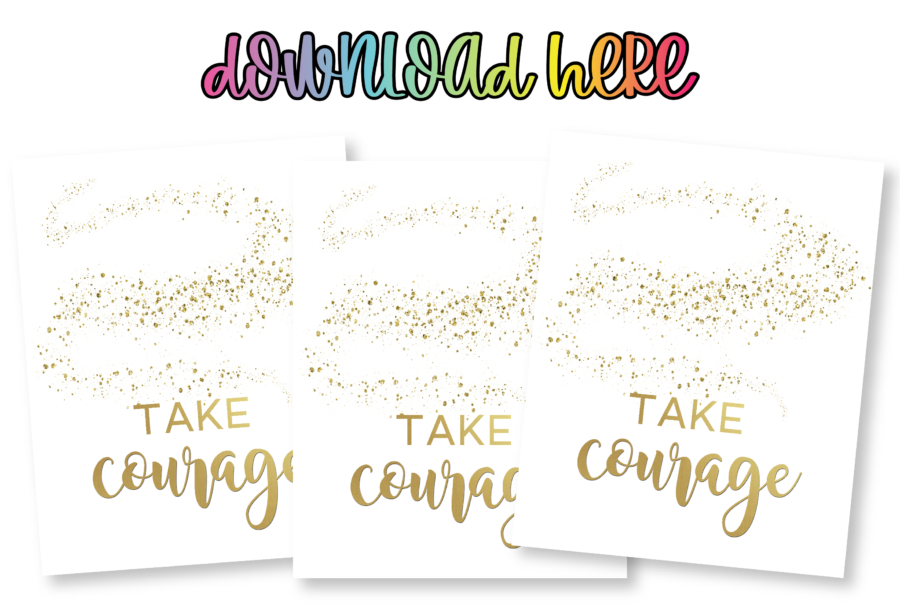 You can download the Free Take Courage Wall Art Printable PDF Template here.