Can you believe we are welcoming March?
It seems we were just celebrating Christmas! Seriously, why is the time going so fast?
If you celebrate St. Patrick's Day…I have, as always, this really cool St. Patrick's Day Coloring Sheet with the quote "Shake Your Shamrocks"! Print it out and spend time with your kids by coloring on the day that is everything green.
This particular coloring sheet will also help your hand lettering! Because some of the details are SOOOO small and you really need to perfect getting the pens in a very teeny tiny place if you want to have total control of your pens as you are hand lettering.
St. Patrick's Day Coloring Sheet
Ever since I started coloring, my stress levels have gone down so much and I'm more relaxed, and I'm really getting more comfortable with the professional pens. I use Tombow brush pens. Here's my favorite set, but I have them all. 🙂
This super cute free printable coloring sheet includes leprechauns, shamrocks, rainbows & a pot of gold. Everything you'd expect for Happy St. Paddy's day! 🙂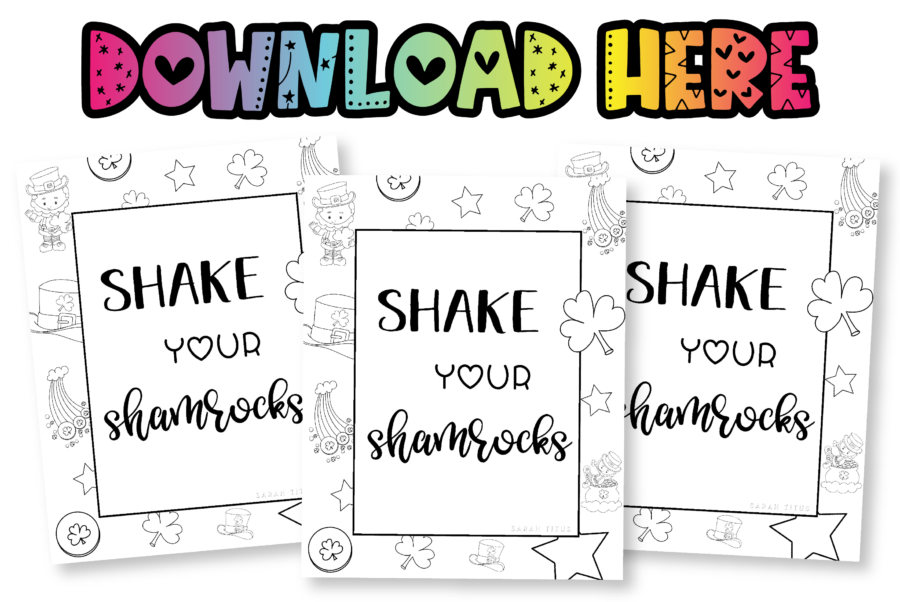 Download the St. Patrick's Day Coloring Sheet PDF Template here.
Love all things coloring? Then you will NOT want to miss your chance to get the new 255 page Coloring Binder. These extremely unique and fun coloring sheets will not only inspire and encourage you, but melt your stress away and put a smile on your face!