Have you ever sat there, flat on your face, feeling like you can't possibly make it through this super hard trial you're going through?
Like if anyone really KNEW what you were going through, they'd never believe the depths of the pain you're carrying inside and you have no clue how you're gonna make it through.
If we're being honest with ourselves, we ALL have at some point in our lives.
How do I know?
Cuz this is NOT heaven. Life is hard. It's tough for everyone. We all go through seasons of being encouraged and through seasons of being in the valley. There's always ups and downs.
That's why my sharing this Philippians 4:13 wallpaper quote verse with you is SO important!!!
Snowy Christian Cross Philippians 4:13 Wallpaper Quote
The two things that I feel are VITAL when you're feeling rotten, and going through an extremely hard trial is that Jesus went through the things we go through. You think He doesn't understand poverty? He was born in a stinking, filthy manger, where animals slept. Pretty gross, right? Imagine the smells. Imagine the flies. Imagine.
And I know what you're gonna say, "Well, He stayed with the animals b/c there was no room in the inn, not b/c He didn't have money."
Okay…lemme ask you this. If they (Mary and Joseph, his parents) were billionaires, don't you think they would have not even had to stay in an inn?! Right. They would have stayed with the KING. They would have stayed with some dignitary or someone pretty high up and influential. They didn't.
It's like when you go to a restaurant and the waiter says there are no tables available and a celebrity shows up and "all the sudden", they have a table available. We can all understand that.
I remember being a new blogger and grocery shopping at Fred Meyer. The manager knew I was a blogger (probably a dead giveaway was me taking a bunch of pictures in the store all the time for posts 😂) and every time I'd come in the store, whenever I was ready to checkout, the manager would come out of his office, stand around and then open a new checkout line just for me. Then close up right behind me (although a couple times, he helped someone else behind me).
Point is, I was treated very well, why? Because I am a blogger. Or like when I bought my car. They bent over backwards to give me the luxury model as a FREE upgrade BECAUSE I was a blogger. That influence spoke volumes. It might not have the same weight today as it did back then, but we can all understand those kinds of things.
But Jesus didn't have the luxuries we have today, the things we have and take for GRANTED! Like air conditioning, for example!!! Or soft pillows. Or Tempur-pedic beds! Washer and dryers. Refrigerators. Cars. The list goes on and on.
Jesus understands your finances.
Maybe you're struggling with enemies. He had plenty of those. His own disciple betrayed Him.
Maybe you feel abandoned. He's felt abandoned. His own Father abandoned Him (momentarily) on the cross.
Maybe you're afraid of physical ailments, disease all around you. He was around leprosy.
Everything that we face or deal with, He's dealt with during His time on earth and yet still was perfect and blameless.
He understands. He cares. And more than that, He says HE will give you the strength YOU NEED to get through.
His mercies are new every day (Lamentations 3:22-23). He doesn't give you tomorrow's strength today b/c you don't NEED tomorrow's strength today. You need today's strength and that's what He gives.
The more I walk with Him, the more I learn to trust in Him. The more He is my Shepherd and He gives me enough for today. I don't have to worry about tomorrow or the next day b/c I've learned my Shepherd's voice. I've learned to "eat when He says to eat" or "rest when He says to rest", metaphorically speaking.
He WILL give you enough strength for today. For right now. To get you through THIS. And that's important.
If you're struggling, use this beautiful verse to remind you that you have the strength you need to go a little bit further. Just a little bit. And if you need to rest, then rest. Get back up tomorrow and keep walking with Him, just a little bit more. Even if it's just taking ONE step. Take care of yourself. Let Him meet your needs. Let Him give you the strength you need.
I love what Paul says in 2 Corinthians 12:10, "Therefore I delight in weaknesses, in insults, in distresses, in persecutions, in difficulties, in behalf of Christ; for when I am weak, then I am strong."
What he means is that when WE are weak, when WE come to the end of ourselves, that's when God's strength "kicks" in, so to speak and we get through it. And it's much more amazing to watch God in action in our lives, getting us through something, than to boast in our own accomplishments. When I am weak, I am strong, because it is God who strengthens me. My strength comes from Him, not from myself.
Absolutely stunning.
Have you been strengthened by God Almighty? If you haven't, let Him strengthen you today! 💖
Grab the wallpapers below and encourage yourself…
Need help saving them to your device? Click here for the full tutorial.
Phone (1849 x 3798 px):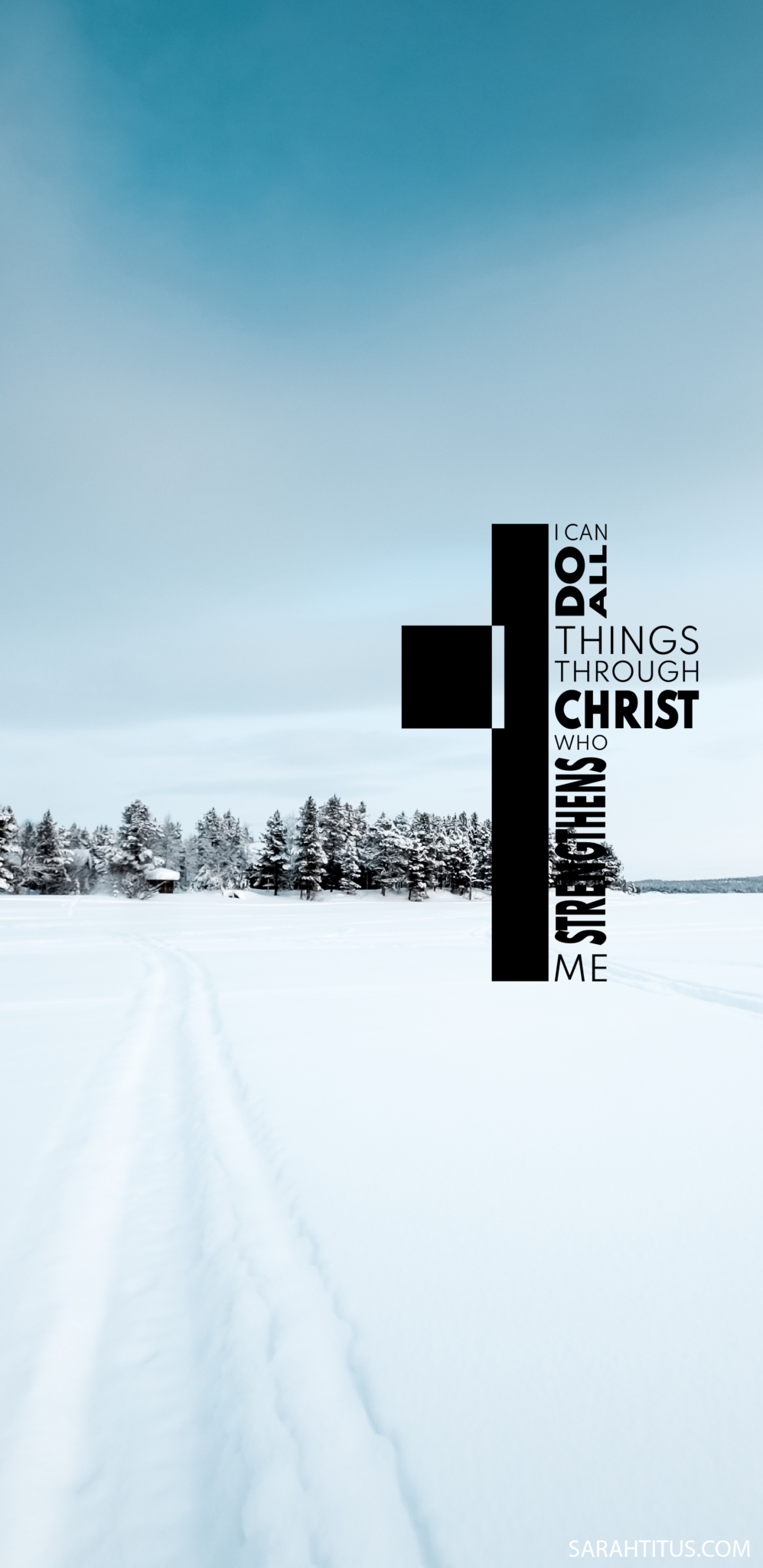 Laptop (2550 x 2048 px):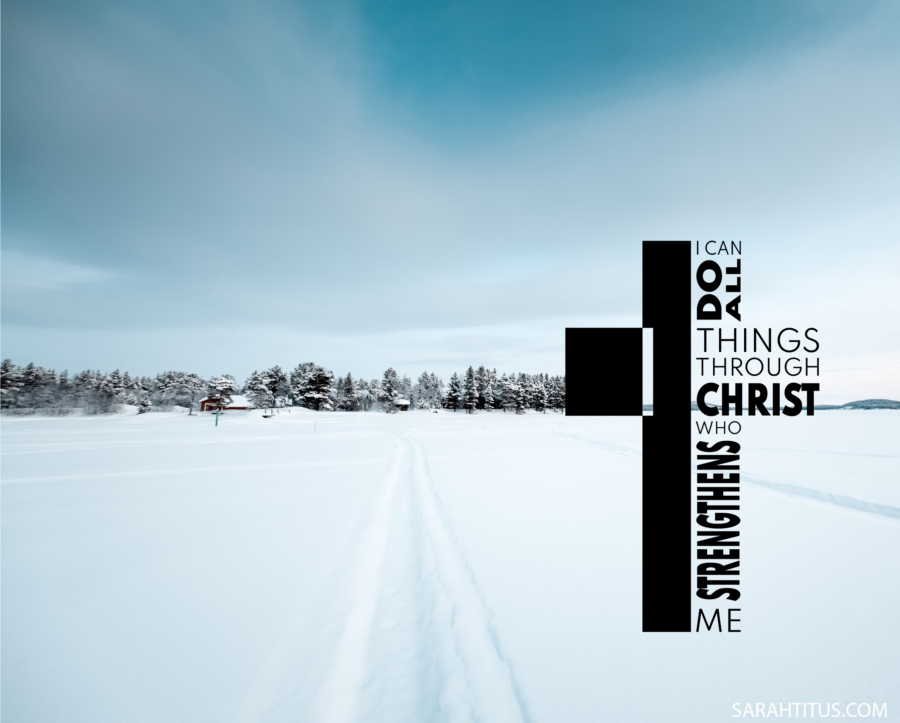 Instagram (2550 x 2550 px):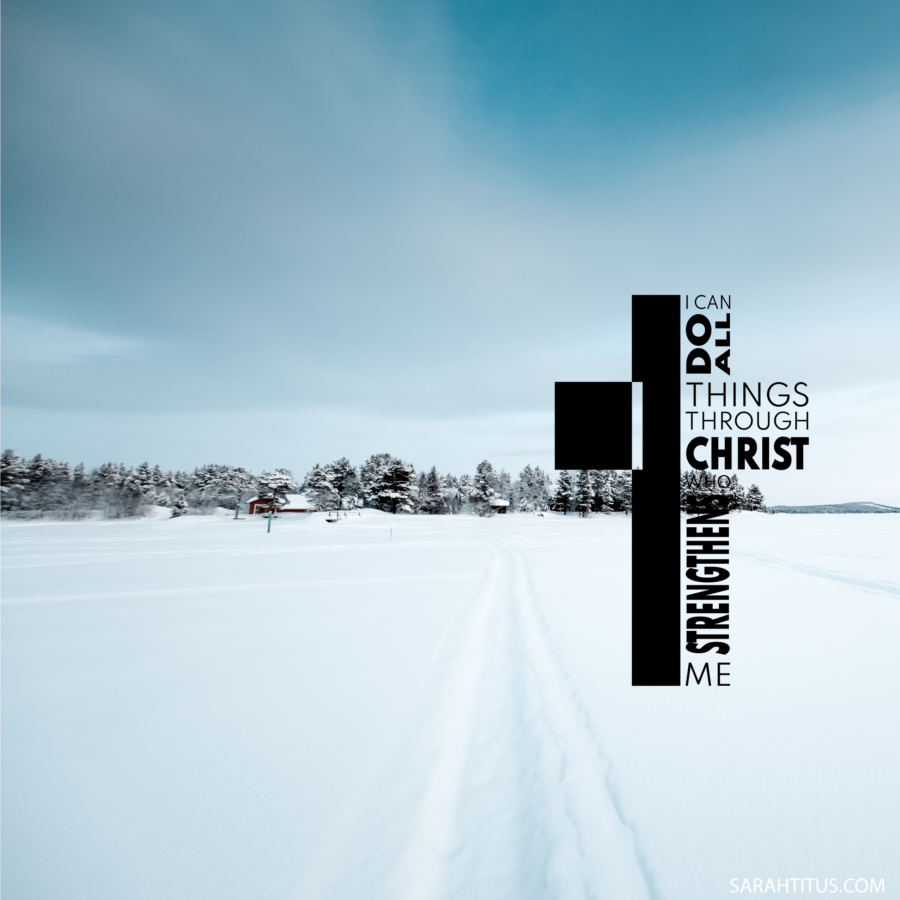 Desktop Computer (2550 x 1435 px):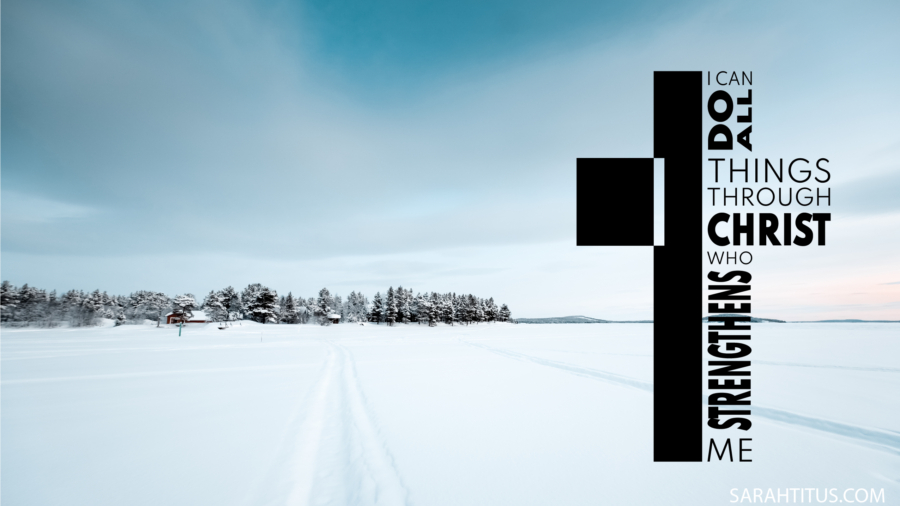 Facebook Cover (2550 x 948 px):

Enjoy!!! 💕🎁