Whether you're a mom yourself or you have a mom, these moms essential oil diffuser blends are the PERFECT treat.
I LOVE diffusing homemade essential oil blends. It makes the house smell SO great. Especially on those days when someone in your home is cranky!
Sometimes, my son will come home in a bad mood and I'll have him smell an essential oil that cheers him up. I'll diffuse the oil or combination of oils and it really helps. Scents affect our amygdala gland. The gland where we store emotions. Smell a happy scent, you become happy.
When I went through major depression after my ex-husband abandoned us, God and my essential oils got me through.
You will ADORE these scents! I just know it!
DIY Moms Essential Oil Diffuser Blends
These are the 10 recipe blends you'll get:
Fresh Cut Flowers – Ylang Ylang, Peppermint, Jasmine, Lemon
Secret Garden – Basil, Peppermint, Lime, Lemon
I Love You – Bergamot, Lemon, Lime
Sweetheart – Lime, Wild Orange, Ylang Ylang
At the Ocean – Patchouli, Wild Orange, Ylang Ylang
Spa Dreams – Lavender, Lime, Peppermint
Relax and Refresh – Lemon, Lavender, Rosemary
Blossoms – Wild Orange, Ginger, Ylang Ylang
Morning in Paradise – Citrus Bliss, Sandalwood, Grapefruit
Have a Good Day – Bergamot, Wild Orange, Spearmint, Jasmine
Just click the link below to download and access the free printable!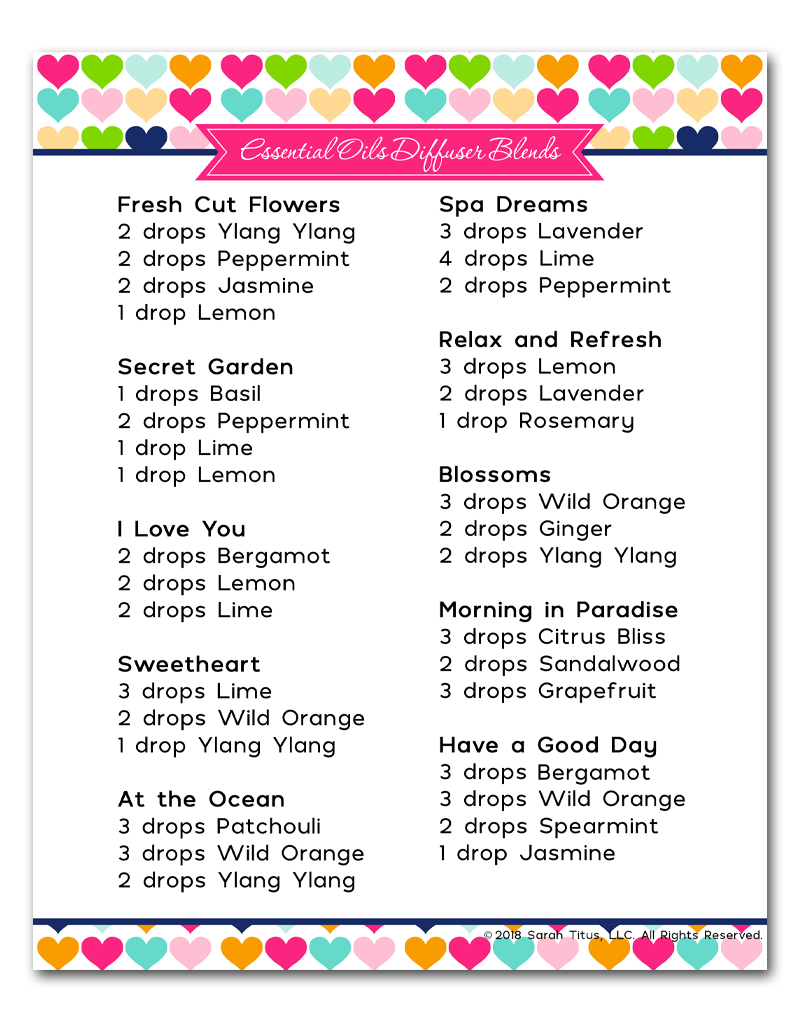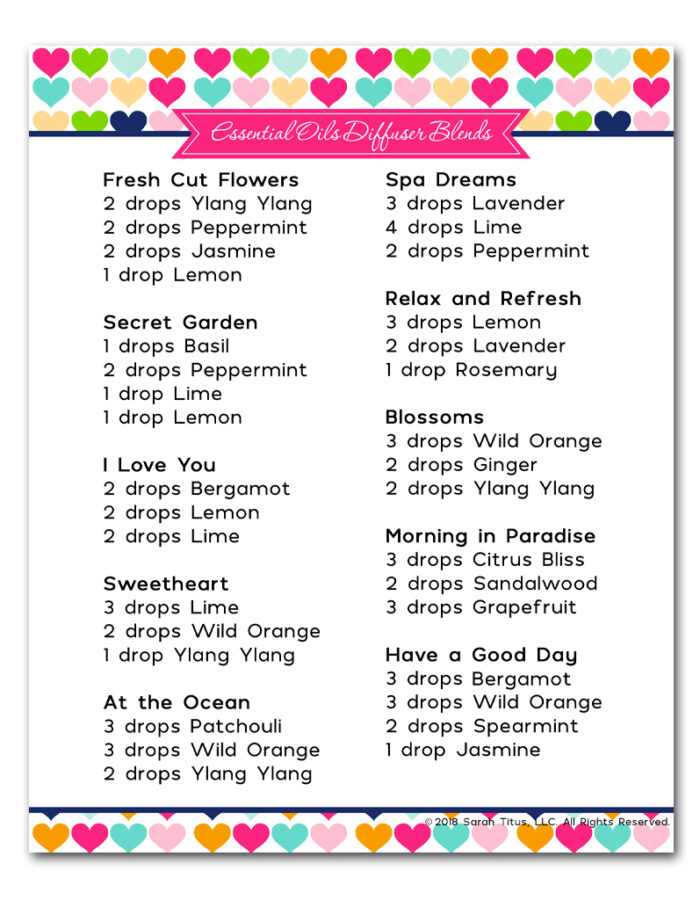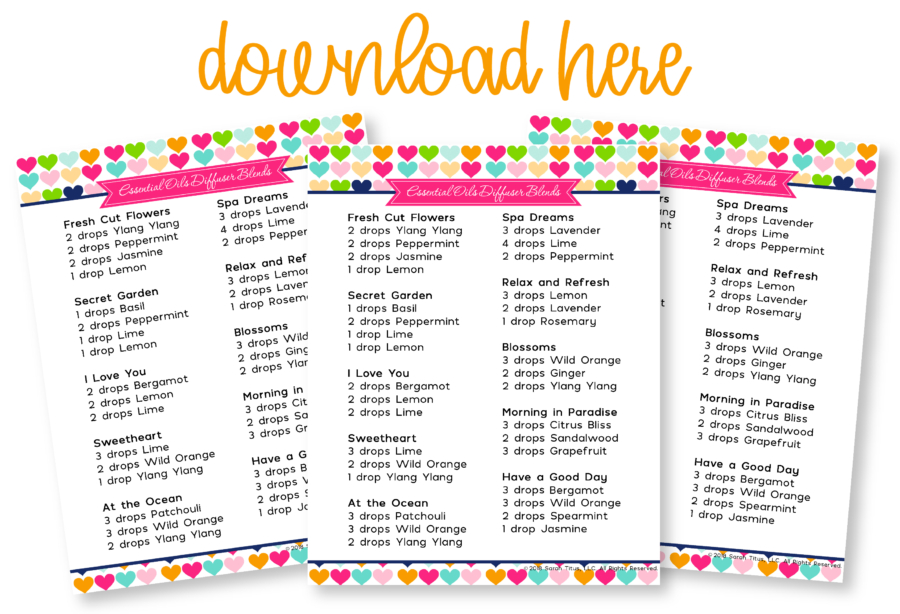 Download The Moms Essential Oil Diffuser Blends PDF Template here.
Love all things Mother's Day? Then you will NOT want to miss your chance to get the new 130+ page Mother's Day Binder. It'll make you entire holiday season super organized and easy. Take the stress out of your Mother's Day plans now, plus it includes tons of gift ideas and other things to make your holiday super easy and fun!