Every day in our lives, we carry around so many idols. Most of which, we don't even know about really.
And an idol isn't just some golden cow we worship or the moon and stars, it's anything we place as more important to us than God.
We all have them.
We all live in this world where we're constantly bombarded with offers for this and that.
Screaming at us from every angle. Advertising, marketing, people. All yelling at us to do whatever it is THEY want us to do.
For only $99.99 you too can have this idol, just like me, they are REALLY saying.
We sit there and scoff at the people in the Bible and in history who are worshipping other gods and doing bad things and we completely glaze over our own sins, our own idols.
The idol of being selfish. Putting ourselves ahead of God.
The idol of being superficial. Caring so much about our clothes and outward appearance. How others perceive us.
The idol of a food we like or the car we drive or the house we live in.
Maybe our idols are our family. Our husband, our children.
Sometimes, we even glorify the idol of being busy. Our world teaches us that we are not important unless we are busy, running our guts out, trying to make another dollar, trying to climb that success ladder.
Greed and vanity run rampant.
What are we to do about it? How can we stop focusing on all our little idols?
By focusing on what really DOES matter, what really SHOULD be #1.
Jesus.
Every day you'll be constantly tempted to have another idol. I made this Jesus above all wallpaper to help you remember to put God FIRST in your life. To seek first the kingdom of God instead of all the things constantly pushed in our faces.
I hope you download them. I hope you install them on every tech device you have. I hope you share them with your neighbors, friends, and your family so that we all can get one step closer, every day as we put Jesus above all, to be the women God has called us to be.
Jesus Above All Wallpaper
You can grab the wallpapers below and share your love for Christ with the world!!! Truly, the world needs that hope you have tucked inside of you today. What a simple way to share it, without saying a word! 🥰
You'll get 4K HD quality wallpapers for your phone, ipad, desktop computer, laptop, Instagram, and Facebook cover pictures. You also have a pin for Pinterest at the very bottom that you can share!
Need help saving them to your device? Click here for the full tutorial.
Phone (1849 x 3798 px):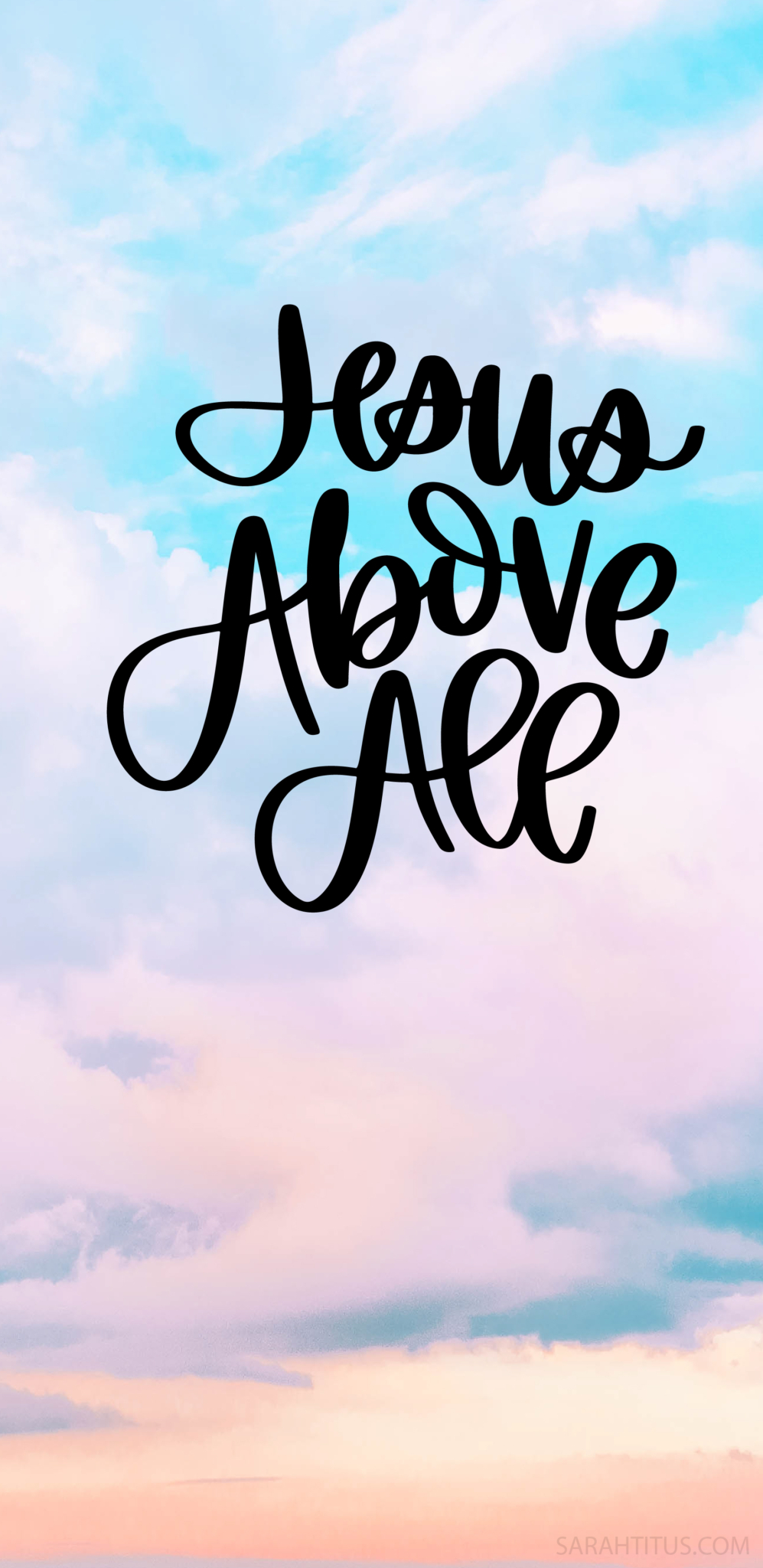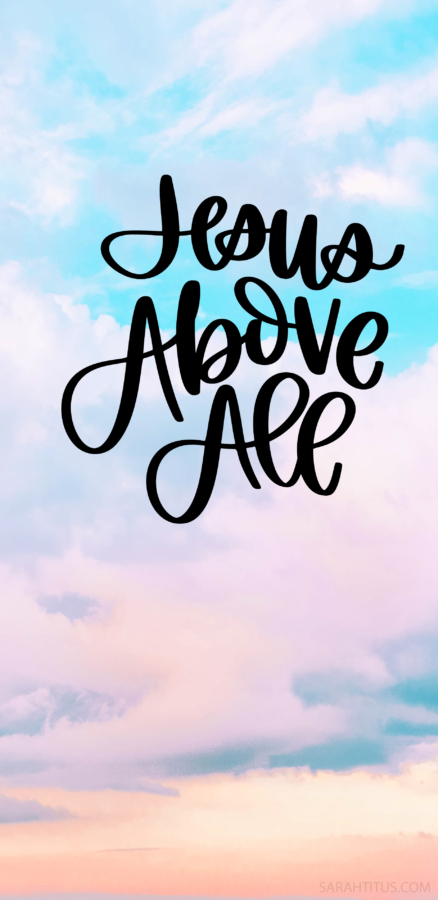 Laptop (2550 x 2048 px):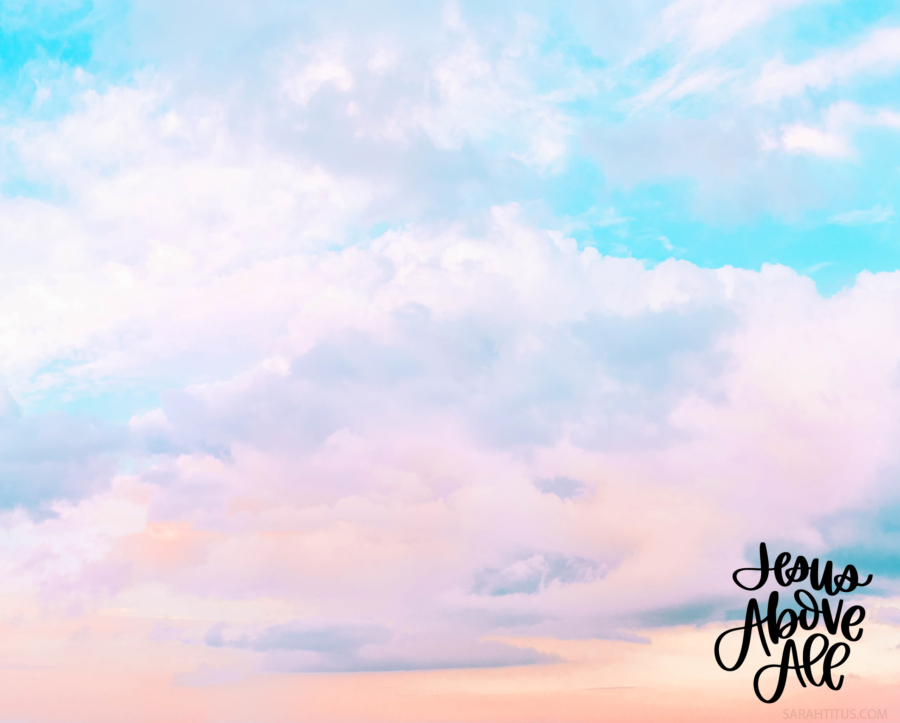 Instagram (2550 x 2550 px):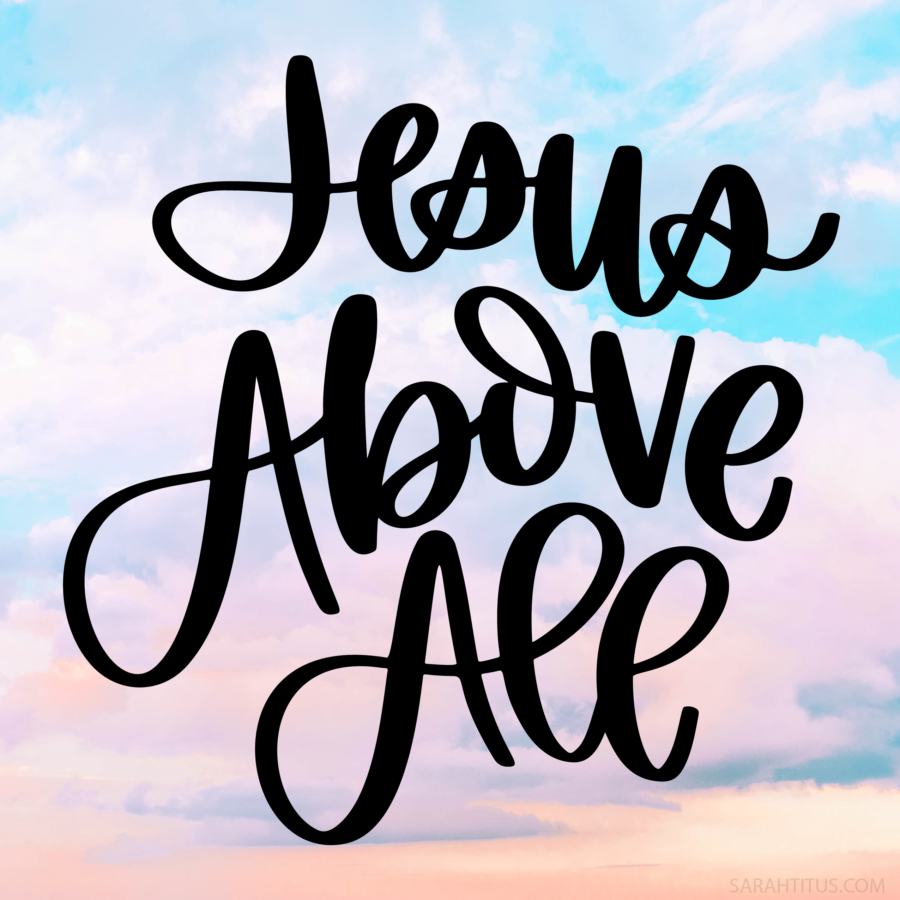 Large Computer (2550 x 1435 px):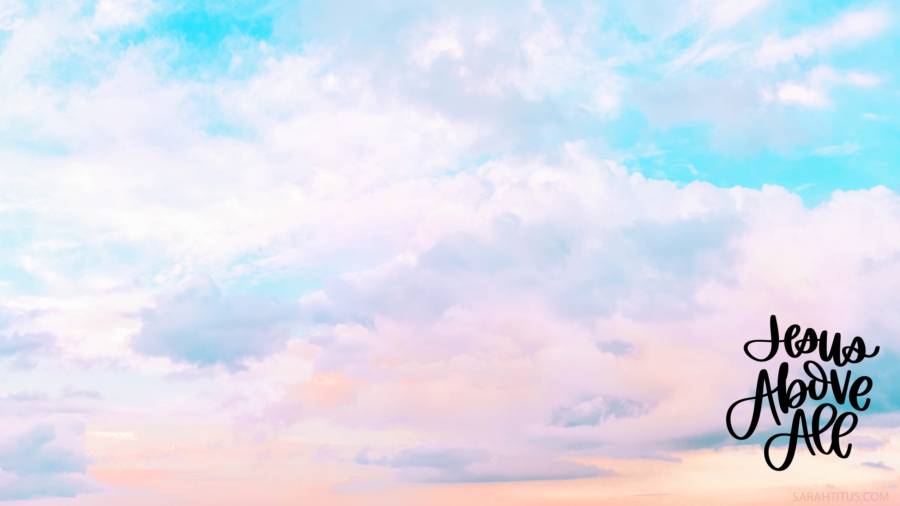 Facebook Cover (2550 x 948 px):

Enjoy!!! 💕🎁