Hello lovely Sarah Titus readers! It's Carrie from Carrie This Home and I'm here to share some tips on how to remodel your kitchen on a budget!
Kitchen renovations are among the most expensive home projects. The average kitchen renovation can easily hit the $50,000 dollar mark.
With the budget kitchen ideas below, you don't have to do an entire kitchen renovation to achieve the look of a brand new kitchen. Rather, consider doing an upgrade and update to old kitchen cabinets instead. You'll be amazed at how a couple of low-cost projects can make a big impact on the look of your kitchen!
Related:
We did a DIY upgrade to our cabinets in our own kitchen and this was the amazing result: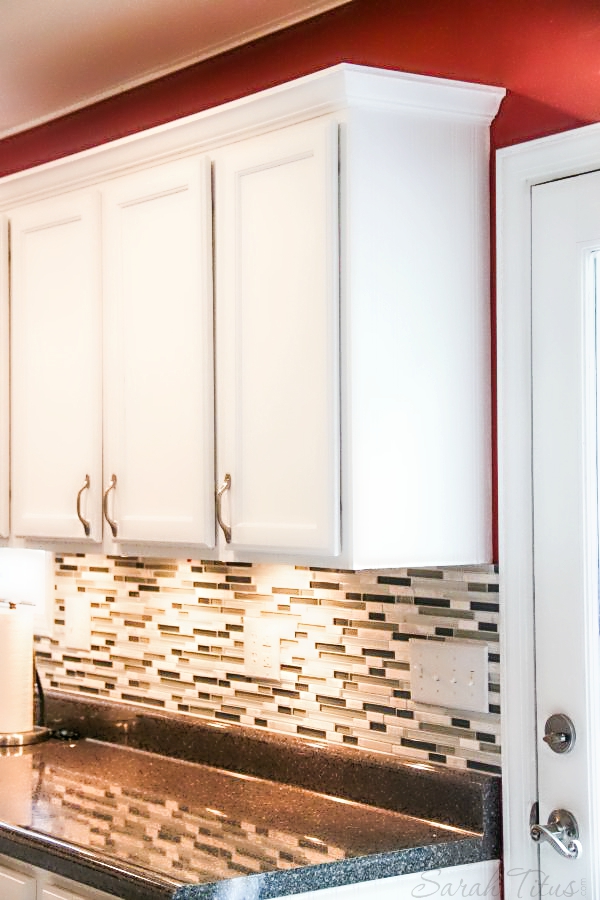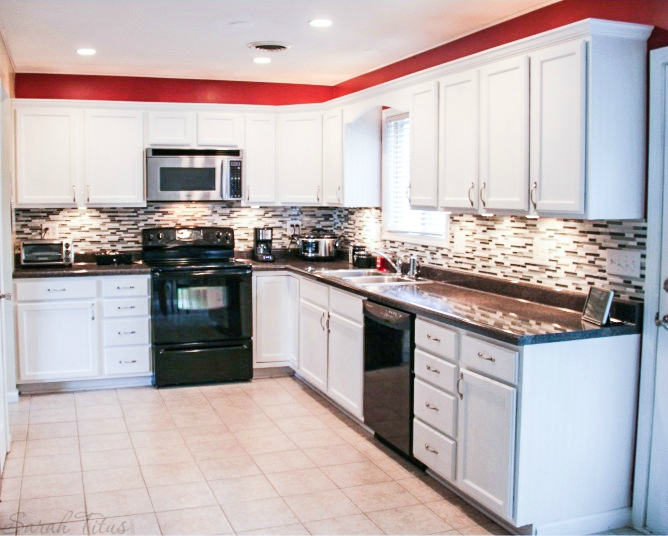 How To Remodel Your Kitchen On A Budget
Do some of the work yourself
One of the biggest costs of any home project is the labor. Complete as much of the work yourself to save money on your kitchen remodel and hire out the parts of the project that may be too difficult. If you have friends that are handy, you can ask them to help assist you or ask them to teach you how to do projects yourself.
Add crown molding for a custom look
Installing crown molding will instantly transform boring builder grade cabinets into custom luxury looking cabinetry (here's a book that will teach you how to install crown molding like a pro!) It's a little detail that adds so much class! Just look at the difference:
Before:
After:

Crown molding is a great return on investment for cabinets. Installing the molding was cheap and only costed $32 and the difference it made to our cabinets was priceless.
Complete small projects over time as your budget allows
Our kitchen didn't change overnight. We completed projects one at a time, as our budget allowed. This helped spread out the cost of the entire project and made it more affordable.
Don't replace good cabinets, paint them!
If your cabinets are in good shape, painting them a more modern color, can change the whole look of your kitchen! I did this in my own kitchen and the difference was amazing. Painting the cabinets gave my kitchen new life and a brand new look. Be sure to check out my how to paint cabinets tutorial for all the step-by-step instructions.
Add a touch of luxury with wainscoting
While we painted our kitchen cabinets, we also added wainscoting to the end of the cabinets. We opted to use paintable wainscoting wallpaper, which is much less expensive than traditional wainscoting. One roll of wainscoting wallpaper costs just $20 and covers up to 56 feet!
Add a dash of good lighting
The right lighting can make a world of difference in any room. It's amazing to see how lighting can take the same kitchen and make it look much warmer and classier.
Cabinets without lighting: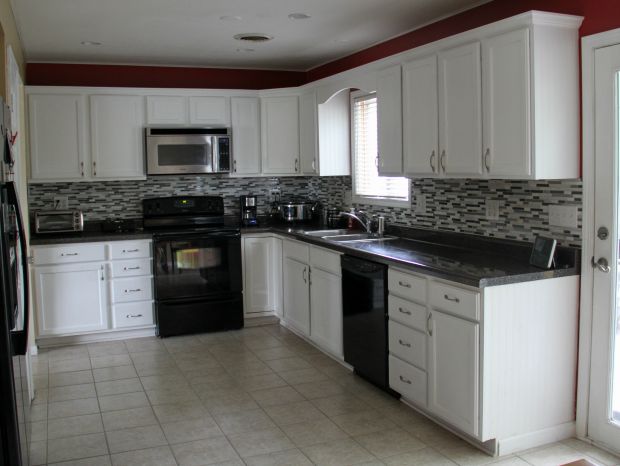 With added lighting: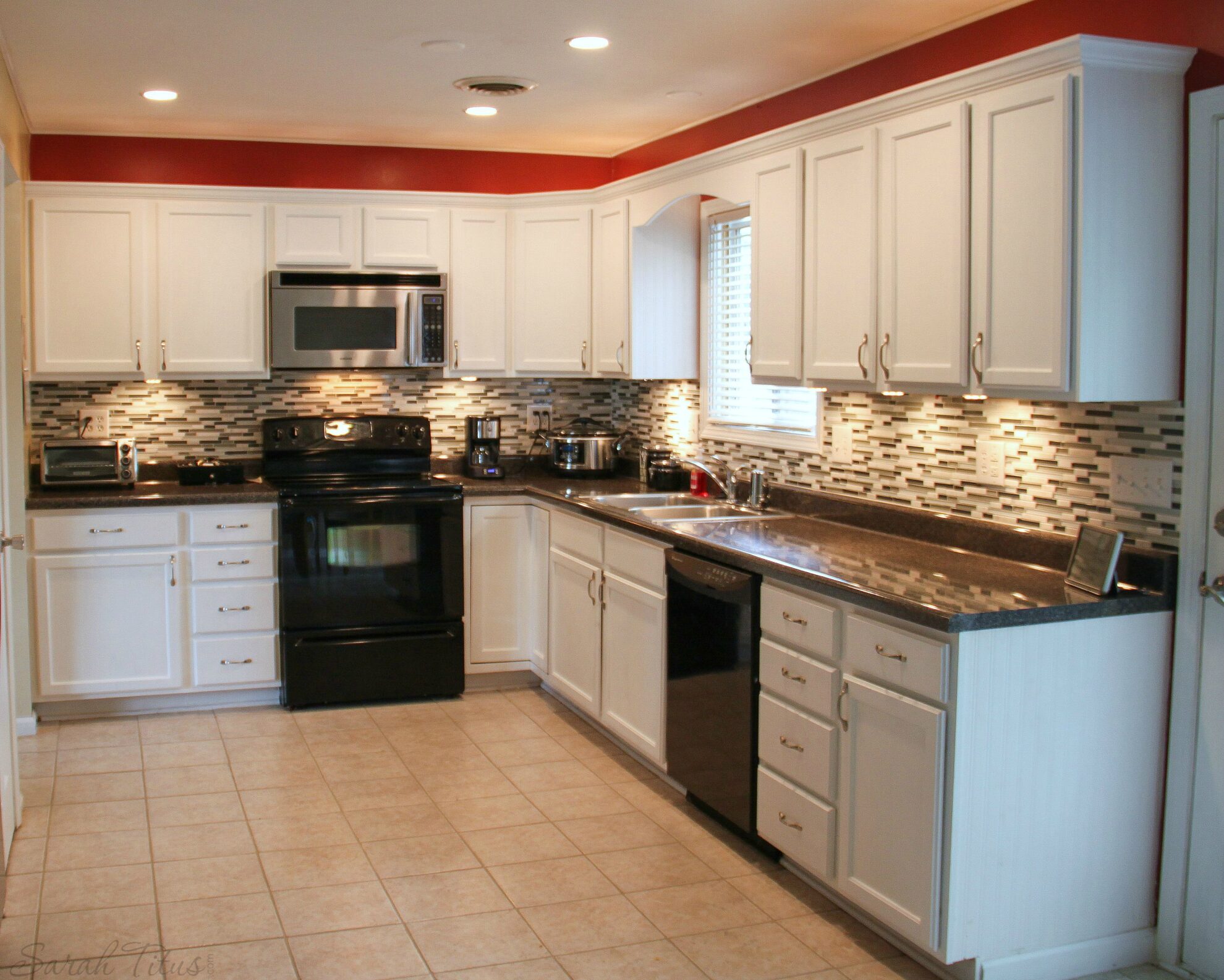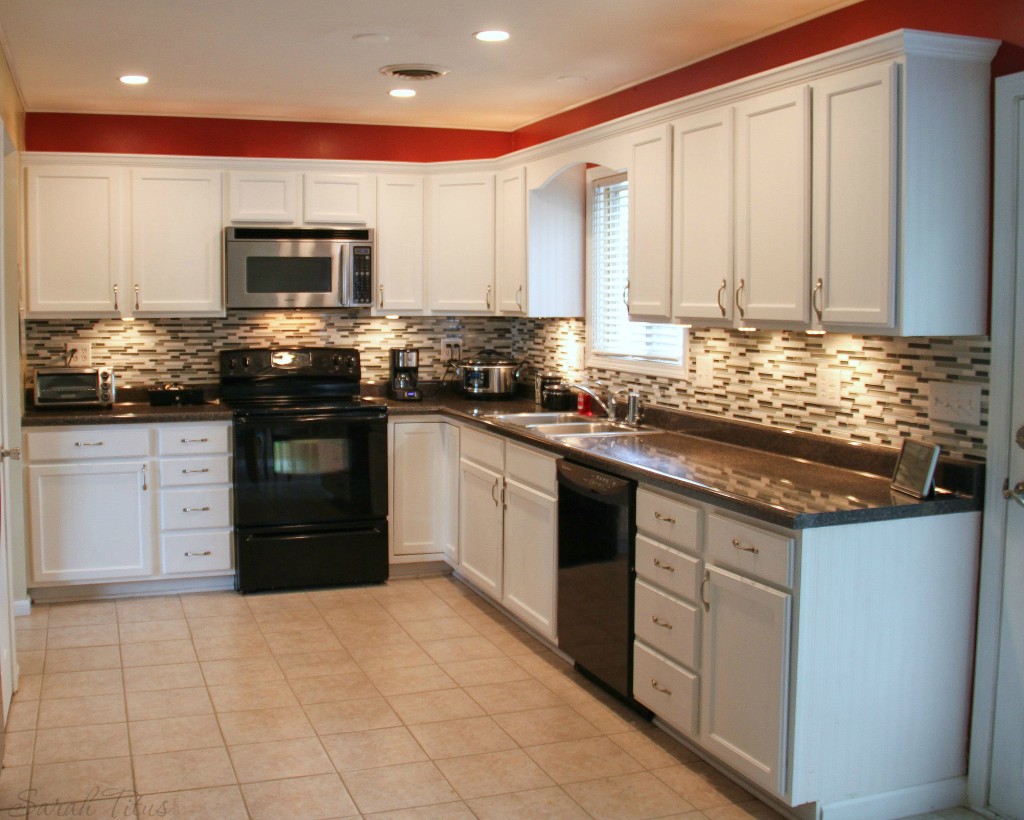 As you can see in the photos, canned lighting in the ceiling helps bring warmth to the whole kitchen. Lights on the bottom of the upper cabinets help illuminate the countertops.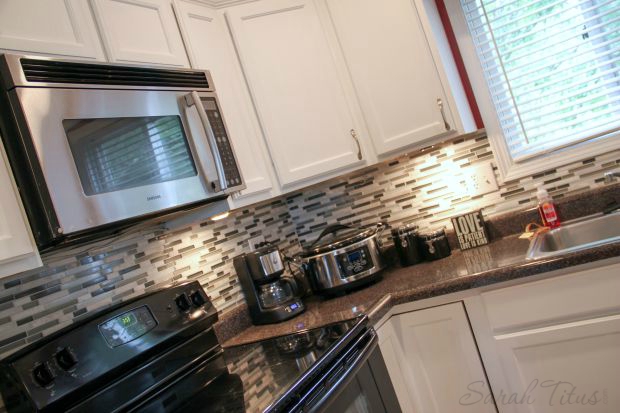 Installing rope lights above the cabinets adds warmth and depth to the space above the upper cabinets.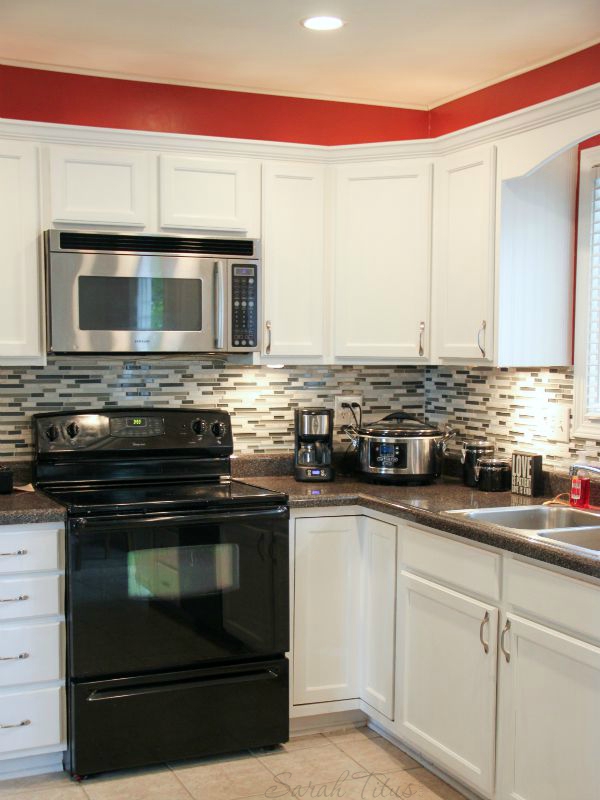 Know what you
will

spend money on

As you may have noticed in the photos, we added a backsplash to our kitchen. This was our one splurge item and I'm so glad we did it! It's the statement piece of the whole kitchen. Save money on most of your projects so you can have fun spending a little more on a big ticket item.

To see more of how I transformed my entire kitchen for less than $4,500 (!!!) click here to go to her post, Budget Kitchen Makeover.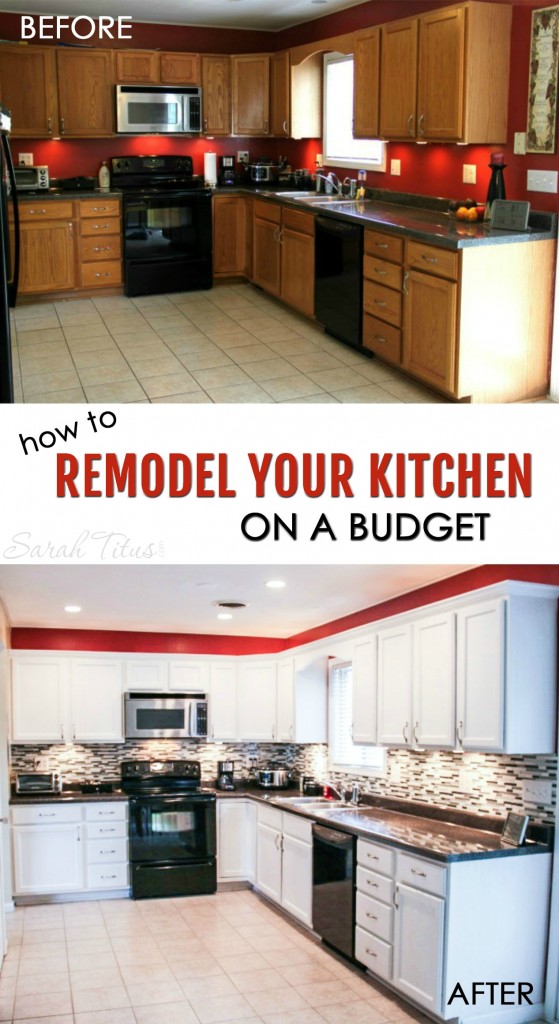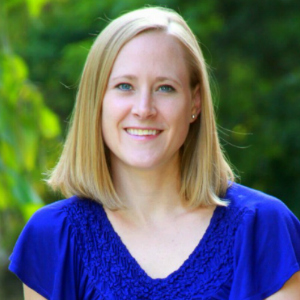 Carrie is the face behind the blog Carrie This Home, where she gladly shares the fact that she doesn't have it all together. A little bit of coffee and a lot of Jesus gets her through the day as a busy wife, mom and part-time blogger. Her passion is to share encouragement and tons of great ideas her readers can "Carrie" home to make life a little easier.