Christmas-time is a lot of fun. There are parties, get-togethers, fun work dinners…there's food and candy and presents….there's white elephant gift exchanges and secret Santa's…there's gift baskets and gift cards, and suddenly you feel you have a LOT more family than usual as you add them all to your shopping list.
You don't want to be embarrassed, so you go and buy that new dress for the party, or two, and you buy presents for people you *think* you should. After all, you don't want anyone to feel left out, and maybe if you put them on YOUR list, YOU will be put on THEIRS.
You know your cousin is going to buy her kids a literal mountain of toys and when you pull out 3 items, you'll get "the look." So, you hide that you don't have the money, you hide that you don't want to spend the money on something that will just be broken or unappreciated tomorrow, and you buy anyway.
And of course, since you're horribly, horribly busy, you don't have TIME to shop the sales or stand in line to get a good price, so you just pay whatever just to get through the season.
While you find every bit of this season extremely fun and enjoyable, all the moments you share, all the family you spend time with, every year on Dec 26, you wake up with that pit inside your stomach and you want to throw up. You know that the bill will come for all that stuff. That you now have a dress in your closet, you probably won't ever wear again, and your kids have gone back to their usual, very ungrateful selves, and you wonder if there's a different way.
A different way of doing this, you wish you could just tell people the truth and it feels awful that you can't. You can't be yourself, it's like you have to put on this plastic face during Christmas to hide how you REALLY feel, because your friends and family wouldn't understand.
Everyone lives in debt. If you can't afford it, charge it. They wouldn't understand that you don't want to do that. That being in debt causes you great pain. And you wonder, secretly to yourself, what it would be like to have money. You look into a glass window and it's a family who is happy and faces shining ear to ear. You want to be a part of that, but you don't know how. Because the truth is, the only way you can get close to what they have…is by going into debt.
I know how you feel. I wouldn't be able to write this if I didn't feel it in my gut and to be honest, as I write this, my eyes are teary remembering all those years that I was exactly where you are now. Every year, I'd go into debt a good $500 just to get through the season, but I'd much rather have a debt free Christmas. I'd fight tooth and nail the rest of the year just to pay it all off, only to do it again….and again….and again.
Every year was the same. Debt.
And I can tell you exactly HOW to plan a no-debt Christmas. I can give you all the tips and steps I took to get from that point you are now to living in wealth now. I can share all the secrets and knowledge I have, but listen…
None of that will matter unless YOU change.
It's not our society throwing credit cards to us at every chance they get, it's not the stores who try to get us to buy, buy, buy. It's not those friends in network marketing who push us to buy, it's not even our family who would make us embarrassed if we DON'T do all that we need to do, it's us.
There's a point in your life when you just have to say NO! ….and mean it. When you're done being part of the debt statistics and living like everyone else wants you to live. When YOU decide to be mocked and embarrassed, when you decide you're going to do what's right for YOU.
When you are able and willing to take that stand, and truly mean it, nothing, let me say that again, NOTHING will get in your way.
You CAN have the life you want, you can live debt free, and you CAN have your dreams come true, but listen, no one is going to do it FOR YOU! No one is going to change or live your dream life, or even go after your dreams for you. Not your husband, not your family, not your kids, no one. As well-intentioned as they all are, it's YOUR dreams, not theirs, and YOU have to be the one to decide you're going to do something different, and then be willing to get persecuted for it.
I can tell you that is exactly how this blog got started. No one believed in me, and yet here I stand, a single stay-at-home-mom making 6 figures. They laughed, they mocked, they persecuted, but here I stand laughing yet. Because I made it. I let no one stop me.
"If you want to have wealth, you have to do something different than what you're doing now." ~ Sarah Titus
Think about how nice it would be to be able to go through Christmas and not end up paying it off until June of next year.
If you are feeling the ping in your heart to take action, I welcome you today. I welcome you to this blog that can truly change your life! 5 years ago, I was living in a homeless shelter. My husband had just abandoned our family and today, TODAY, I live very, very comfortably and want for nothing. That process is all here on my site. It's what this site is about, teaching moms everywhere that there IS a better way. I've living proof, and I want to be your friend, and show you exactly how you can do it too!
If you are tired of being in debt after Christmas, here are some tips on how to plan a no-debt Christmas and start debt free living once and for all…
How to Plan a No-Debt Christmas
Shop before the big rush hits
This means doing it before Black Friday. You may think that Black Friday is where all the best deals are at, but truthfully, in recent years, stores have been starting the sales early on in the year. First, you have Christmas in July, and then the official start date for Christmas shopping is the day after Halloween, but every year, it gets earlier and earlier. I've seen Christmas merchandise as early as early September in the stores!
In selling on eBay for 18+ years, I can tell you straight away that people who buy last minute, ALWAYS overpay. EVERY. SINGLE. TIME!
Shop through out the year
Last year, I was at Fred Meyer and on the clearance aisle, I found the most perfect "I Love Nana" picture frame. It was so special and so unique and I knew it would be the perfect gift for my mom from the kids. It was marked down to $4.19 from $19.95! A beautiful handmade card, and I can cross one person off my list for around $5!! It's not a lot, it is simple, yet very heart felt, and it was enjoyed very much. Every time I go to her house, I can see it out on display and comment how beautiful it is and it becomes this very special treasure.
For my daughter, I ended up getting a large lot of Lalaloopsy dolls on Craigslist and sold half the lot and ended up getting her pieces for FREE with the profits I made! They were things she really wanted and I didn't even pay for them!
So, two people crossed off my list for $5!
My son is really into technology even at 5 years old. I saw this really awesome fancy telescope at a yard sale this year. I looked it up and it goes for $45 on eBay. I paid $8. Everything is there and I know he will enjoy it.
So, three people crossed off my list for $13. Add to that a book of stamps (that is my limit for Christmas cards) and purchased some handmade cards (I haven't got the time to make them myself, but they bring such warmth to the soul more than a store-bought card) and I'm at about $28 for 23 people. Most of my shopping is done and this year, I came in at way under $100. So, I decided to give a couple extra gift cards to some people truly in need. Let us always be cheap, but not heartless.
Another reason I love to shop all through-out the year, is not only because I save money, but because I don't get wrapped up in all the holiday overspending that our culture is so prevalent in. Because I sell on eBay, I see the desperation of last minute shoppers, I see the evil that comes out of people when they don't get their gifts in time because they ordered the day before Christmas (yeah, seriously!). I see the culture more clearly than ever because of this. I want no part of it to be honest. Every year, it sickens me how focused some people are on presents and gifts and things that will just burn up when Jesus comes. And I know how easy to get sucked in, because I've been there, and yet it's very difficult to get out, and each year, it gets worse and worse. Christmas, this year, started early ~ the day after Halloween! One of the biggest money making slogans of all time is 'holiday SEASON.' How many holidays can you clump together in a holiday season. Halloween, Thanksgiving, Christmas, New Years, Valentine's Day. I mean really! Then you have the whole "Christmas in July" and we never really get away from the 'holiday season' do we?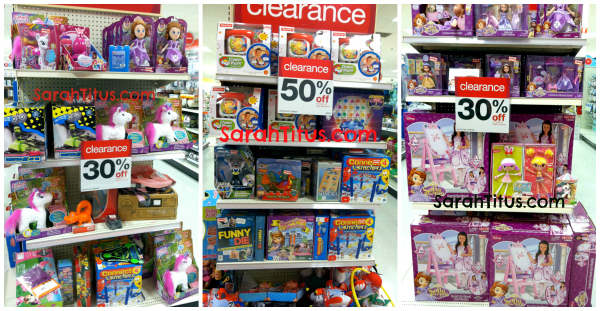 Shop early but END early
If you've done your diligence, you have been shopping through-out the entire year and are prepared for Christmas and doing that ONE TRICK will save you massive amounts of money, but, the trick isn't over. DURING the holiday season, you will need to resist the temptation to overspend and go above your pre-set budget. Otherwise, it's just adding more and more and more UNNECESSARY funds lost and presents that they really don't need. This was the lesson I learned two years ago! Basically, by shopping all through the year, you get a free pass to stay out of the whole Holiday rush, USE IT!
Buy discounted gift cards
Use a debit card to buy discounted gift cards for stores in your area that you plan on shopping at. There are sites, including eBay that allow people to sell their unwanted gift cards for cash at a price less than the amount of value the card has. For instance, you could buy a $25 gift card for only $20. It may not seem like you are saving much, but if you do this with several stores, you might end up saving $50 very easily.
Also, I'd encourage you not to look at the actual dollar amount, but more in terms of a percentage. $5 off $25 is 20% off. Would you buy something on sale in the store if it were what you needed and 20% off? You would! Tricking your brain to not look at it like JUST 5 bucks, but rather 20% will drastically change the way you think about sales. This one tip alone dramatically helped my lifestyle when I learned of it!
Don't use credit cards to pay for Christmas purchases
I know that some will disagree with me, but my background for a decade was in banking. I know that only 5% of American's ACTUALLY pay off their credit card each month, even though most people mean to. If you never pull out the plastic, you won't owe money later. If this is very hard for you to avoid temptation, try leaving your cards at home or freeze them in ice for the entire Christmas season.
If you should need them for an emergency, you can easily just thaw them out, which takes a day or two, enough time for you to REALLY make sure it's a true emergency. Likewise, when you go out shopping for the holidays, only bring cash with you if you are tempted to spend.
In fact…
If you don't have the cash for it, DON'T buy it at all
All of that $500 I used to spend on Christmas went on credit. Over the years, it added up, let's just say that. And it took a long time to get out from underneath the mountain of debt that I created. Stick to your budget, whatever it is, stick to it. If your friends and family do not understand, then so be it. Most of my friends and family still do not even fathom how I'm able to be a single SAHM or how I can possibly love to blog. Who cares! Really! It doesn't matter if they 'get' it or not. If it's right to you, then…it's right!
Cut down the amount of gifts per person
Make your lists for those that you buy for shorter. Perhaps instead of spending $30 per person, spend $20 per person. This can be very difficult, as we get so swept up in consumerism this time of year, but remember what the Christmas season is really about. Try to not get lost in what the retail stores want you to think it is about. Take a step back and focus.
Only buy for those that you need to
If you're like I was, you feel like you have to buy for everyone or they will be hurt. A simple handmade Christmas card is plenty for many. Your acquaintances will be tickled pink you remembered them because you can do MORE for those now that you have more money in your budget to spend. I reserve my own personal limit of gifts to 2-5 of my closest friends and family. Everyone else gets a small trinket and/or a card.
Here's a free printable you can use to make your list of whom to buy for…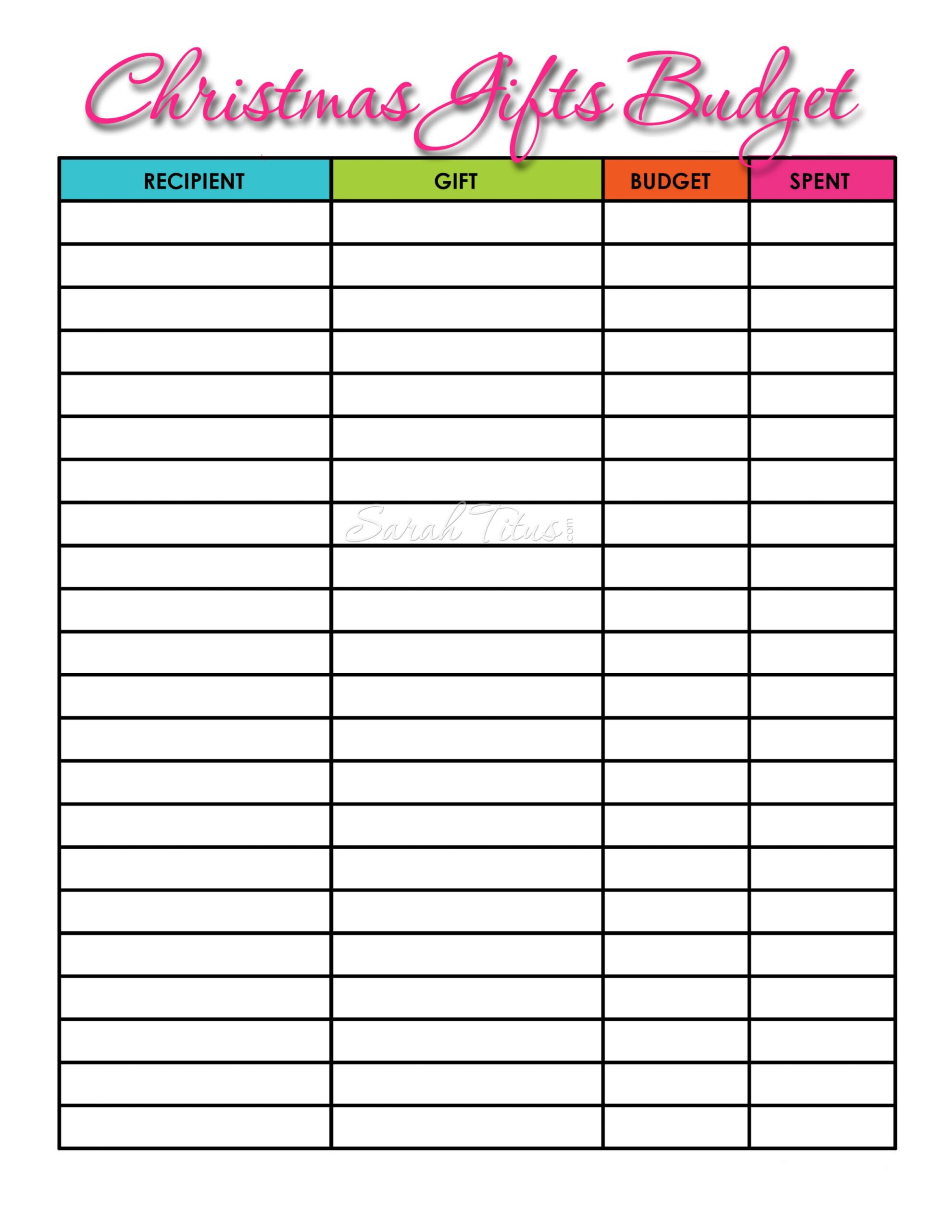 Click here to download the free Christmas Gifts Budget printable template.
Take advantage of sales sites
Back when I was reselling, I was sitting on these sites all day long. It was my job. To catch the deals in time, check out places like Slickdeals and other shopping/deal blogs every few hours until you have the things you need. With this, it is very easy to go overboard, so you must be disciplined. If you are not disciplined, it'll end up costing you more, so be careful.
Shop discount stores
One of my favorite stores IN. THE. WHOLE. WORLD. is Tuesday Morning. Yes, I'm a little obsessed! So for Christmas one year, I shopped while they were having a good clearance on toys and walked away with some great scores.
The biggest thing I learned from this shopping trip was that it's a great idea to go for the items that are in bigger boxes. Like the stickers. When they are unboxed, it's not really all that impressive. It's 450 stickers and really, you can get them packaged in smaller boxes and pay around $3-$4. But the BIG BOX makes it all the more of an impressive gift to a kid (and we recycle). So, I take that lesson away for the future; look for items that are packaged in bigger boxes, so that you can pay less and still have your recipients wowed!
I ended up paying: $54.48 for $129.88 worth of stuff (retail) and it broke down like this…
Hello Kitty Lunchbox and 4 piece Pez candy set (I wanted to buy her a box already) – $19.99 retail, $9.99 paid
450 Sticker Set – $9.99 retail, $4.99 paid
8 pack of lip balm (I wanted to buy her anyway as this was a smokin' deal!) – $8.00 retail, $3.99 paid
Loom charms (I was going to buy her already as she's been asking) – $5.99 retail, $2.40 paid
Helly Kitty rainbow charm DIY bracelet set – $19.99 retail, $4.99 paid
Scrapbook set – $9.99 retail, $2.99 paid
Gingerbread Cookie Castle (I was going to buy anyway as this is a tradition for us) – $16.99 retail, $9.99 paid
4 boxes of craft sets (I was going to buy anyway as she's obsessed with crafts) – $3.99 each retail, $1.49 paid
Hello Kitty bracelets in cute purse tote – $9.99 retail, $3.19 paid
Scrapbook boxed set – $12.99 retail, $5.99 paid
Now, keep in mind, I did use a few of these gifts for my daughters birthday, which is in the same month as Christmas, so this was her birthday and Christmas. While it may not look like a lot, I don't believe in getting my kids 300 gifts for Christmas and then more during the year. I go light on Christmas and I do give during the year. For us, Christmas is not about presents, it's about God and family, but that doesn't mean I want them to miss out either. Always a balance.
If you don't have a Tuesday Morning near you, another great store is Ross. I think they don't give you AS big of a discount as Tuesday Morning, but it's still a lot of great items at great prices and quality merchandise, which is ALWAYS what I look for.
Don't get talked into signing up for store credit cards
The offers will sound great (such as "Save 15% off your purchase today when you sign up!") but in the end, you will be left with debt and in many cases a very high interest rate that more than makes up for any savings you thought you got at sign-up.
Limit your child's list to their top 3 things
Limiting their LOOOONG list will help you to be able to focus on what's really important to them and keep you from overspending. We all want to make our children happy. We want to give them a better life than we had. But, at what cost? At the cost that mommy has to work outside the home to pay for all the goodies? Here's where it really touches my heart, and through tears I tell you, that your children would much rather have you home with them all through-out the year, than to get all these goodies at Christmas. There is nothing, NOTHING, that can replace YOU. I would rather work harder from home and be there for my kids every minute I can, that to have someone else raise them. And if you're in that situation, I get it. Sometimes women have to work outside the home. It's not easy, but if your desire is to stay home with them and you feel like you can't, I'm living proof you can. There are not many, who have it as worse as I've had it, and I've overcome it all, and so can you!
Related: Top 50 Non Toy Gift Ideas For Kids and Top Stocking Stuffers Under $10
Sneak in presents you would buy them already
This is probably the most sneakiest and underhanded things I do with my kids and honestly, they are 9 and 7 and don't even notice!
I buy them things I would buy them through-out the year anyway.
For example, my daughter LOVES crafts and goes through them like crazy, so I buy her craft sets that I would buy her already, and give them AT Christmas-time, so that it's another present I don't have to go out and buy. I don't do this with socks or things like that, things they wouldn't be excited to get, but with crafts and games, absolutely! And since they already love the items they are getting, don't notice and I just saved a bunch of money!
Related: The Perfect $20 Christmas Gift for Only 99¢
Make money from around your house instead of charging it
Do your kids have outgrown, but still in good shape clothing? How about yourself? Do you have movies, video games, or books in good shape that no one looks at anymore? Do a cleaning out of your home and see what you still have that you can sell for that extra boost in holiday spending money. Here are a few other thing you can do to increase the cash flow…
• Start a blog. Staring a blog is first because it's my own favorite personal way to make money by doing what I love, serving others! If your heart is about helping others and sharing your knowledge with the world, then you should go for it. I started out with a dream of making $1,000/month by 1 year and ended up making $10,000/month by 1 year! My life has changed drastically. Though the results are not typical, you never know until you try. I surely didn't know when I started, but God did!
I recommend going through Bluehost and through my site, you can get the cheapest cost (I worked out a deal with them on your behalf!) You have to pay upfront for how many ever years you want to choose, but by far, this is the cheapest and best plan. I pay ONE MONTH for what YOU can get for one YEAR!
• Take surveys online. It won't get you rich, but it's income and you want as MANY revenues for income as you can. You can check out my 25 best survey companies here.
• Sell things around the house. Here's a post I created teaching you how to find FREE things to sell and here's a post giving you 40 ideas of things you can sell right now that you might already have in your home! This will not only help you avoid debt this Christmas, but make room for the new things you may be buying or getting as gifts as well.
Related: 5 Real Ways to Add $500/month Steady Income (you can find even more ideas for increasing your income here!) Still looking for more? Here are the 10 best articles that teach you how to make money from home.