Hello, this is Deb from Seeking Lavender Lane. Today I'm going to show you my towel folding technique on how to fold a perfect towel.
This post is probably one of the very few posts that I have done on organizing. I have to admit as much as I love a beautiful home, I am not the most organized person. I love cleaning and would rather have every surface in my home clean over any closet or drawer tidy.
Related:
If you don't find me sporting a paint brush in my hand, you will for sure find me with a broom, but organize??? Yeah that's where I lack a bit in my home. Not to say that my linen closet is completely organized after this trick I've learned, but it definitely makes it look a whole lot better. I do plan to eventually fix it up and make the linen closet look pretty…but for now, having some perfectly folded towels will do the trick! And I sort of find it fun to fold.
So here's how to fold a perfect towel…follow below, you will be shocked how easy it is to learn and how amazing and fancy your towels will look piled up when they are all folded perfectly the same, and it'll save space.
How to Fold a Perfect Towel Like a Hotel
Try to stay consistent when folding each towel so they line up to be the same width when piling them together.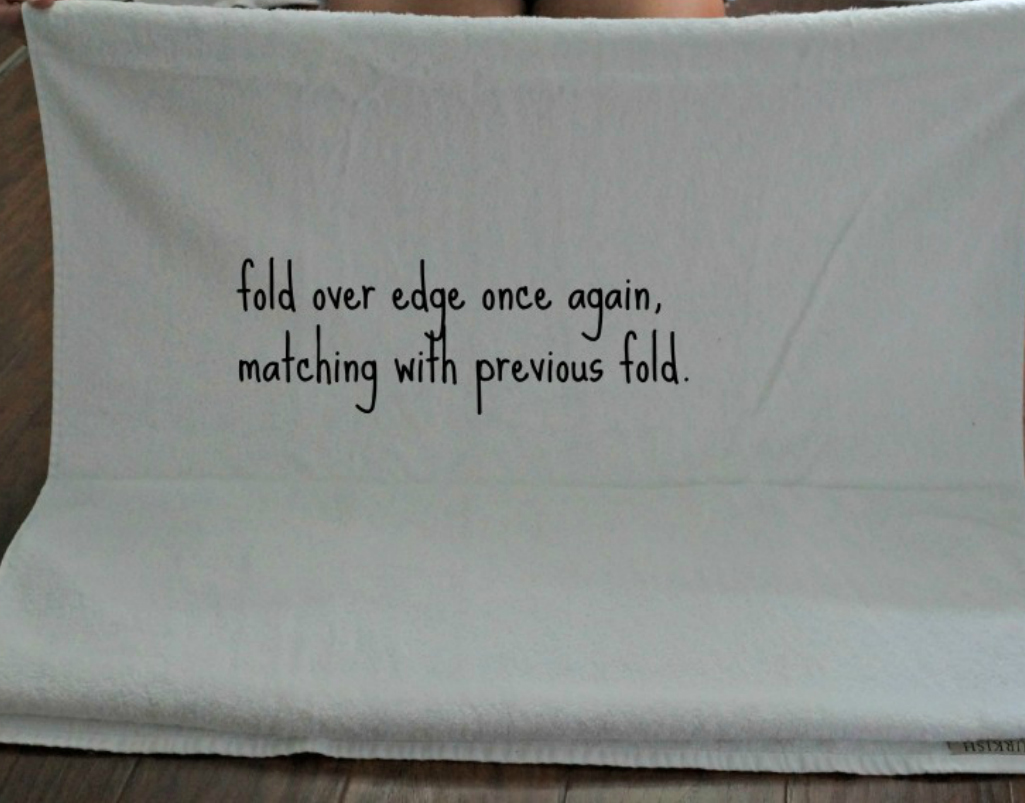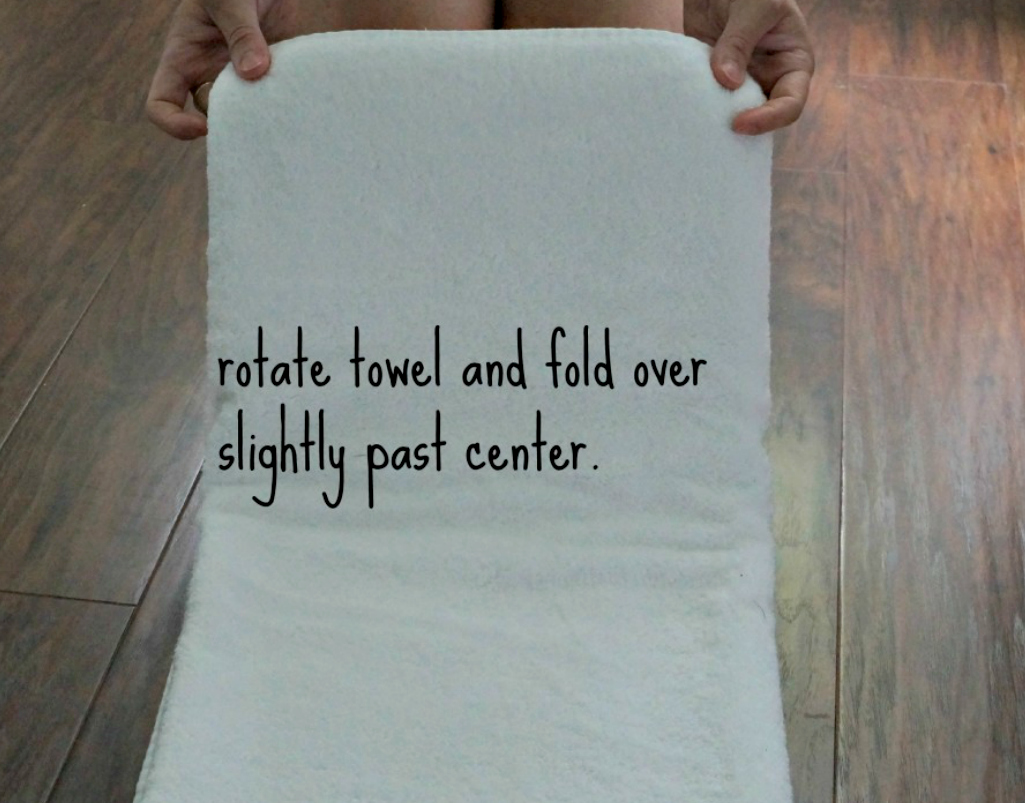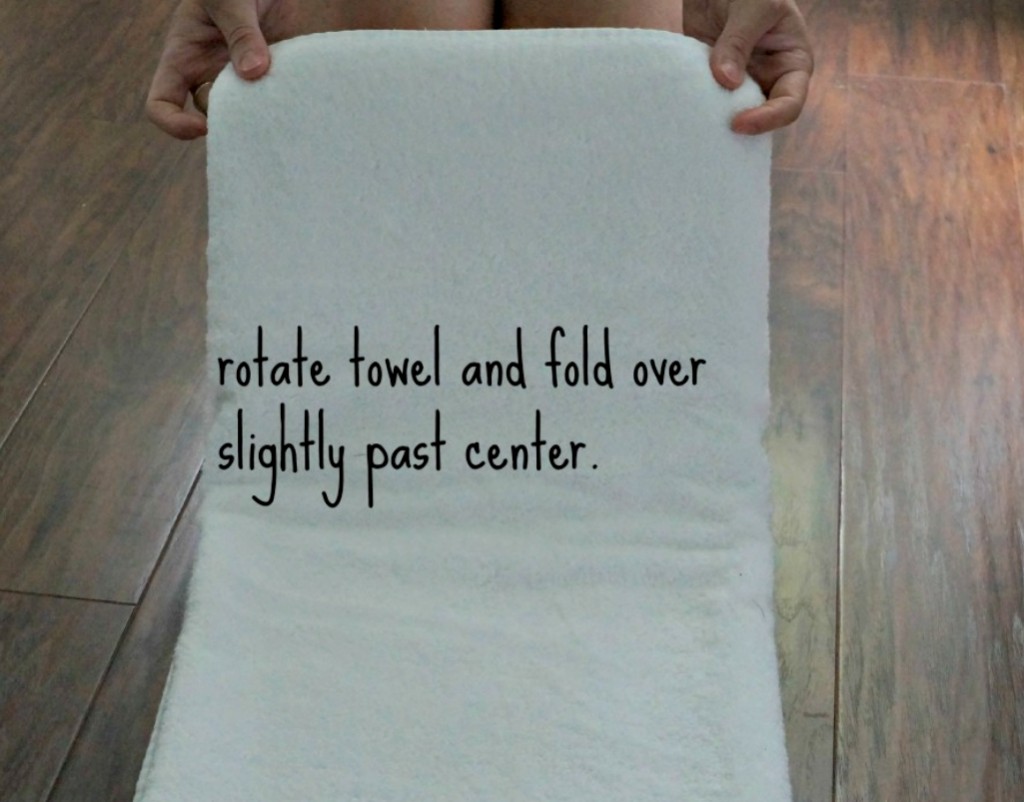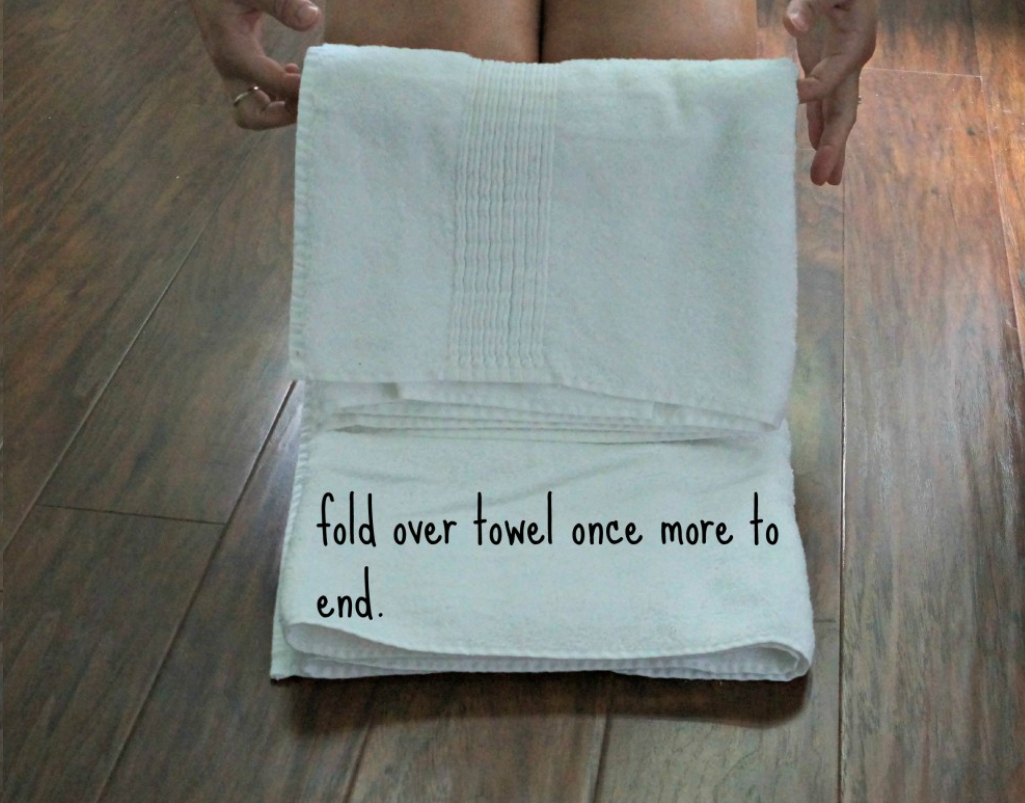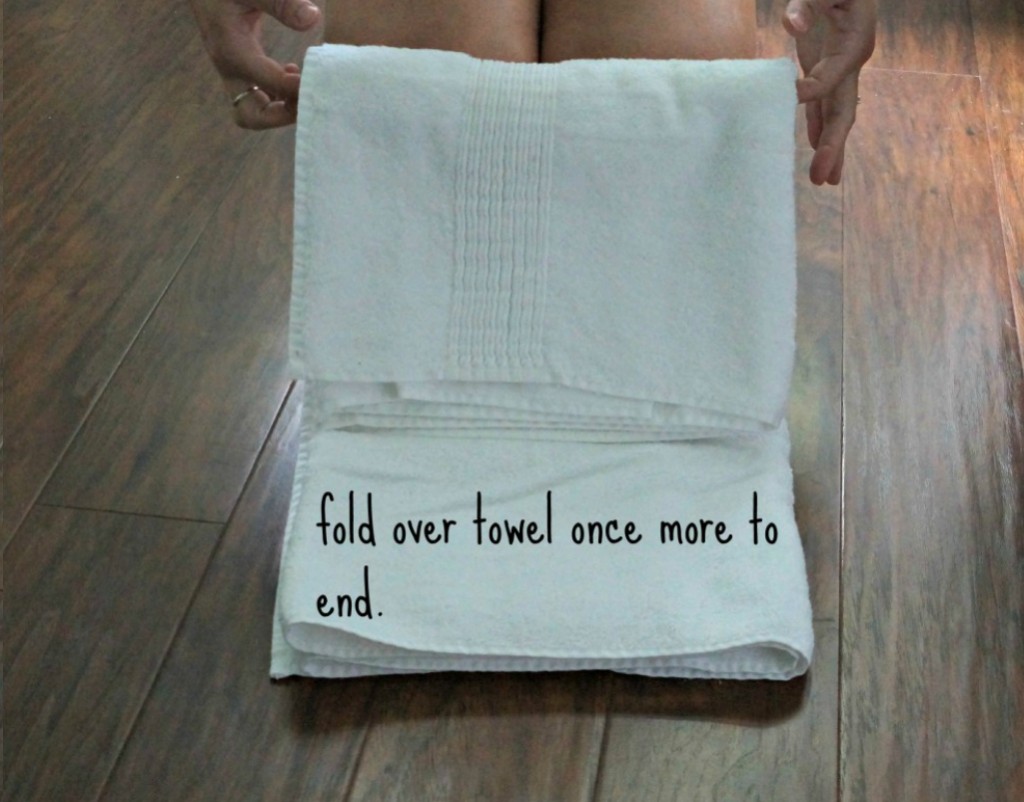 It's that easy!!!!
Since, my linen closet is dark, messy, and unattractive, I thought I would style my towels to show how nice they can look. Once, you get the perfect fold down, displaying towels in your bathroom or on a shelf would add to the decor in a bathroom as well.
Look at each fluffy layer here!
Have you ever tried this method of folding towels?
Deb is a wife and mom of two. She is all about family and enjoying life's little moments. She's a home decor blogger at Seeking Lavender Lane where she shows you ways to do fantastic DIY projects and decorate on a budget.