Cleaning the house is one of my least favorite ways to spend an afternoon.
Not many of us are passionate about completing chores. I don't know ANYONE who wakes up in the morning, happy and ready to go who says, "Man, I just can't WAIT to get out of bed and clean my house today!" Do you?
But we all still love a clean house! 😊
It's also, one of the things we have to do, to become a Proverbs 31 woman. It's very understood that she has a clean home and that her home is well cared for. God put women in charge of the home and we must diligently maintain it. That doesn't mean we have to do it all ourselves, but whether we hire it out, have our kids do portions of it, or do it ourselves, we can all agree that finding time saving hacks are super important in maintaining your home!
These 10 clever house cleaning hacks will make your life so much easier! These can help you get your house spic and span in no time at all! Woop Woop! 👏
10 Clever Cleaning Hacks To Help Get Those Annoying Chores Over And Done With
Ready to say hello to a cleaner house faster? First we must…
1) Say goodbye to water stains
Water stains and stainless steel don't play well together. When I was selling my home, my realtor told me that if the stainless steel in a room is all shiny and pretty, it will MAKE the room "look" sparkly clean, even if it's not really. 😂 It's a trick! (thanks, Tanya!)
If you're trying to make your appliances shine once again, these stains can be impossible to remove. Leave your appliances with fewer stains with this simple mixture!
Combine equal parts of vinegar, lemon juice (to make it smell better), dish soap (I like Dawn), and olive oil to remove stubborn water stains! This homemade mixture uses ingredients you already have at home for a streak-free finish. Be sure to use something super smooth to wipe it. I like to use my E-CLOTH Kitchen Pack I get at Grove Collaborative. It's the blue one on the top, in this picture here: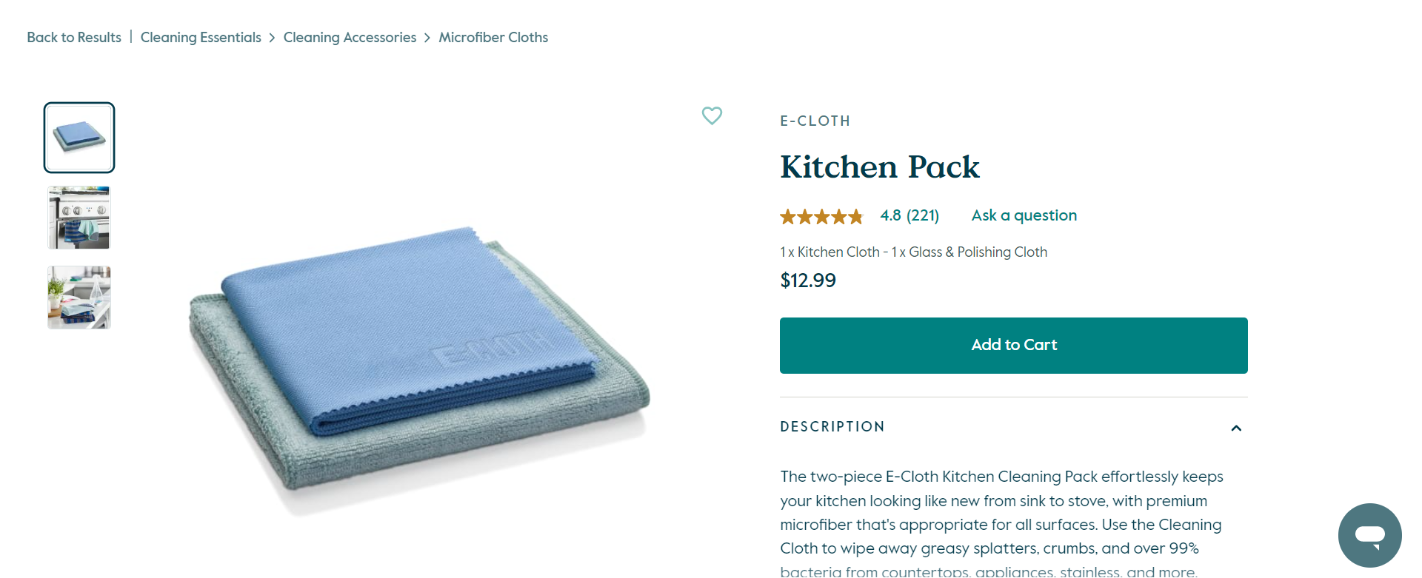 The blue cloth there is for windows and mirrors and I use it a LOT. I have like 5-6 of them all over my house, even one in the car. I use them even to clean my glasses! Because it cleans better than ANYTHING else, like in the history of EVER! 👏💖
2) Clean bottles and containers easier
Whoever created water bottles really didn't think about how you would clean them! Larger bottles or ones with a small opening don't really leave much room for a sponge. If your water bottle had anything besides water in it, you can forget about getting it squeaky clean.
If you're looking for a hack to help you clean your water bottles or any container giving you trouble, try denture cleanser tablets! All you have to do is fill the bottle with water and drop it into a tablet. Rinse out the bottle when you're done, and they're clean and ready to use again. 😮😮😮
3) Use mouthwash to clean your toilet
Toilet bowls are one of the most common culprits of stains. However, using mouth wash, you can easily clean out your toilet bowl without a ton of scrubbing!
Add a cup of mouthwash to the bowl of your toilet and let it sit for about 30 minutes. Scrub it lightly with your toilet bowl brush, and even the most stubborn stains will come out. 💣
4) Use lemon juice to clean a microwave
If it's been a while since you've cleaned the fridge, lemon is your best friend! Microwave a bowl of lemon juice and water for under a minute, and all the build-up will scrub right off!
You can also use lemon directly on it instead by cutting half a lemon and applying it to your microwave. This will also help remove any odors. BA-BAM! Clean!!! Next!
5) Get rid of washing machine odors with vinegar
We don't think of washing machines as being dirty, but this can be one of the dirtiest spots because it often gets left unwashed! Washing machines hold on to odors, and those can pass on to your clothes if you don't fix them!
If you have a front loading washer, be sure to always leave the door open after each wash (thank you random appliance repair man for that tip.) 🥰
To clean it, instead of buying those EXPENSIVE cleaning tabs, simply add four cups of distilled white vinegar to your washing machine and have it run on the longest wash cycle. You can also use it in your load of laundry if you're washing things like gym clothes or clothes with a strong odor.
Another good one for strong odors (think: men's dirty socks 🤨 or your son who still wets the bed), use Borax and doTerra's OnGuard concentrate. 🤯
When my son was wetting the bed, I tried EVERYTHING to get out that smell and couldn't. Finally, I found a combination that worked, EVERY TIME! I use about half a cup of the Borax power and put it right inside the tub (not soap dispenser) of my front loading washing machine. Then, I add in a good squirt (maybe a couple TBSP's amount) of the OnGuard concentrate in the soap dispenser.
You can get Borax at Grove Collaborative too and the doTerra OnGuard Concentrate you can get here.
6) Use olive oil to clean your makeup brushes
Makeup brushes don't just get dirty from the makeup. The oils in your skin can also cause breakouts and make your brushes dirty after a few uses. To help get them clean and disinfected again, use olive oil when you clean them!
It will make your brushes brand new, and they will be clean and free of makeup! Olive oil works as a great makeup remover on its own, so it's only natural it would work well on your brushes too.
7) Use ice cubes to remove furniture marks
Moving out and need to get the furniture imprints off of your carpet so you're not charged an exorbitant fee for nothing?!?! One landlord charged me $200 for this a long time ago, before I knew this trick. Ugh!
Line the furniture marks on your floor with ice cubes, and let them do the rest! The water gets absorbed into the fibers of your carpet as the ice melts, and the carpet will look just like new again.
If you need to fluff it after that, simply fluff with your hand going in the opposite direction and you're good to go!
8) Use dryer sheets to clean the blinds
Dryer sheets can do everything from clean marks off the wall and even prevent dirt on your baseboards. My favorite way to use them is to clean the blinds! Dryer sheets do a great job of attracting dust and holding onto it without it falling everywhere.
To clean your blinds, just wipe the blind with a sheet. You'll have a great scent on your blinds, and you don't have to worry about the dust build-up b/c it also acts as a repellant. 🤯
9) Remove dust with a lint roller
If you are looking for a way to clean fabric or items such as lampshades, curtains, and wall hangings, you can't always put them in the wash. A great way to remove pet hair or dust is by using a lint roller. You just roll the lint roller over the item, and it will look brand new again.
10) Remove pet hair faster
Removing pet hair from your furniture can be a tiresome task. Make it just a tiny bit easier with this easy hack!
Get a rubber glove and wet it just a bit. You don't want to soak your furniture, so don't overdo it here.
Using the glove, wipe down your furniture. The pet hair will stick to the glove and come up! This is an easy way to get up pet hair when you have furniture that is difficult to clean. You can also use this on most carpets too. 🥰
More Tips for Making Chores Less Painful
Here are even more tips to help make chores less painful:
Add fresh flowers to your home
These can help deodorize your home and hide dusty counters. Not able to use fresh flowers, buy faux flowers. If you want the most prettiest and realistic flowers available, I did a test for you!!! I purchased flowers and plants from all of the following companies:
Pottery Barn
Z Gallerie
Restoration Hardware
Ashley Furniture
Michaels
Horchow
Diane James
RC Willey
Balsam Hill
Bassett Furniture
Wayfair
The Million Roses (which technically isn't fair b/c those ARE real flowers and last for years!)
Afloral
Here were the results…
Top 3 most realistic fake flowers/plants:
Diane James – hands down, THE best, most realistic in the world (think: $300-$450 for one)
Horchow – super awesome, but be prepared to pay a small fortune. The one I bought was $800 (lucky for me, I got it on MAJOR sale! I think it was like 85% off or something like that.)
Z Gallerie – this is my go to. They are not AS good as the top 2, but if you don't want to pay your kids college fund for fake flowers 😂 and still go with superior high quality, go with Z Gallerie. I have tons of their faux flowers and plants in and outside of my home. This is my go to for furniture and decor as well. It's my style (white, high gloss, modern). Love their products.
Top 3 LEAST realistic fake flowers/plants:
Wayfair – I hate this company's quality and never order from them. Everything I order from them breaks and is made poorly. It LOOKS GOOD, but is bad quality. Their flowers (I bought several different kinds) were the worst of all unfortunately.
Pottery Barn – oddly enough, considering how I ADORE Pottery Barn, their flowers are not realistic and a waste of your money. I purchased some and there was glue all over them and they were terrible. I paid like $40-ish for them too and ended up throwing them away. With that said, Pottery Barn Christmas trees are really nice, just not their flowers. I have their 4 foot Christmas trees and do love them. I love all PB's OTHER products, it's just their flowers that stink.
Ashley Furniture – they look okay from far away, but up close, it's shotty work
Forgot to take your clothes out of the dryer?
If you don't have steam on your dryer (I do, but it doesn't work good at all), add a wet washcloth. It will create steam and get rid of wrinkles in just a few minutes.
Catch all baskets are a lifesaver!
Carry around a laundry basket while you're cleaning. If it goes into another room, add it to the basket and put it away when you're done cleaning.
The average person spends 40 minutes cleaning every single day. This includes things like washing the dishes after dinner to making the bed. However, cleaning doesn't have to be nearly as painful. These easy tricks can help you cut down on your chore time and still give your home that sparkle that only a clean house has.