Did you know that our sense of smell is our sense that is the most tied to our memories?!
That's probably why so many scents remind us of Christmas!
I know I have my favorite Christmas scents- pine trees, gingerbread, peppermint (candy canes!), cinnamon…the list goes on and on!
This year, to get myself in the holiday mood, I'm diffusing a bunch of different homemade holiday DIY diffuser essential oil blends.
Holiday Diffuser Essential Oil Blends
Seriously! These aromatherapy holiday diffuser essential oil blends smell SOOOO good!
You can download this list to get the essential oils combinations recipes printed right away!
You'll get fresh diffuser blends like:
Christmas Tree
Holiday Stress Reliever (for relaxation)
Festive Holiday Party
Warm By the Fire
Christmas Tree Lot (my personal favorite!!)
Gingerbread House
Wiseman's Gift
Candy Cane
Best of all, it's FREE, just for you 🙂
To access the free printable list, simply click below to open the PDF and print!
I like to print the printables on card stock (this is the exact pack I buy; it's super cost-effective, and well made).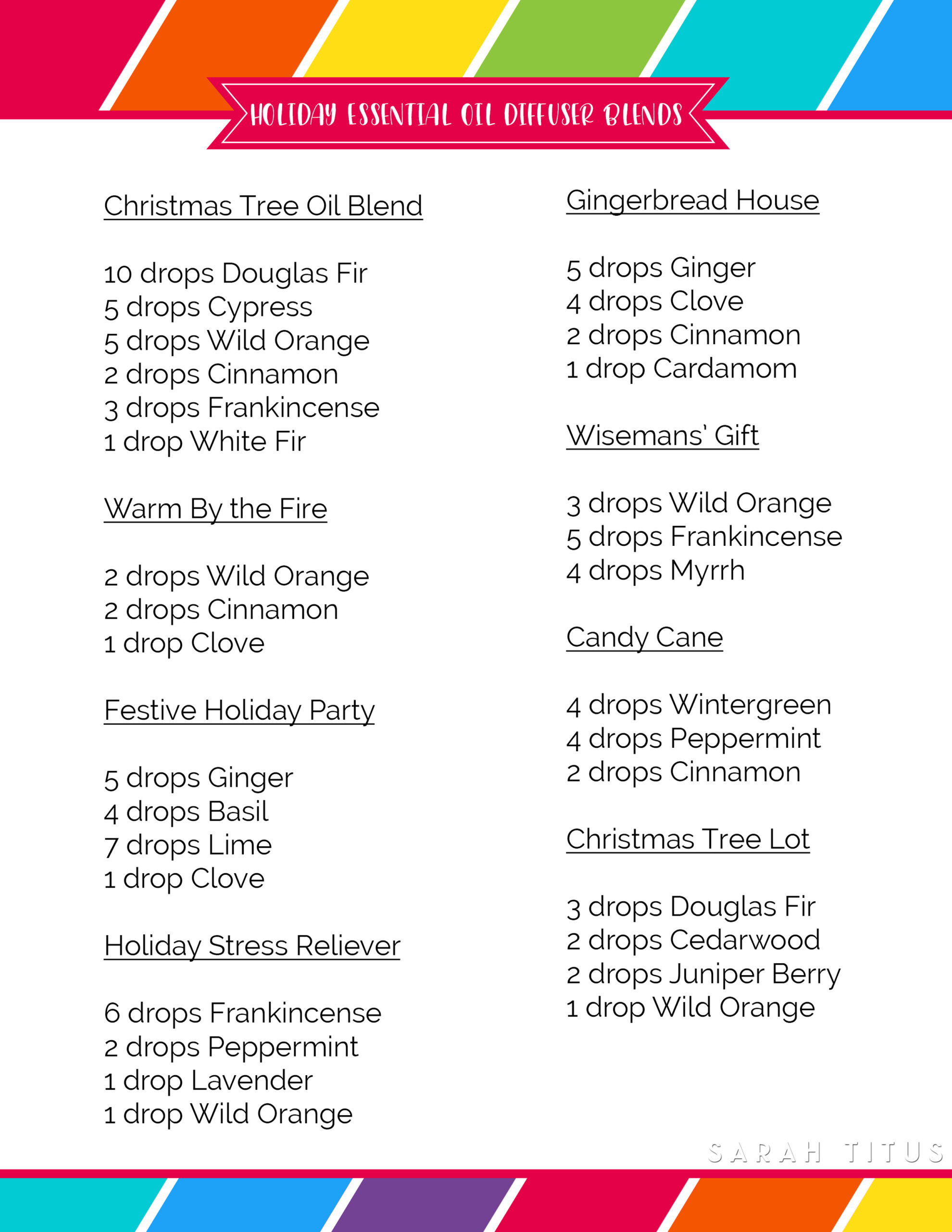 Download the Christmas Diffuser Essential Oil Blends free printable template here.
Love all things Christmas? Then you will NOT want to miss your chance to get the new 80+ page Christmas Binder. It'll make you entire holiday season super organized and easy. Take the stress out of Christmas now!