How true is that: The Heart Wants What It Wants…
It doesn't matter where you are, who you are with, and all the circumstances of what you are going through, our hearts are always pointing to one direction!
This black and white "The Heart Wants What It Wants" Free Printable quote is so beautifully designed and it will look great in any part of your home (bathroom, kitchen, bedroom etc) or you can have some fun and color it in! I created it for myself as a reminder that it's okay to want certain things. They are not bad or wrong. It's just what I want and I SHOULD go after my dreams. We all should!
The Heart Wants What It Wants Free Printable
As you know I am obsessed with printables and I spend a lot of time thinking and creating cool designs because I just love it, it sets me free. I feel relaxed and it's one of my favorite hobbies in the world!
You could say my heart wants printables. lol! It's TRUE though. 🙂
What is it that your heart wants and what are you doing to get it?
Is it love?
Is it a dream?
Do you have to take some risks to get it?
What are you waiting for, go for it! Let this free downloadable wall art print remind you to go after the things you want in life.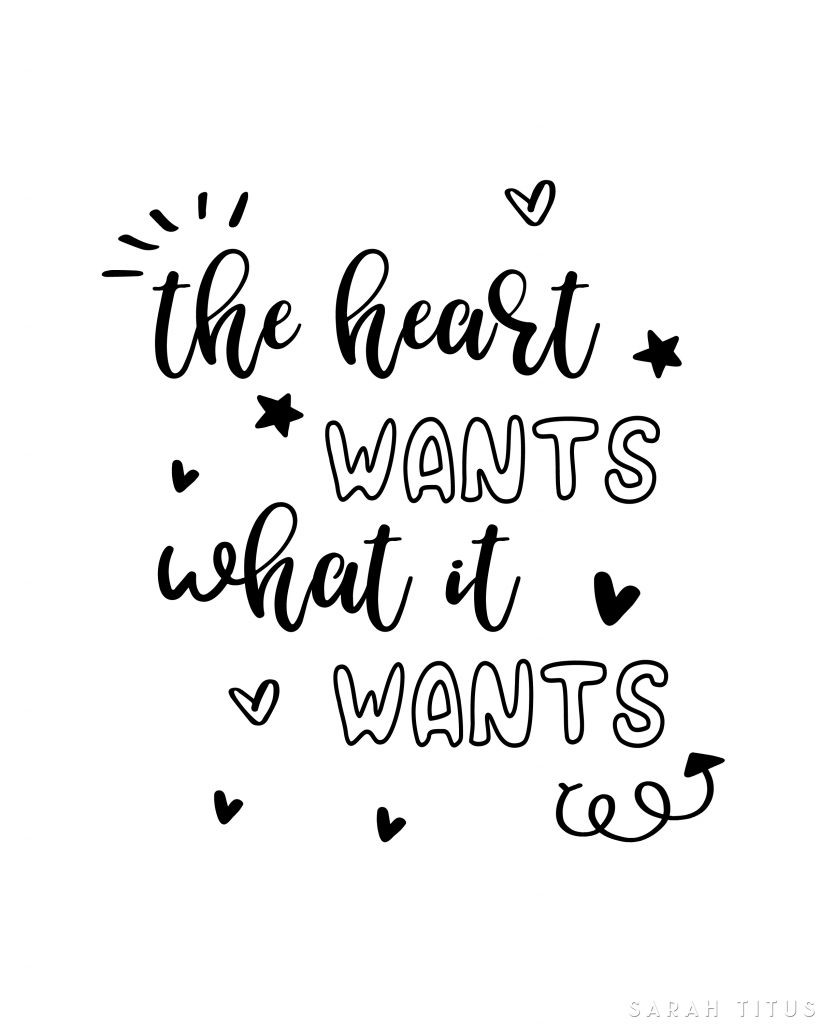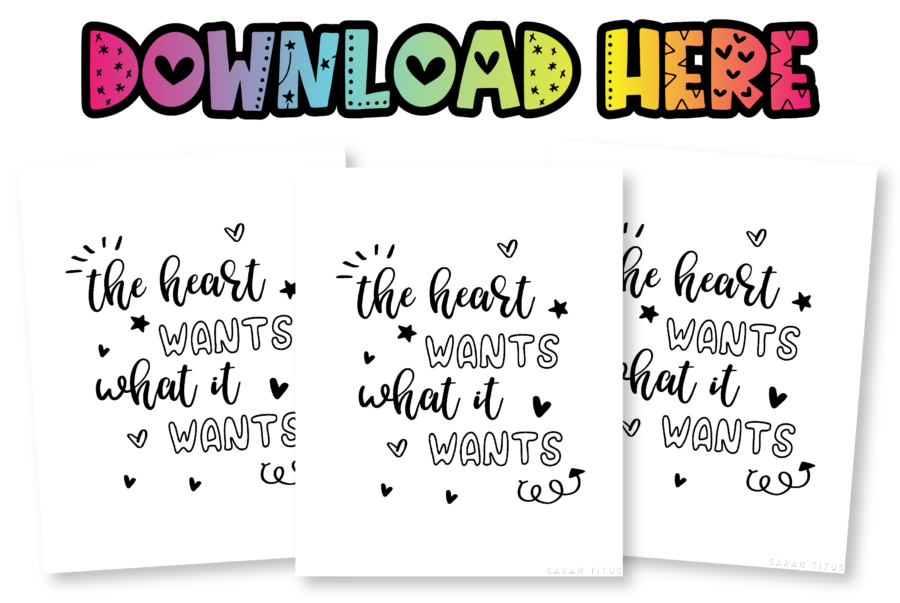 Download The Heart Wants What It Wants Free Printable Wall Art PDF Template here.
If you want the rest of this set (there are 10 total), you can grab them here, if you love Valentine's Day as much as I do, you won't want to miss your chance to get the new 85+ page Valentine Binder.