One of my friends recently said, "I have a wonderful family and awesome friends. But even with all that wonderfulness and awesomeness I sometimes feel alone. I feel as if no one really "gets me" or understands some of the struggles I'm going through. And it's a lonely feeling."
I get it! You can live with people and still feel lonely.
It's hard to try to make someone understand what you're feeling and going through especially if they haven't walked that road.
She goes on to say, "Now don't get me wrong, I'm very blessed by the people in my life. But there are times that I feel like…no one really knows me."
Isn't it so amazing that even if we feel all alone in our lives, God is there with us! HE knows us better than anyone else ever will.
Psalm 147:4 tells us that, "He counts the number of the stars; He calls them all by name."
The stars are infinite…they go on and on and on and ON! To us, they are innumerable, too many to count.
But to God nothing is too much. Nothing.
So if He knows the stars so well that He counts them and calls them by name, how much more does He invest in US!!
He knows us.
And He's always there for us.
He Counts the Stars Christian Wallpapers
That's why I created this beautiful wallpaper for your devices and social media. I wanted to remind you that no matter how crazy your life gets or how much help you need, God always knows. He knows every single detail of your life.
Every. Single. One.
And He's always known us that way.
Psalm 139:1-4 tells us that "You have searched me, Lord, and you know me. You know when I sit and when I rise; you perceive my thoughts from afar.
You discern my going out and my lying down; you are familiar with all my ways. Before a word is on my tongue you, Lord, know it completely."
He knows our ways, our thoughts, and our words before we even say them (I don't know about you but I pray for Him to help me STOP before I say some of those words! For me to guard my tongue. Not throwing pearls to swine (Matthew 7:6) and being slow to speak (James 1:19) so that what I say is said in wisdom (Proverbs 29:11))
He KNOWS us inside and out…and He LOVES us!
If He cares enough to count the stars and call them by name, just imagine what He will do for you. I'm awed and amazed by that truth.
Download these wallpapers today and every time you look at a device, remember how well He knows you and how much He loves you!
He Counts the Stars and Calls Them All By Name – Psalm 147:4
Need help saving them to your device? Click here for the full tutorial.
Phone (1849 x 3798 px):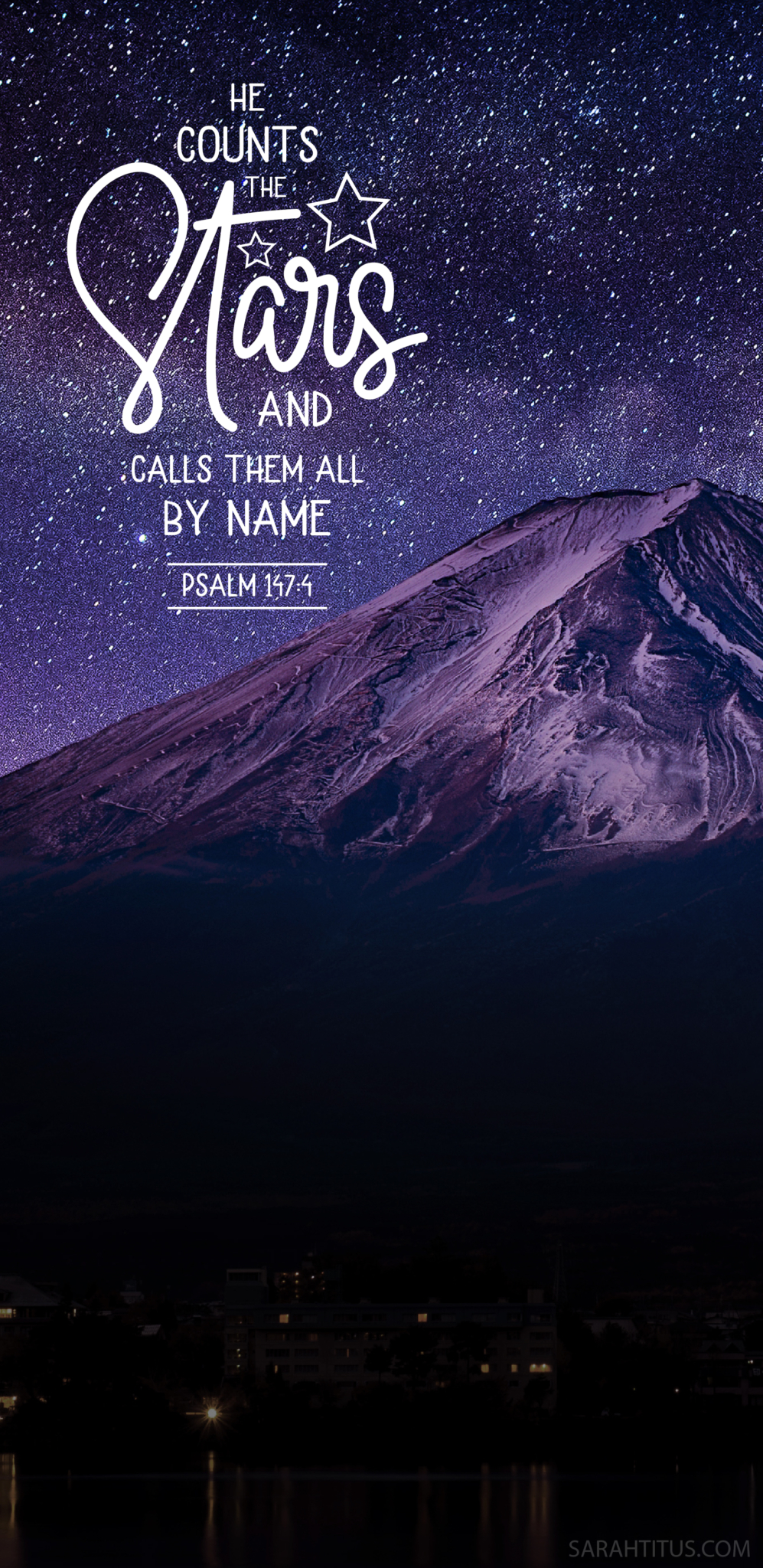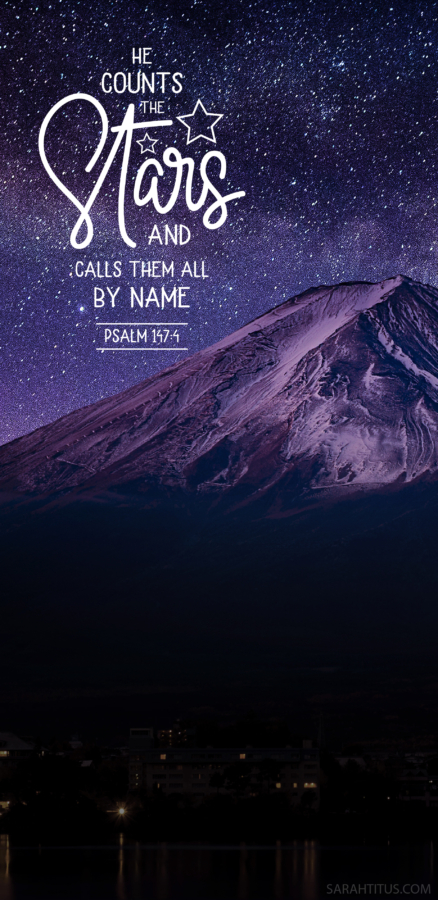 Laptop (2550 x 2048 px):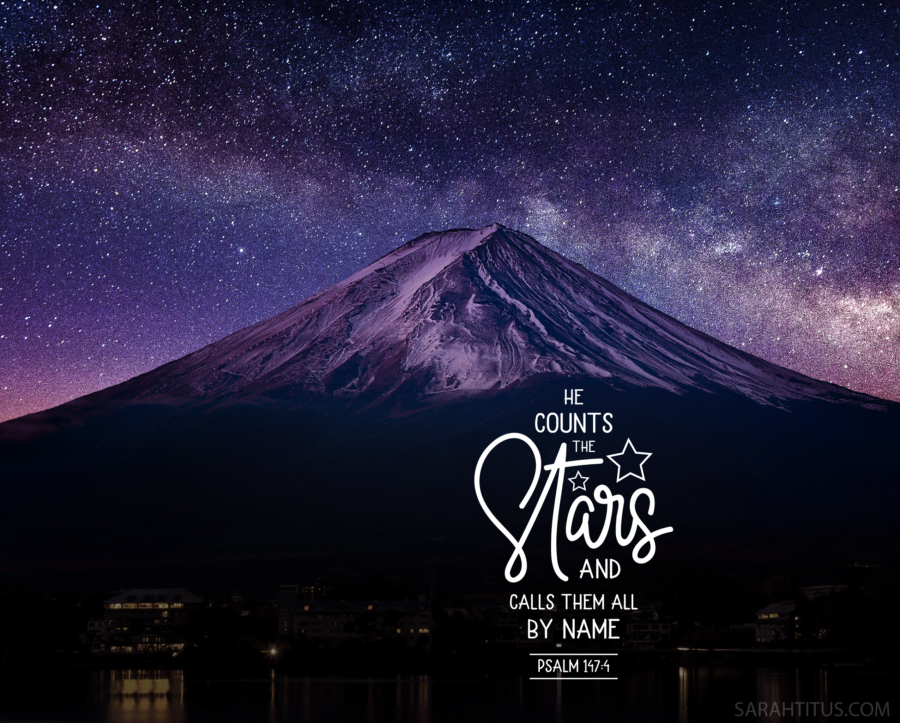 iPad (2550 x 3382 px):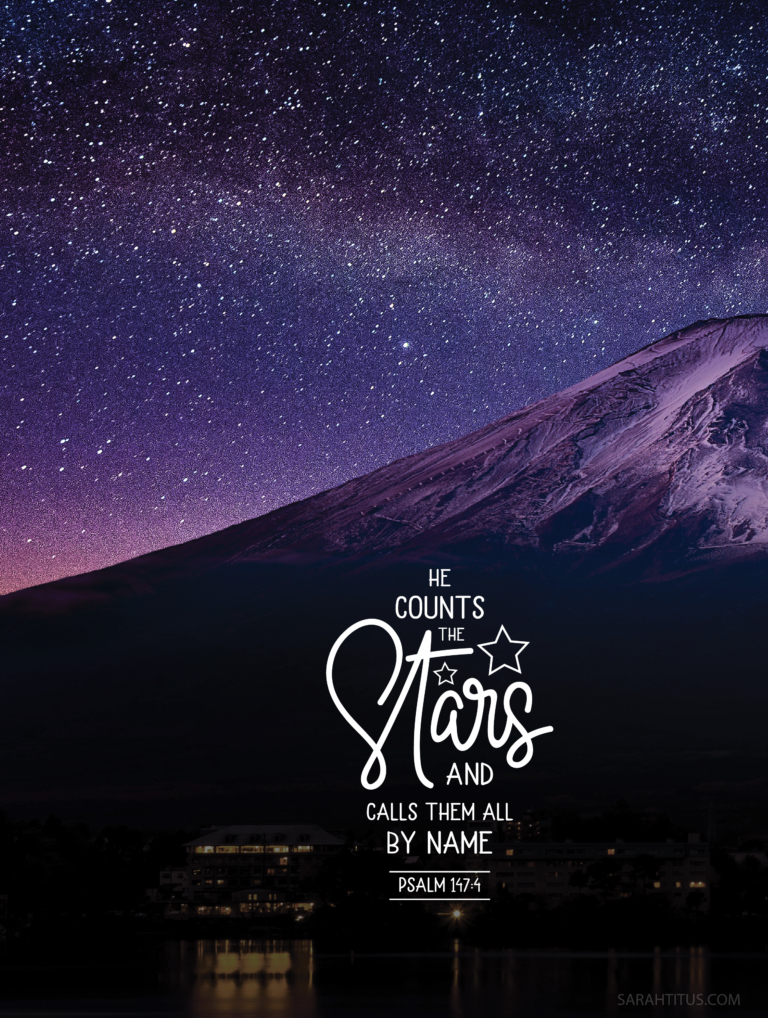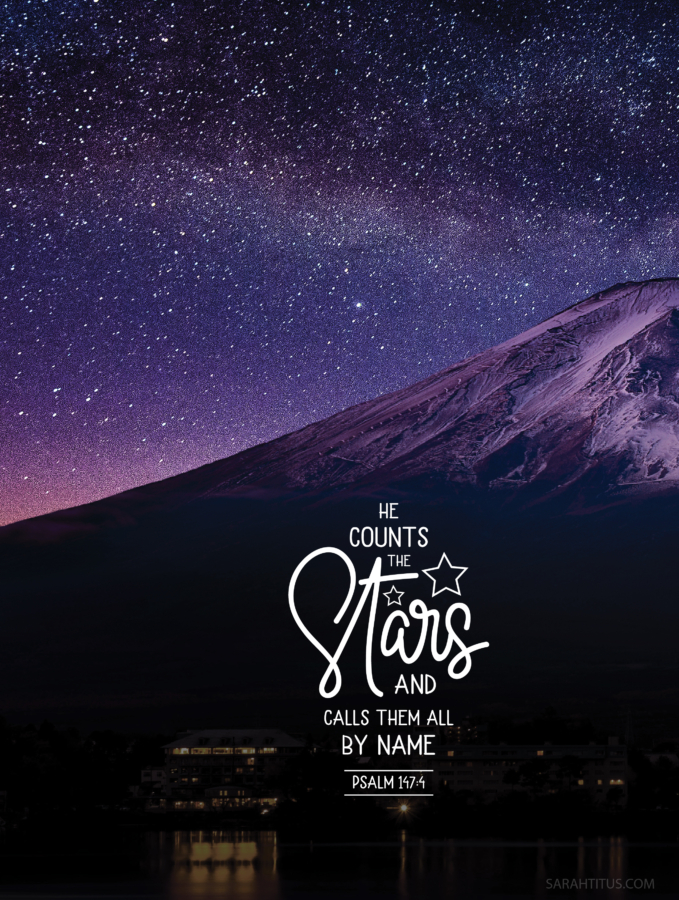 Instagram (2550 x 2550 px):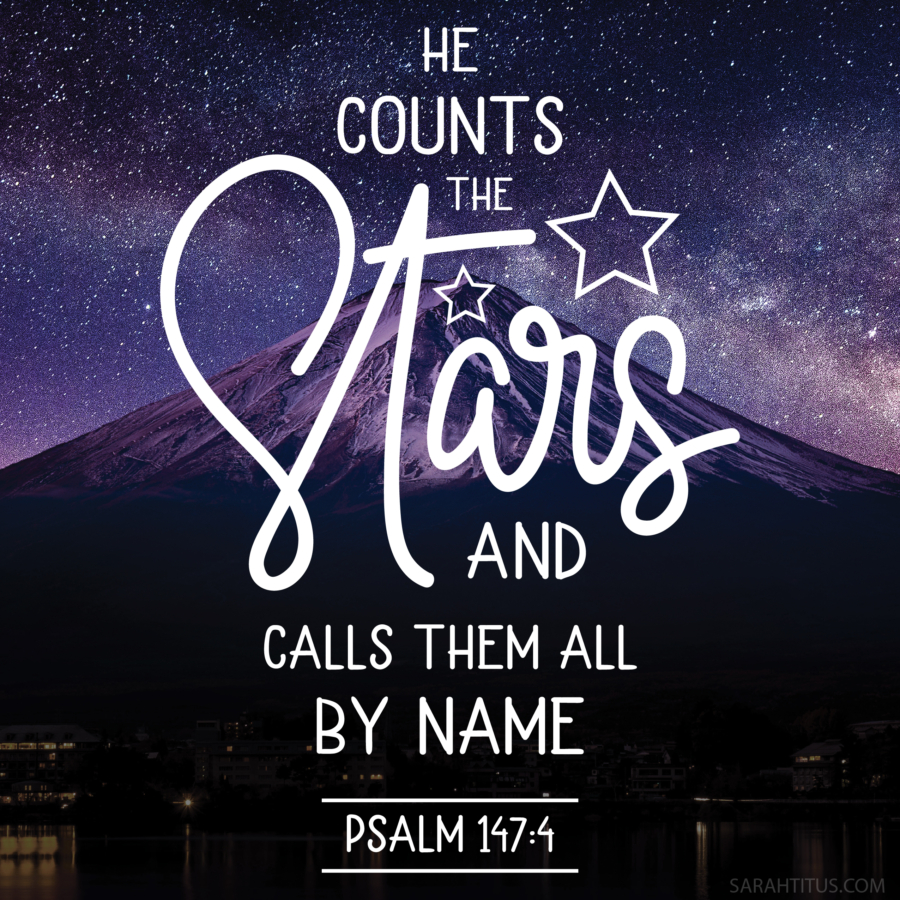 Desktop Computer (2550 x 1435 px):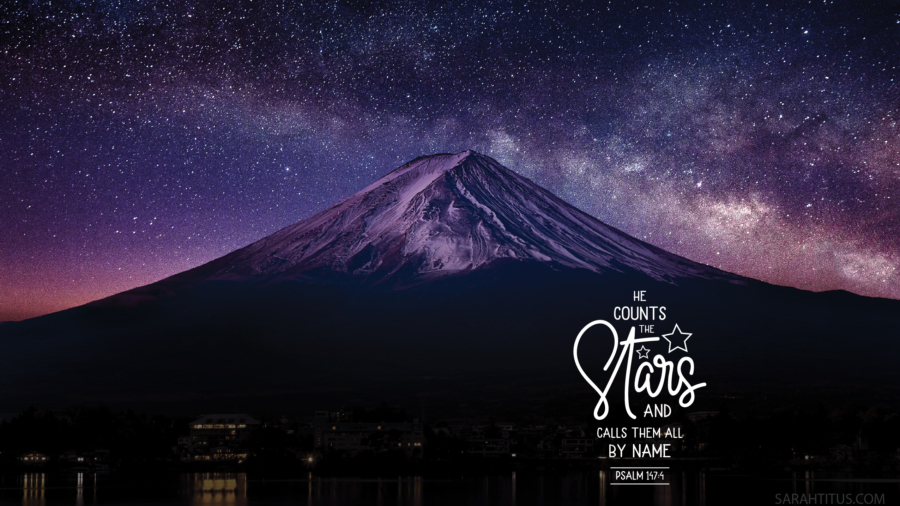 Facebook Cover (2550 x 948 px):

Pinterest Cover (2702 x 1548 px):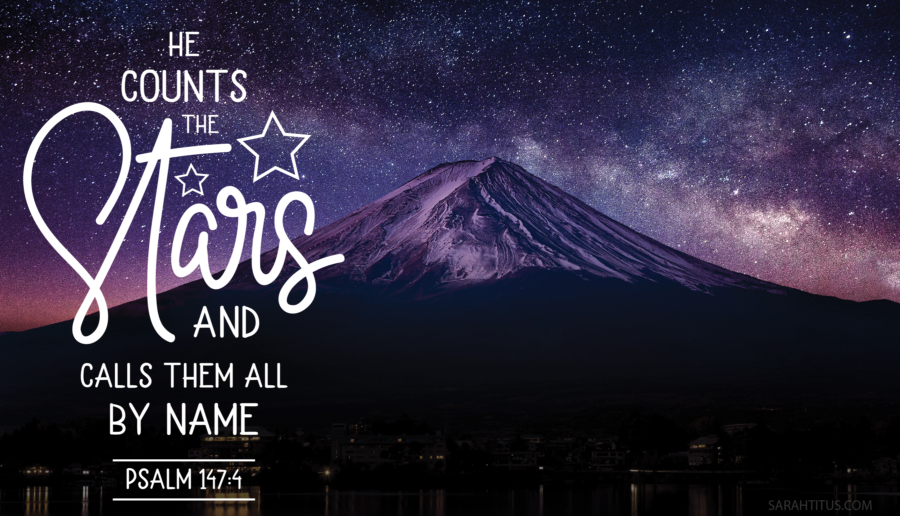 Enjoy!!! 💕🎁