Do you love to read?
Reading is one of my favorite things to do. I just LOVE learning new things! It's an obsession really.
I like to save really cool bookmarks. But the problem is, that often times you need somewhere to write down a couple important notes as you're reading. You don't have a spare sheet of paper handy, the bookmark is all you have.
If I'm reading my Bible or a book or something, I certainly don't want to write in the Bible or book itself (personal preference). I like to have my notes separate where I don't have to turn a bunch of pages in order to find those important notes.
I discovered bookmarks could be handy to write down ideas, notes, thoughts, and more. But if my notes are on the back of the bookmarks, I couldn't see them quickly and know they are there. They'd get missed easily.
So, I decided to change all that and create these beautiful free printable romantic coloring bookmarks.
When you're stuck at the doctor's office or waiting to pick up your kids from school, you can write on the bookmarks, color them in, and so on.
Free Printable Romantic Coloring Bookmarks for Adults & Kids
You know I've been working on designing coloring sheets because I'm quite literally obsessed with coloring. 🙂 I wanted to combine my love of bookmarks and my coloring sheet designs to create some really cool free printable bookmarks to color to share with you for Happy Valentine's Day!
These bookmarks have a section at the top where to color in, and space for notes about the book you're reading. These are perfect for you to color your own bookmarks and give to your kids or your husband as Valentine's Day gifts. You could even find their favorite book (new or used – I LOVE used bookstores) and stick in the book for an even more special gift.
But I created these bookmarks to not ONLY be used for Valentine's Day, but all through out the year! I'm a super romantic person, so I just love to see that kind of stuff all year round. 🙂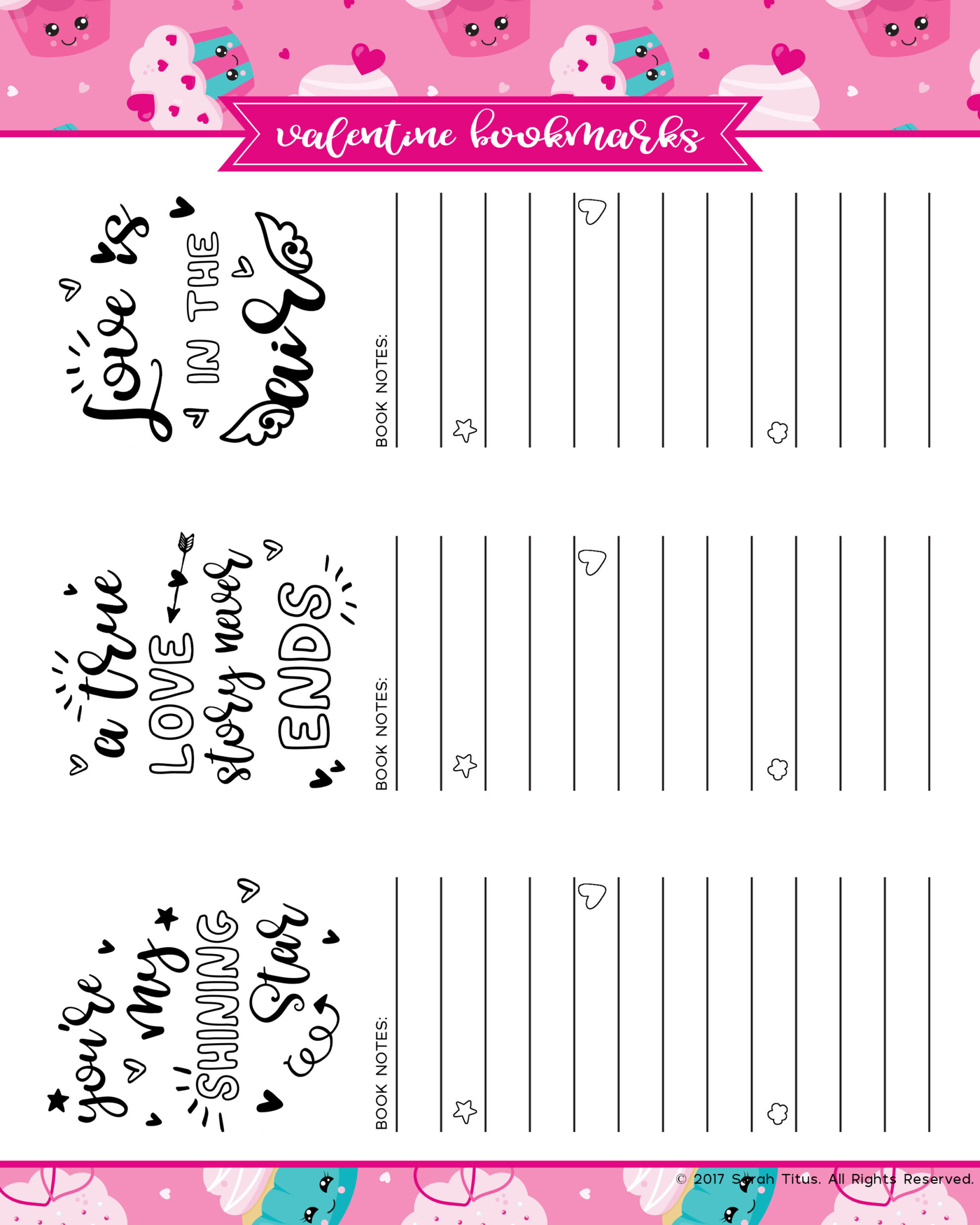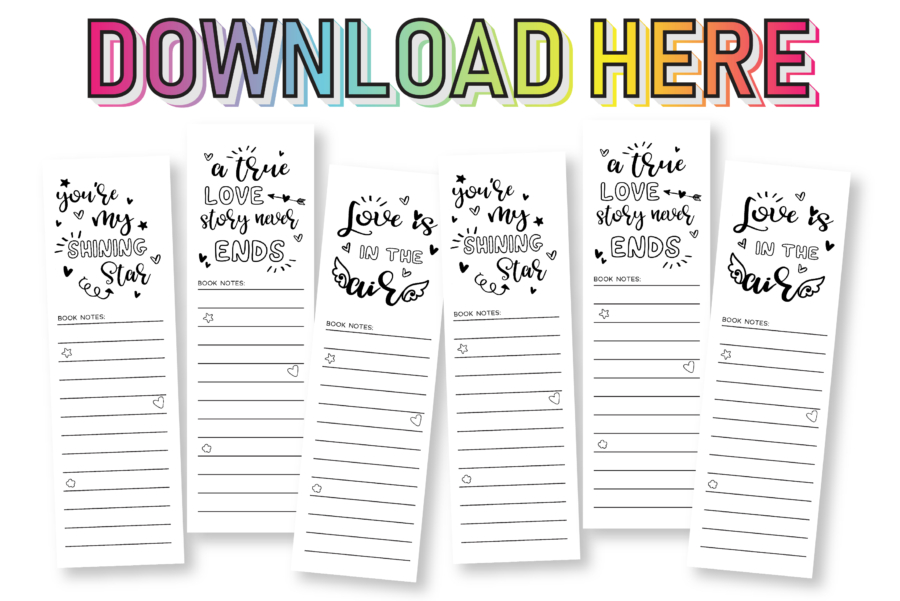 Download the free printable romantic coloring bookmarks PDF Templates here.
Love all things Valentine's Day? Then you will NOT want to miss your chance to get the new 85+ page Valentine Binder.