Christmas is almost here. YAY!!! 🙂
Isn't the holiday season so much fun?! I love that we get to remember our Savior's birth and enjoy being with family and friends at the Xmas party.
There is something that always comes with Christmas and the rest of the holidays, though. Can you guess what is it?….Busyness. Ahggg, it seems that things get piled up and it's so hard to get in the Christmas Spirit sometimes. We are just rushing around.
This year, I decided to stop and think on ways I can just enjoy this time with my kids more.
I came up with these free printable holiday games that you will love.
Believe me, you and your kids will love them and enjoy the extra time you can spend with each other, just chillin' and playing these activities on paper!
Free Printable Holiday Games That You Will Love
Games included:
Holiday Memory Game
Holiday Puzzle
Snowman Maze
I like to print the printables on card stock (this is the exact pack I buy; it's super cost-effective, and well made).
Holiday Memory Game
Practice concentration and focus with this adorable Holiday Memory Game.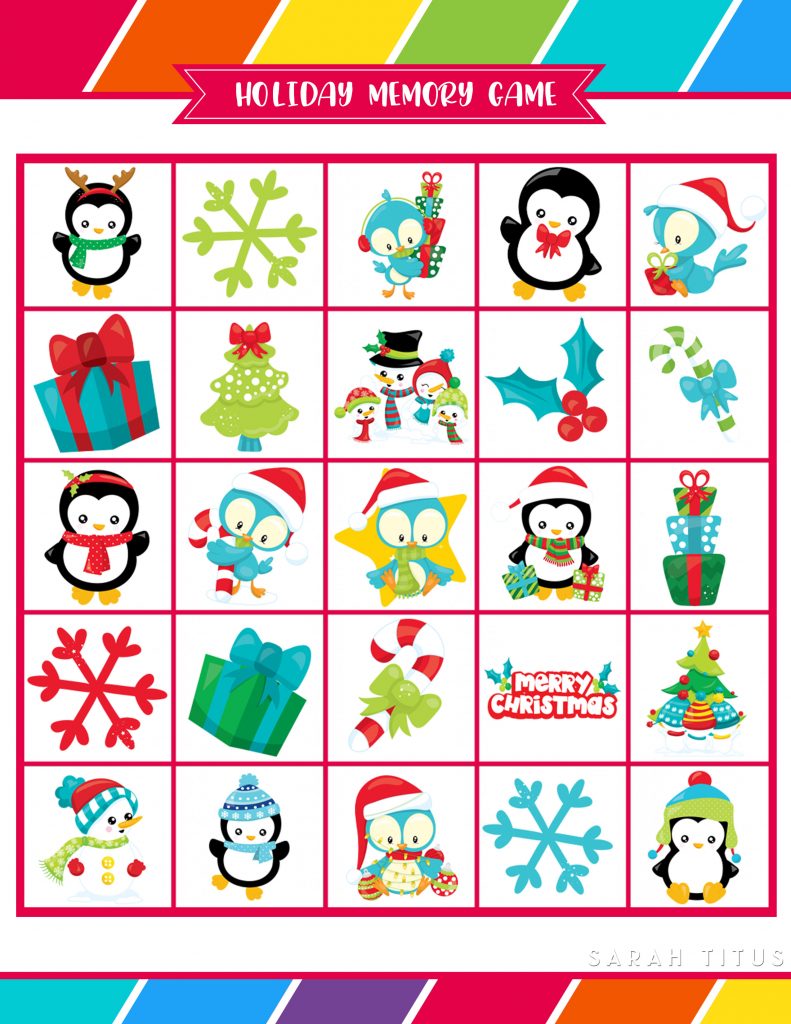 Holiday Puzzle
Find all holiday words on this puzzle. Great way to stimulate your kids' brain! My son and I like to see who can find the words fastest! 🙂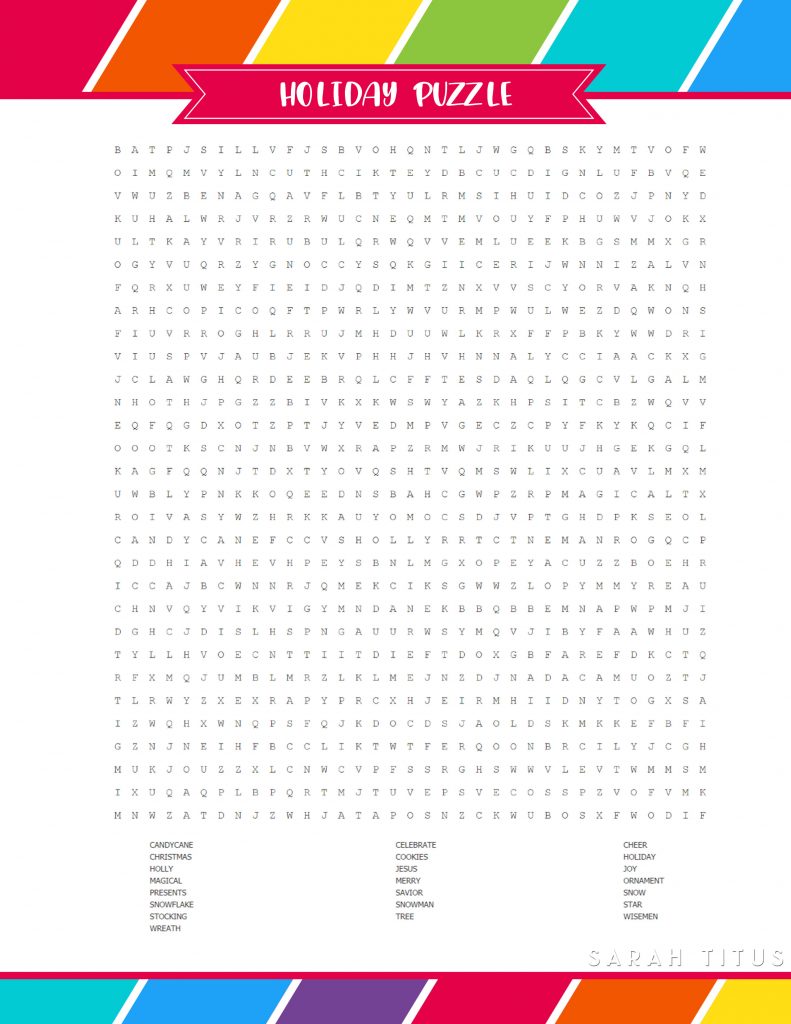 Snowman Maze
Help the Snowman to get home. Your kids will LOVE this!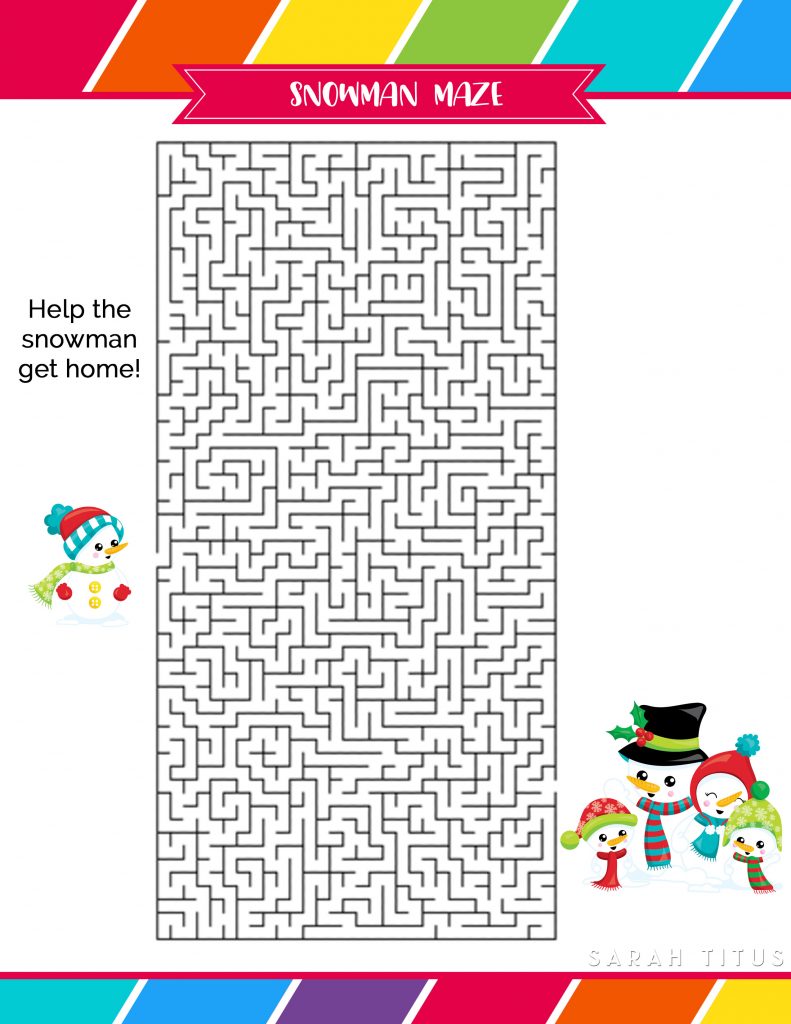 Grab the free Christmas games to download below:
Download the Holiday Memory Game free printable pdf template here.
Download the Holiday Puzzle free printable here.
Download the Snowman Maze free printable here.
Love all things Christmas? Then you will NOT want to miss your chance to get the new 80+ page Christmas Binder. It'll make you entire holiday season super organized and easy. Take the stress out of Christmas now!