I LOVE EASTER!
Not just for the obvious reason – what it represents – the resurrection of Jesus.
Easter represents Spring. Easter represents the start of a beautiful new season.
It represents LIFE. Warm weather, beautiful flowers (and you KNOW how much I love FLOWERS!) 😉
When Easter is approaching, I get the urge to spruce up my house, work outside, organize my garage. Hang things up that make me smile and remind me Spring is HERE!
That's why I created these printable Easter signs. I love having wall art that I can use in many ways.
You can frame the signs and hang them all around your house. You can use them as greeting cards for Easter.
You can print them off to let kids color them before an Easter egg hunt, or cover them in clear contact paper and color on them with dry erase markers, and use them for place mats at your table.
You can use them as patterns to stitch on your pillows.
No matter what you do with them, I think you'll enjoy these free printable Easter signs in tons of ways!
Free Printable Easter Signs
These Free Printable Easter Signs are so beautifully designed; not only they will look amazing as decorations on the walls of your home, but they will also serve as an inexpensive, yet beautiful, Easter present! Just frame and gift!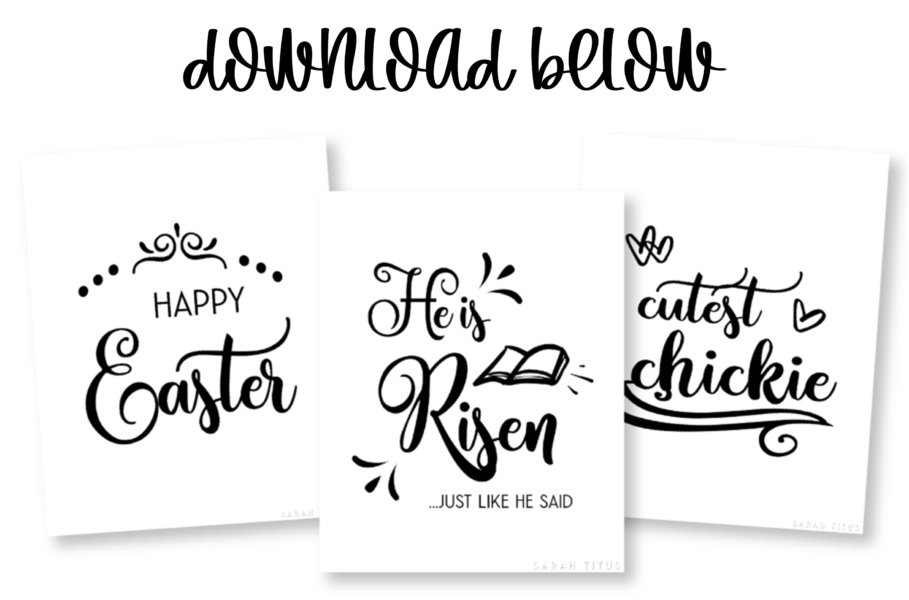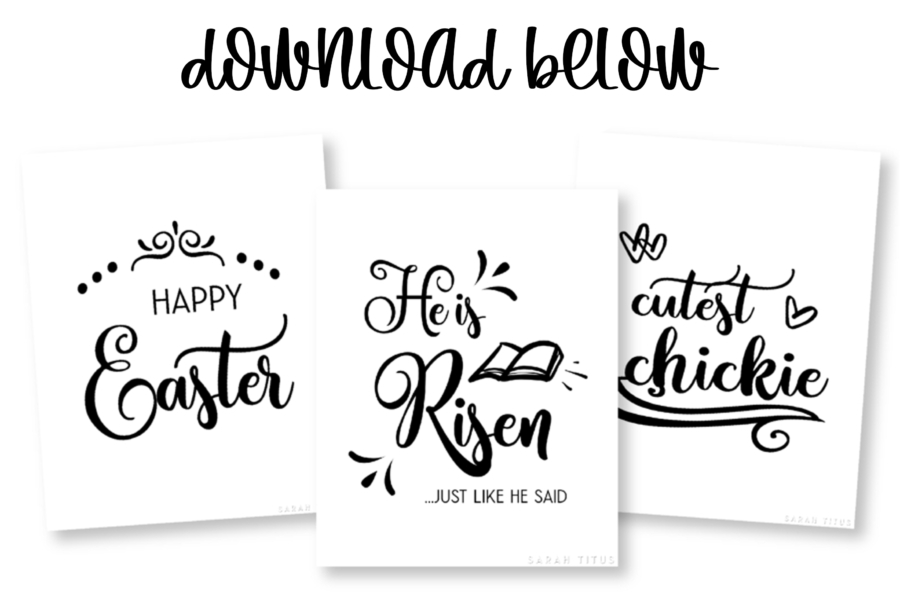 Download the Free Printable Easter Signs Templates Below:
Love all things Easter? Then you will NOT want to miss your chance to get the new 100+ page Easter Binder. It'll make you entire holiday season super organized and easy. Take the stress out of your Easter plans now, plus it includes tons of gift ideas and other things to make your holiday super easy and fun!