One of my favorite activities to do with my kids is to play games. In fact, I would rather play games or color with them than watch TV.
When I homeschooled my kids, I used games to help teach them their alphabet, their numbers, and other basic information.
Playing a game together is great family time. But I don't want to go out and buy a bunch of games, so I make my own to print for us to do together.
When I was thinking about Easter, I decided I wanted to give you something you could use for a perfect family time for Easter – free printable Easter games ideas your family will love!
There's a memory game you can use to see who has the best recall in the family.
You can use the word search as a contest and see who can find all the words in the list first.
You can even print off sheets for before Easter dinner and let everyone take a turn to find the words!
Of course, the maze is fun too!
Free Printable Easter Games and Puzzles Your Family Will Love
My son likes the memory game the best because he gets to practice his scissors skills. You would not believe how much the boy likes to cut with scissors. I am ALWAYS finding little pieces of cut up papers in his room in massive amounts!
You'll get 3 cool games total:
Easter Maze
Easter Memory Game
Easter Puzzle
Easter Memory Game
Practice concentration and focus with this adorable Easter Memory Game.
How to play:
Mix up the cards.
Lay them in rows, face down.
Turn over any two cards.
If the two cards match, keep them.
If they don't match, turn them back over.
Remember what was on each card and where it was.
Watch and remember during the other player's turn. They can turn over any two cards they want and follow the same steps.
The game is over when all the cards have been matched.
The player with the most matches wins.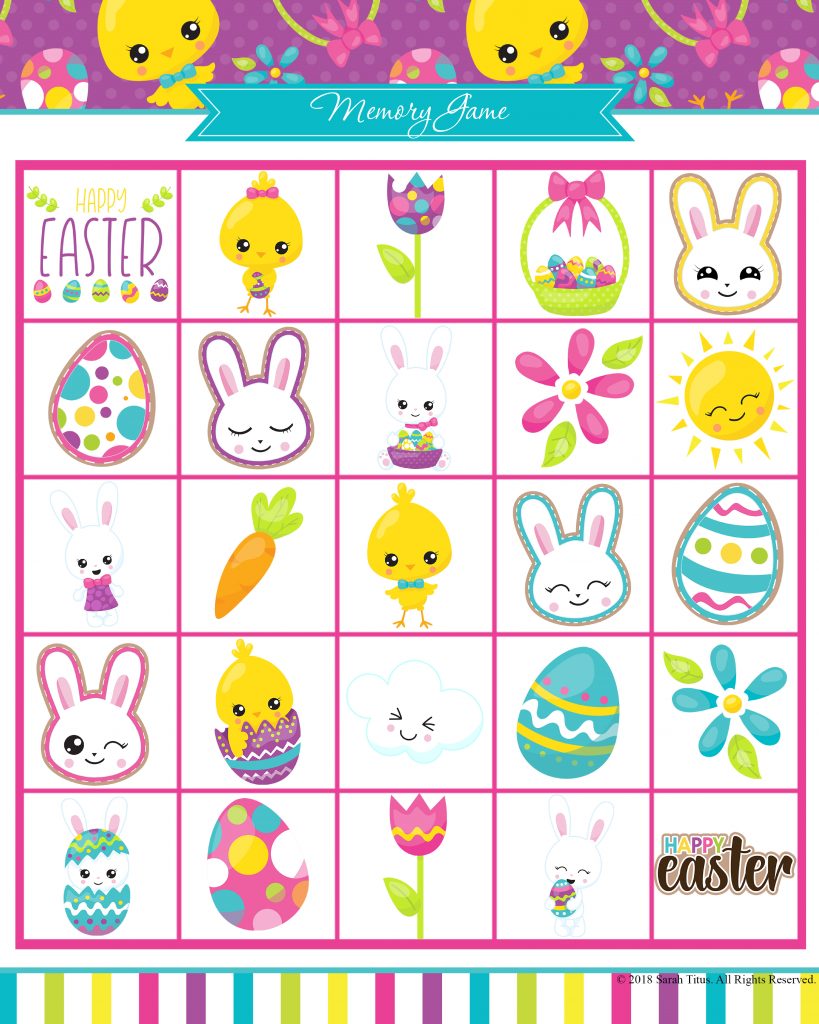 Easter Word Game Puzzle
Find all the Easter words on this puzzle. This activity is a great way to stimulate your kids' brain! My son and I like to see who can find the words fastest AND I also like to find words in there that AREN'T on the list. Whoever gets the most amount of those words wins!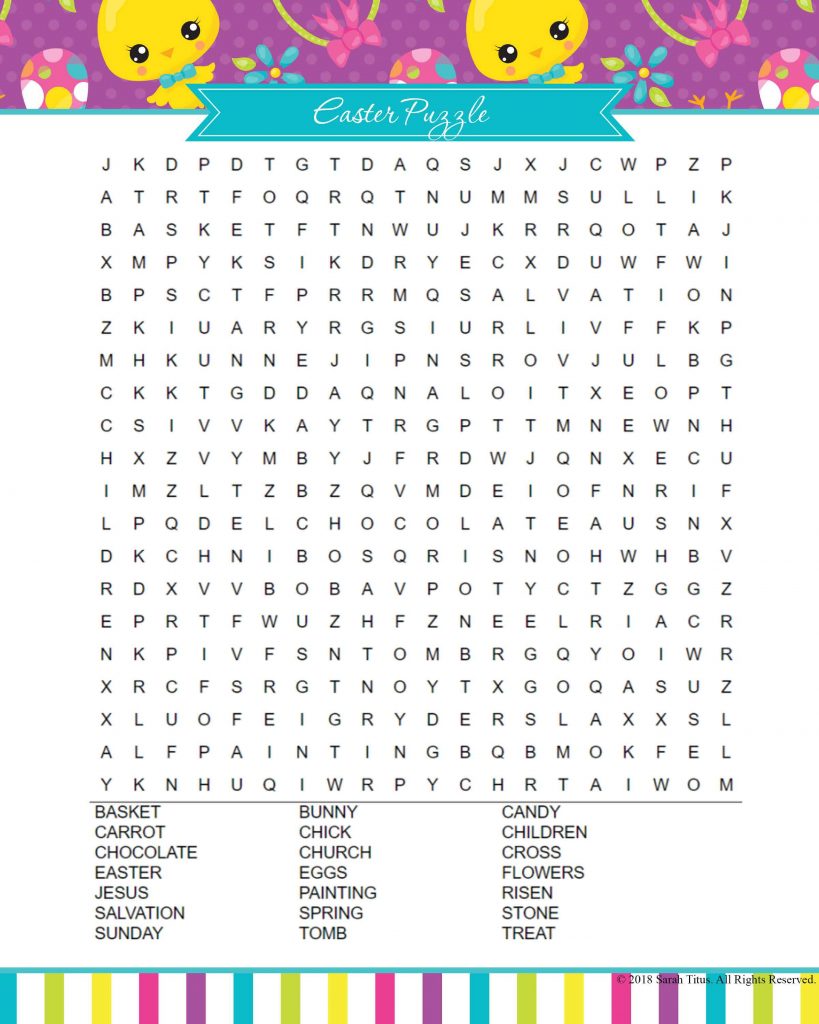 Easter Maze
Help the Easter bunny to find the eggs!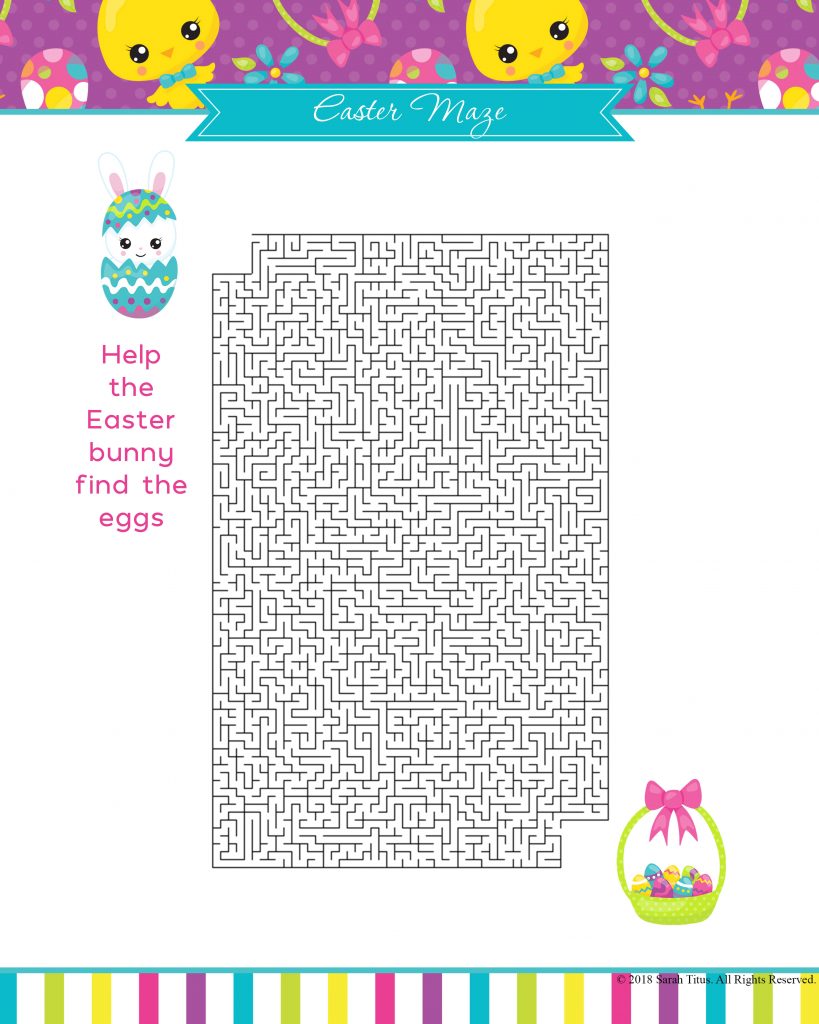 Download the Easter Memory Game free printable here
Download the Easter Puzzle printable PDF here
Download the Easter Maze free printable here
Love all things Easter? Then you will NOT want to miss your chance to get the new 100+ page Easter Binder. It'll make you entire holiday season super organized and easy. Take the stress out of your Easter plans now, plus it includes tons of gift ideas and other things to make your holiday super easy and fun!