As many of you have seen, I love to color. It's something I did all the time when I was younger, but as I got older, it fell by the wayside.
Since I'm learning how to Hand Letter posters, and make other artistic and creative pictures, I decided to give coloring sheets for adults a try. Originally, I just wanted to steady my shaky hand and get used to my new, seriously COOL (best in the world!!) pens.
As I'm getting used to the professional pens, I discovered that coloring is one of the most relaxing hobbies I've ever found. It allows me to clear my mind and focus on what's important – God, family, this blog.
I've found when I spend even 30 minutes with my pens and a coloring sheet, I can continue my work with a clear head, a sharper focus and more of a readiness to turn my "to do" list into an "it's DONE!" list.
These free printable Easter coloring sheets are simple enough for the youngest artist in your house, but still fun for the more experienced colorist as well, and ESPECIALLY great for those practicing Hand Lettering!
You can color them in and use them as wall art. Or make them cheerful to use as cards for those around you who may be alone for Easter.
If you have a binder with a clear plastic cover, one where you can personalize the binder with pictures, you can use the completed coloring sheet on the front and back of your binder.
Free Printable Easter Coloring Sheets
I am sure you're going to have a blast with these Free Printable Easter Coloring Sheets just like I have! I just LOVE coloring. It's soooooo relaxing! 🙂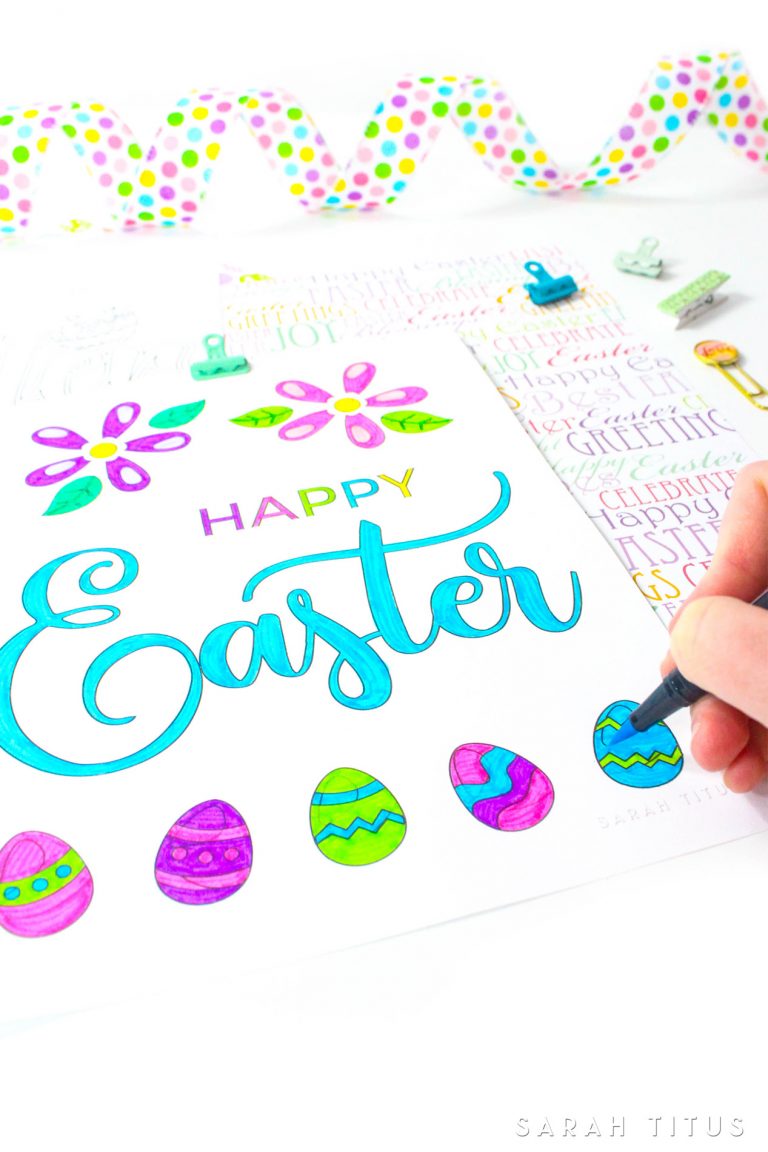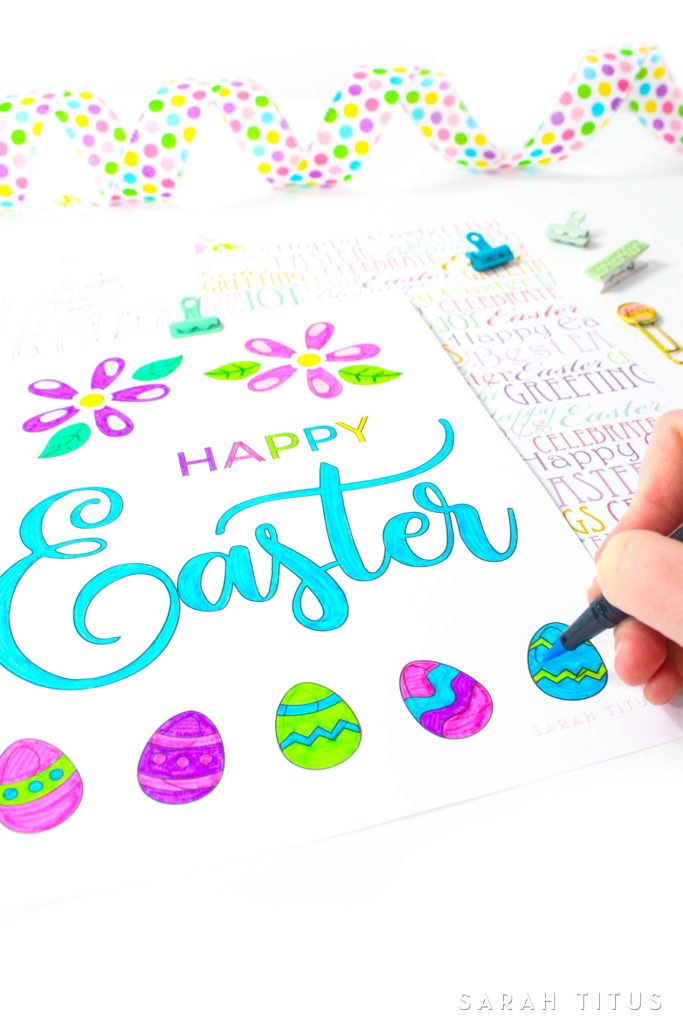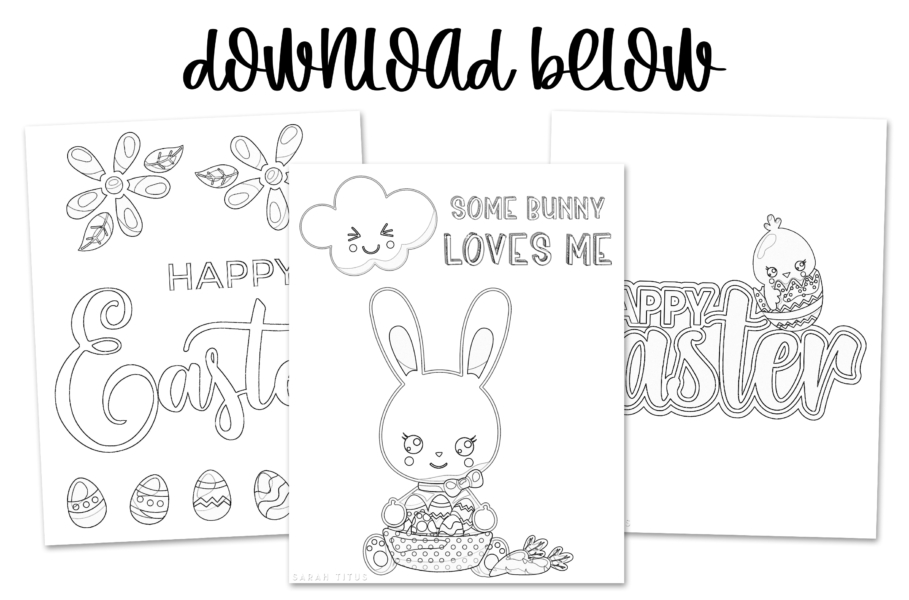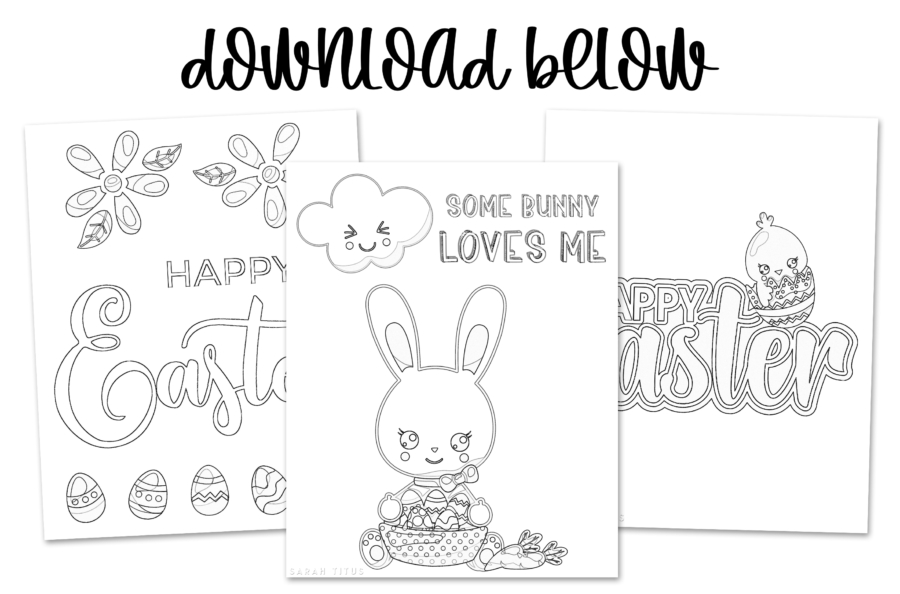 Download the Free Printable Easter Coloring Sheet Pages here:
Love all things Easter? Then you will NOT want to miss your chance to get the new 100+ page Easter Binder. It'll make you entire holiday season super organized and easy. Take the stress out of your Easter plans now, plus it includes tons of gift ideas and other things to make your holiday super easy and fun!