It doesn't matter how hard you try to make other people happy, sometimes people will disappoint you, treat you badly, and even accuse you of bad things you did not do. And it can be so tempting sometimes to lash out, but that's not what life is about and THEIR problems are not YOUR problems!
So in order to remind MYSELF (and you), I created this free Mother Teresa quote printable!
Free Mother Teresa Quote Printable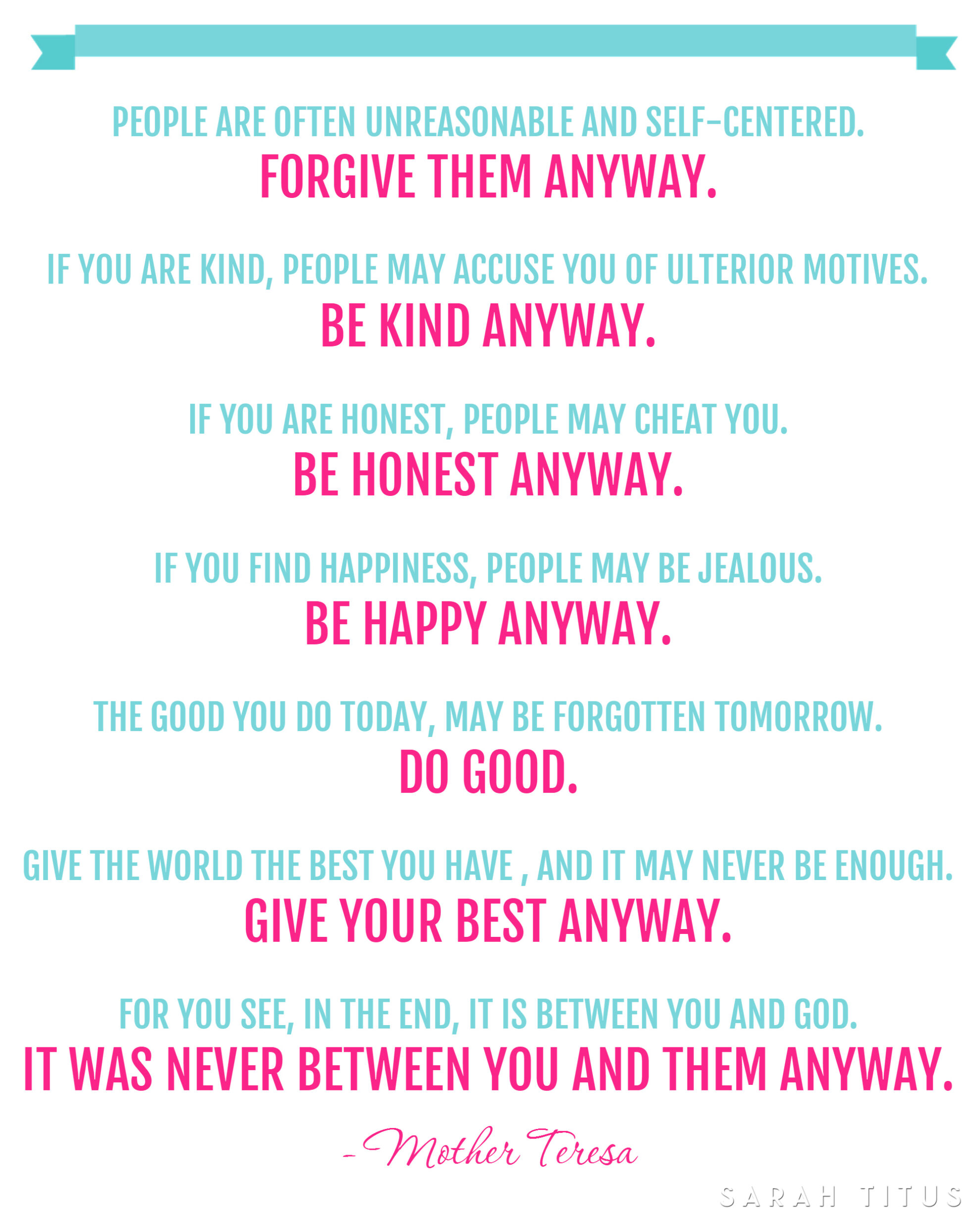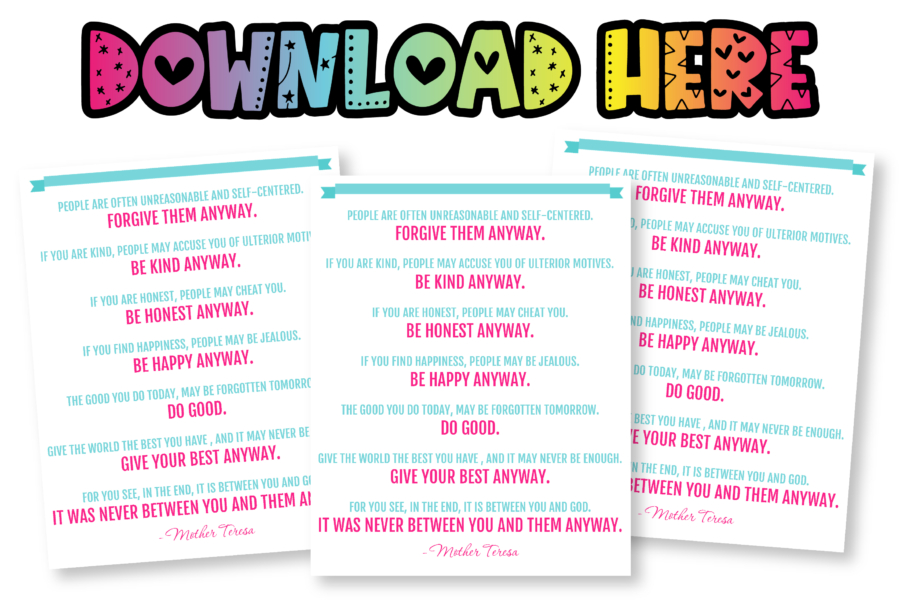 Get the free Mother Teresa quote printable PDF template here.
It is a reminder to me that no matter how many times people put me down, disappoint me, or accuse me, I need to do what God wants me to do. And that is to be kind, to forgive, and to be a peacemaker.
At the end of the day, it's not about what other people think of you or how they judge you that matters. It is how GOD sees you and He knows your heart, dear one.
Hang this Mother Teresa "Anyway" poem printable on your wall in a place where you can see it and remember- no matter what ANYBODY thinks, you are created in the image of a God who loves you.