Easter is around the corner, can you believe it?
It's been a couple of months since I started this new hobby of mine: Hand Lettering; and since Easter is coming I decided to create a Free Easter Hand Lettering Practice Sheet template for you to practice and join me in this adventure!
I just love calligraphy so much. It really calms me. And the more I do it, the better I get at the basics and more advanced techniques. I'm starting to be able to recognize lettering now as being different. Everyone says all the Hand Lettering looks the same, but in my mind, my eyes are being trained more and more and I'm beginning to see lettering differently now.
Seeing the curves, the letters for what they are, I can distinguish them more and that's really helping my own lettering. Where are you in your Hand Lettering journey?
Free Easter Hand Lettering Practice Sheet
Feel free to print out as many copies as you want and practice, practice, practice!
Easter themed phrases included:
Snuggle Bunny
Happy Easter
Bunny Kisses
The Hunt is on
Cutest Chickie
Some Bunny Loves me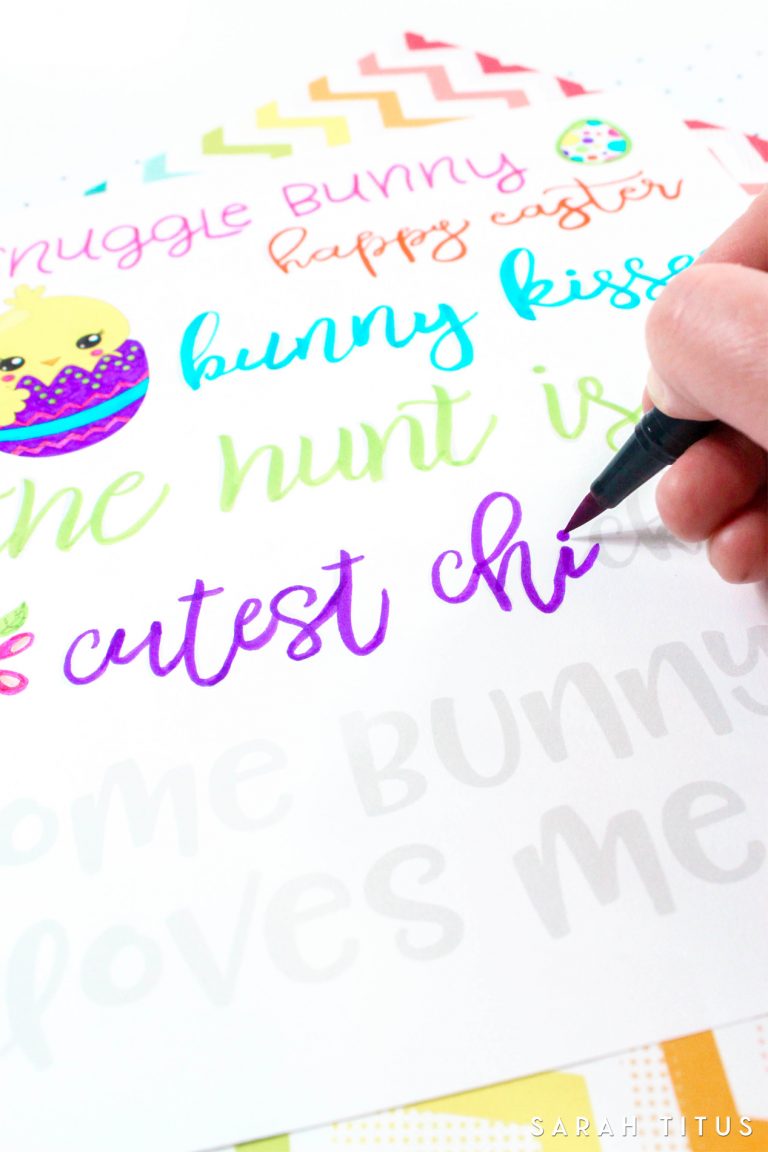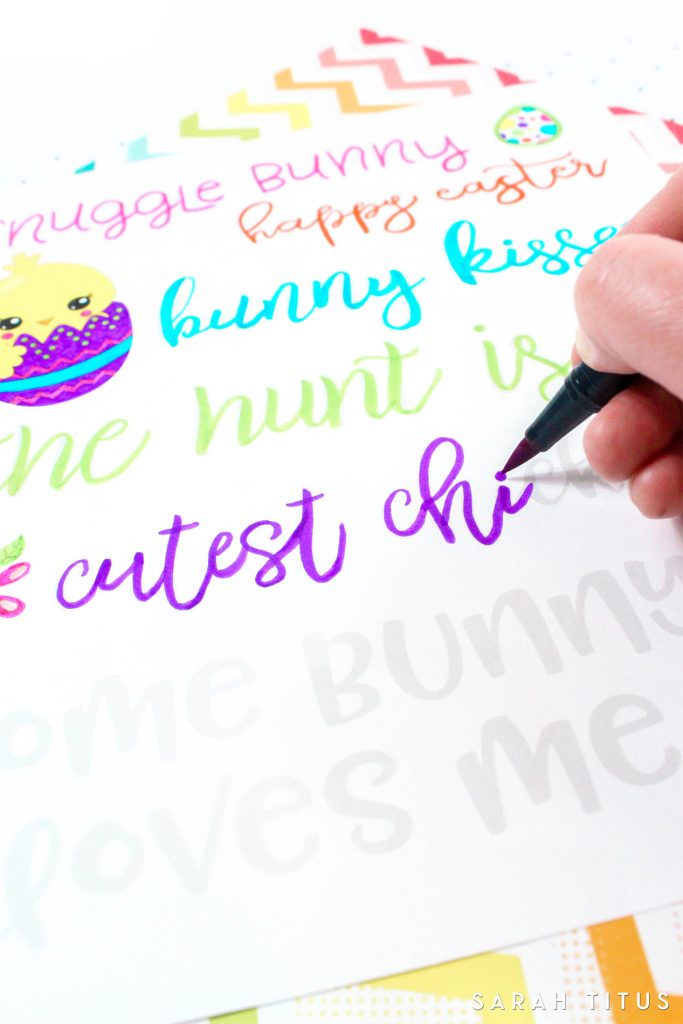 For me, at this stage, it's all about getting that pen in my hand confident…nice, smooth strokes.
For achieving this look on the Free Easter Hand Lettering Practice Sheet, I used the following Tombow Pens colors: Pink (#703), Soft Pink (#761), Yellow (#055), Pale Yellow (#062), Goldenrod (#985), Purple (#665), Teal Blue (#443), Orange (#925), Electric Green (#173).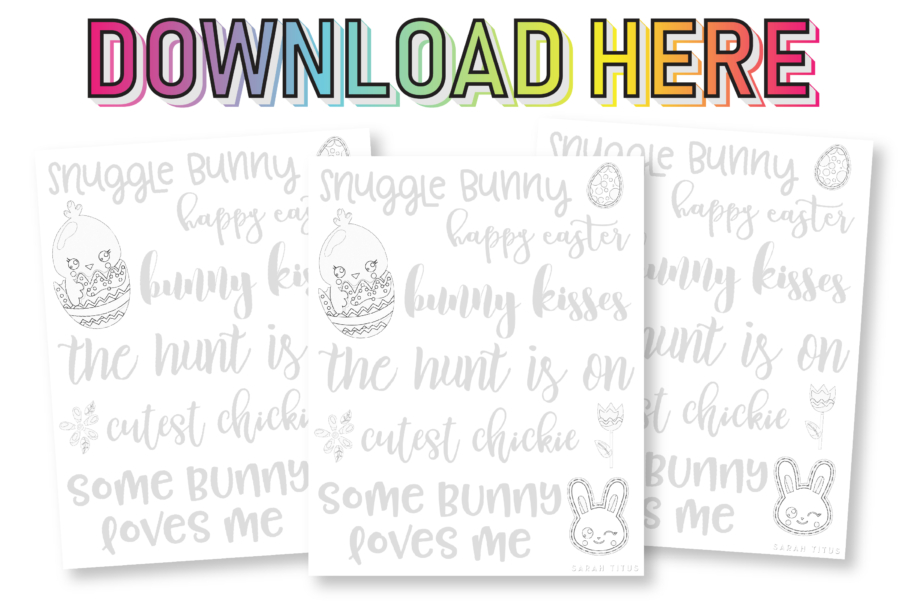 Download the Free Easter Hand Lettering Practice Sheet PDF Here.
Love all things Easter? Then you will NOT want to miss your chance to get the new 100+ page Easter Binder. It'll make you entire holiday season super organized and easy. Take the stress out of your Easter plans now, plus it includes tons of gift ideas and other things to make your holiday super easy and fun!