I am SO excited to show you this beautiful bundle of monogram wall art printables!
These template designs are absolutely perfect for every room in your home…yes, even the bathroom. 😉
Your home is about to be transformed with these wall arts! There are over 250+ pages here in this ONE post. Even the most pickiest of decorators will find SOMETHING that can be used in your home and best of all…for FREE!
Fabulous Monogram Wall Art Printables For All Rooms In Your Home
These monogram printables are perfect to use to decorate your house! There are SO MANY beautiful designs that you can use in every room. The extra touch of personalization makes it more suited for your home!
Everyone in the family will find a design they like with these! And it doesn't stop at decorating you're home – we'll look at some more amazing ways to use them in a sec. 🙂
The best part is they are FREE – meaning you'll be saving TONS of money you'd normally spend on wall signs at Hobby Lobby. You'll still have beautiful wall art in your home when you these up!
Here are the printable wall art designs included:
Teen room
Nursery – boy & girl
Bathroom
Office
Guest room
Bedroom
Boys room
Living room
Kitchen
Let's start with the teens…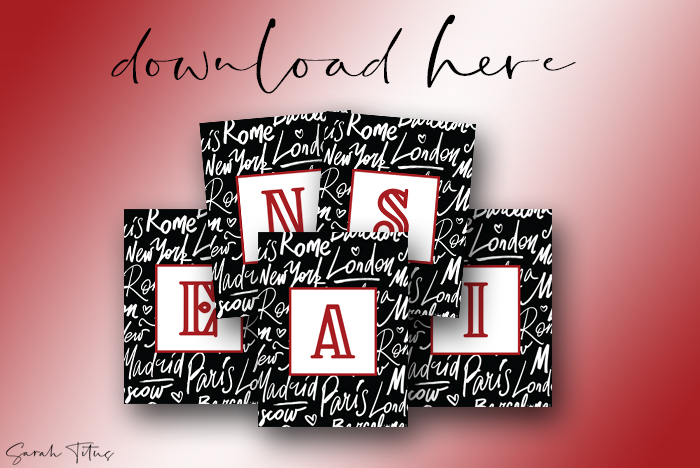 Download the teens room monogram free printable wall art here and the matching bookmarks pdf here.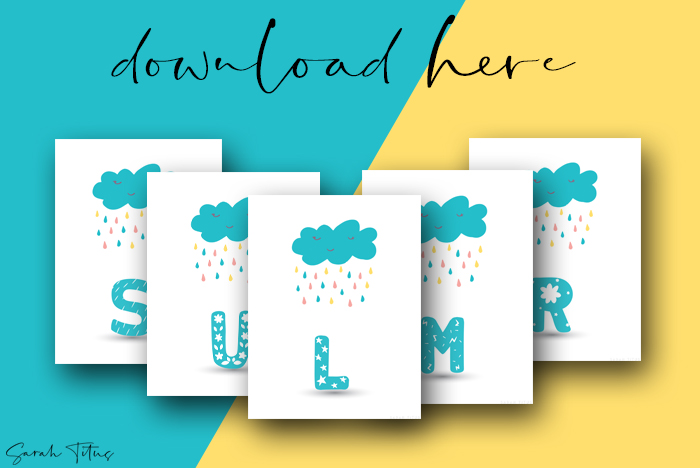 Download the nursery boy monogram alphabet wall art printables free here.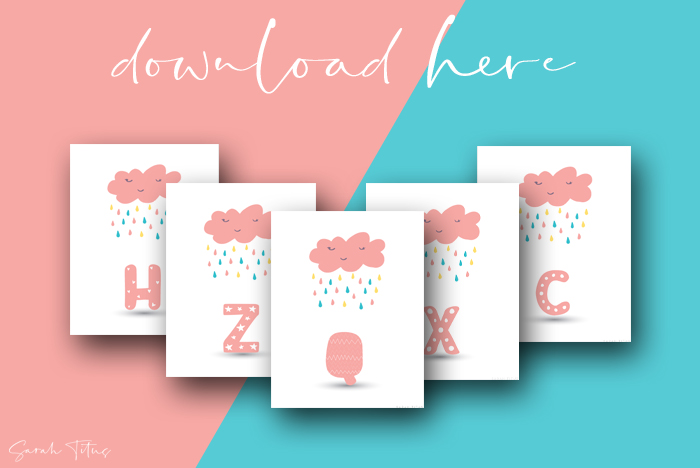 Download the nursery girls monogram wall art printables free here.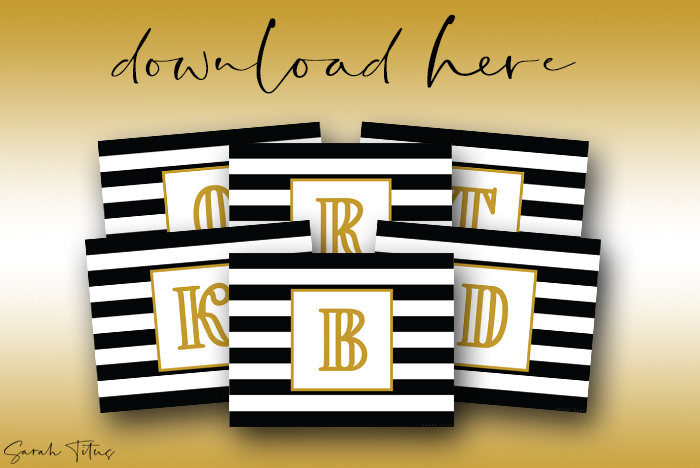 Download the bathroom monogram wall art striped black and white sheets printable here.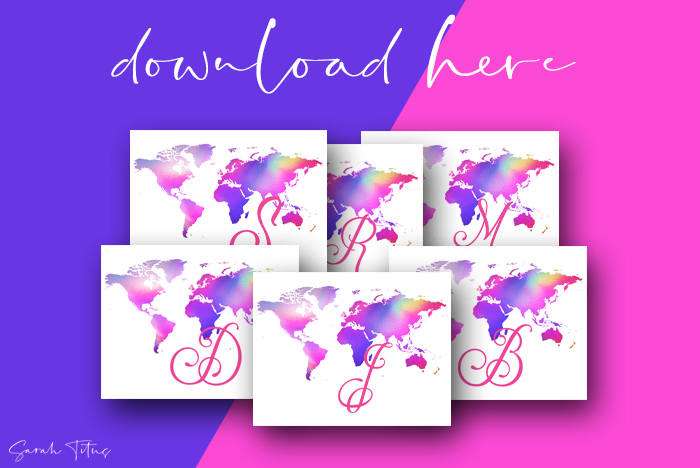 Download the office monogram free downloadable art prints here.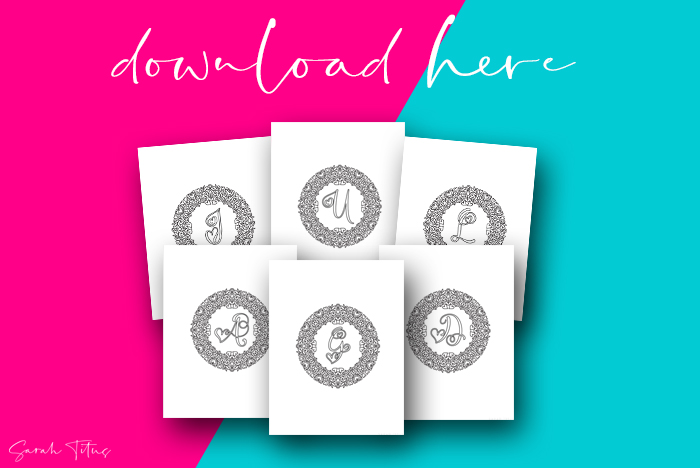 Download the guest room monogram wall art printables free here.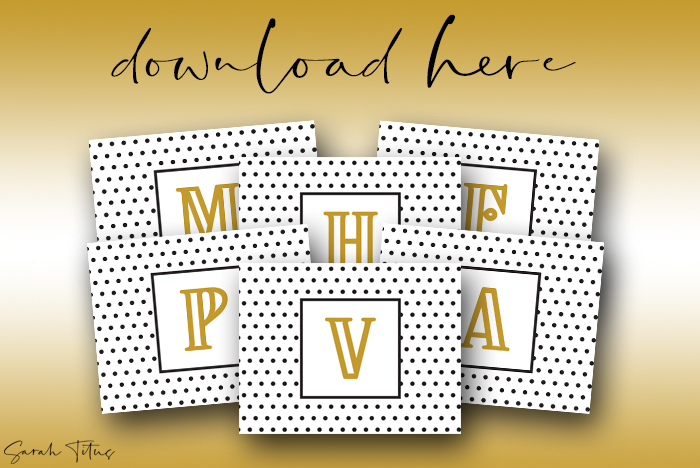 Download the bedroom monogram wall art black and white polka dot sheets printable here.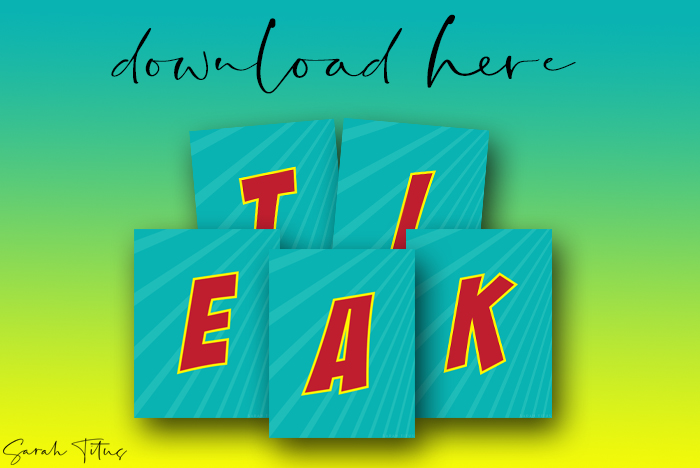 Download the boys room monogram wall art printables free here.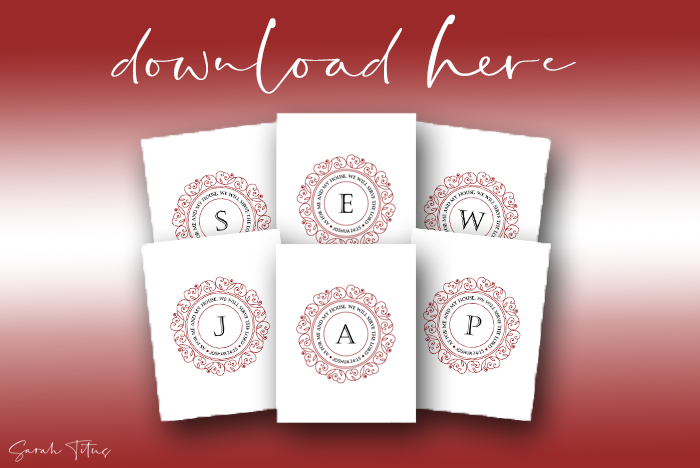 Download the kitchen monogram free printable Bible verse wall art printables here.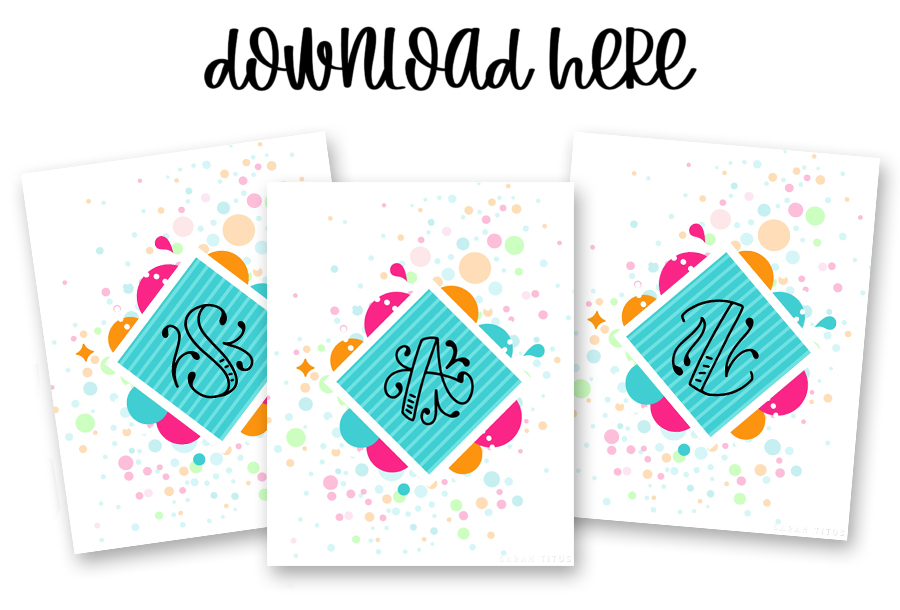 Download the living room wall art printables free here.
Creative Ways To Use These Printables:
There are so many fun uses for these decorative printables! Here are some ideas for you…
Binder Cover Art
These make perfect binder cover art for everyone in the family! The monogram makes it personal to whoever will be using them. 🙂
For example:
Teen & kids art – they can use these for their school binders, or dividers.
Nursery decor – make a fun baby binder marking all of their milestones and birth experience.
Living room and kitchen – use these for your recipe binders, home organization binders, or prayer binders!
These beautiful wall art printables are a great accessory to spruce up your binders, and so cute to look at.
Use To Write Letters
These can also be used as stationery! Simply pick the monogram for your first or last name, and write a letter to friends and family!
Grandparents will love the handwritten letters from their grandkids, and the monogram art just adds that extra touch!
You can use these your selves to write an encouraging note to your friends, family, kids' teachers, the mailman, church leaders, etc. Even use them as a note card when giving a bunch of flowers.
You are getting some absolutely fabulous wall decor with these monogram printables, and I can't wait to hear how you use them in your home! 🙂