I am thrilled to show you another round of memory game printables! These ALL NEW designs will definitely be a hit with your kids. 😉
Take a peek into these cute printable memory games for kids to play!
Cutest Printable Memory Games For Kids To Play
Memory games are some of my favorite printables to make! You can't really ever run out of uses for them, meaning endless options for designing and using them… you won't have the same thing twice!
Your kids will LOVE these fun and adorable designs. Did I mention they are colorable?? Let them be the artists and create their own drawings and colors!
You don't ever have to worry about these getting lost, ripped, or running out of copies. These can be printed as many times as you like! Use and reuse as many times as you need until you're ready to print some more. 🙂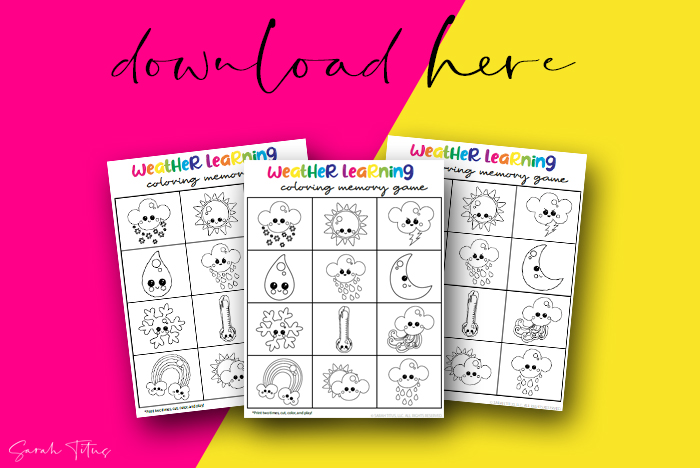 Download the weather memory games here.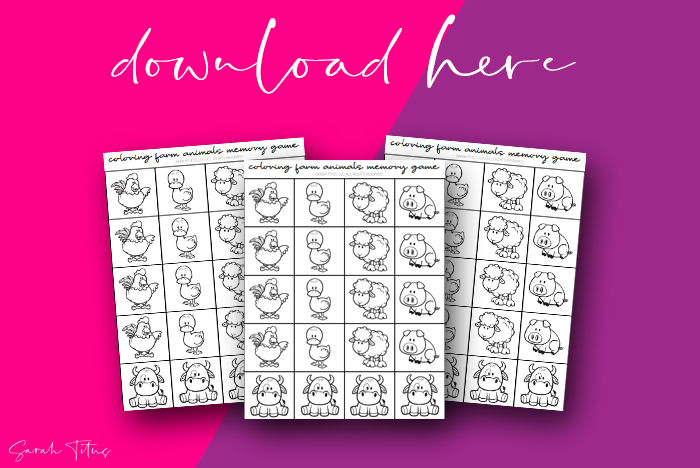 Download the farm animals printable memory games here.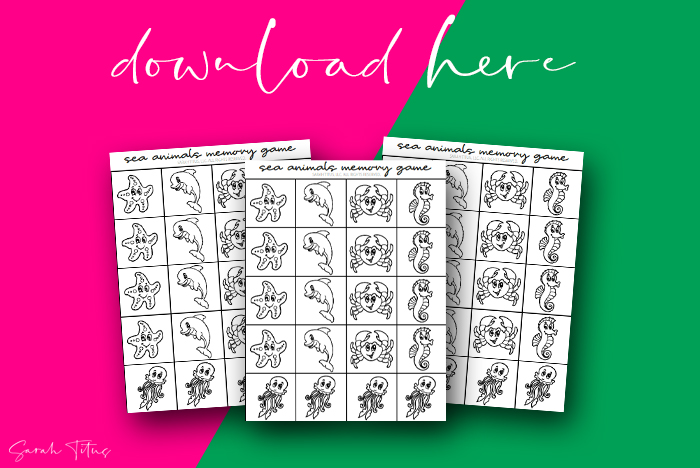 Download the sea animals printable memory games here.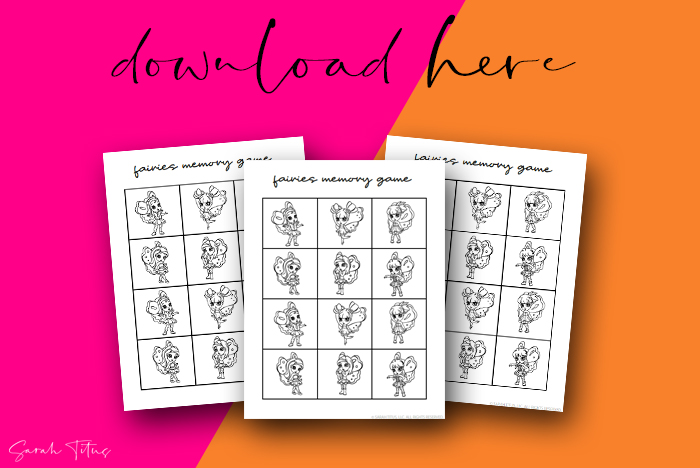 Download the fairies printable memory games here.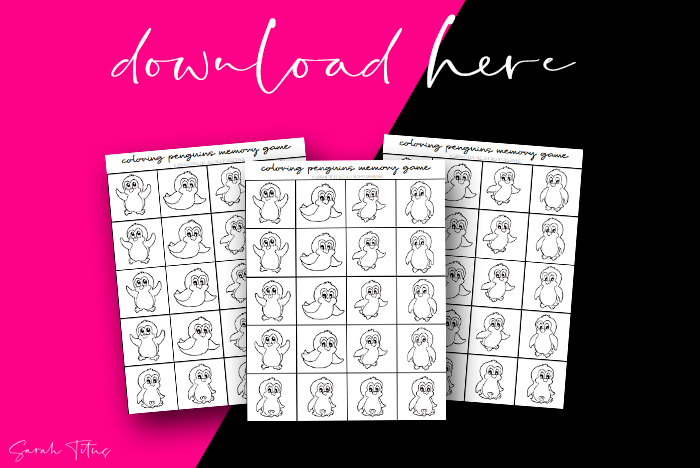 Download the penguins memory game here.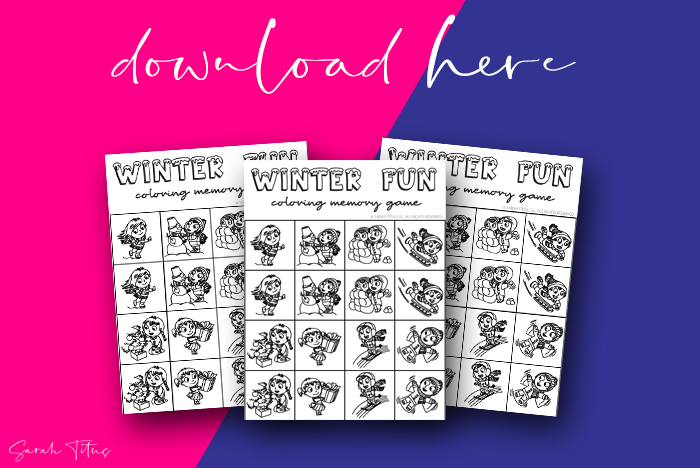 Download the winter fun printable memory games here.
Creative Ways To Use These Free Printables:
Need some inspiration for what all you can do with these memory game printables? Here are some suggestions!
Make A Play Binder To Take In The Car
Binders just seem to make everything better! 😉 But really, keeping a binder or even folder to organize these brain games for kids will be so helpful! You can easily store everything together, even the crayons or color pens to color on these.
Grab these game binders/folders when you're running our the door and keep your kiddos entertained in the car WITHOUT using tablets or a movie!
These printables area great option because it gives your kids the ability to color OR play the memory game. This will help take up a lot of time while you're out and about!
Use These Memory Games For Kids As Teaching Aids
These printables make perfect teaching aids for when you are having some fun learning time at home! They will learn + have a ton of fun. YES! 🙂
The weather printables are perfect for teaching about the weather outside (of course!) but also it helps them associate colors with outside as well – for example, blue sky, yellow sun, etc. Have them name each type of weather as they get a match!
This works just as well with the rest of the printables too – teach colors, animals, activities, etc!
Use For Party Games
You can use these memory and brain games to match whatever type of party/event you are having! This makes such a fun activity to add to birthday parties, sleepovers, holiday parties and more! Kids can practice teamwork AND have fun at the same time.
For example, the penguins could be used for a January birthday party, the sea animals for an outdoor pool party, or the fairies for a girls' sleepover! You've got lots of options no matter what occasion you are celebrating.
Memory games are amazing in general, but with these free printables, you have some great tools for fun with the fam! 🙂