Are you looking for some great ways to encourage more sensory play and brain development for your toddlers? Tired of watching Daniel Tiger or Bubble Guppies??
Here's a super cute activity based on the book, "Little Quack" by Lauren Thompson. It's a great hands-on activity that teaches counting/sensory play. It's also really great for a spring time activity and I'd suggest for preschool or early primary grades.
Learn how to set up this super easy and cute little quack sensory play for toddlers below… 🙂
Cute Little Quack Sensory Play For Toddlers
Duck, Duck, Duck…Quack?
I'm so excited to share this ADORABLE activity to encourage fun and learning with your toddlers! This cute little quack tactile sensory play activity for toddlers is sure to be a hit in your household!
Sensory play and baby sensory toys are SO important, especially for young children. It helps them learn how to connect and engage their senses in what they are doing.
Some key benefits of sensory play activities:
Supports cognitive growth
Helps expand vocabulary language skills
Good to calm down an anxious child
Helps them learn problem-solving skills and motor skills
The little "duck design" is sure to engage your toddlers! Who doesn't love a cute duck, or maybe they even use one in the bathtub?! 😉
This is such a fun and easy way to set up a sensory play activity in your own home. 🙂 You only need a few things, so it's super budget-friendly!
Supplies: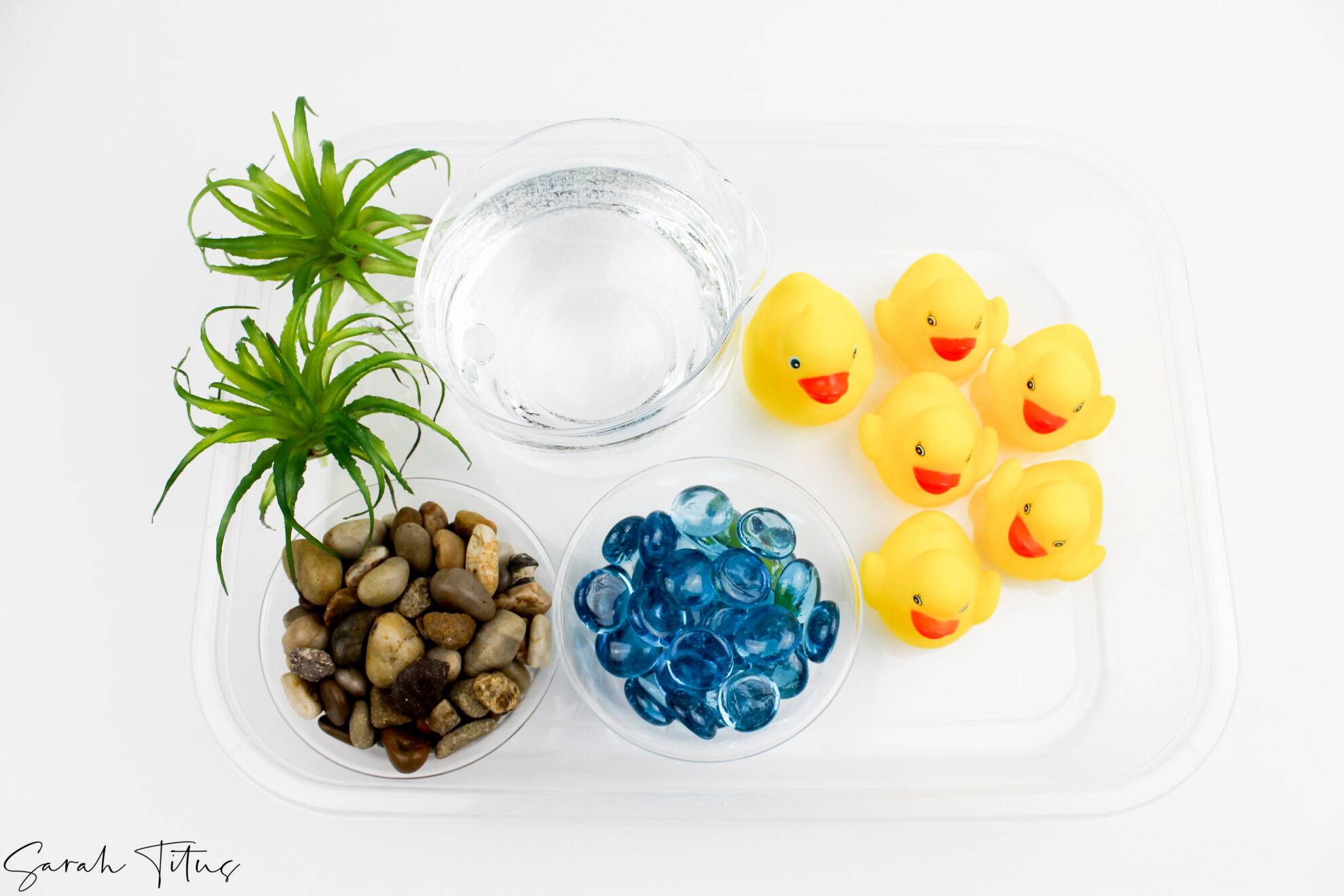 Directions:
Read and discuss the book, "Little Quack."
Talk about creating an activity that goes with the story.
You can even choose to read the story as you work on the activity, adding ducks to the tray as they do in the story.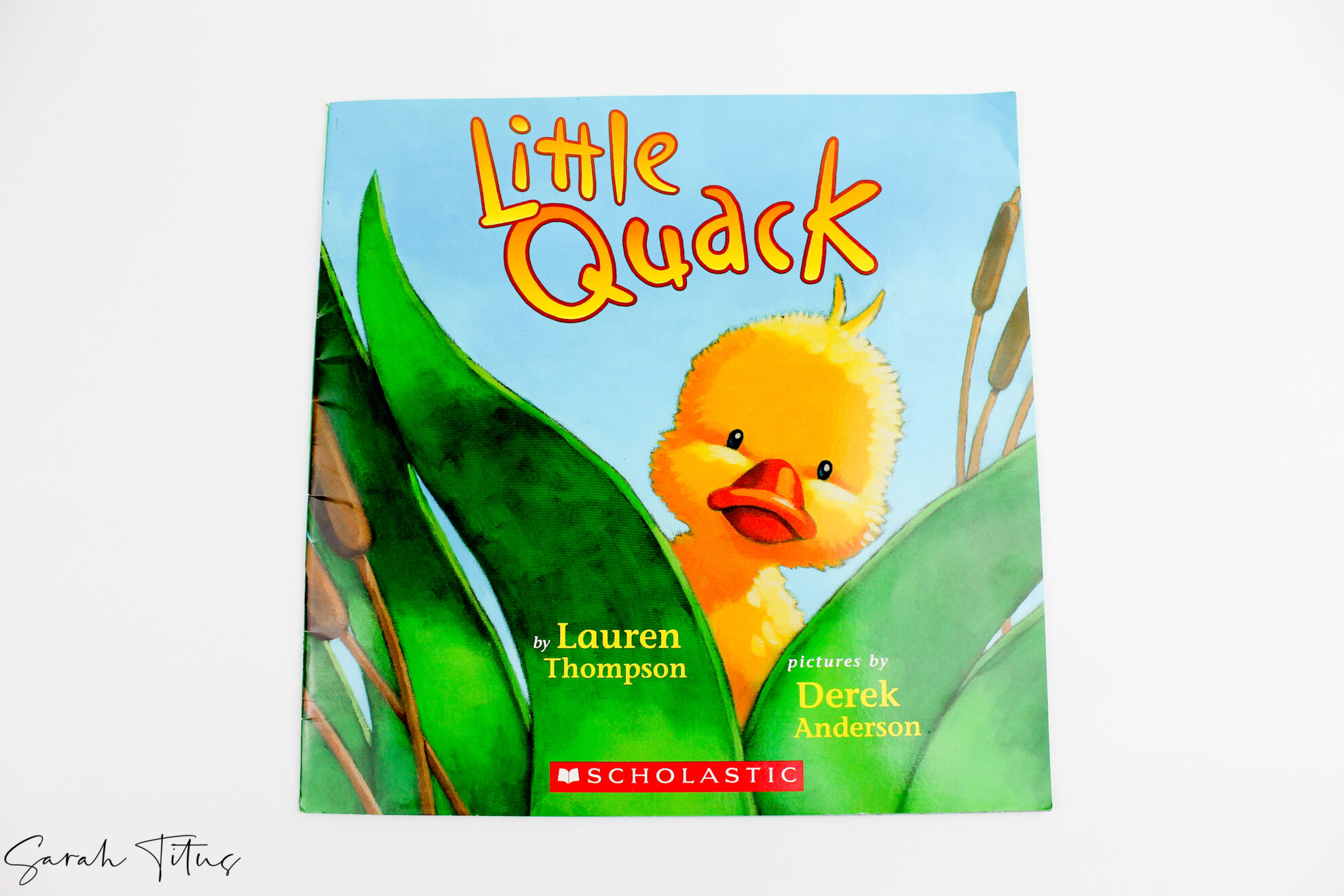 Pour water into the tray on the table.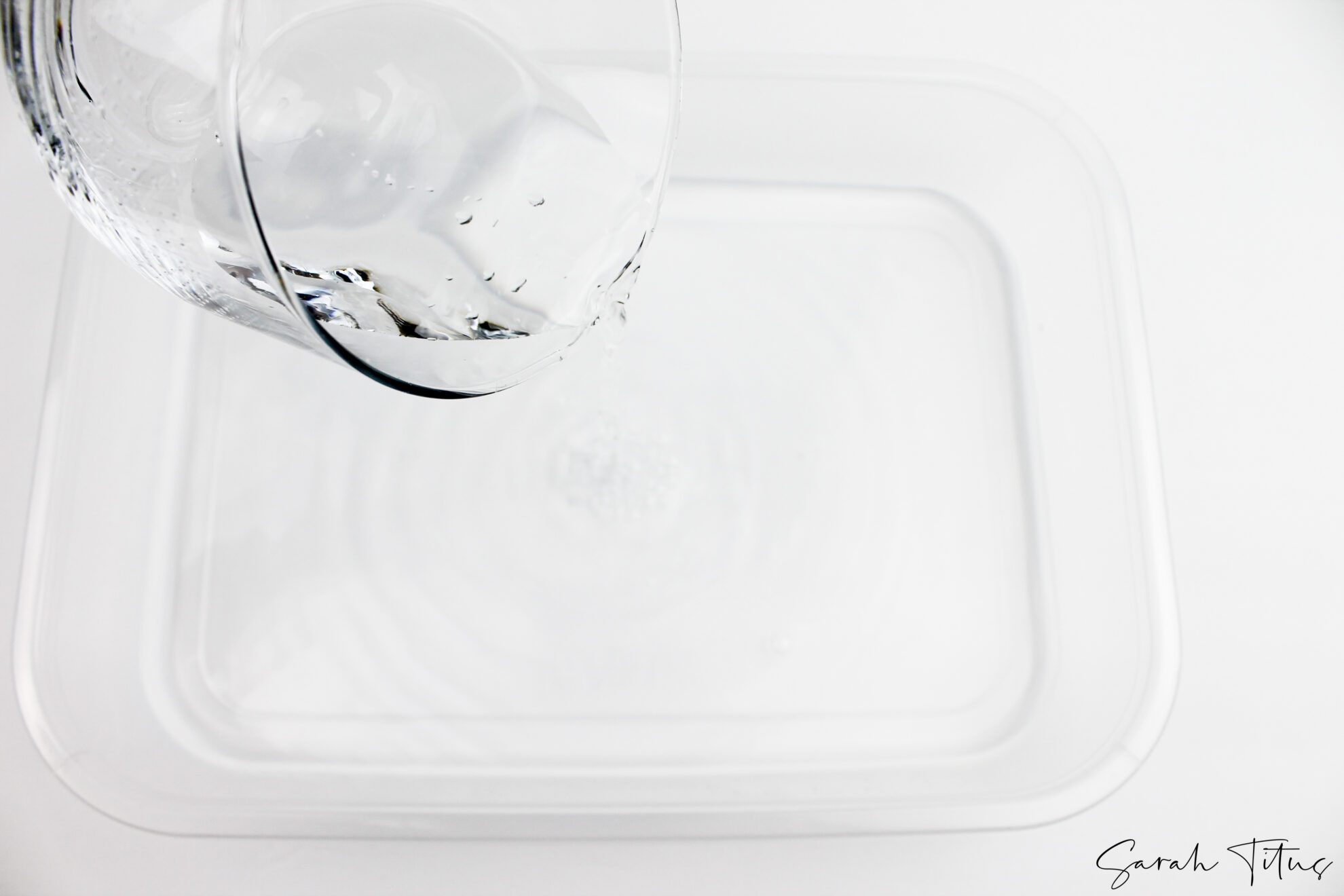 Add blue gems and spread them out. The blue gems add a nice effect to the water.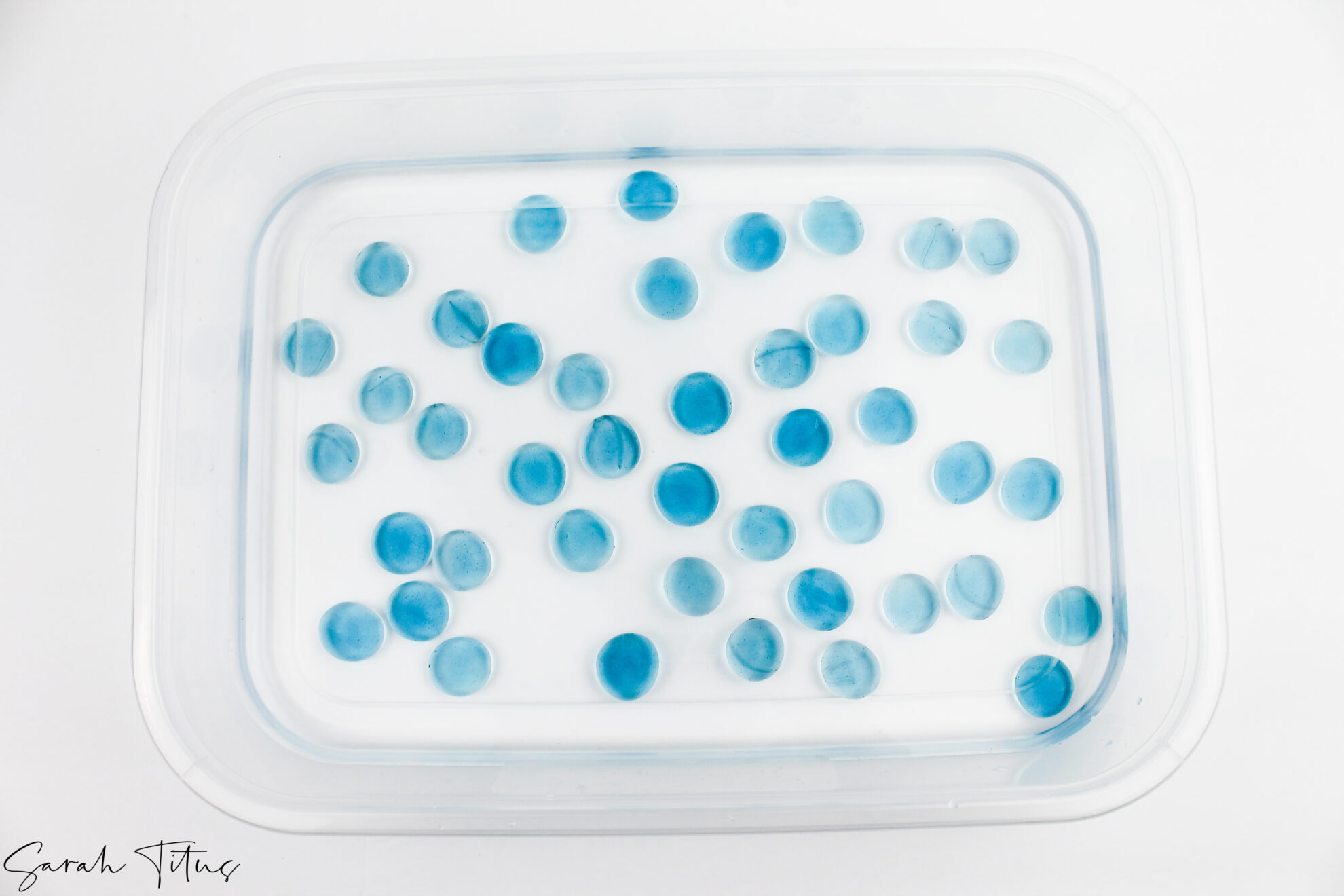 Add rocks and stones to the corner of the tray.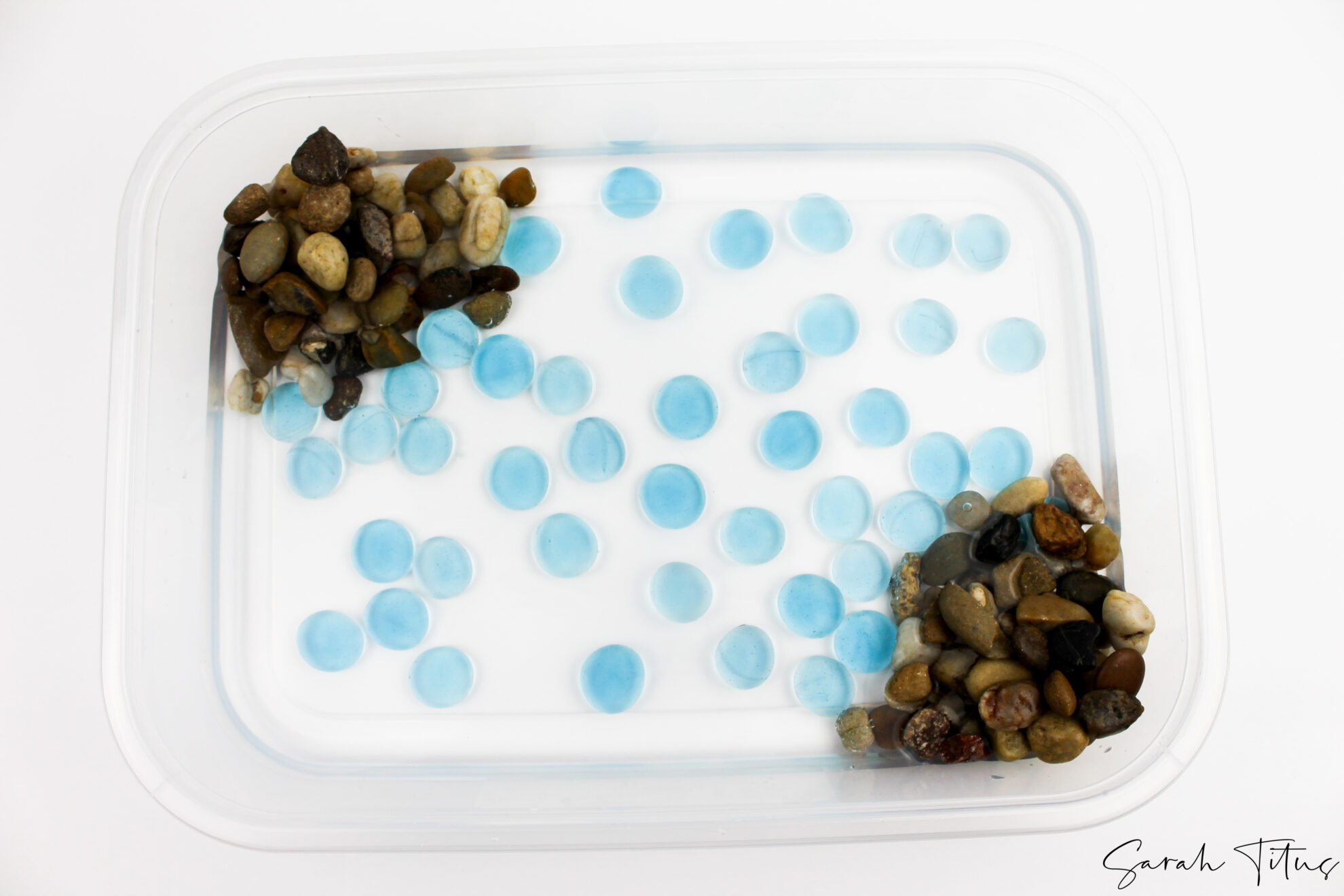 Place the fake greenery on top or into the rocks to hold in place.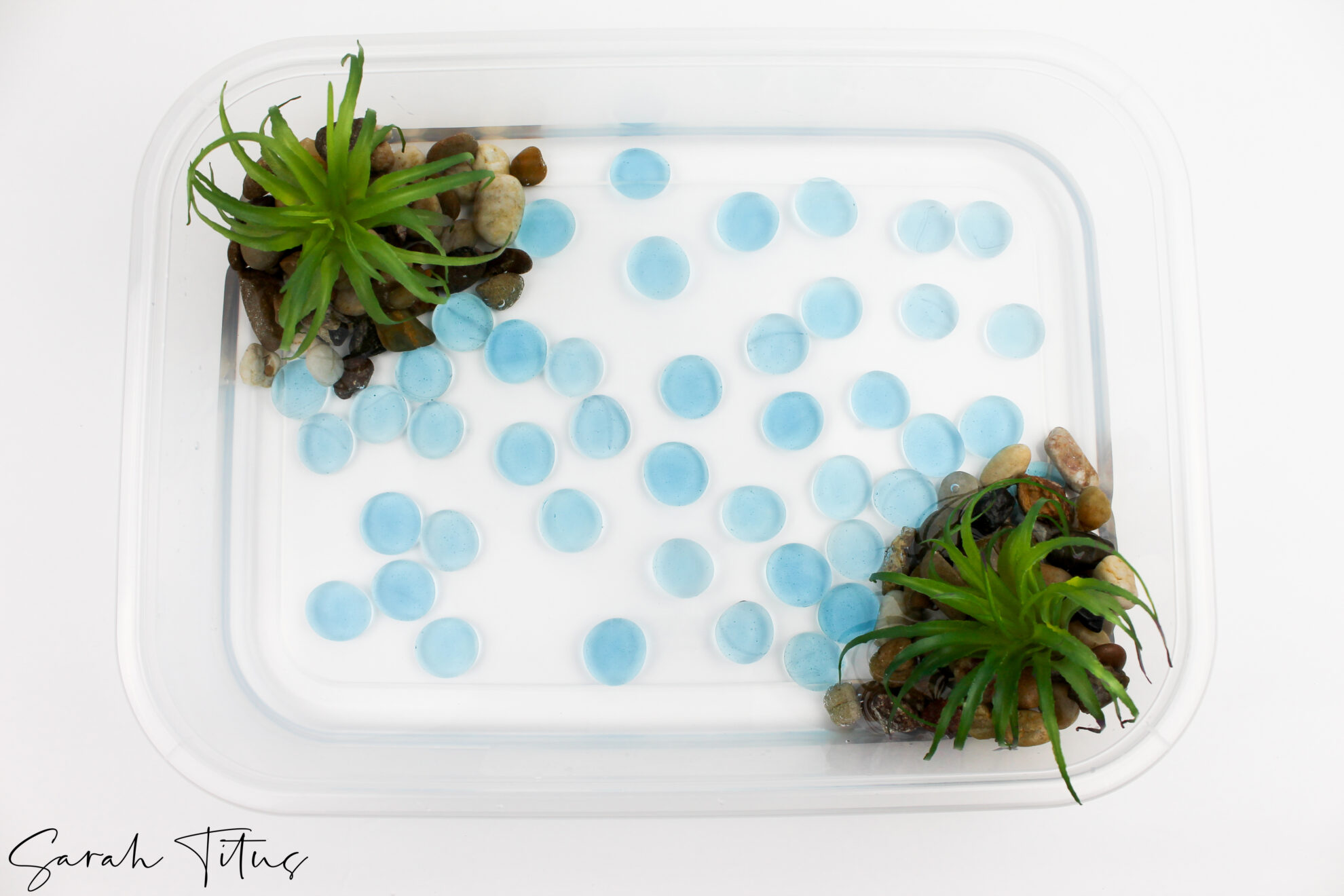 Add ducks into the water. Count them like they do in the story when adding.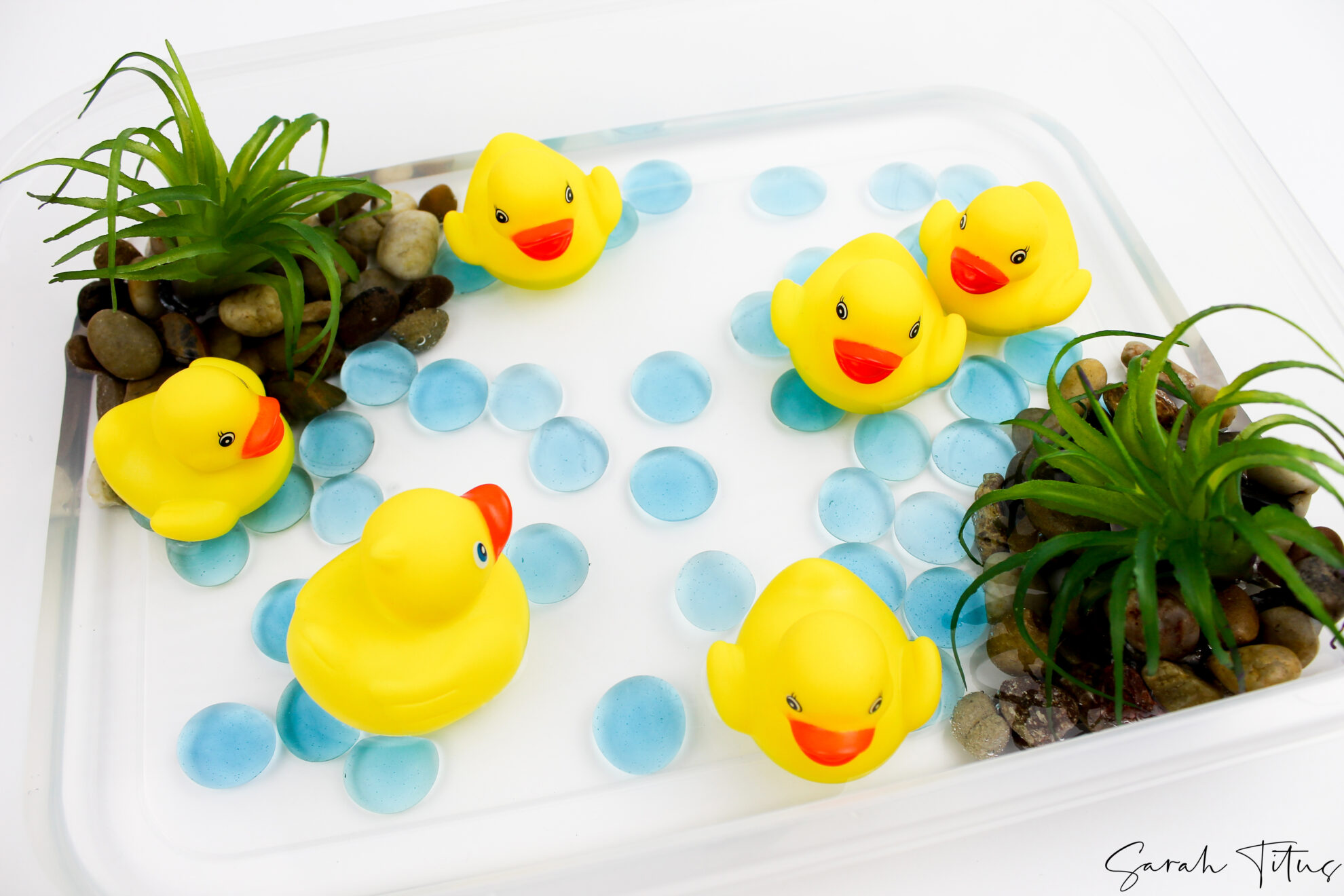 Allow time for sensory play!
When To Use Sensory Play:
Now that you've made your little quack sensory bin, let's look at some great times you can bring it out for your toddler's to use. 🙂
Rainy Day Activity
What better time to bring out this fun sensory bin than when you are stuck inside due to weather?!
Don't let the rain keep you down! Help your toddler pretend you are both at a duck pond with this adorable themed sensory bin. You can use this time to let them learn and explore!
Sensory Play Ideas – Bring Outside For Fresh Air
This idea is just the opposite! Maybe you are tired of being stuck inside your house? Bring this activity outside!
Set up a blanket for your child to sit on and place the bin in front of them. You can even bring snacks and drinks outside to stay a while.
Soak up the sun & breathe in the fresh air while your kids learn and play! Maybe even tackle some yard work while you're at it like pulling weeds or watering your garden. 🙂
When You Need To Get Some Housework Done
This is a great time to use this sensory play activity!
If you are at home with your toddlers or preschoolers, it can be difficult to encourage independent play. With this activity, they will absolutely love getting to play, explore, and imagine!
This allows you some much needed time to get some chores done around the house! Or, even use this time to work on that project you've been wanting to do for a while. Feel confident knowing they are not only practicing independent play but learning and growing too! 😉