Striving to make your Sunday School lessons for kids both fun and impactful?
Breathe life into Biblical stories and your Sunday School curriculum teachings, with my treasure trove of faith-based printables for all ages.
Sunday School Lessons for Kids
You'll find TONS of children's ministry resources like prayer journals, Christian coloring pages, handwriting practice, Faith-based bookmarks, Christian-themed games, Bible verse wall art, and MORE, to foster kids spiritual growth, strengthen their relationship with God, and make teaching an absolute JOY!!
Whether you're a dedicated Sunday school teacher, a homeschooler, or a passionate parent, these printable materials will inject fun and offer kids interactive learning to promote lively discussions that nurture and deepen their faith.
The printables are designed to lighten your load, providing you with ready-to-use materials that perfectly complement your lesson plans. Spend more time focusing on what truly matters: nurturing the spiritual growth of your students.
Let's dive into the Christian-inspired PDF printables to give you ideas to make kids minds swirl with inspiration, their hearts burst with love for God, and make their spirits soar!
Encourage kids to pray and memorize Scripture with this kids printable prayer journal. It's super fun and exciting and will keep them motivated!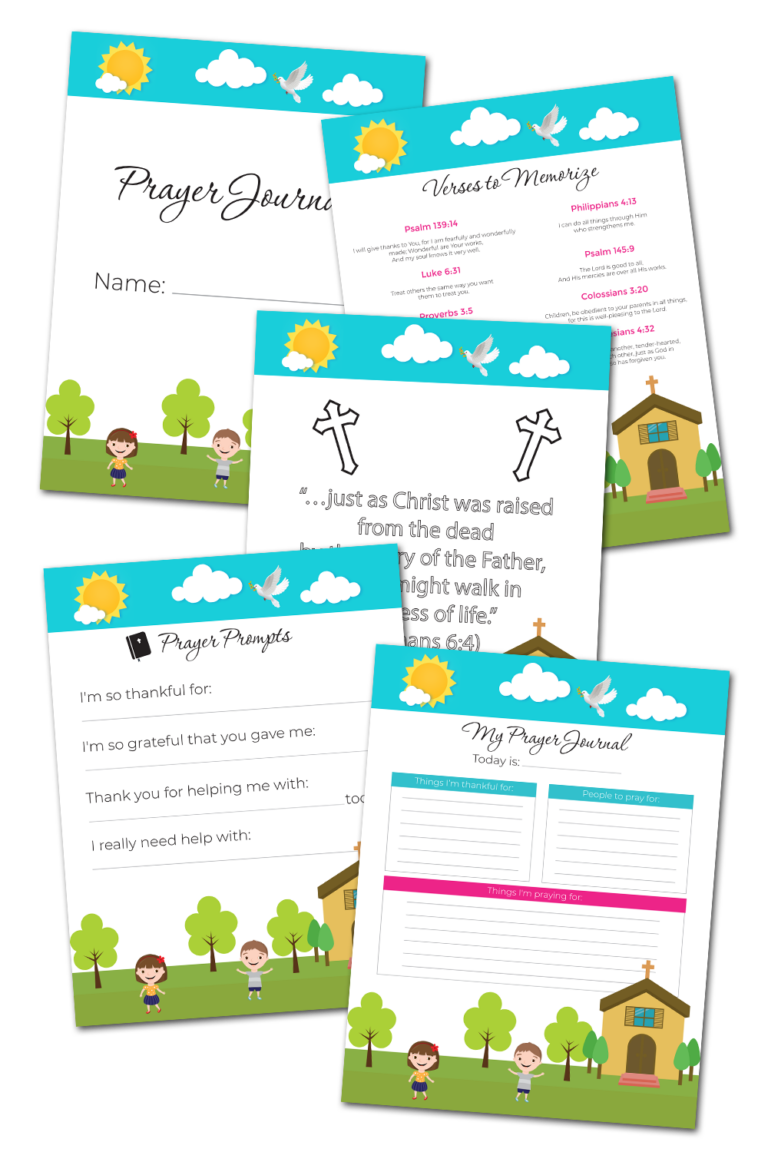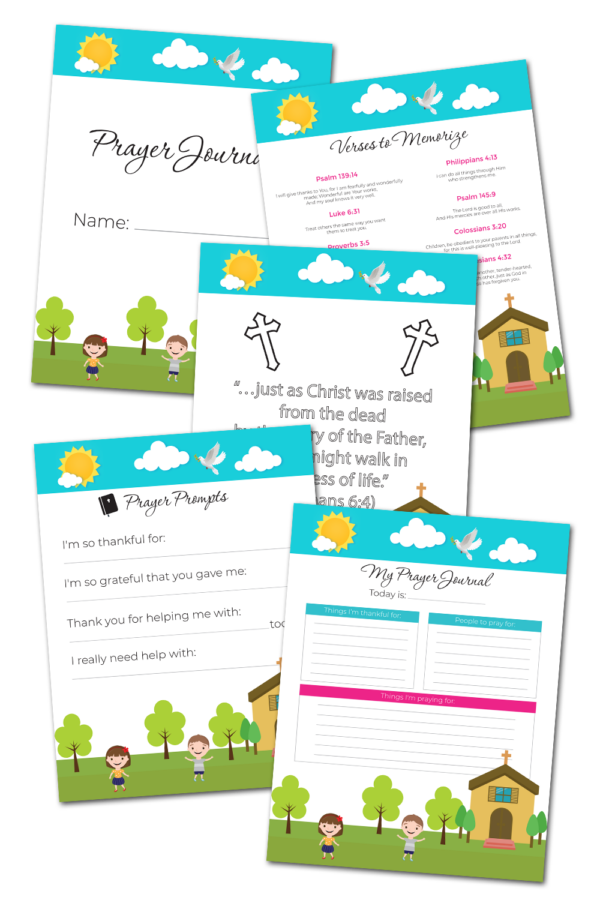 Are you looking to add colorful art to your Sunday school classroom? These rainbow-colored Bible verse wall art printables are just the ticket!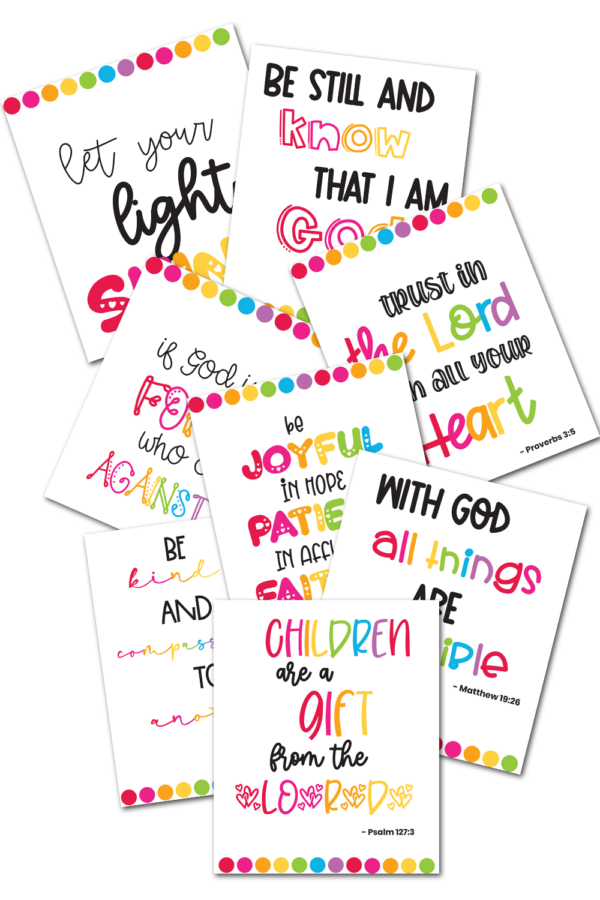 This activities pack allows young hearts to explore the wonders of Scripture, engage in fun activities, and deepen their connection with the timeless message that Jesus is truly Lord of all.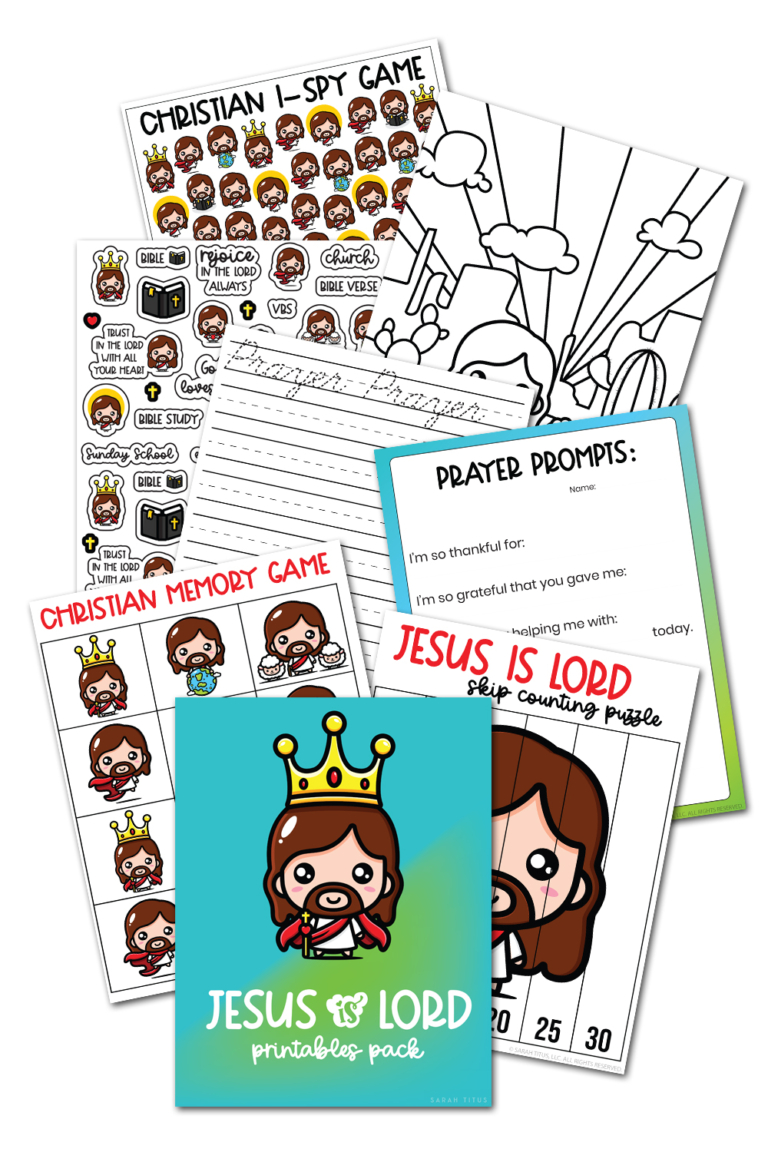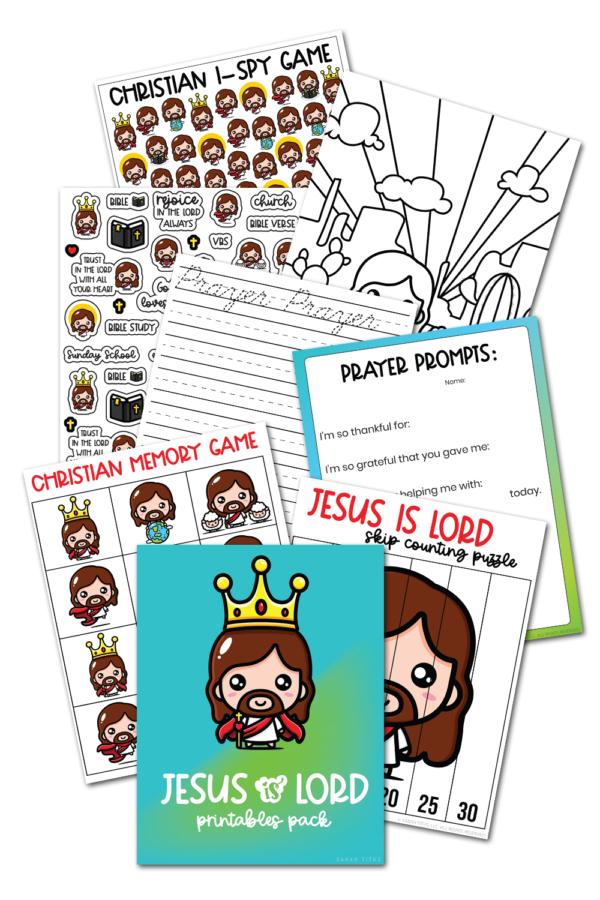 Quench curious minds with engaging activities centered around the soul's longing for a deeper connection with God. This printable activities pack is a great way to teach children that when we are filled with the Holy Spirit, God can flow through us and impact others.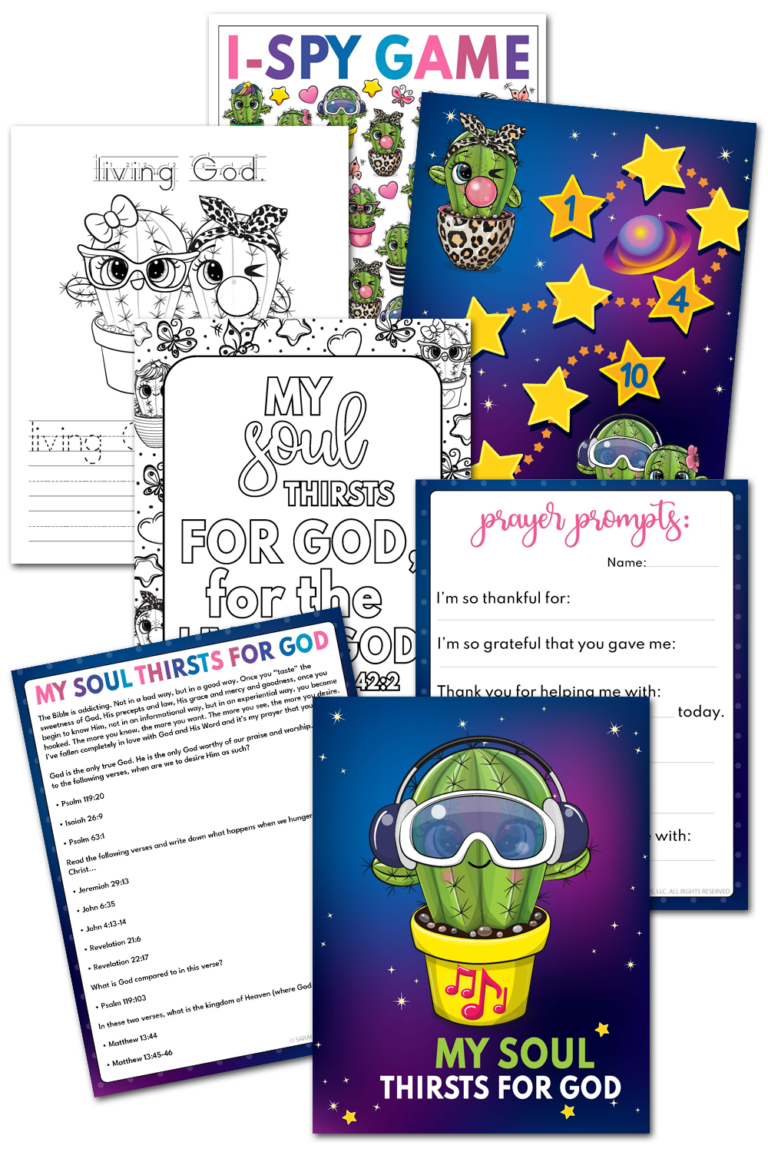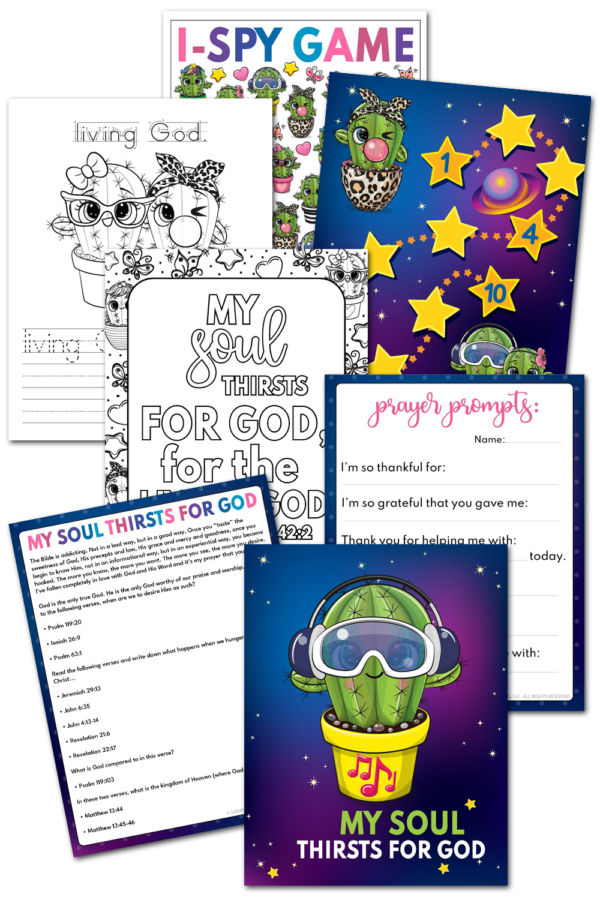 This set is the perfect way to help kids understand and bask in the depths of God's love, it'll help set kids hearts on fire for God!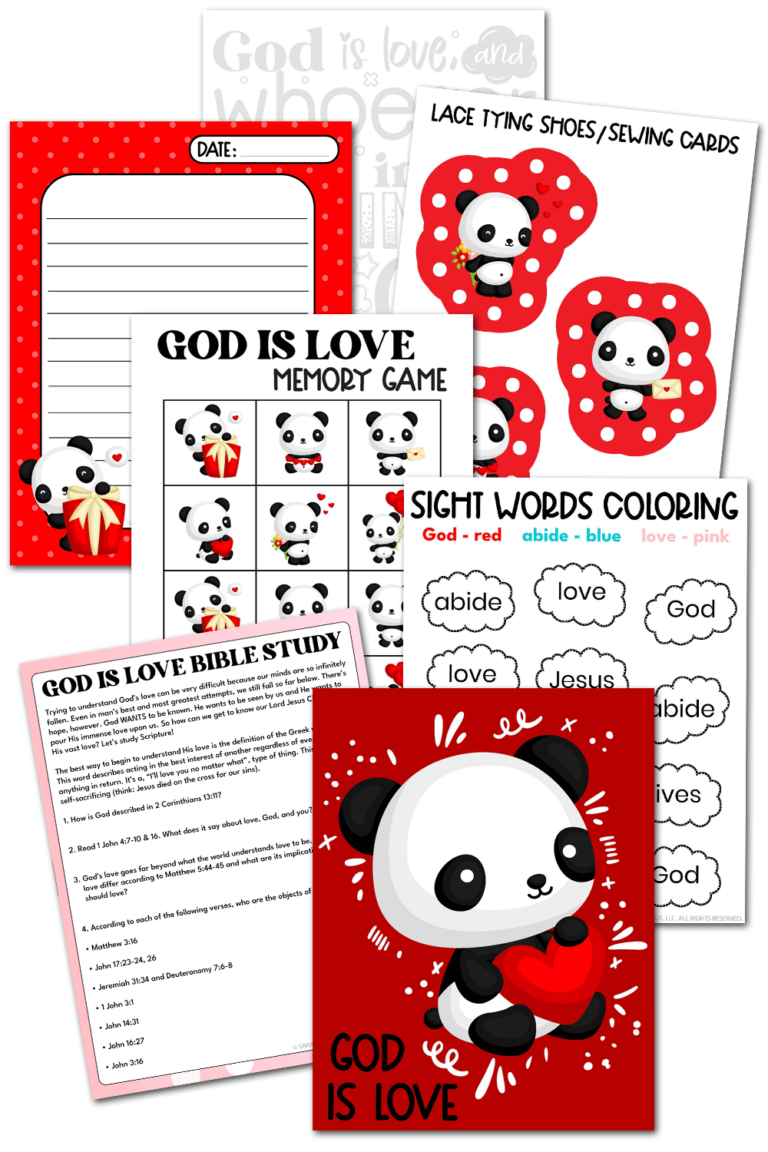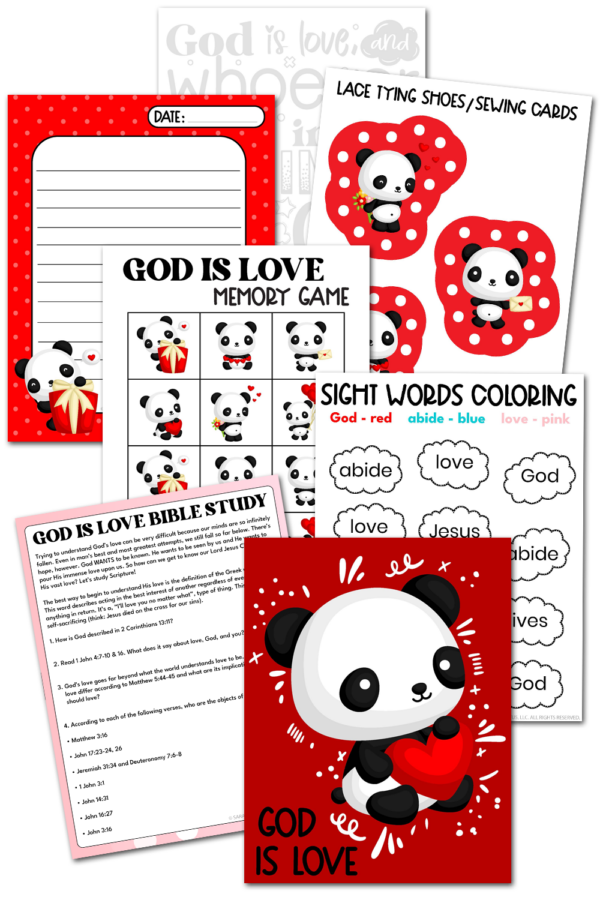 Would you like HEAPS of Christian-themed sticker options to motivate and reward your students? Here's 1500+ super cute Christian-inspired stickers to help inspire children's connection to their Christian values! Best of all, if they're littler, you can have them cut out the stickers and improve their scissor skills. 🙂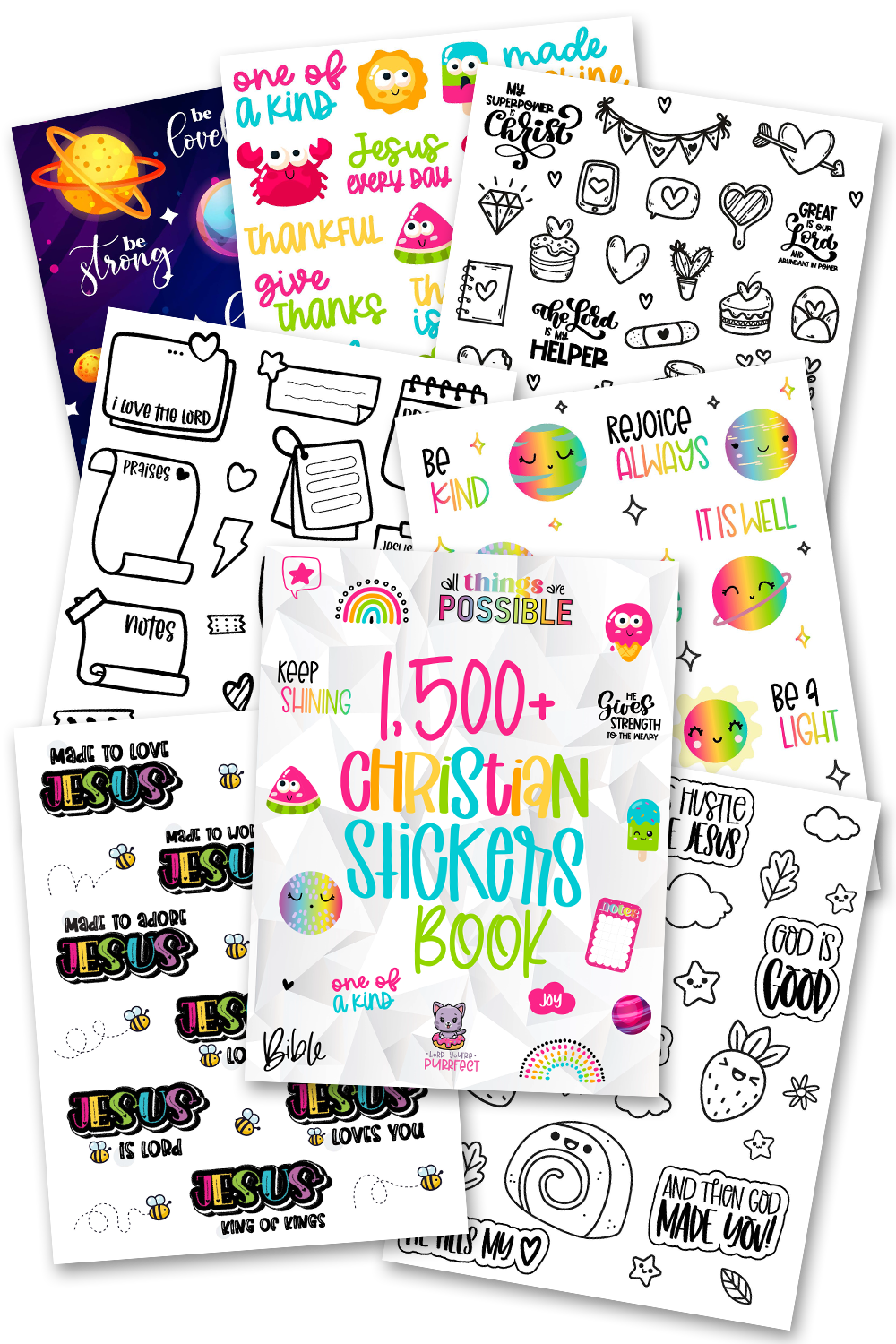 Want a fun and engaging way to answer all the questions that bubble up about the Sabbath? Help capture kids attention and dive deep into what it's all about with this Sabbath Rest Day Kids Activities Pack! Perfect for Sunday school!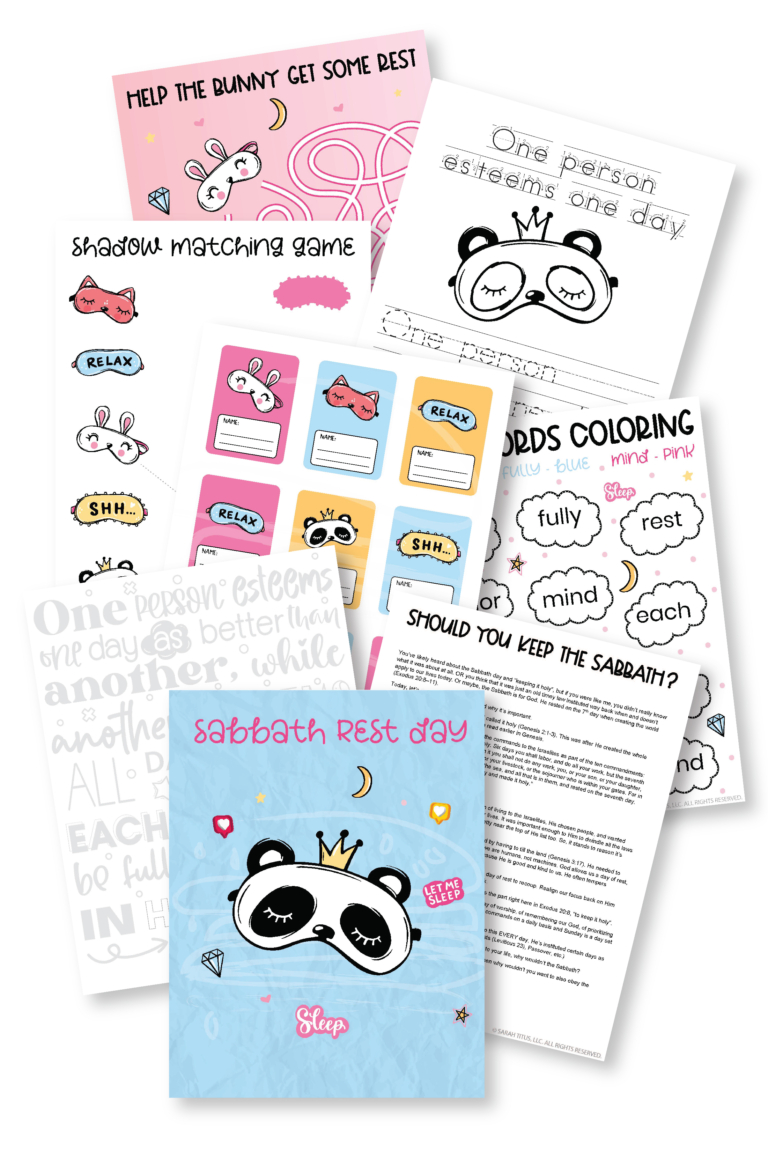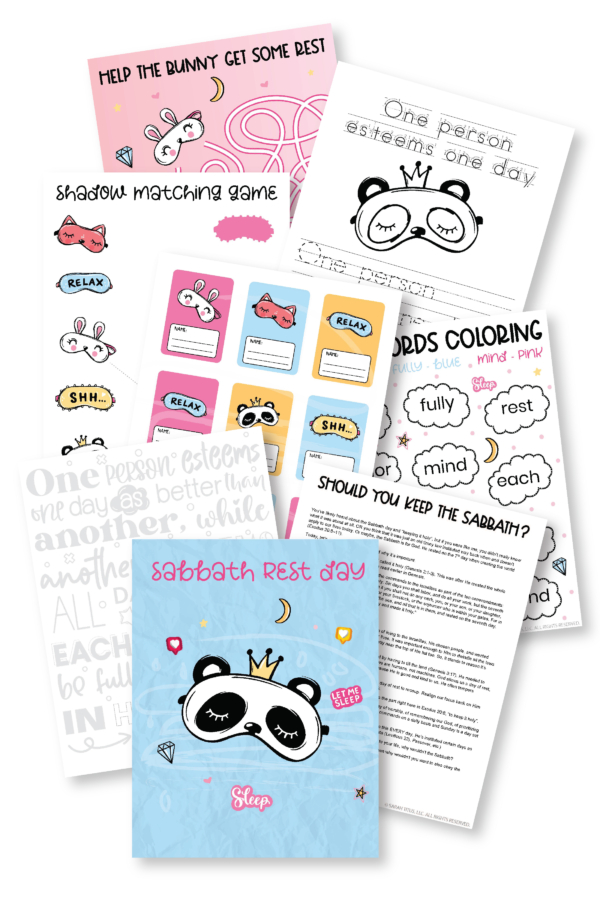 This activities pack is the perfect way to get kids engaged at a young age to find, develop, and refine their purpose. It'll help banish confusion and get them in tune with what God is calling them to do.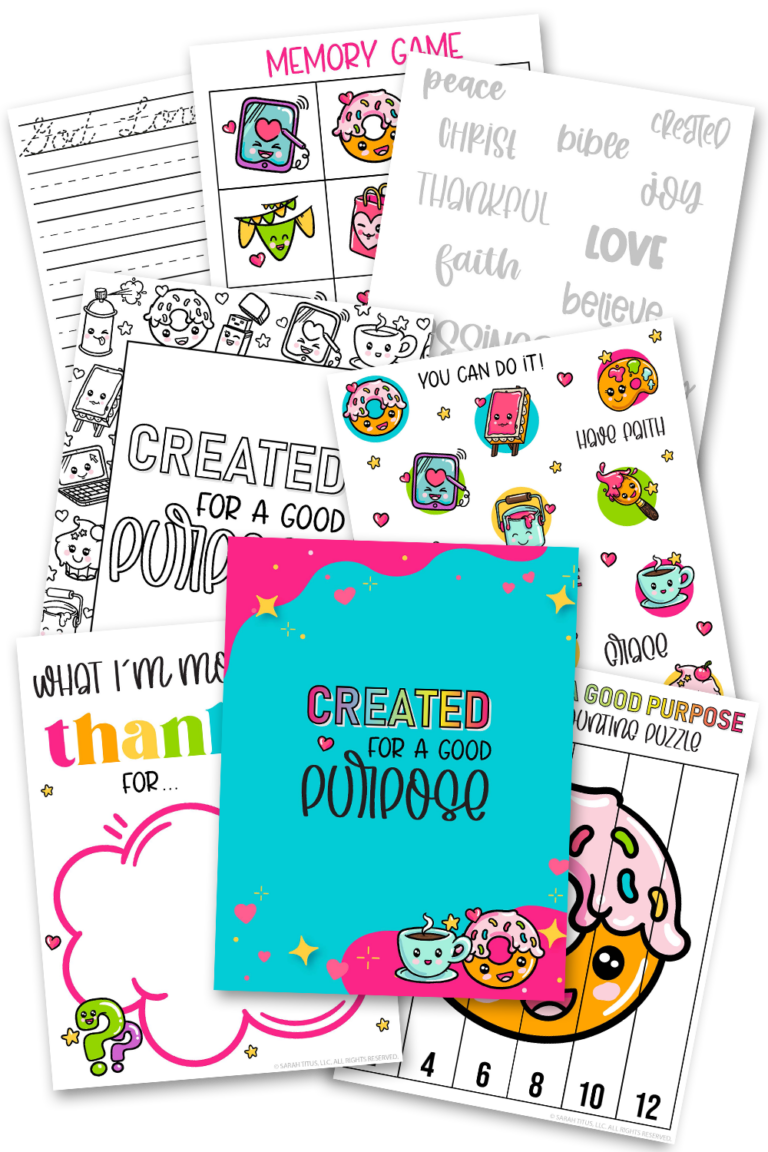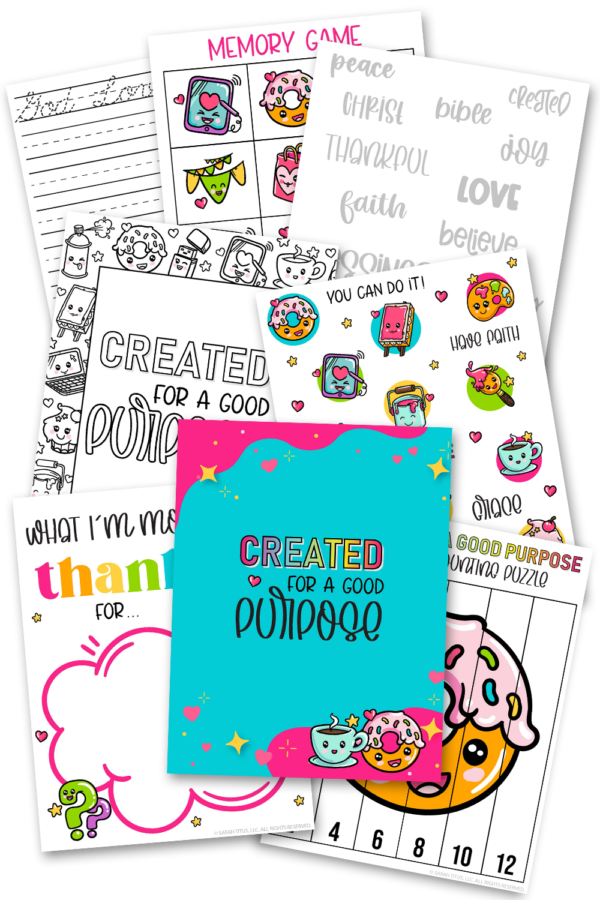 Kids are super curious and love to soak up info. They'll love learning about the different foods talked about in the Bible.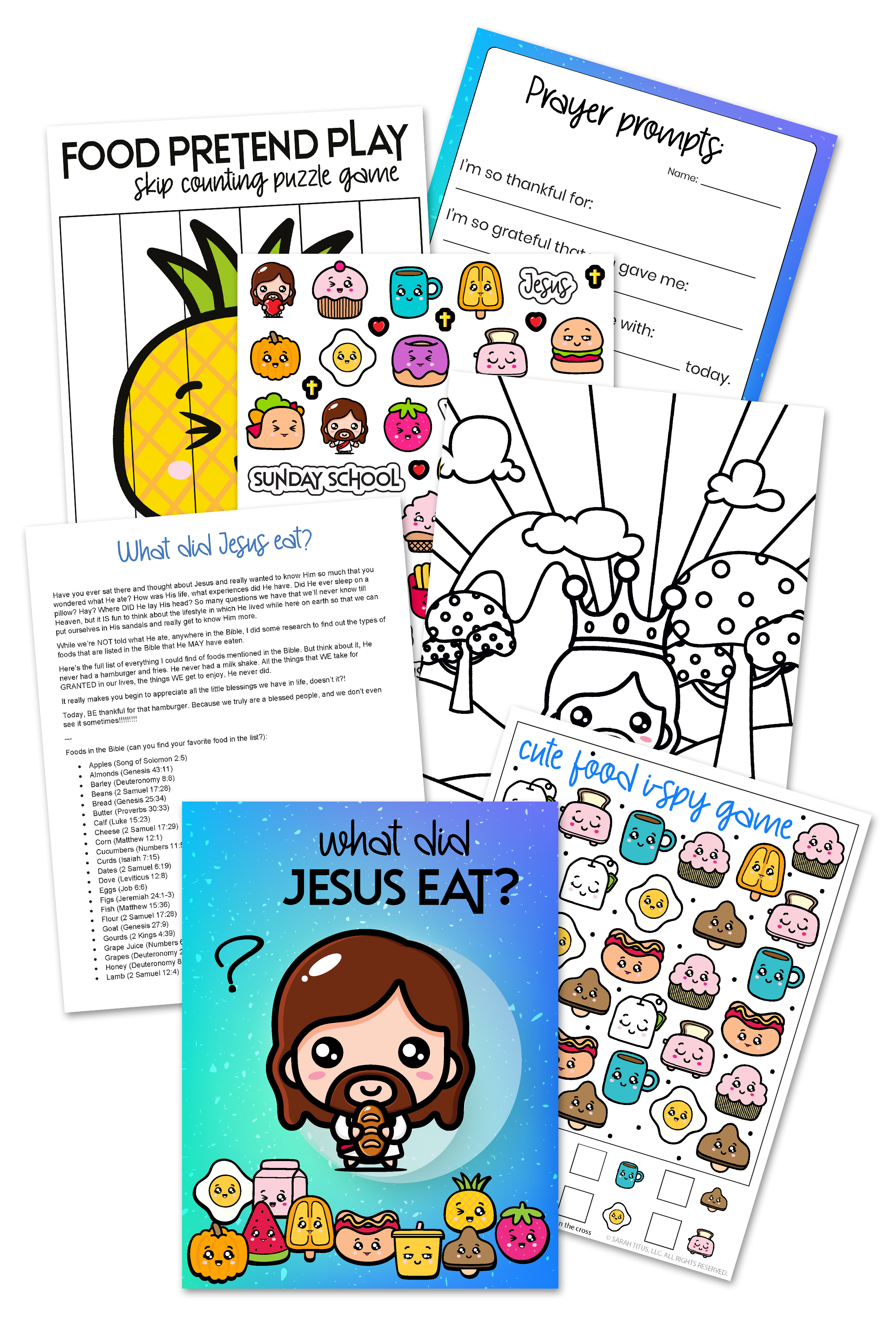 This activities pack encourages kids to celebrate their unique abilities and rejoice in how God uniquely designed each of us. It'll help kids tune into the unique traits and talents God blessed upon them.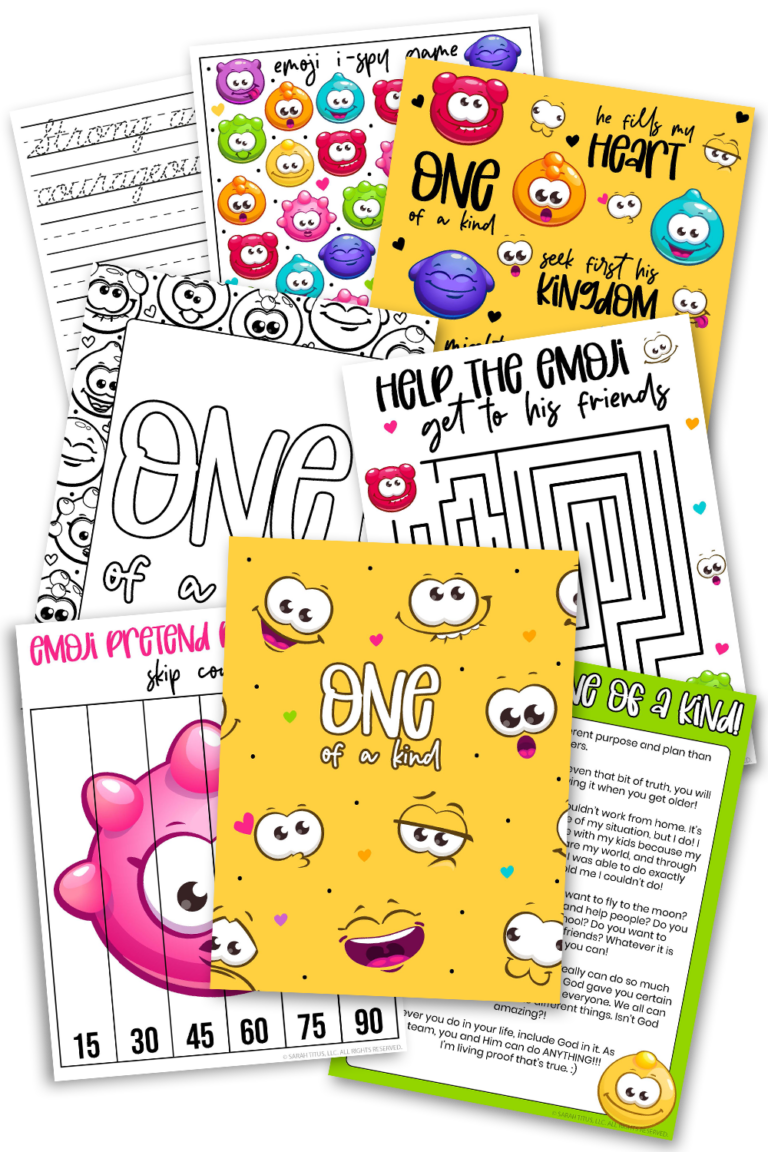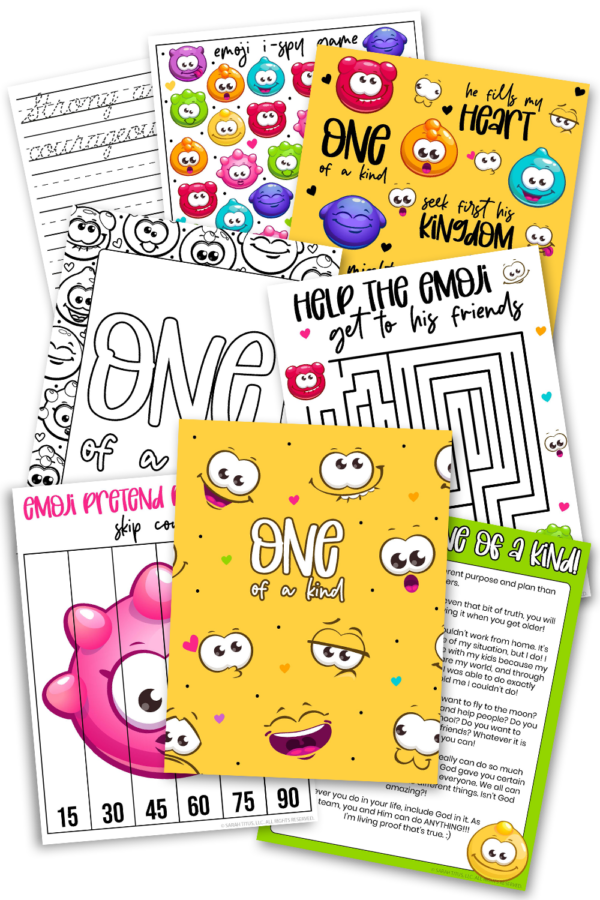 Coloring Mixup Cards Games
These card games are a super fun and creative way to help kids learn and memorize Scripture verses.
Kids can color in the cute pictures on the cards, then cut each square out, shuffle them and mix the cards up, and then they can put the Scripture verse together. There are two cool sets that you can use in your Sunday School lessons for kids…
Memorize Psalm 19:1 Coloring Mixup Cards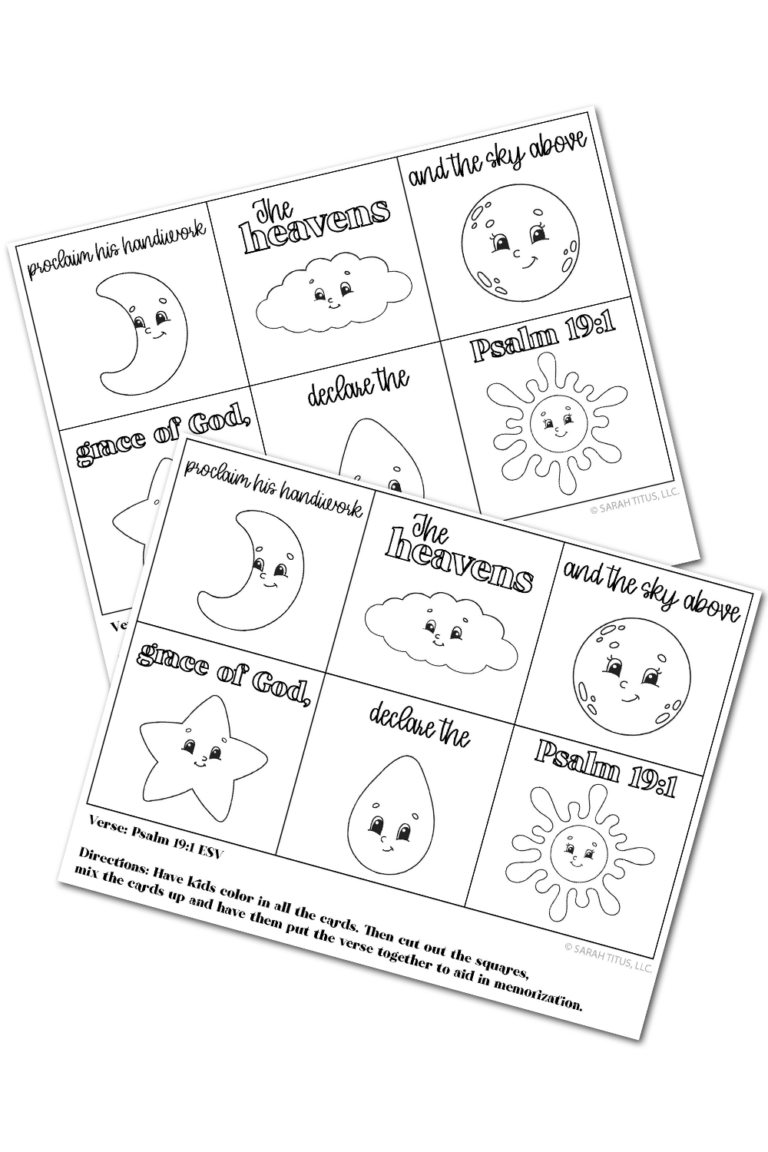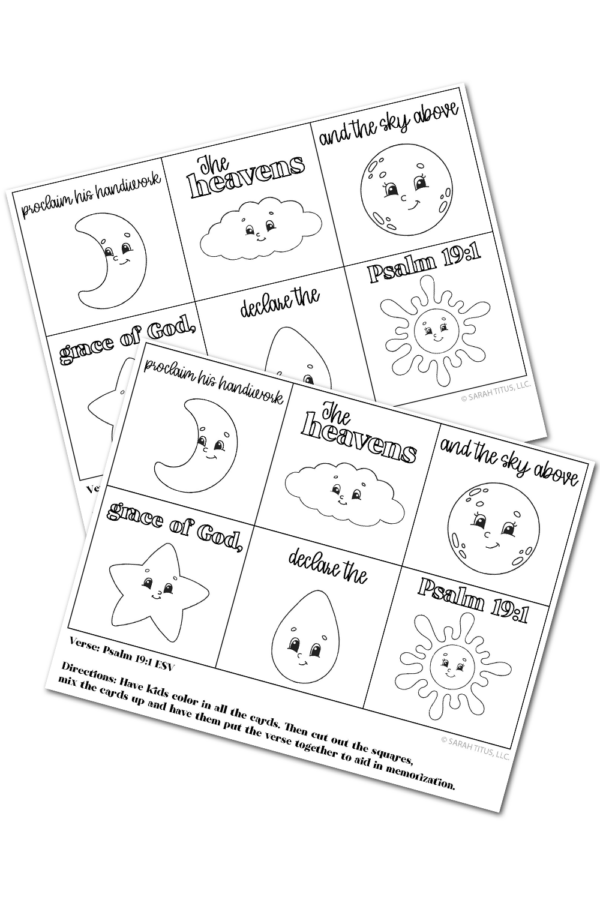 Memorize 2 Peter 3:18 Coloring Mixup Cards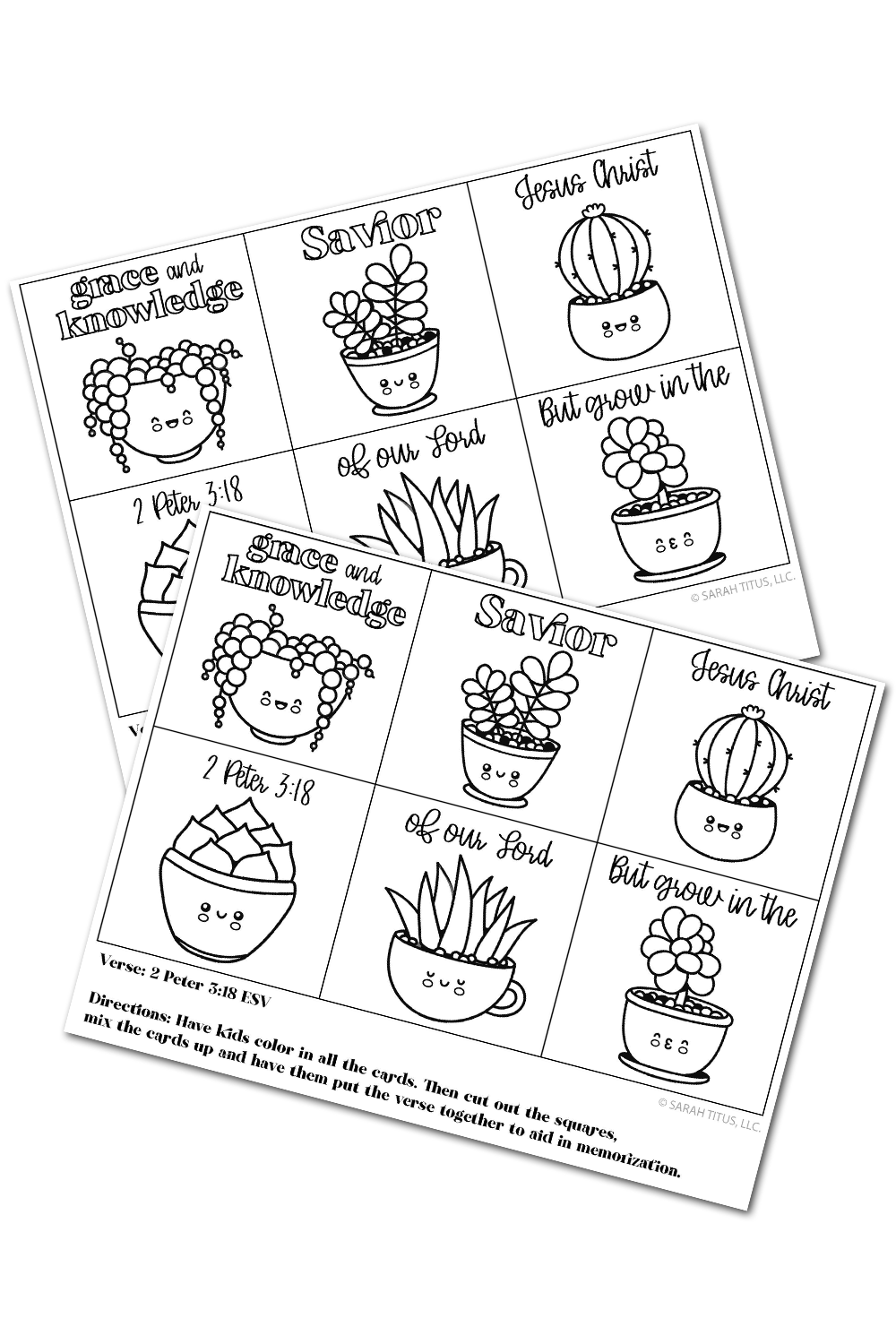 These printable sheets will help kids focus on all the GOOD things that God does for them in their daily lives and instill thankfulness in their hearts. There are prompts for children to answer, and the rest of the pages are for tracing the pictures to learn to draw OR color the pages in as they are.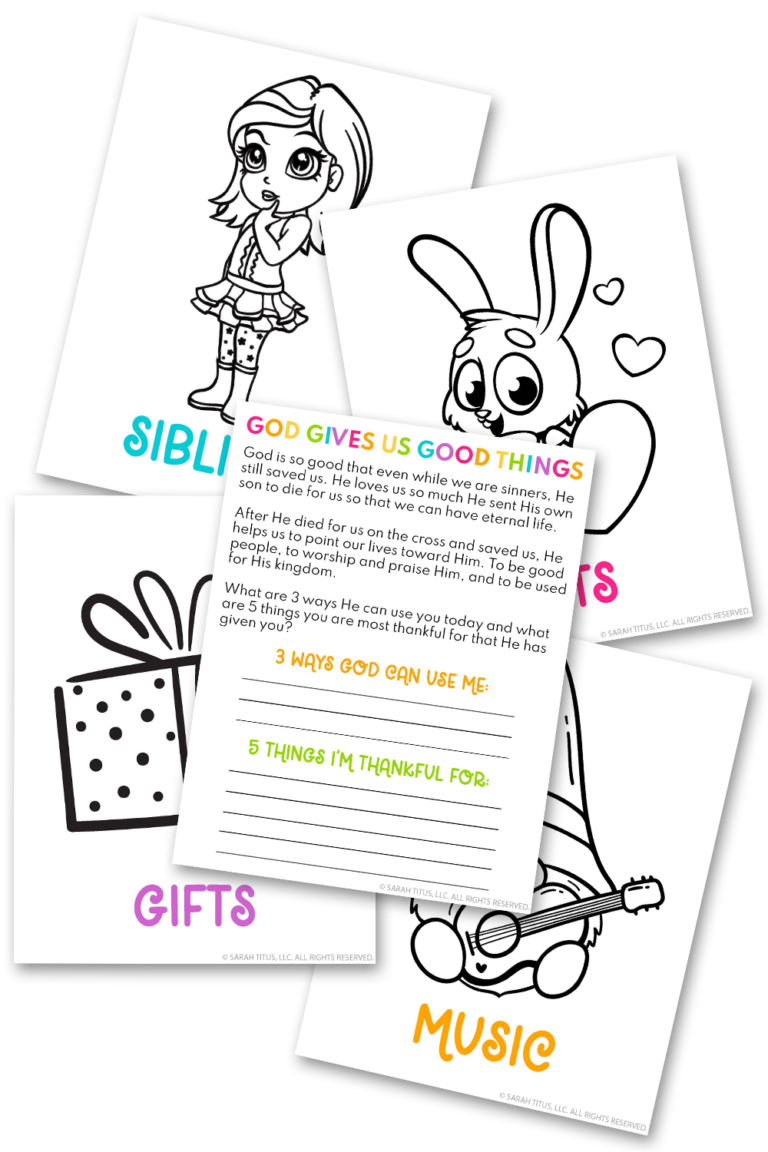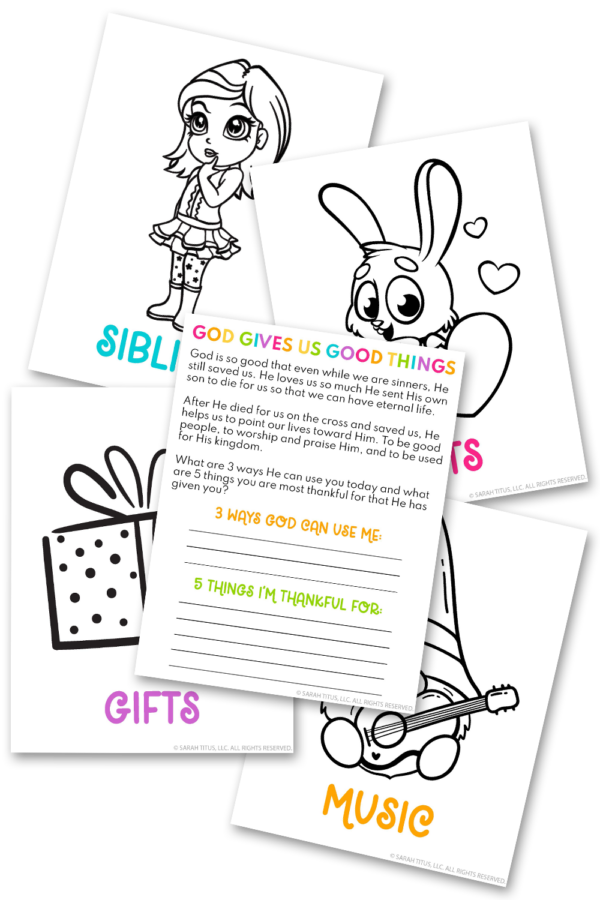 This activities pack will help kids understand the vastness of Jesus' love for them. It'll help them grow closer in their relationship with Him, knowing that He will be there for them every step of their journey through life.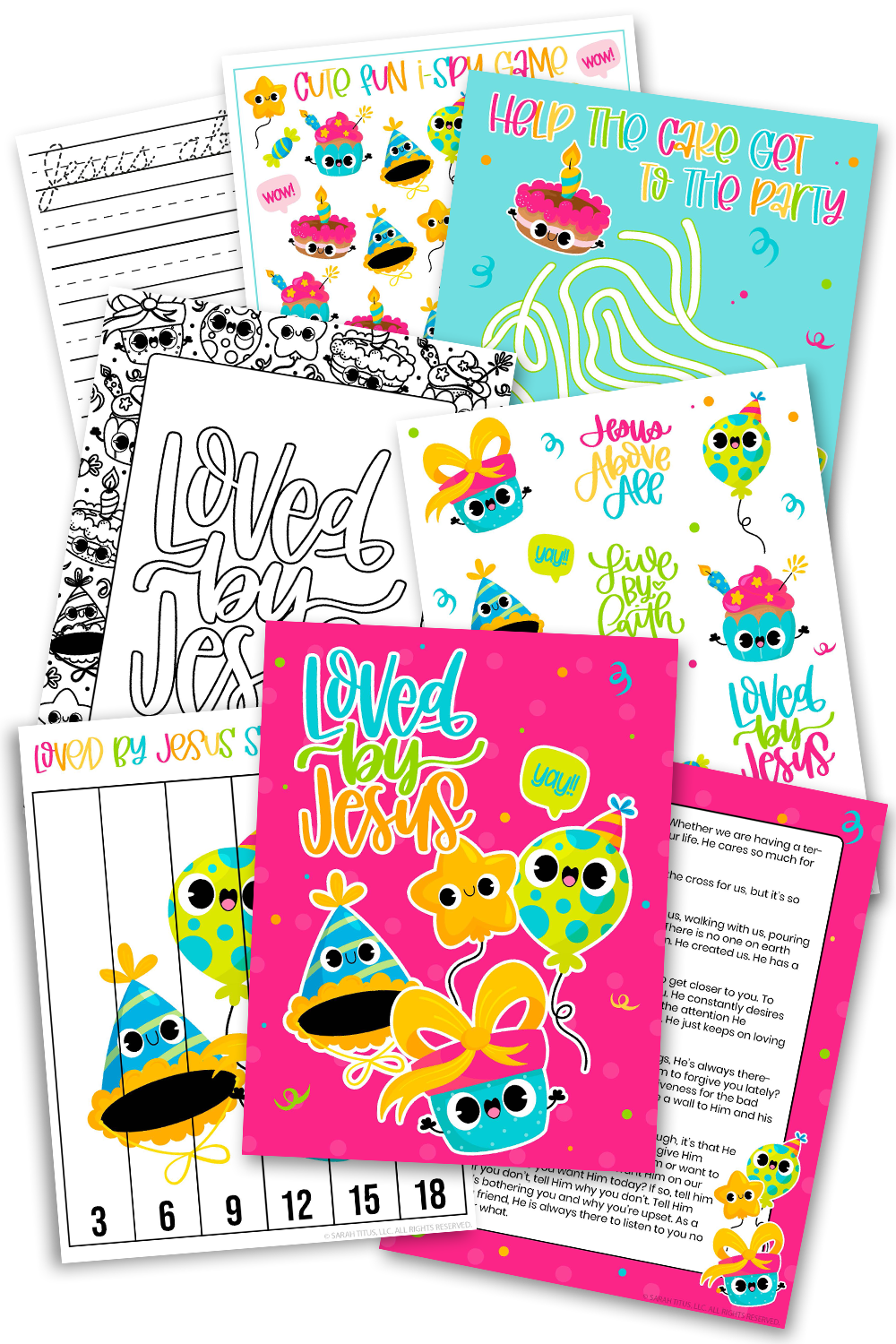 Want to infuse your lesson plans with some fun faith-filled I-Spy games? These I-Spy games below are the perfect way to prompt discussions of God and the Bible, all while having TONS of fun…