Want the secret to helping your kids enjoy doing math??
It's found within these free printables for your kids! The images are so cute and the games are so fun, they won't HELP but fall in love!!!
Check out these cute math multiplication game printables below. 🙂
Cute Fun Math Games Multiplication Printables For Kids To Learn
During this season of homeschooling my kids, I have to admit, I'm having a hard time teaching them math. I just….LOATHE math. It's not my thing. I'd much rather write for English or play in art, than yucky math. 🙂
So I needed a way to really help my son keep up on his math skills while still having fun. Thus, these printables were born, because…you can't just create for one kid without creating for the other. So there's girls AND boys games included in this set. <3 I've included some 2-digit multiplication sums to get their brains working extra hard! 🙂
My daughter is into emoticons right now, my son is into monsters, so those were both added.
There's tons to choose from though, even colorable sets!
Finally, a way to help make math fun for your kids!!
Whether they love math or maybe struggle a little, these multiplication math game printables will help encourage your kids to keep learning!
These would make a super fun gift for your school-loving kids too.
You will get 10 different multiplication game designs including:
Monsters
Outer space
Fun doodles
Cute pandas
Emoticons
Ice cream
Sports
Monkey school
Sea animals
Spring-time birds
These will help encourage your kids to learn basic math skills and practice writing their numbers if they aren't to that school level yet.
Have them first count each type of picture. For example, there are 5 Eiffel Towers and 11 diamonds on one. So the child fills in 5×11=? Then they solve for that equation. It's having them count and then multiply, so they are doing a couple different math steps. 🙂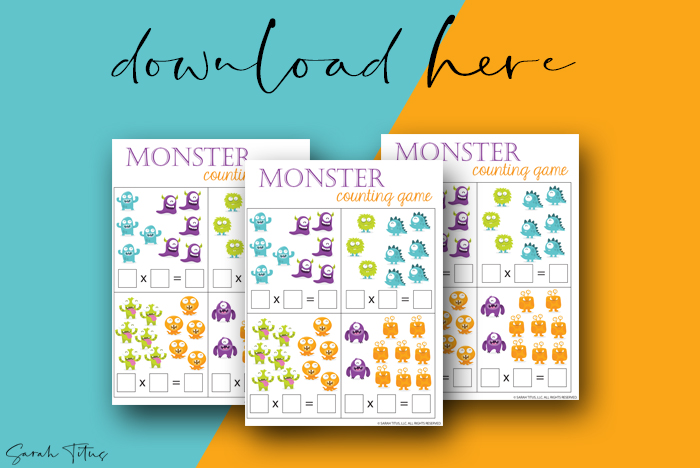 Download the monster math games multiplication printables PDF here.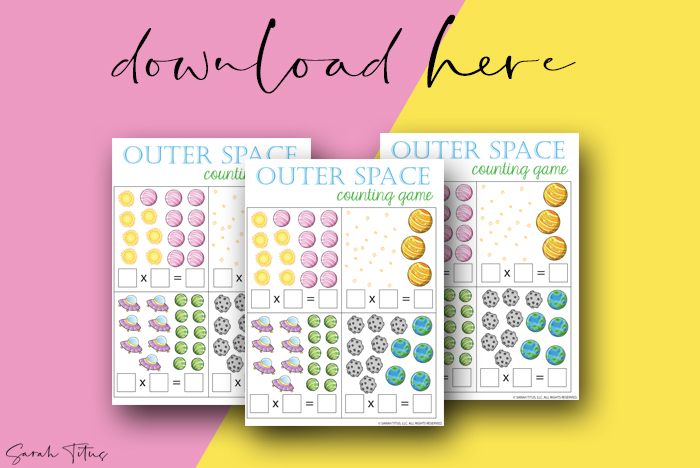 Download the outer space printable multiplication games here.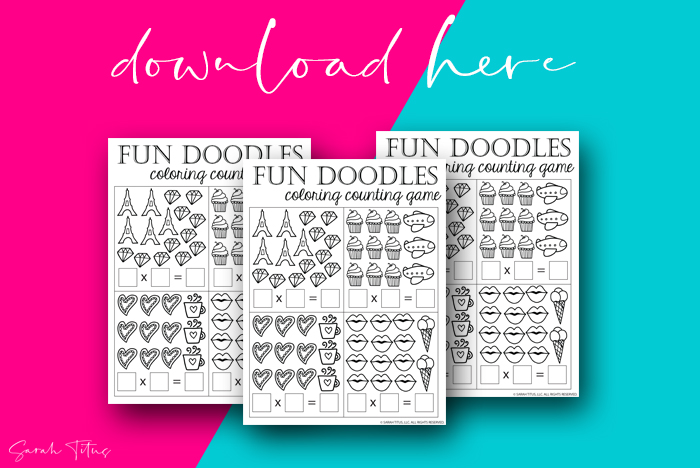 Download the fun doodles coloring math games multiplication printable here.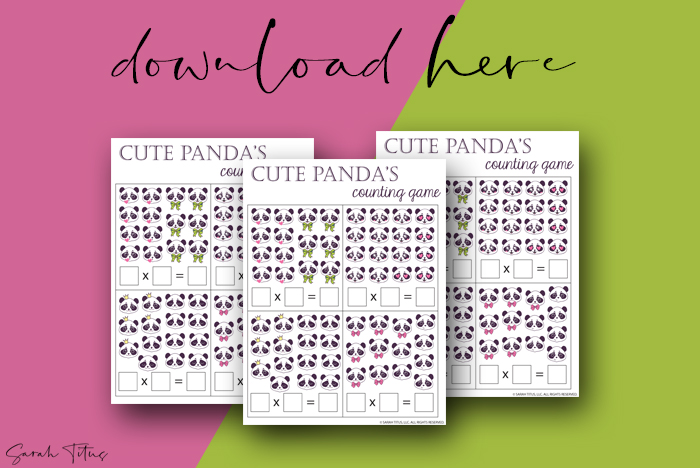 Download the panda multiplication math games printable here.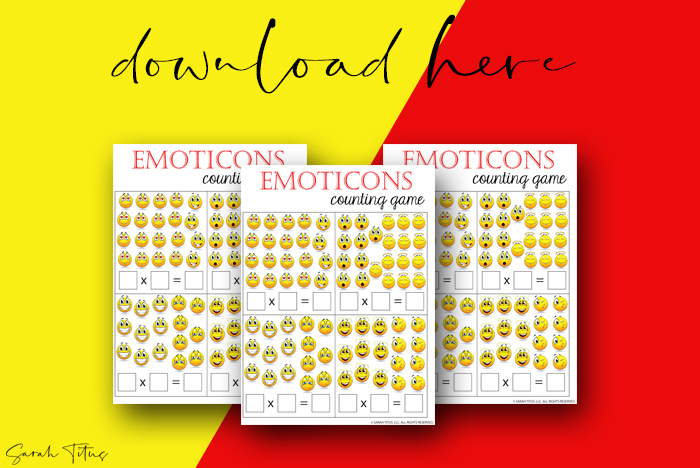 Download the emoticons math games multiplication printable here.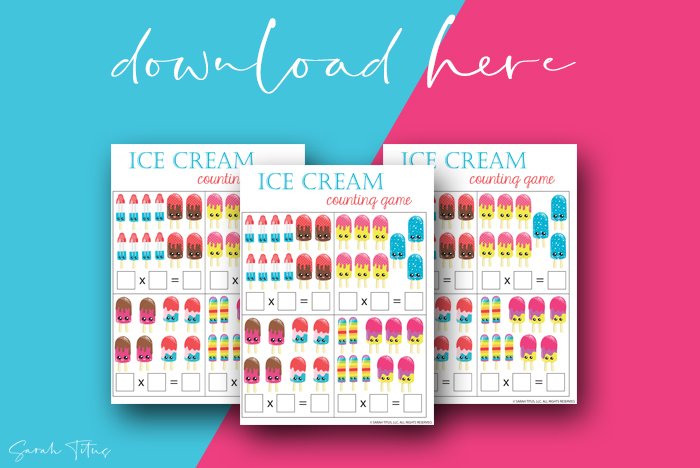 Download the ice cream math games multiplication printable here.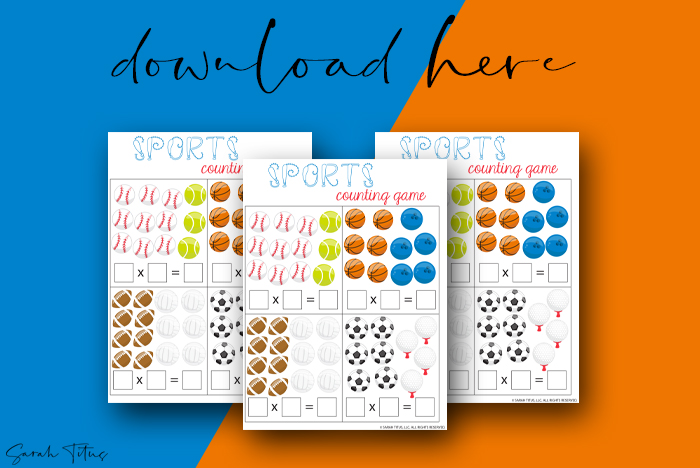 Download the sports math games multiplication printable here.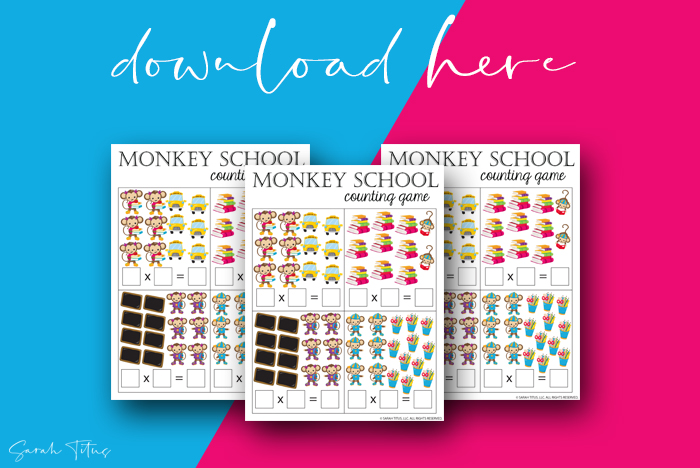 Download the monkey multiply math games printable free here.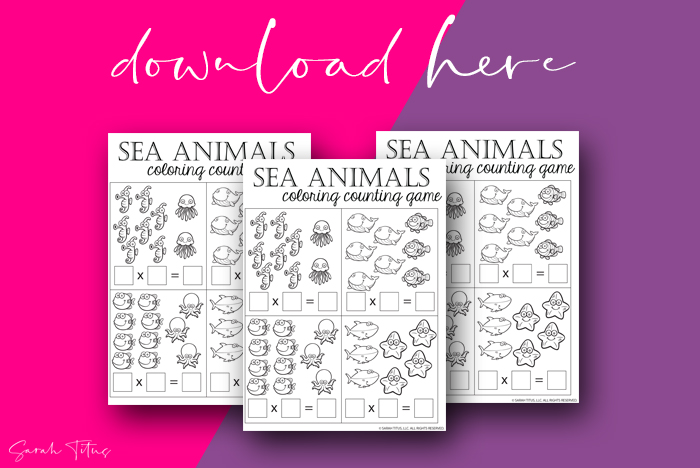 Download the sea animals coloring math games multiplication printable here.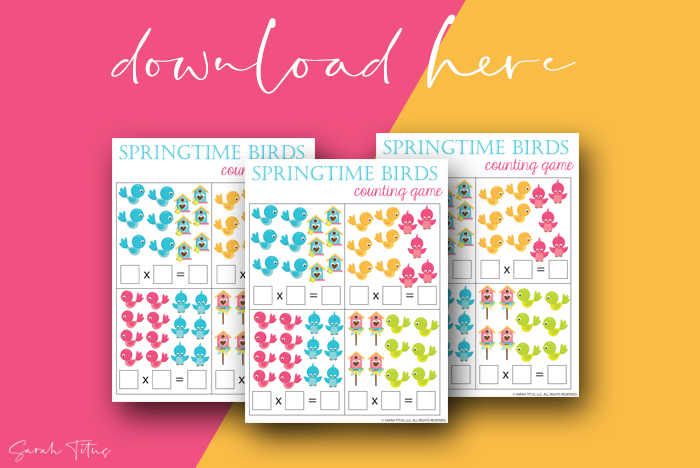 Download the springtime birds math games multiplication printable here.
Creative Ways To Use These Printables:
Here are some fun and practical ways to use these multiplication printable math games…
Bring On Long Road Trips Or Vacation
Looking for some fun activities for your kids to do on that 10-hour car ride to the beach?? These are perfect to pass the time!
They will love looking at these super fun designs and working the math problems. Don't forget to pack up some colored pencils for the colorable ones! 😉 I would recommend keeping a clipboard in the car so you can easily grab it for them to use.
This also applies to any time spent in the car, whether it's out running errands, the carpool lane, sitting at curbside pick up, etc.
Continue Learning During School Breaks
These make great tools for extended learning!
Teachers, you can use these to send home with your students during fall break, spring break, long weekends, etc. It doesn't really count as homework if it's super fun right?! 😉
Parents, you can keep your kids in the learning mindset when they are home on breaks from school. Just grab these out, maybe do 1-2 a day and they will transition back into school SO much easier!
Make A Fun Game On The Back
Not only do your kids develop their art/coloring and basic math skills, but you can add another level as well…language arts!
Once they complete a worksheet, have them write a story about the little characters on the pages and what math they learned.
For example, the panda math printable – the top left corner puzzle answer is "8 x 6 = 48." They could write a little story about how 6 pandas had 8 friends and they all ate 48 bananas! 😉
It may seem silly but I bet you will be laughing together at the stories they come up with. This also helps boost their imagination and further encourage their multiplication memory skills!!
Learning doesn't have to just be for school, and you can definitely make it fun! Enjoy! 🙂