Merry Christmas to all and to all a good…new printable!! haha.
You are SOOOO going to be holiday-ready with these adorable planner stickers.
Just take a look at these free cute Christmas art planner stickers!
Cute Christmas Art Planner Stickers Free Printable Set
I love Christmas-time and so do my kiddos! Decorating the tree, drinking hot chocolate, and sharing the story of Jesus' birth are all things we look forward to each year.
And now you can look forward to using these holiday planner stickers to get into the holiday spirit too! They have ornaments, trees, stockings, stripes and dots, and tons of cute designs!
These beautiful printable sets are Christmas inspired but you won't find the traditional red and green color scheme. The chic and stylish stickers have a beautiful cool-toned color palette with blues, purples, and pinks.
Super girly and cute, yet very subtle!
You'll find one page filled with border/heading inspired stickers and washi tape designs, and the other more block style stickers perfect for planners and journals. The best part is they are free and can be used in so many ways! Let's take a look shall we? 🙂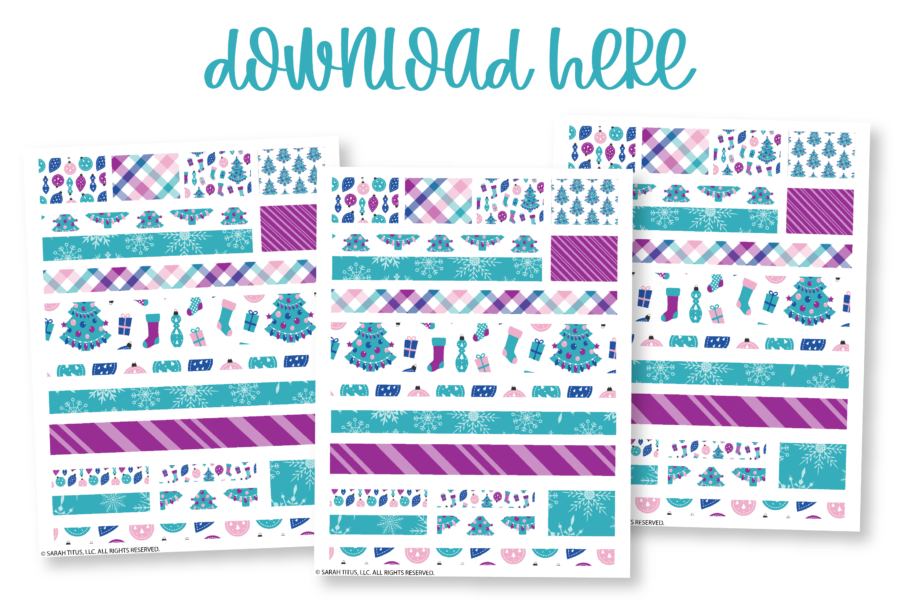 Download the cute Christmas art planner stickers free printable set here.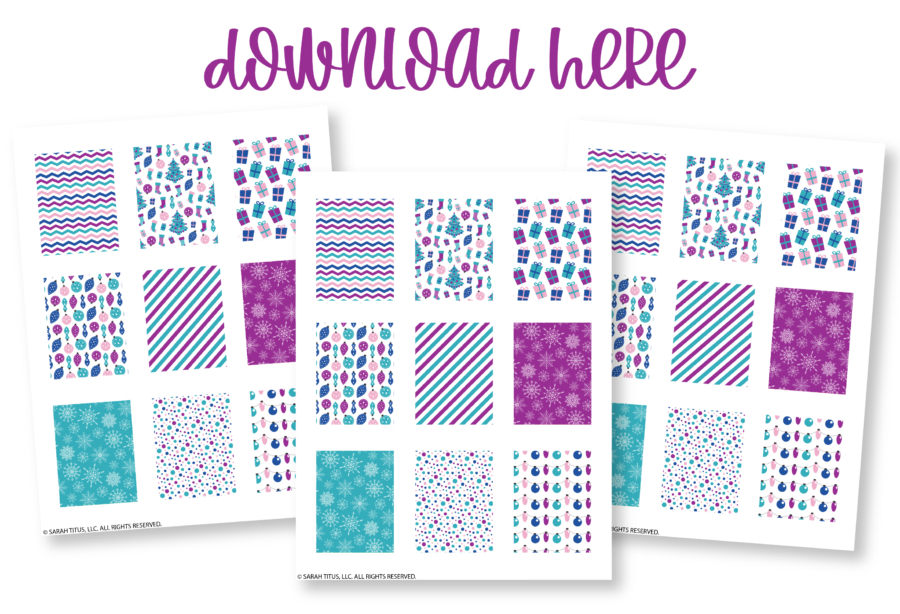 Download the cute Christmas planner stickers printable free here.
Creative Ways To Use These Printables:
Here are some fun ways to use these cute Christmas inspired printable stickers…
How cute would these look as planner stickers or as calendar stickers?? You can add borders to the month of December, or each weekly page you use. The rectangle page would be perfect to decorate and fill in blank pages or empty days.
Even if it's not during the holiday season, you'll find a few designs in here that work well no matter what time of the year! They are just cute to add a little extra OOMPH to your planners. 🙂
Use As Cute Christmas Decor
These printables are PERFECT for adding some super cute yet cheap holiday decor to your home!
These designs would be so cute either by themselves or to add pictures to them. You can use the border page to make a homemade frame around a picture or add to a blank piece of paper as a border.
The rectangle designs can be scaled bigger and added to a blank paper. You can either hang it up just as it is or add some pictures to it as well!
You can frame them and hang them on your walls in a collage, or set them on surfaces such as office desks, fireplace mantles, entry tables, etc.
Make A Christmas Activity Binder
You can make a cute binder for your kids to draw in!
Simply grab some blank paper, use a 3-hole punch and add them to the binders. Then tuck these sticker printables into the side pockets with some markers. They can draw and use the stickers to create fun Christmas designs!
Add in this free Christmas activities printable pack for extended fun. 😉
I hope you love these beautiful Christmas planner stickers kits as much as I do! Have a blessed holiday season. <3