I love little reminders every day that connect me to God. 💖
Sometimes I'll just sit there and think about Him and His Word. The names of God, words about Him, anything that reminds me of Him. I love to fill my mind with it!
Single words bring memories of His goodness quickly to my mind and my heart overflows with gratitude. 🙌
But today, I was especially filled. These words came out of the outpouring of my heart as I was meditating on Scripture. I love to meditate on Scripture and these words were inspired by some amazing passages like Galatians 5:22-23 (love, joy, peace), Philippians 4:6-7 (thankful, peace, heart, Jesus, Christ), I John 5:4 (victory, faith) and more.
These one word SVGs are an easy way to quickly, and continually, keep these thoughts in our minds.
Check out these cool arrow svg files with faith-based words I've created for you.
And YES! These stickers are pre-cropped for Goodnotes! 🎉
Cool Arrow SVG Files (+ PNGs) With Faith-Based Words
SVGs & PNGs include:
Believe
Restore
Christ
Love
Lord
Jesus
Bible
Faith
Joy
Thankful
Peace
Forgive
Heaven
Grace
Cross
Prayer
Soul
Heart
Victory
Praise
You can print them out on colored paper and frame them.
Print stickers and stick them on journals, notebooks, phone covers, etc.
Use them as digital wallpaper or banners or just to decorate your digital spaces.
Use them in digital planners (PNGs are included!!)
Use the SVGs to cut vinyl you can create signs with or even put on t-shirts, make up bags, coffee cups, totes, and more.
Keep those words in front of you and your focus on Him through out your day!!! 🙌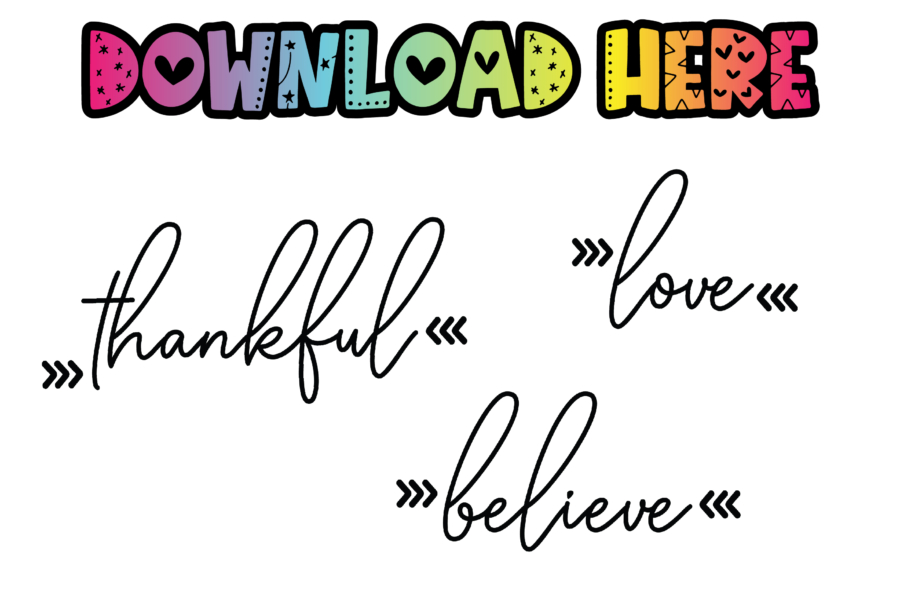 Need help uploading your SVG into Cricut? Click here to see our full tutorial!