How do you go about giving your home a refreshing look when it seems like it piles up on itself?
Having too much stuff doesn't just lead to physical clutter, it also causes mental clutter! At least it does for me. 🙂
I know everyone seems to live busy lives, but time is a precious commodity and having a tidy home is definitely worth the effort to clear up that mental space.
Thankfully, there's one awesome thing that can help in this area: declutter printables!
These best free decluttering challenges, calendars, signs, and more will help to make sure you stay organized and don't throw away things that are actually useful while organizing!
Let's get started getting your home organized!
I created these fun & colorful organization signs to make decluttering a bit less boring and also quicker. Feel free to use them for your sorting piles/bins when you decide to go through your stuff and see what's worth keeping. Be ruthless! If you're not sure where to start, I have the whole thing you need: this free printable 30-day decluttering challenge which also comes as a calendar. They are pre-filled with doable tasks and once you complete them all I promise your home will look very different.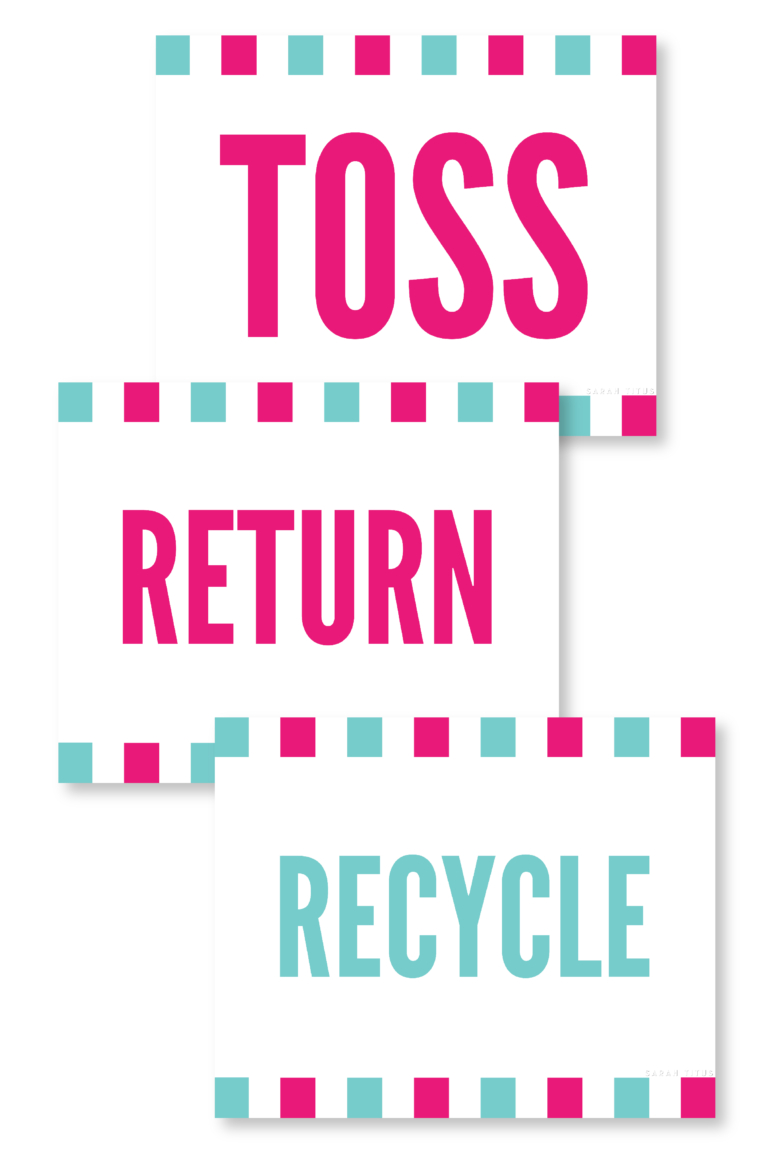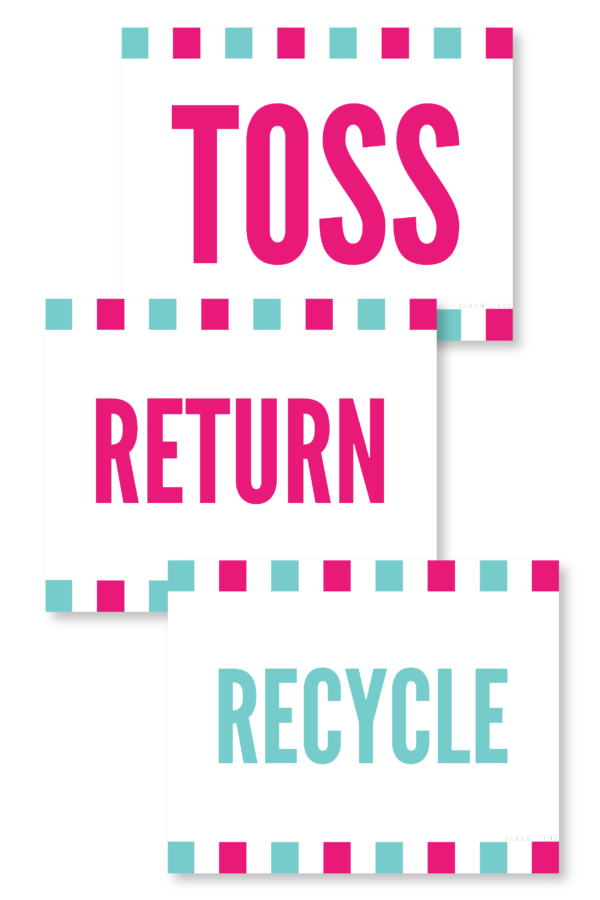 When all the stuff clogging your home seems overwhelming, take a step-by-step approach to fixing the problem with these practical home cleaning and decluttering checklists. P.s. don't you just LOVE that font she's using?! Uber cute! If you are pushed from time, even 10 minutes each day is absolutely fine!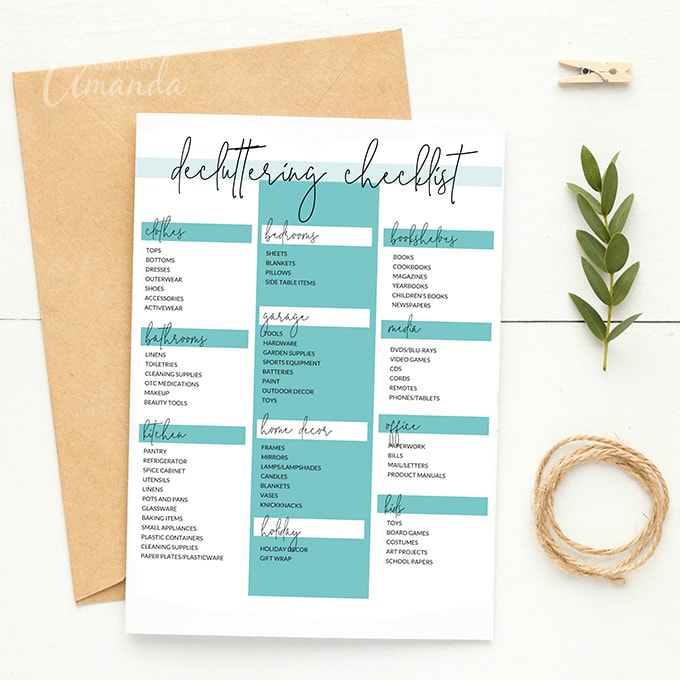 A single task per day is another easy method to get rid of the clutter and this free printable monthly challenge template will help you keep track of your progress. Whether it's January or not, this calendar can be used any month of the year!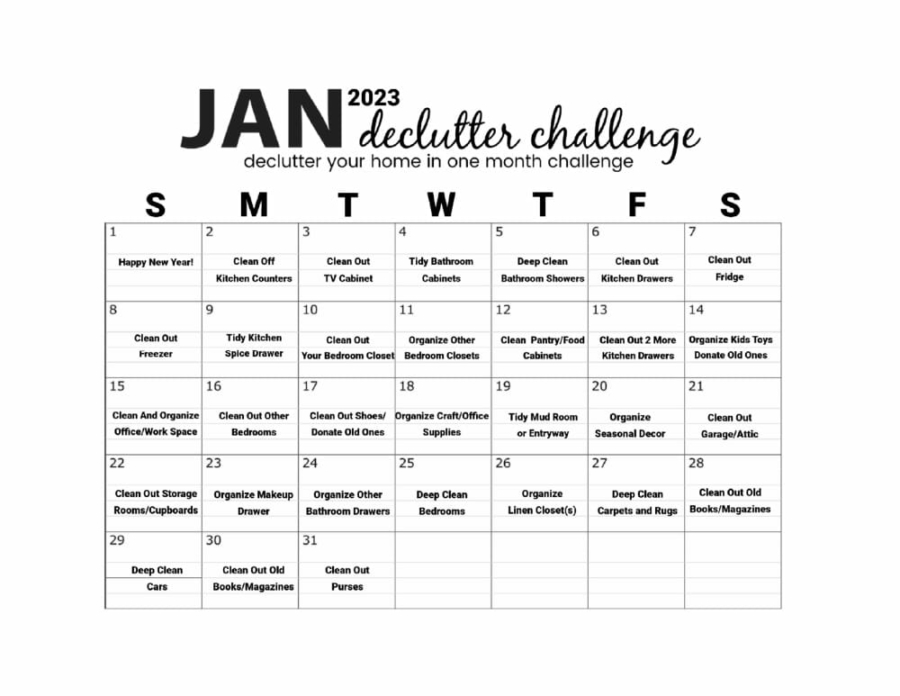 Here's another simple monthly declutter challenge that can work wonders and you can reuse it every now and then or yearly to keep things under control.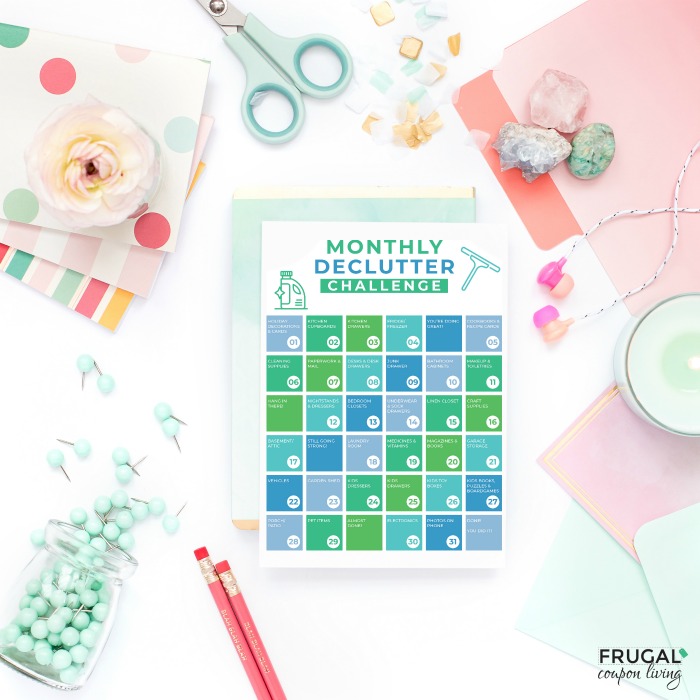 The Konmari method uses a different approach to decluttering and although I know nothing about it (I already have a good organizing system and schedule), so many people rave about it. Here's how to do it!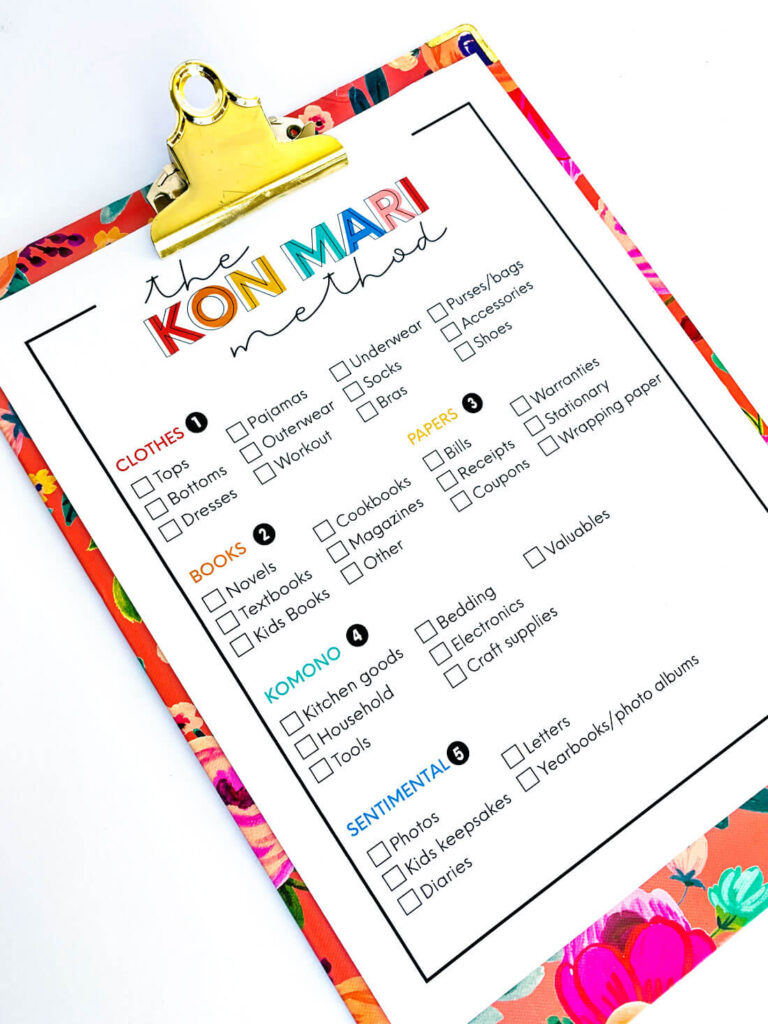 This simple declutter checklist is very comprehensive and you can go through the tasks at your own speed. This list is great!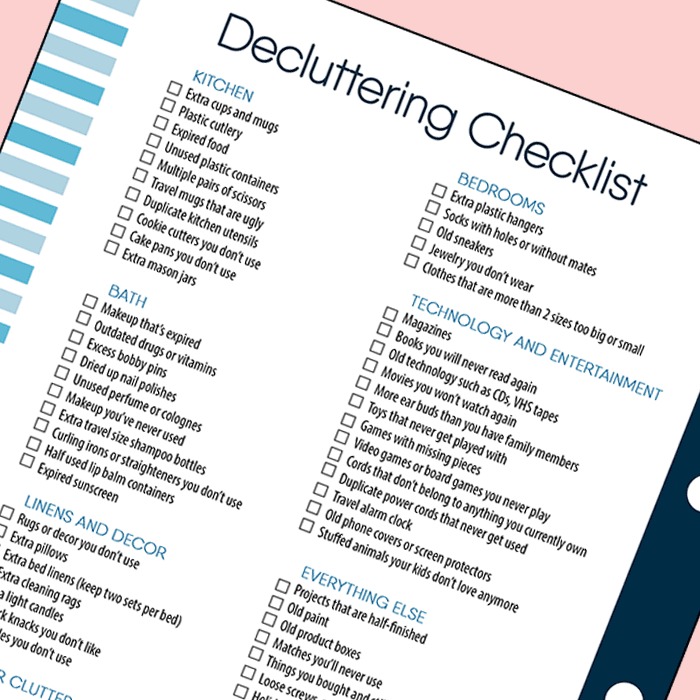 If you've been searching for a detailed Konmari (Marie Kondo) decluttering guide, try this amazing 5-page printable!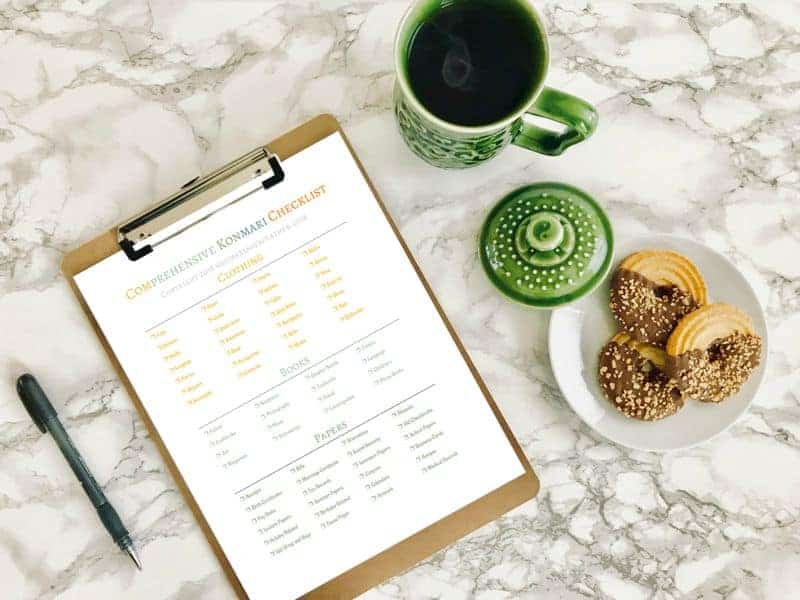 The biggest problem with decluttering is deciding what to keep and what to throw away. Use this super helpful printable cheat sheet to make sure you always make the right decisions.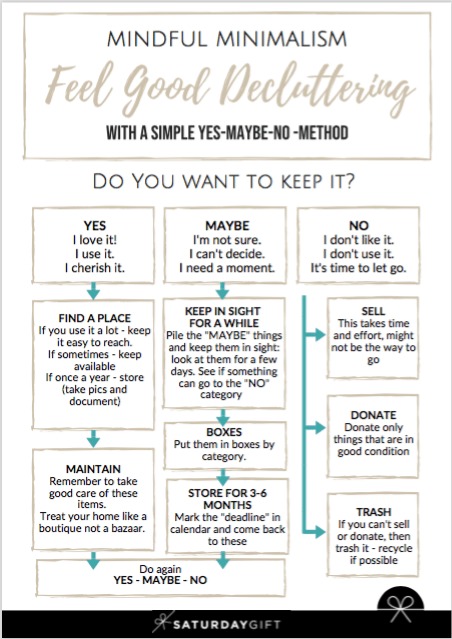 Decluttering is not an easy job to tackle, which is why these free Konmari checklists will help you reach your goals much faster if you complete the tasks in the order they have been listed.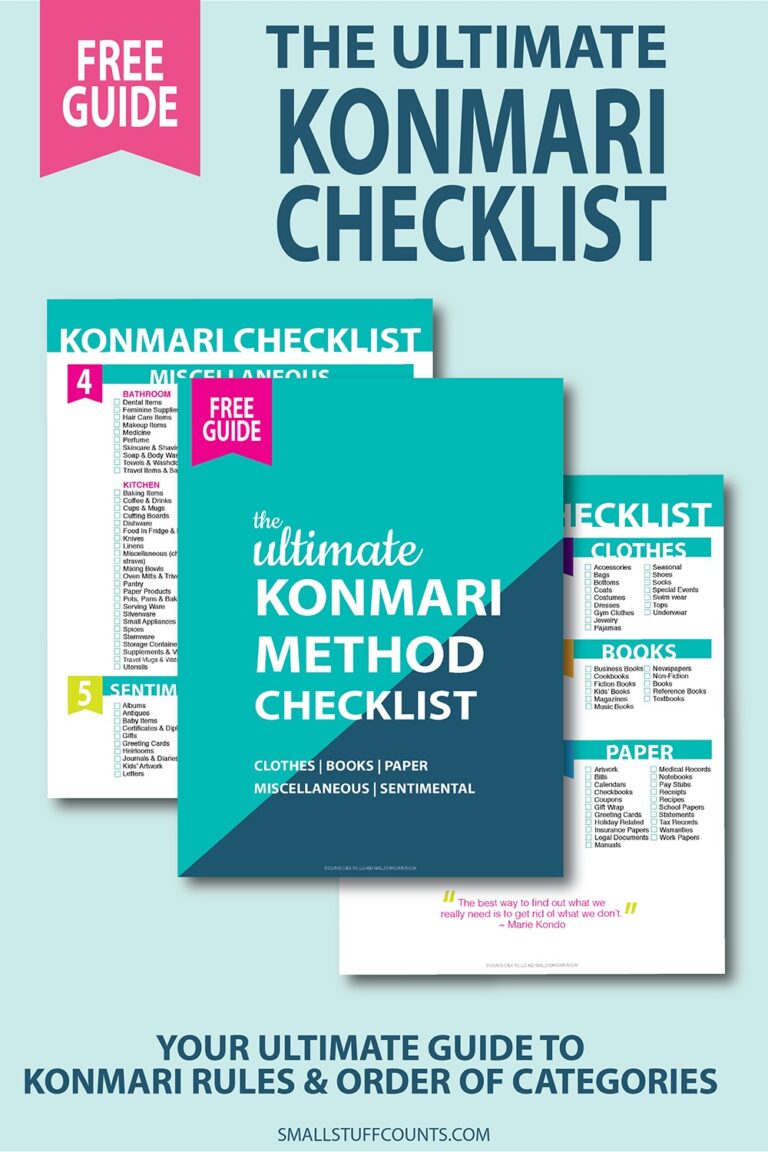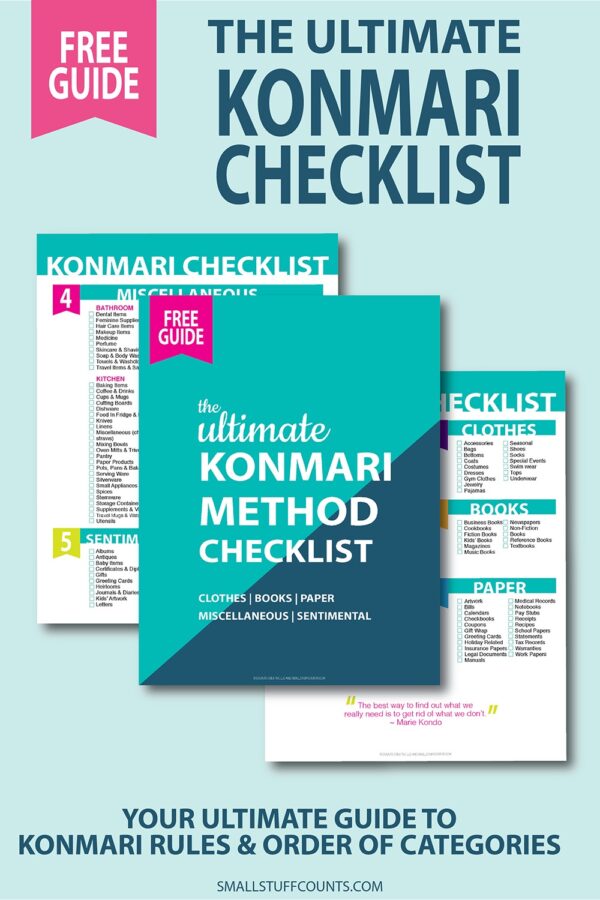 A 30-days decluttering challenge can make all the difference when it comes to having a tidy home. This free printable has only approachable tasks so you can actually stick to the list and complete them all.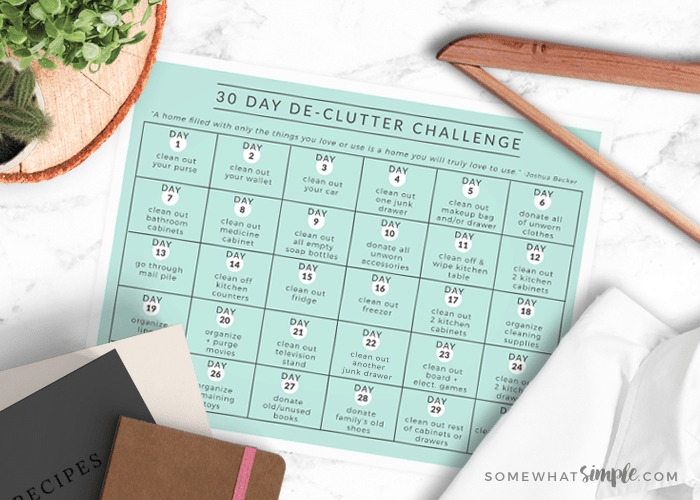 You have to admit that 15-minutes decluttering tasks are easier to bear and this free printable has over 350 of them so take your pick!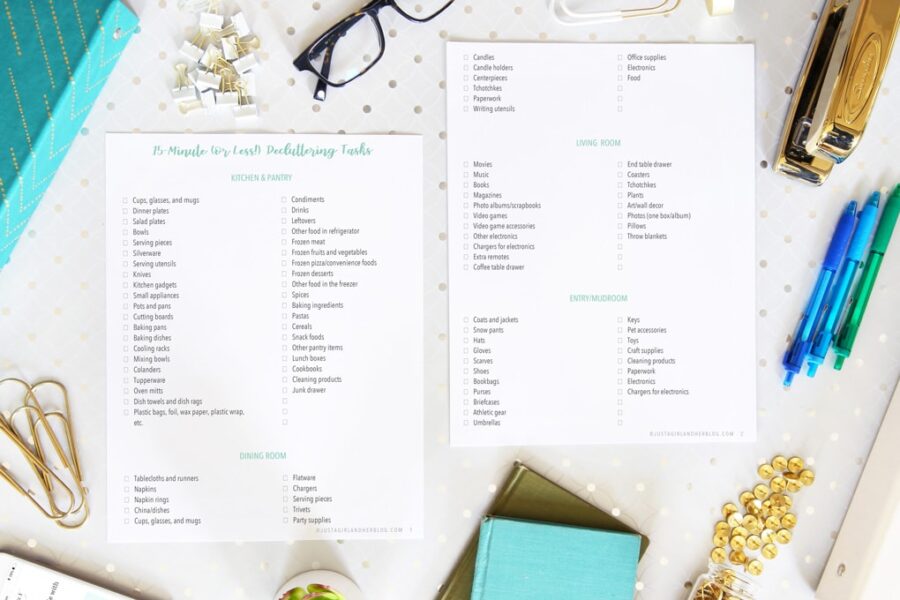 Now is the perfect time to organize your home!