Have you been wanting to save some extra cash for that special occasion you have coming up? Or maybe you want to get more strict with your budgeting??
I have got the perfect money envelope system printables for you today! Check out these beautiful teal art cash envelope printables for budgeting!
Seriously, so cute!!!
Beautiful Teal Art Cash Envelope Printables For Budgeting
Creating, implementing and sticking to a budget is one of the most important things we can do when it comes to our finances. When we don't know where our money is going, there's no accountability, thus making us spend more without even realizing it.
Have you ever gotten to the end of the month and wondered where all your money went?? Let's fix that!
These beautifully designed horizontal cash envelope printables are the perfect resource to help keep you on track! They can be printed, cut out, folded and filled out to hold cash for whatever purpose you need it for.
Print on regular paper or cardstock. Here's what I use:
You'll get lots of cute designs in one of the most popular of colors…teal! There is also a space on the outside front of each envelope to write the date, a breakdown of the amount spent and purpose, making it an easy tracker of where your money is going. 🙂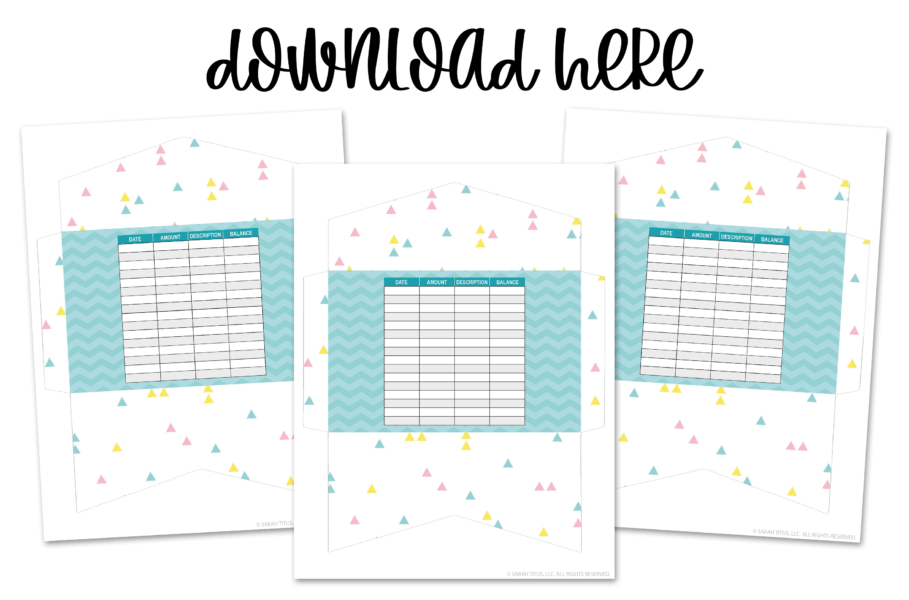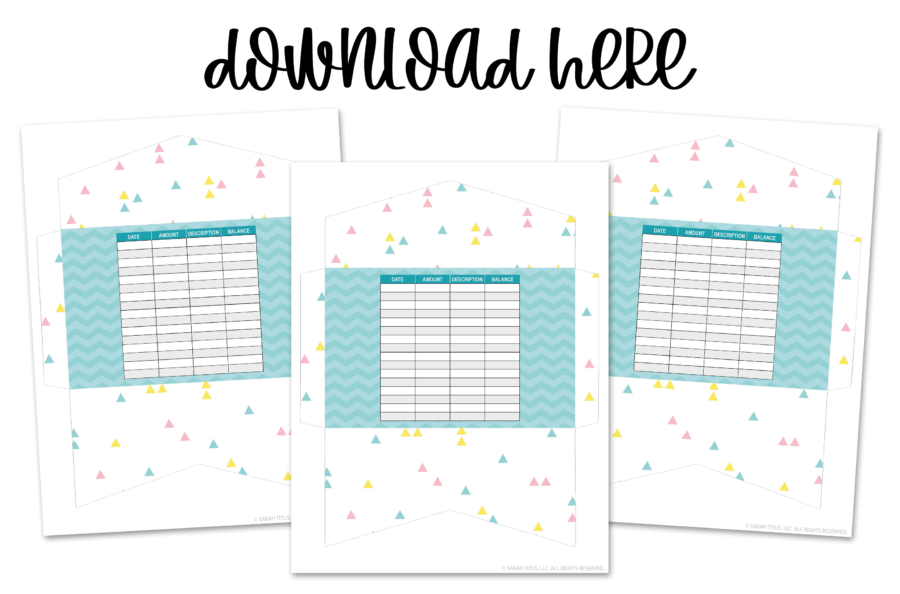 Download the chevron cash envelope printable templates here.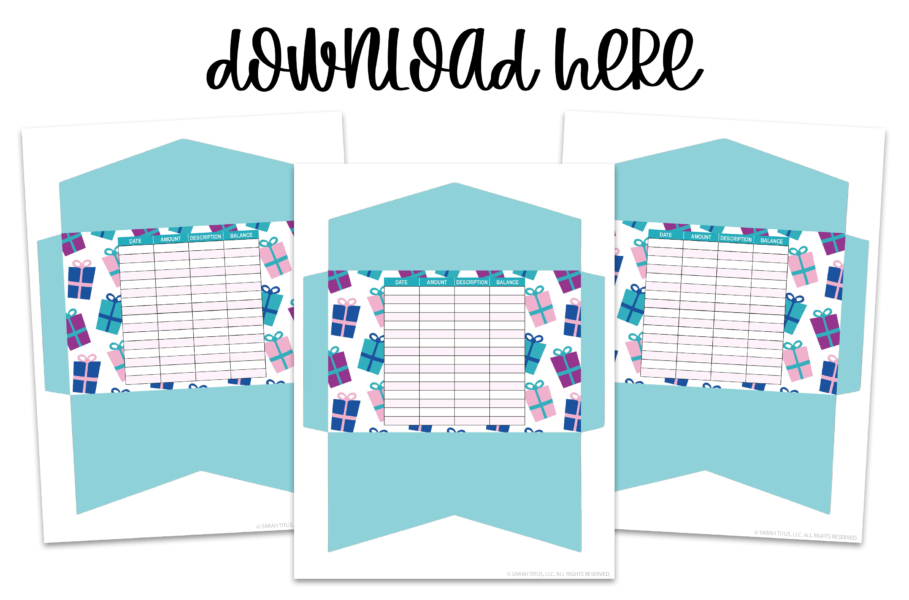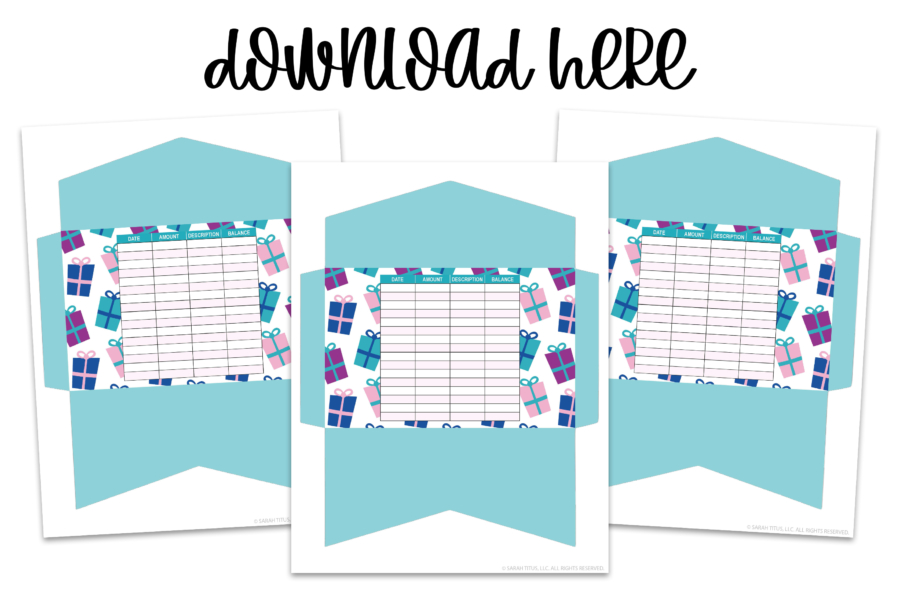 Download the presents printable cash envelopes here.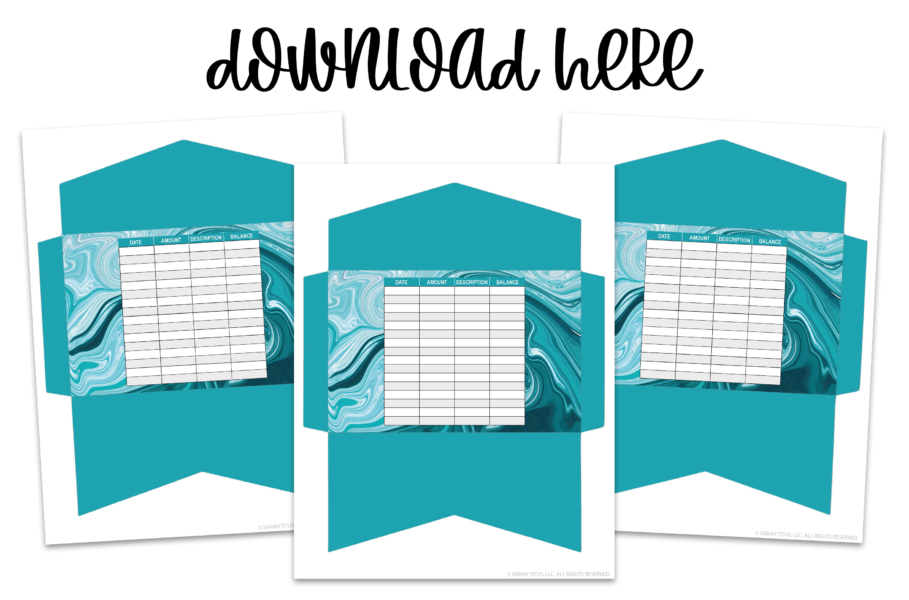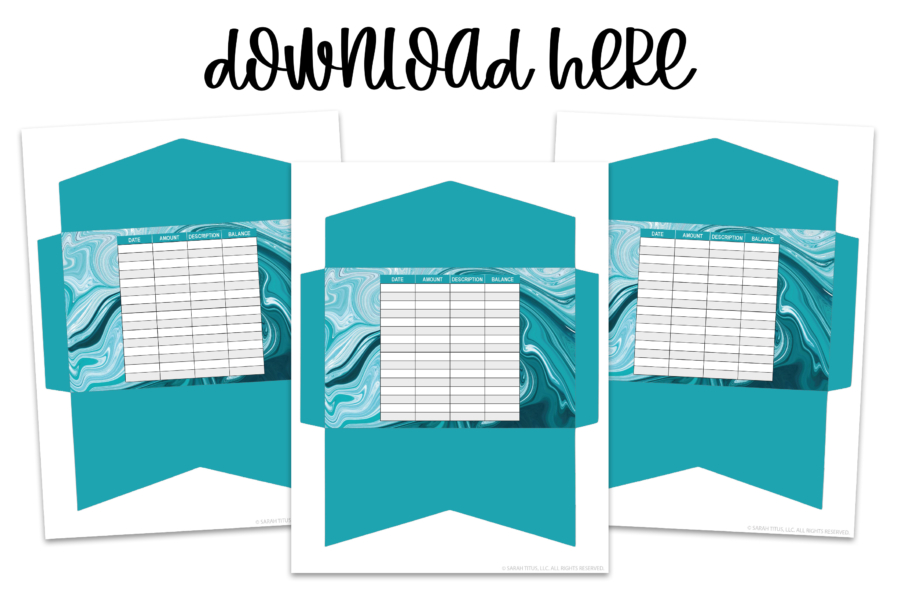 Download the marble money envelopes diy printable here.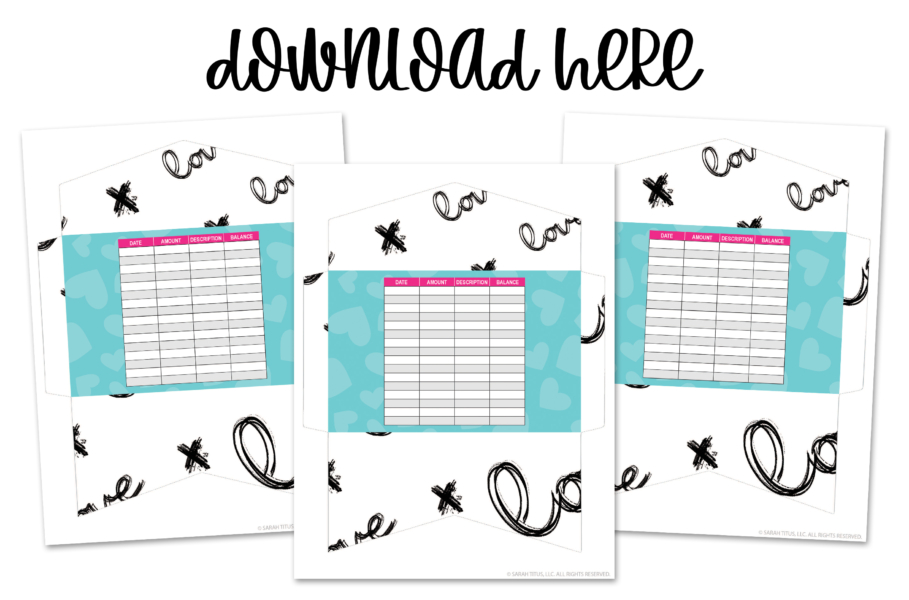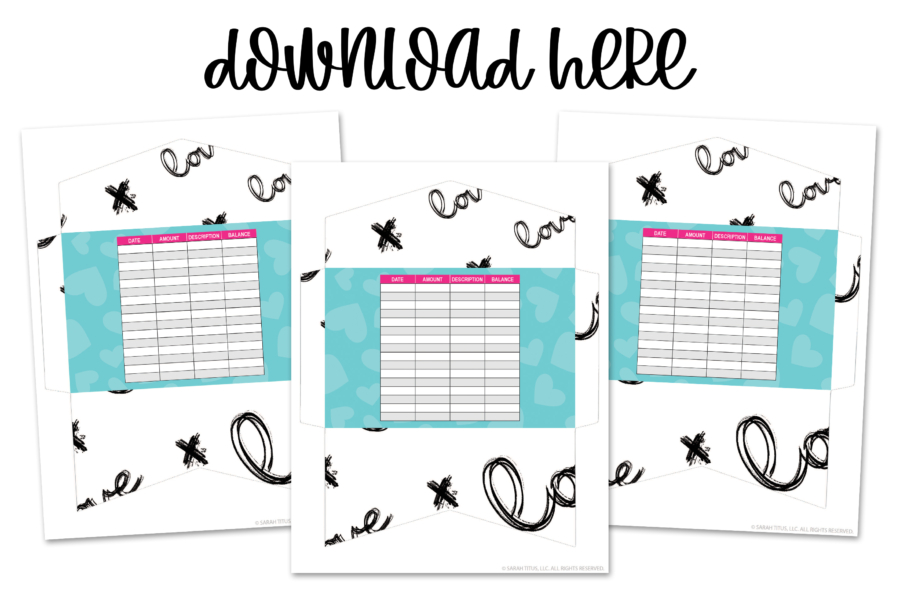 Download the love printable envelopes for budgeting here.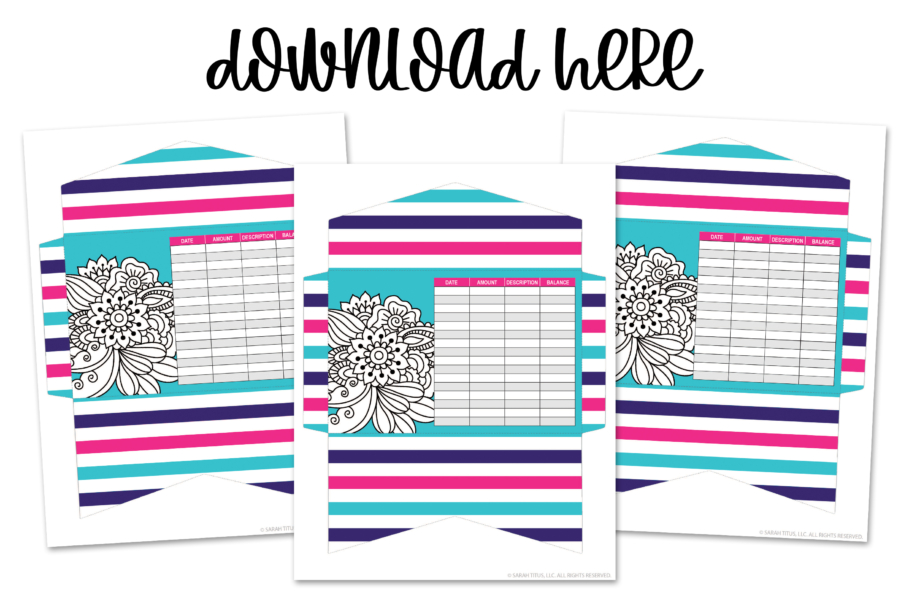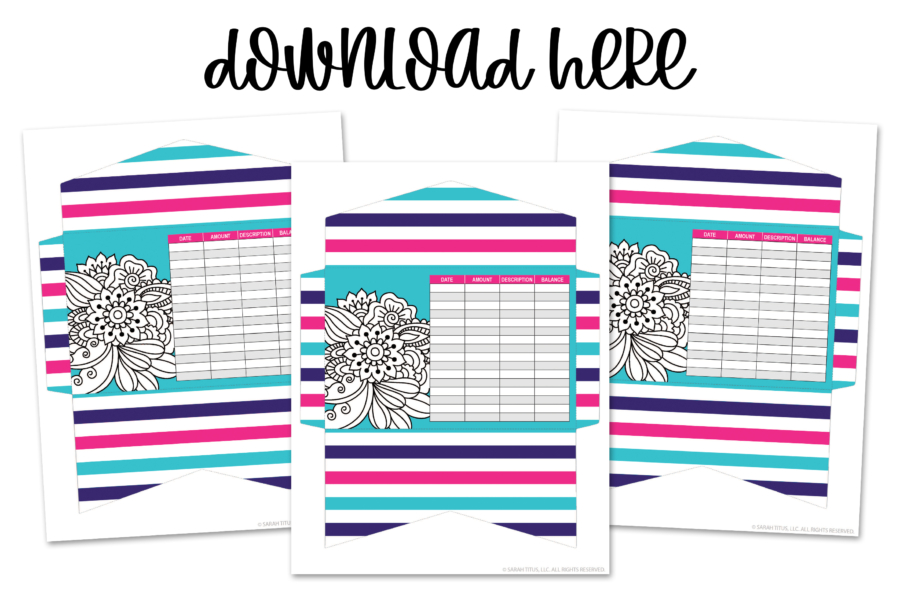 Download the flower stripe cash envelope printables for budgeting here.
Creating Your Budget:
First, make your budget! I've got some great tips on how you can create a budget that works for you here with a few free printables too!
Set up a monthly budget that includes an estimated expense amount, the total you actually spent and sources of income too.
Do your best to stick to this, and add in here and there where you need it. For example, if you are going on vacation in 6 months, set aside a "vacation budget" for that time period so you'll be ready!
Use For Non-Bill Related Things
Use these cash envelopes for things you don't need a debit card for. For this plan, the less you can use your debit card the better!
People say that they find it's easier to swipe a card and not think about that $5 you may have just spent on food, because you can't physically see it. With cash envelopes, once you run out, you are out! No more spending.
Use these for gas, groceries, dining out, baby supplies, household items, and other categories like that.
Encourage Your Kids To Use Them
Teach your kids the responsibility of handling money well by letting them use these envelopes too!
They could use money from their allowances, or encourage them to go out and earn money! Offer to mow the neighbors' yard, sell some of their old toys and so on.
Your kids will be able to see how beneficial it is to save their money and keeping track of where it's going. Help them get it all set up and encourage them along the way!
They'll love the fun designs, so getting them on board shouldn't be a problem. 😉
Organizing your budget will be so much easier with these super cute and easy made-for-you cash envelopes! Happy budgeting! I'm sure Dave Ramsey would be proud! 🙂