Have you been looking for a great printable daily planner that you can print from home to save you money (and time)?
You just want something quick you can download and print NOW without a bunch of fuss, but you also want it to look good. After all, this IS something you'll be using for a while, right?!
But weeding through a bunch of posts and pages to get an entire and COMPLETE SET is time consuming.
Plus all your pages are mismatched and you end up having to be a great detective to determine which pages you need and which you don't.
I get it.
When I create my binders, I make sure that ONE binder, one perfectly matched SET, has ALLLLL the pages you'll ever need.
No more searching around for solutions.
No more scouring the internet to find what you need.
You can just come here to my famous binders and find exactly what you're looking for.
My binders have sold over $14 million to date in my Shopify store so you know you're in GREAT hands. Everyone LOVES them.
Perhaps you need it for your kids, for college, for a friend, or for yourself to be more organized in your everyday life.
You'll find pages to help you organize your life, track your goals, and have important dates and information at your fingertips. With over 150+ templates, you will for SURE have everything you need!

Today I have for you two different template sets. The first one is 140+ pages and the pages include:
Cover and Spines (1″, 1 1/2″, 2″, 3″, 4″ spines)
Monthly Covers
Topic Covers
Emergency Contacts (filled out and blank pages)
Important Contact Info.
Important Dates
Birthdays and Anniversaries
School Info & Contacts
Grocery List
Monthly Meal Plan
Meal Plan
Weekly Menu
Mind Maps
Planning
Goals Breakdown
Yearly Goals
Goal Setting
Quarterly Goals
School Calendar
Monthly Daily Planner Pages
Weekly Plans Pages
Daily, Monthly, & Weekly To Do Lists
Notes
You can grab the Undated Daily Planner here.
My Favorite Pages
It's hard to choose favorite pages because they are all helpful, but here's a few of my personal favs. 🙂
These colorful Mind Maps printables are GREAT! A perfect way to get what you're thinking down on paper. If you're a visual person like me, this is a perfect way to take notes, write down ideas, brainstorm, create a mood board, or plan for a special event. Great way to exercise your mind too!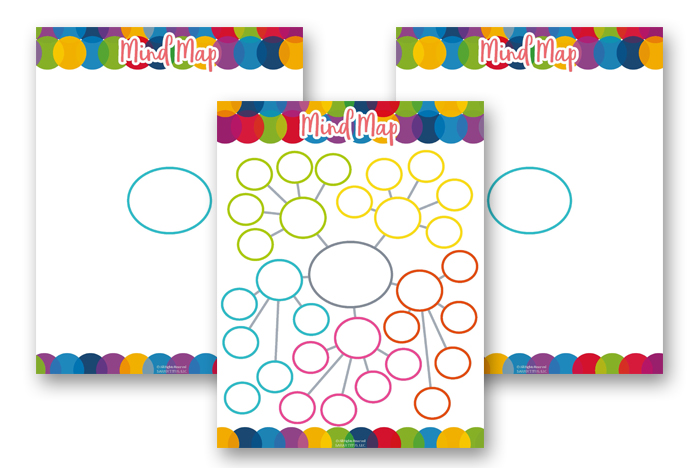 This Meal Plan printable has every meal covered including snack time! This is a great printable to hang on your refrigerator so the fam knows what is on the menu for the week.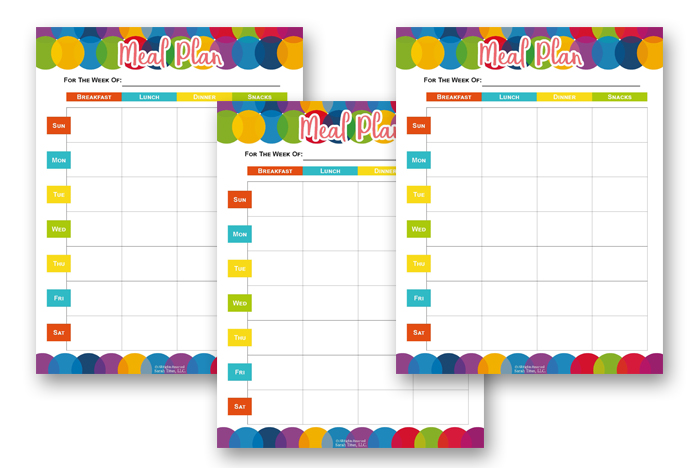 I NEVER want to forget a special occasion (which I'm prone to do) so this Important Dates printable is a must. This year-long Important Dates printable makes it easy to remember birthdays, anniversaries, and special events. I'm sure you will find this a favorite of yours too!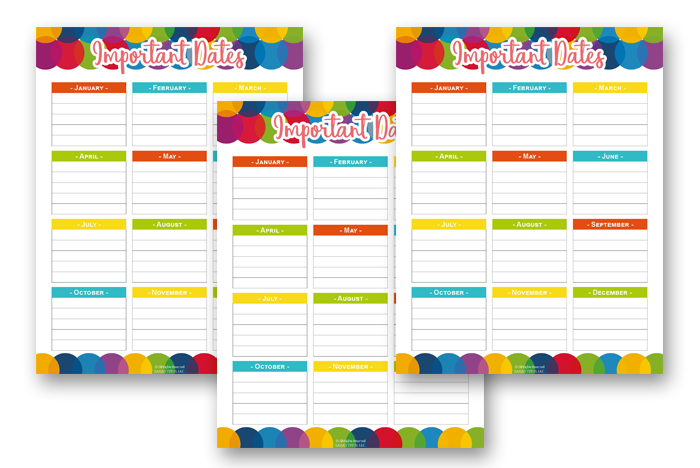 Where would you like to be a year from now? Whether it's personal or professional, it's important to set goals and have your sights on YOUR big picture. Take your yearly goals and break them down to one quarter at a time. These Quarterly Goals printables are a great way to write down the steps needed to achieve YOUR big picture goals! With this page, you can accomplish more than you ever dreamed possible!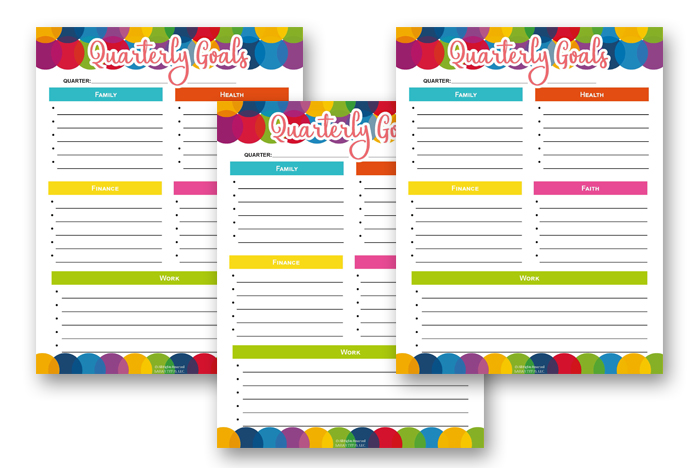 These undated Monthly Planner pages are a great way to see your month at a glance! A great place to write down appointments, any special occasion, a national holiday, work schedule and may I add…VACATION!! It even has a place to write down your goals for the month.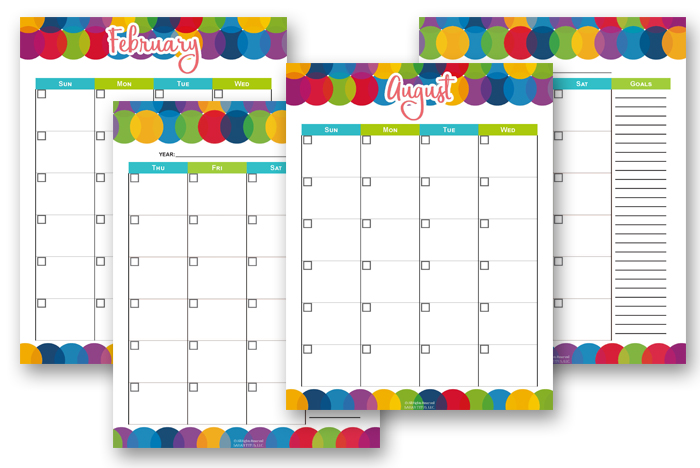 This Planning printable is another great tool you can use to achieve your goals. I absolutely LOVE the sections in this planning page, What Do I Want To Do?, Words to Live By, Top Goals, My Hopes, Practical Action Steps, and To Be Achieved By. Another GREAT way to stay focused on your goals, and how I am able to accomplish so much in so little time.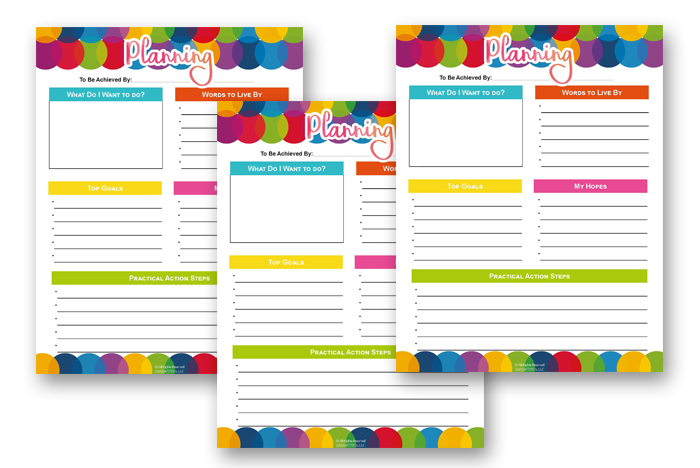 The School Calendar printable pages are a great way for your kids to keep track of your homework assignments, quizzes, exams and school project due dates. The perfect way to stay organized during the school year. This will make YOUR life easier when your KIDS are more organized! 🙂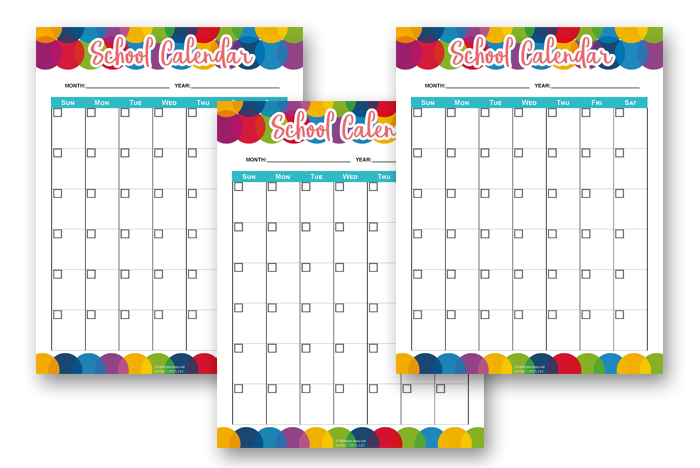 Monthly, Weekly, and Blank To Do Lists
To Do lists are a MUST!!! The satisfaction of being able to check off the box! CHECK!! Oh! The sense of accomplishment! 🙂 We are all busy, really busy! The Monthly, Weekly and Blank To Do Lists will keep you on track in getting the THINGS you must get done, DONE!
I hope you like the planner as much as I do!!
See what others are saying about the planner…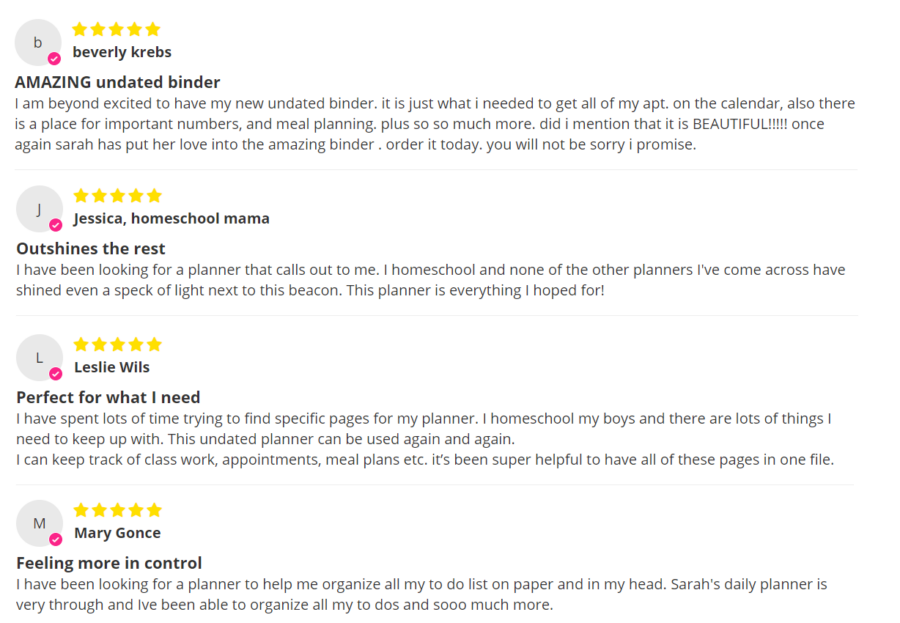 Get your Undated Daily Planner here.
*Undated Daily Planner created by Jeremy and Kim of Being Creative Designs.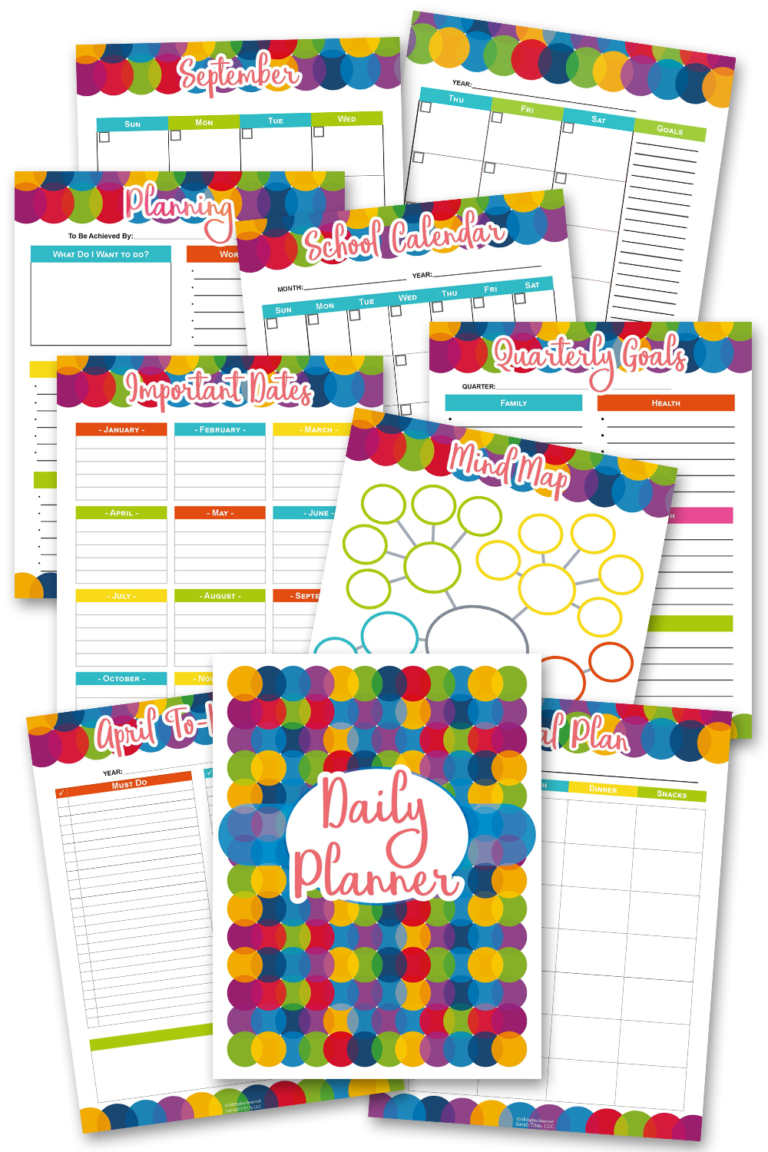 The second undated printable planner templates I wanted to share with you are here.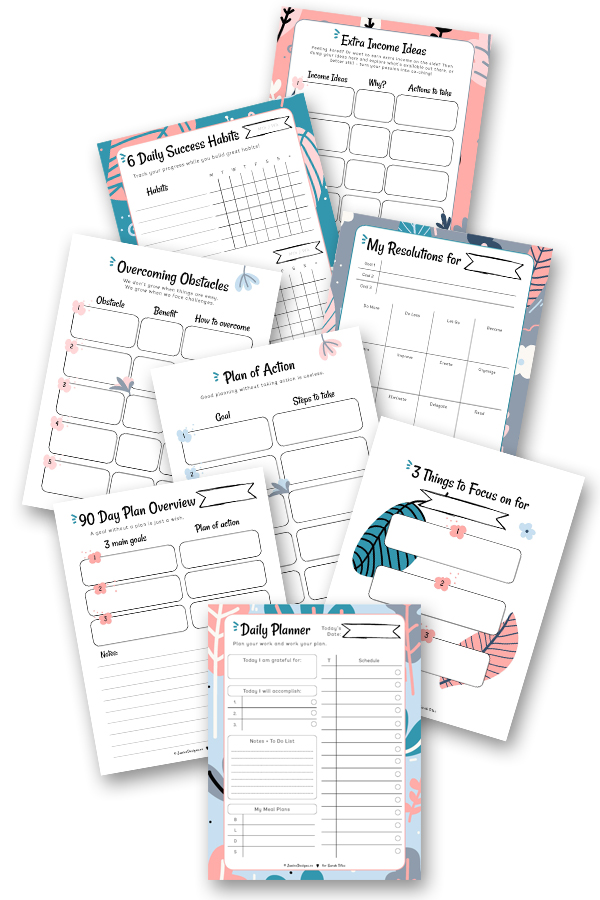 These 10 pages were created by a friend of mine who does an absolute GORGEOUS job at creating planner printable PDFs.
Pages include:
My Resolutions
Daily Planner
6 Daily Success Habits
Overcoming Obstacles
30 Day Planner
3 Things to Focus On
90 Day Plan Overview (2 pages)
Plan of Action
Extra Income Ideas