With the Christmas holidays coming up quickly, you're going to want some great drinks to go along with all that delicious food. If you're like me, you don't want something plain and ordinary, but you don't drink alcohol. This list is PERFECT for you at your next get-together. The best part is, everyone can drink them, even the little ones.
If you're looking for a unique serving set, here's a beautiful pitcher I found on Amazon and here are some stemless unbreakable glasses.
Top 10 Non-Alcoholic Party Drinks Ideas
Next time pineapples are on sale, I SO wanna try this!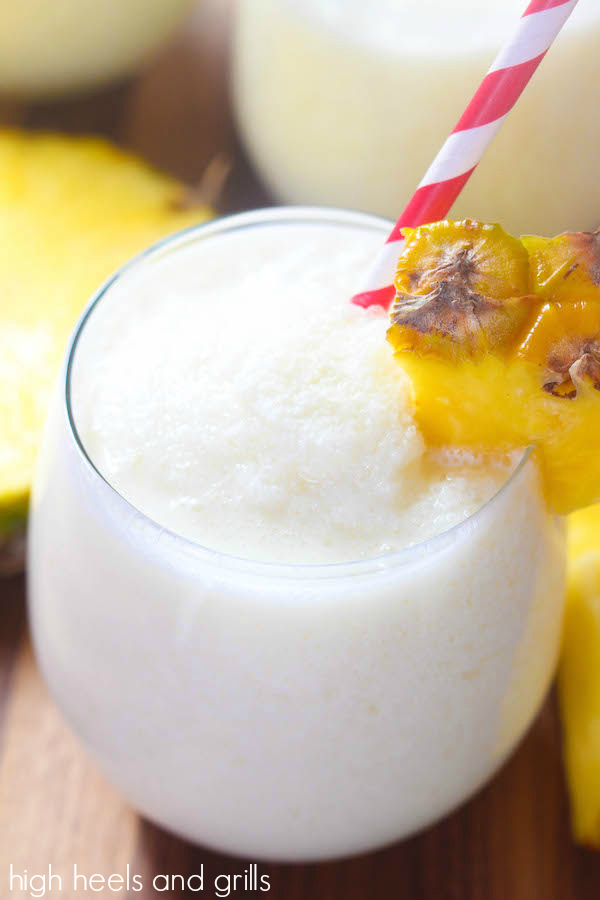 This watermelon water is my kids favorite! So tasty. Add some watermelon melon balls or freeze watermelon juice to give it more of a pop at your next party!

With only 3 ingredients, this is super quick and easy to make, while still leaving a fantastic impression on your guests!

I love Mom on Timeout's recipes and this one is no exception. Looks like a lot of fun!

The rim gives this mocktail drink such an extra flare. Totally a non alcoholic dinner party drink!

This slushy drink will take you back to when you were a kid. So trying this!

How in the world does she get the layers in the cup like that? Seriously, if I did this, it wouldn't look like that! Very impressive.

This is such a great idea, especially in the summers when fruit is bountiful.

This sounds pretty easy to make and I bet it tastes fabulous!

I bet you could substitute milk with vanilla ice cream and take this to a whole new level. Looks so delicious!
What's your favorite non-alcoholic party drink? Which of these are you going to try next?