I'm probably one of the cheapest women in the world. I won't even try to hide it or deny it. I'm not offended if someone were to call me cheap. Honestly, I'd be proud. I know that I work extremely hard to make the money and I'm not just going to give it away without a super great reason.
Now, don't get me wrong, ask anyone who knows me, and I'm an incredibly giving person. I love to help meet the needs of those around me, but I am ABLE TO DO THAT BECAUSE I live my life in an extremely frugal way.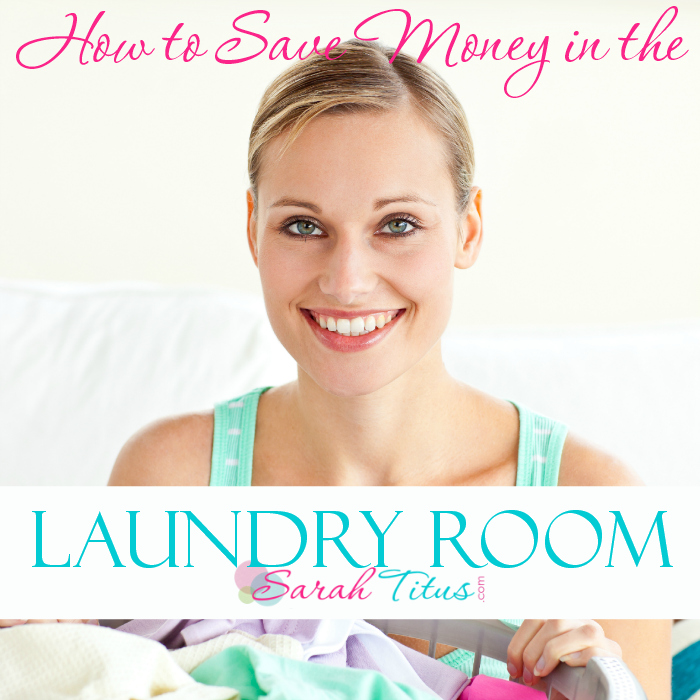 The laundry room is no exception. I don't save money at every turn because I have to, it's more like a full on mission. I WILL spend God's money wisely. The more I spend wisely, the more He gives. It's as simple as that. I wonder if that works with time. Because I SERIOUSLY need more time to do everything in my day! lol.
Today, I'm sharing 5 Ways to Save Money on Doing Laundry at Money Saving Mom.
Here's an excerpt:
The laundry room may be one of the last places most people think of when it comes to saving money. The truth is though, it is one of the easiest places to pinch your pennies! Here are some tips for saving money in the laundry room…
Read the rest of the post at Money Saving Mom.
Do you have any money saving tips for the laundry room when it comes to washing, drying efficiency and energy saving ideas?