Have you ever felt the sunshine on your face on a beautiful spring day? It's not too hot, not too cold, just perfect. It feels so warm and alive, energizing and bright.
That's how God's love for us is.
That's how His love FEELS to us.
It's warm, inviting, you just feel good. 🙌
Sadly, many people, even Christians, never truly experience God's love in that way. They know He loves them. They see He loves them. They understand He loves them. They have a general working knowledge about God's love. But they haven't yet EXPERIENCED it first hand.
Because when you do, truly experience God's love, not just know about it and believe it, but taste it, it…changes…everything.
You fall in utter and complete love with Jesus Christ in a way you never have before.
All the sudden, you want that joy, that warmth to stay with you always. You can't get enough of it, you're hooked.
You can't quit Him even if you tried. You're addicted to God. Everything in your life, you want it to be all about Him. All about His mercy, love, and grace.
You want others to feel that warm sunshine on their faces too. And some do feel it, from you. The light radiates inside of you, but you want them to experience it firsthand. To feel what you feel, to know what you know, to experience what you experience because you know if they only do, their lives will change too.
Being loved by Jesus isn't some cliche we, as Christians talk about. It's something we deeply experience in our souls.
If you've never felt that warm sunshine on your face of God's love, I hope that you will pray about it. I hope that you'll ask Him to show you what I mean. What I'm referring to. Because if you do, your life will never be the same again.
You will have peace and love abounding. You will no longer walk, seeing the world through fleshly eyes or constantly fight for your rights. You'll be changed. Because of the immense and INTENSE love of Christ.
Today I created some really cute loved by Jesus kitten cat wallpaper for all your tech to remind you to pray for an experiential love of Jesus Christ! Because until you experience it firsthand, you're missing EVERYTHING!
Loved By Jesus Kitten Cat Wallpaper
You'll get 4K HD quality wallpapers for your phone, ipad, desktop computer, laptop, Instagram, and Facebook cover pictures. You also have a pin for Pinterest at the very bottom that you can share!
Need help saving them to your device? Click here for the full tutorial.
Phone (1849 x 3798 px):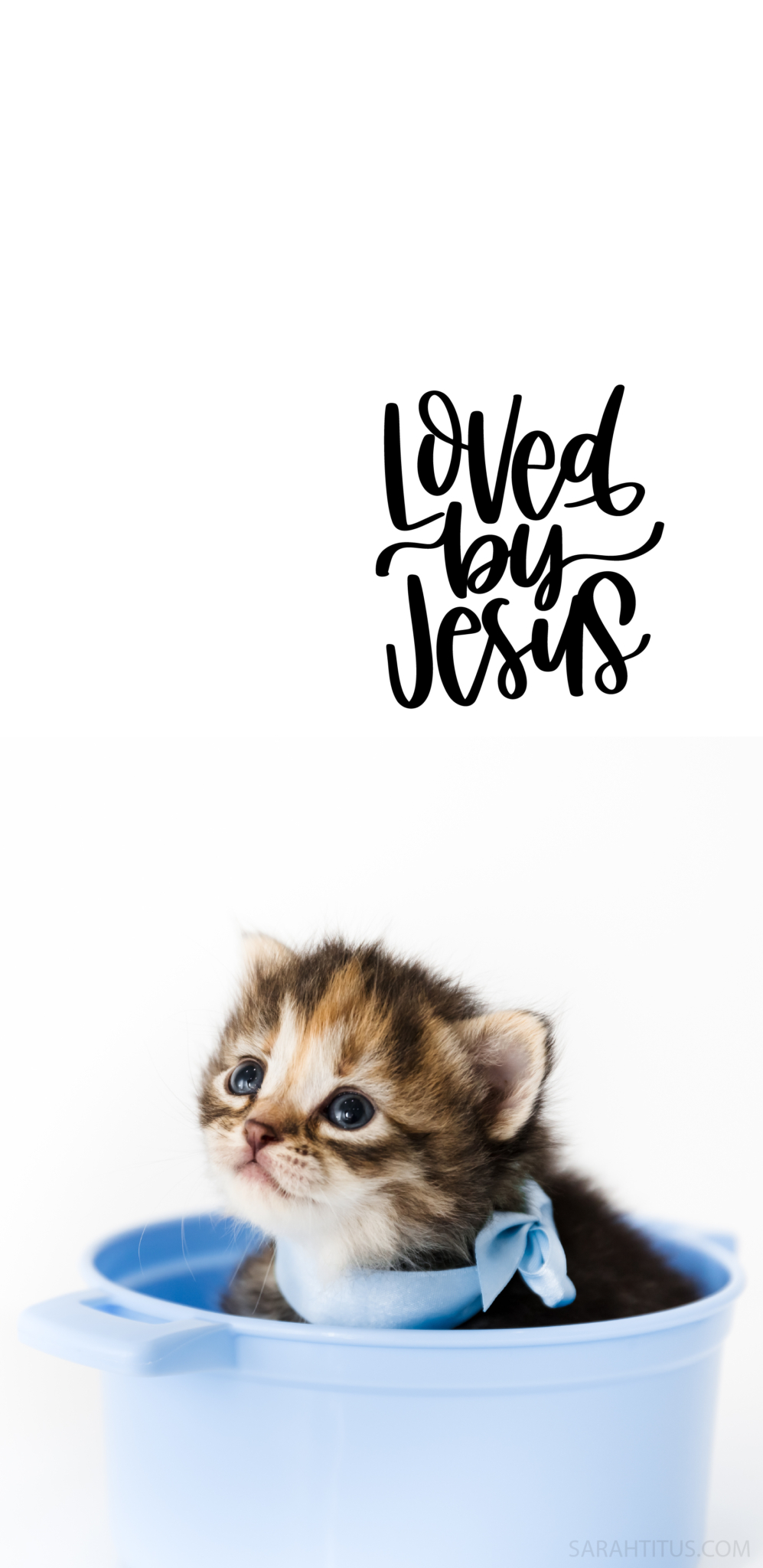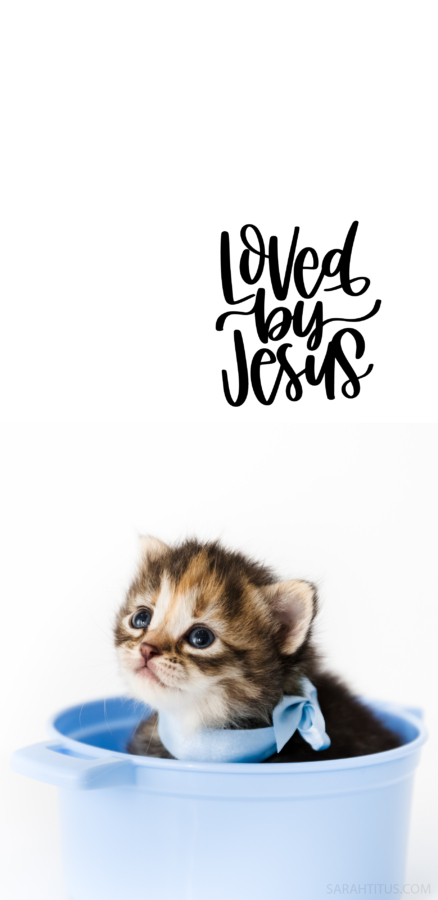 Laptop (2550 x 2048 px):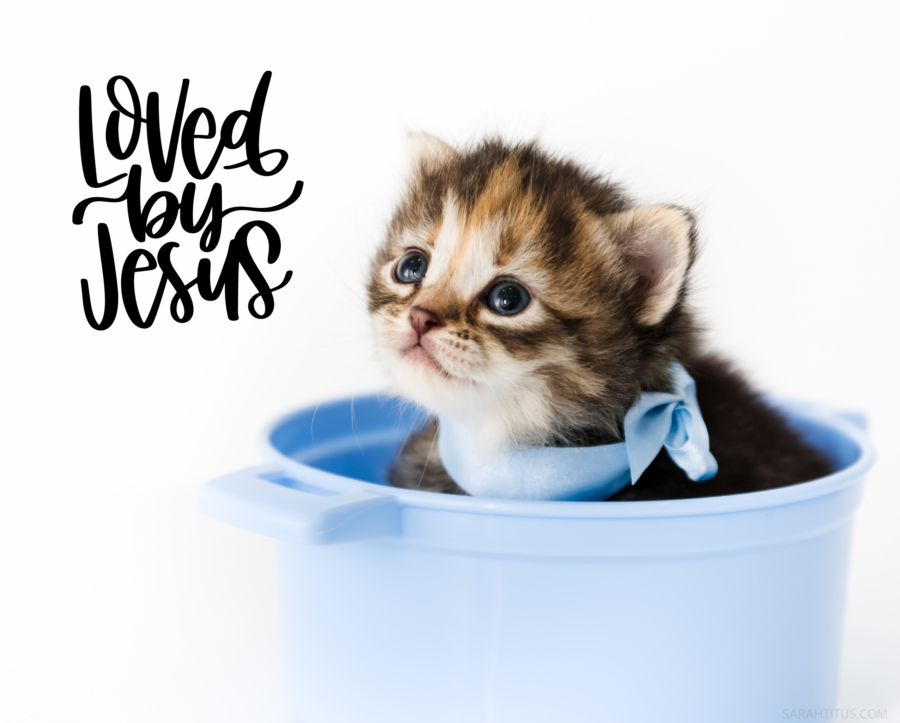 Instagram (2550 x 2550 px):
Large Computer (2550 x 1435 px):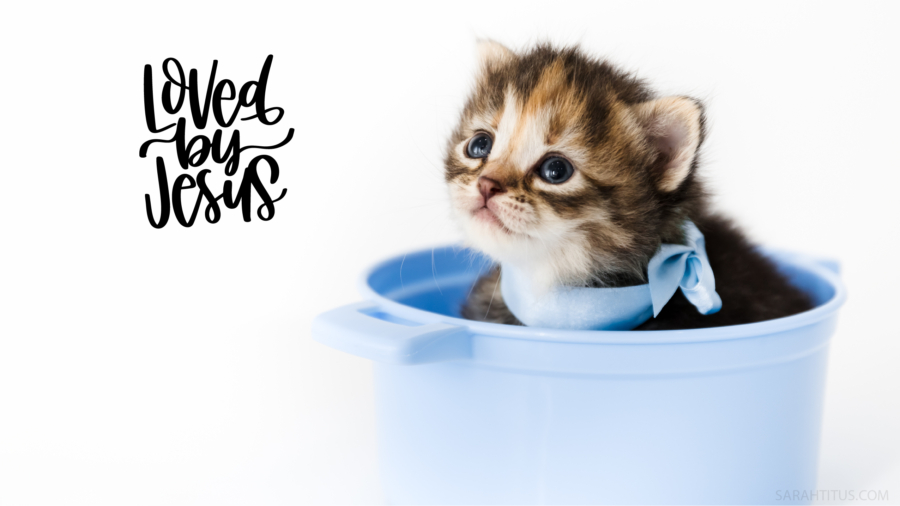 Facebook Cover (2550 x 948 px):

Enjoy!!! 💕🎁