I love the rain, don't you? It's so fresh and clean. It clears out smog in the air, and it makes the grass, trees, and plants grow. I used to live in Oregon, near the coast, where it rained A LOT. So I'm very used to the rain and miss it soooo much now. Here where I live now, it seems so much deader and drier, and I really hate that.
So anytime it's raining, it brings me right back home, and I feel so awesome. I just LOVE it. I want to always be reminded of the rain!!
Today I created for you this really cute love never fails Christian wallpaper so you can be reminded, not only of the rain and how fresh and clean it makes things (talk about washing our sins away) 😉 but also of God's love for us. It never fails. It never stops. It never ceases. His love for us is so intensely good and pure, it's amazing!
No matter how far we fall down, now matter how fast we run away from Him, He's always there, loving us and reminding us that He's there for us.
Let the meditation of your heart and the words on your lips today be…"Oh Lord, how I need your love more than anything in my life this day, and how much I treasure all the good things you do for me, things that I never even realize because I'm just so focused and wrapped up in worldly things. Clean my heart, oh Lord, make it new today for you! Amen."
Love Never Fails Wallpaper
Grab this love never falls wallpaper below…
Love Never Fails -1 Corinthians 13:8
Need help saving them to your device? Click here for the full tutorial.
Phone (1849 x 3798 px):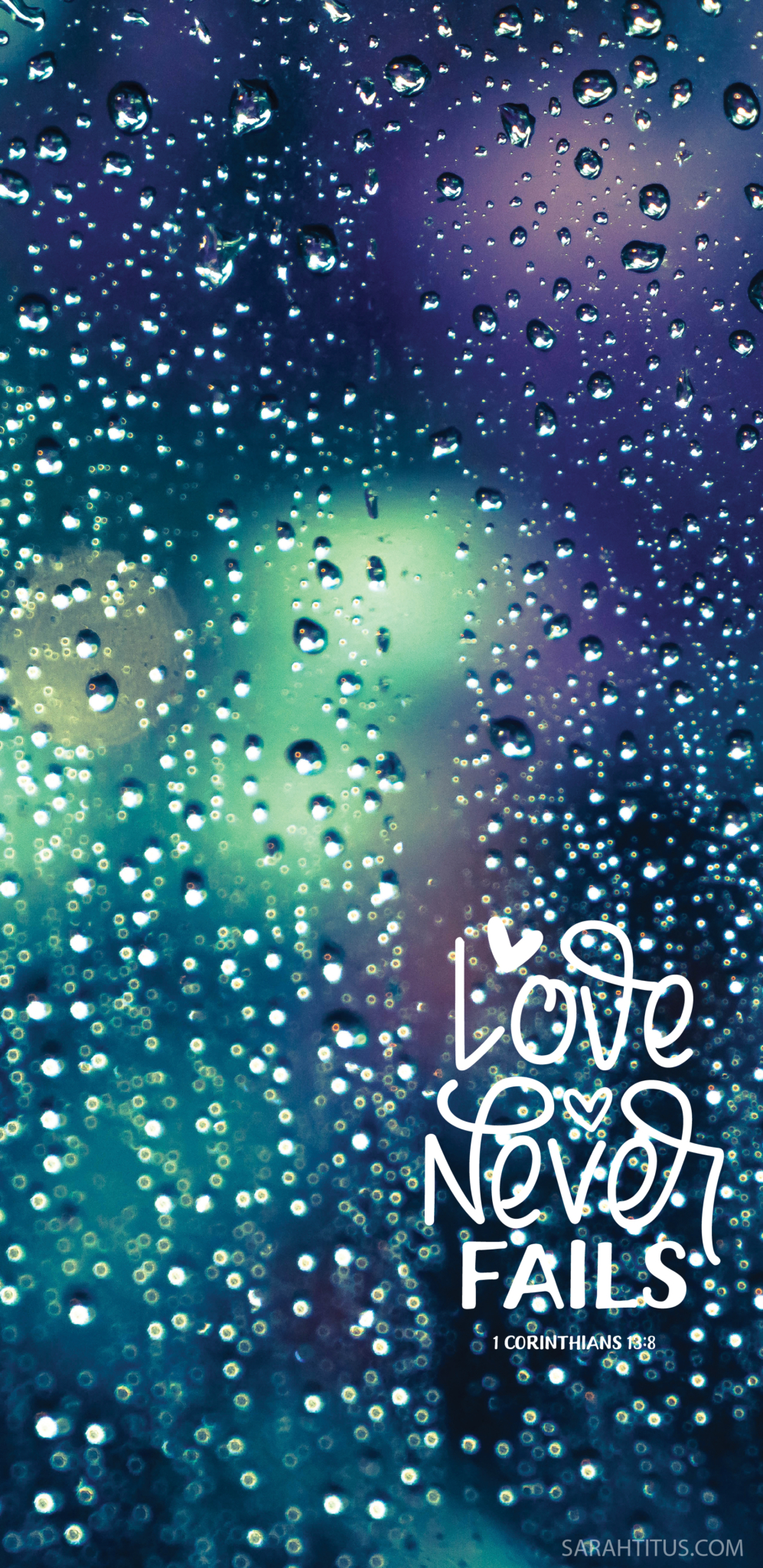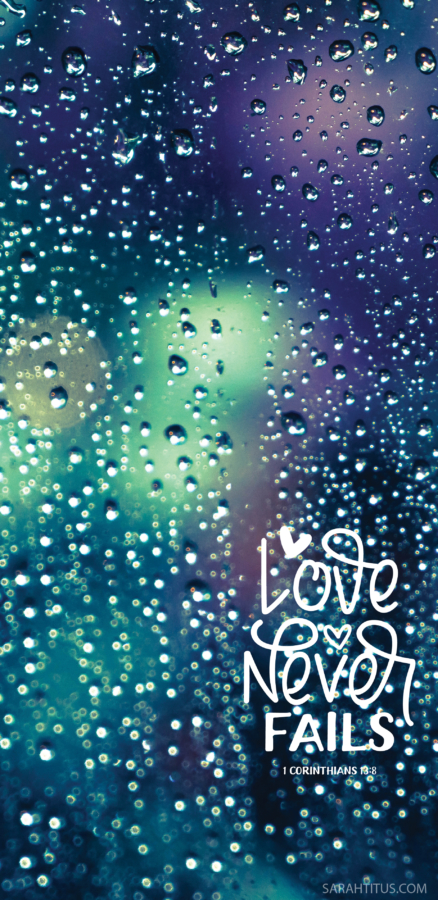 Laptop (2550 x 2048 px):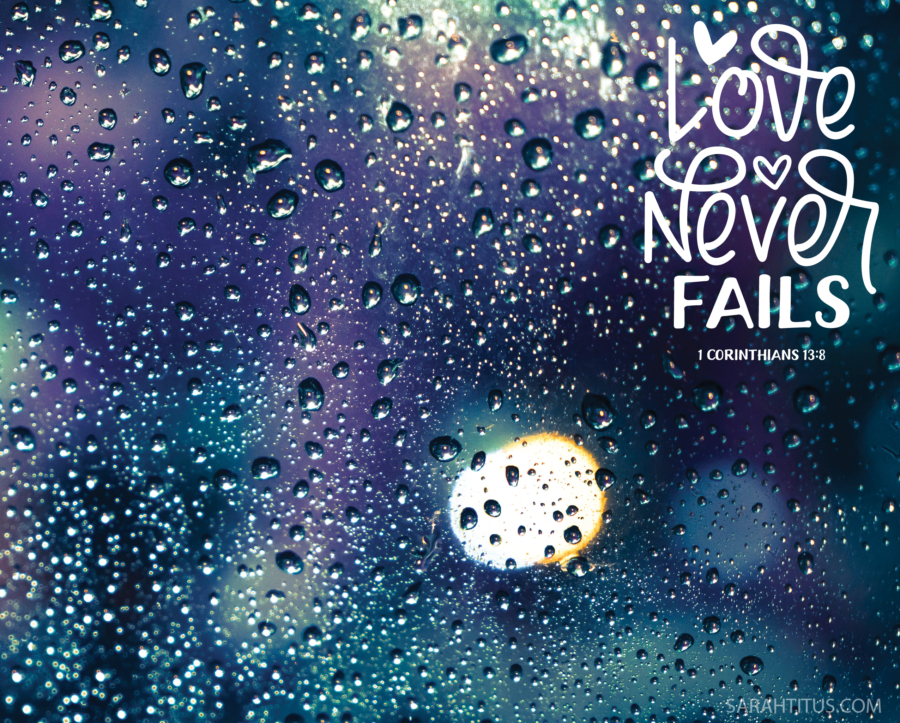 iPad (2550 x 3382 px):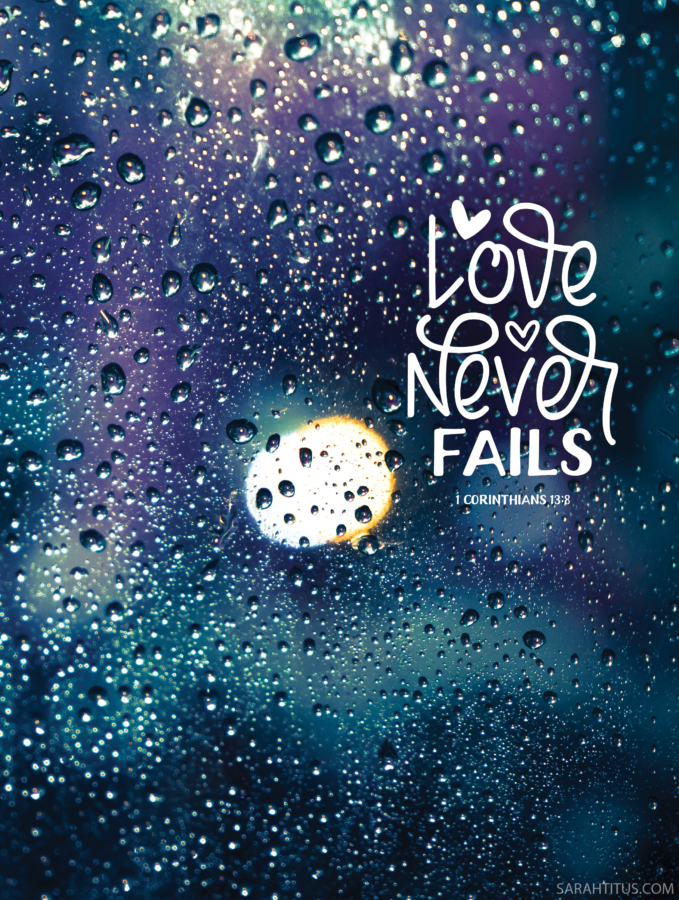 Instagram (2550 x 2550 px):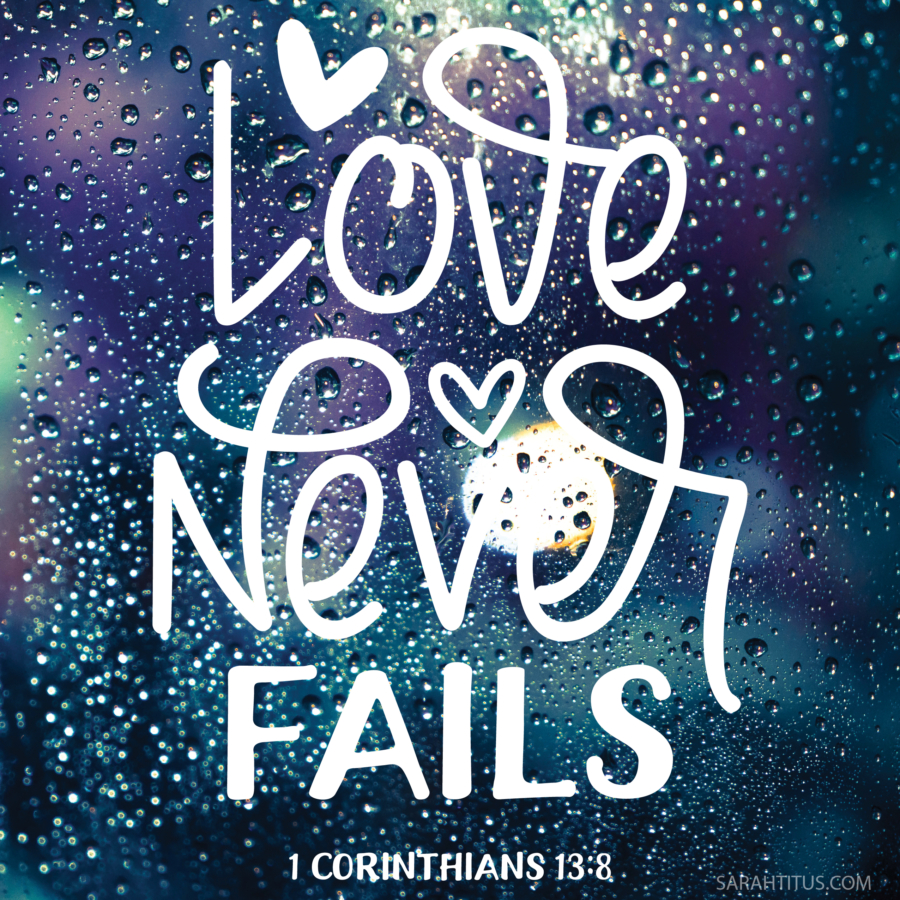 Desktop Computer (2550 x 1435 px):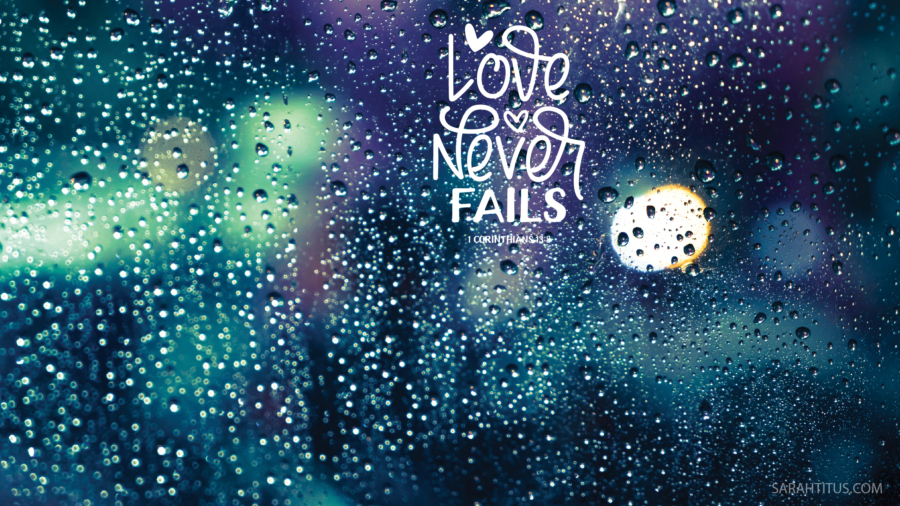 Facebook Cover (2550 x 948 px):

Pinterest Cover (2702 x 1548 px):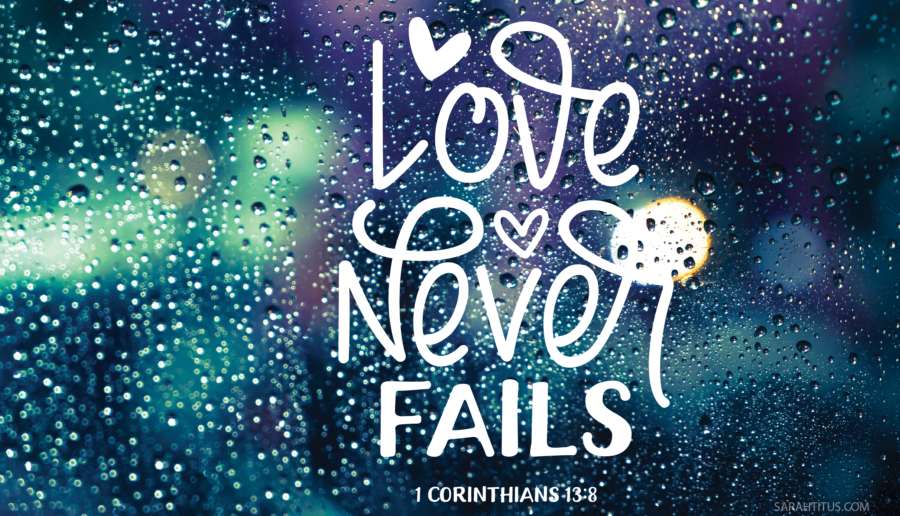 Enjoy!!! 💕🎁