My daughter just got an iPad and really LOVES to work in ProCreate. She made this character from a movie the other day and I was blown away. At first I thought she stole the image! 😂
So, I made her show me a little bit of her creating the image again just to prove it! 😂🤣 She did it, and I was shocked!!! Wow.
We obviously want to invest in her artistic skills, and so I'm starting to create practice workbooks for her (she and I LOVE to hand letter). It's just a fun thing for her to do, and, of COURSE, I'm putting them on the blog for you guys to have some fun with, too!!!
Today, check out my hand lettering practice workbook for ProCreate! 😍
Hand Lettering Practice Workbook for ProCreate
I'm told that for newer models, you can just plug in a pdf like normal but that the older models iPads you have to use jpgs. So I have for you BOTH options so that no matter what kind of iPad you (or your kids) are using, you can have some FUN!!!!
If you are hand lettering from an iPad, I highly recommend getting a paper textured screen protector. This is the one we have, but they have them for all different models/sizes. I really like that brand (I use the regular screen protector- a glass one, not the paper one) on my iPhone as well from that brand and like it. 🥰
Here's what you'll be able to hand letter…
All you need is Jesus
God is always a good idea
God is perfect
With all my heart
Don't be afraid to trust God
You will never regret trusting God
Always in love with God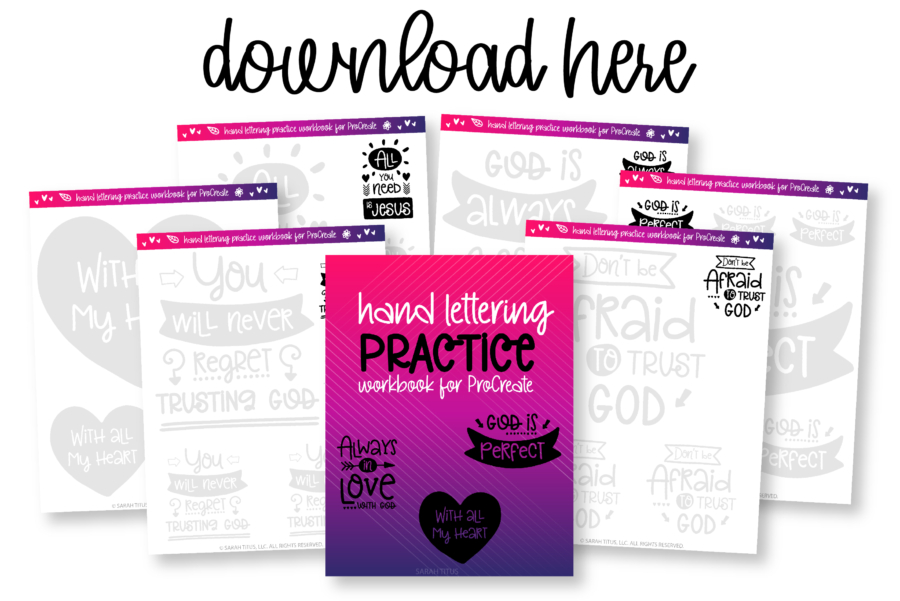 Download the Hand Lettering Practice Sheets for iPad: PDF and JPGs