Lately I've been really obsessed with creating coloring sheets.
Why?
Simple. Because I can! 🙂
Do you ever do something, out of a rebellious nature, just to prove you can?
Well, that's me. I posted a coloring page a little while ago, and several of you asked for more. So, I've been working on figuring out just exactly how to make them and make them BETTER than my original one.
I finally figured it out, so I'm doing lots of coloring sheets and it's fun.
Listen, if you can't do something and you want to, learn how. It's as simple as that. Figure it out, test different things, try different ways. Because the skills that you learn are invaluable. They can be used for so many different things.
For me, this free printable Thanksgiving coloring sheet was EXTREMELY difficult to make into a coloring sheet. For some reason, it just wasn't like the others I created before. I couldn't get it right.
But I didn't give up. I said a prayer and looked up a video on YouTube and found 1/3 of the problem in that video and THAT was the key to making the other steps I already knew how to work, well…work.
I think of how so often we are quick to give up on things.
Maybe we hit a stumbling block, maybe a wall, and we think it's impossible to make it through. We give up. But over the years, I've found that the point at which I feel the FURTHEST away from the goal, is when I'm actually THE CLOSEST!
So, if you feel like giving up, if you're just not motivated, if you have no hope left, no push, no drive, keep going, because more than likely, you're RIGHT THERE! Just one more little push is all it'll take.
Today, I created for you a free printable Thanksgiving coloring sheet. It's perfect for a fall season design too! 🙂
Why?
Because I can.
Because I have a rebel streak in me.
Because I didn't give up when it got hard.
Because I kept going.
Free Printable Thanksgiving Coloring Sheet
I am so happy you're printing this cute coloring sheet!
Not only is it perfect for the Thanksgiving holiday, but it's a lot of fun to color!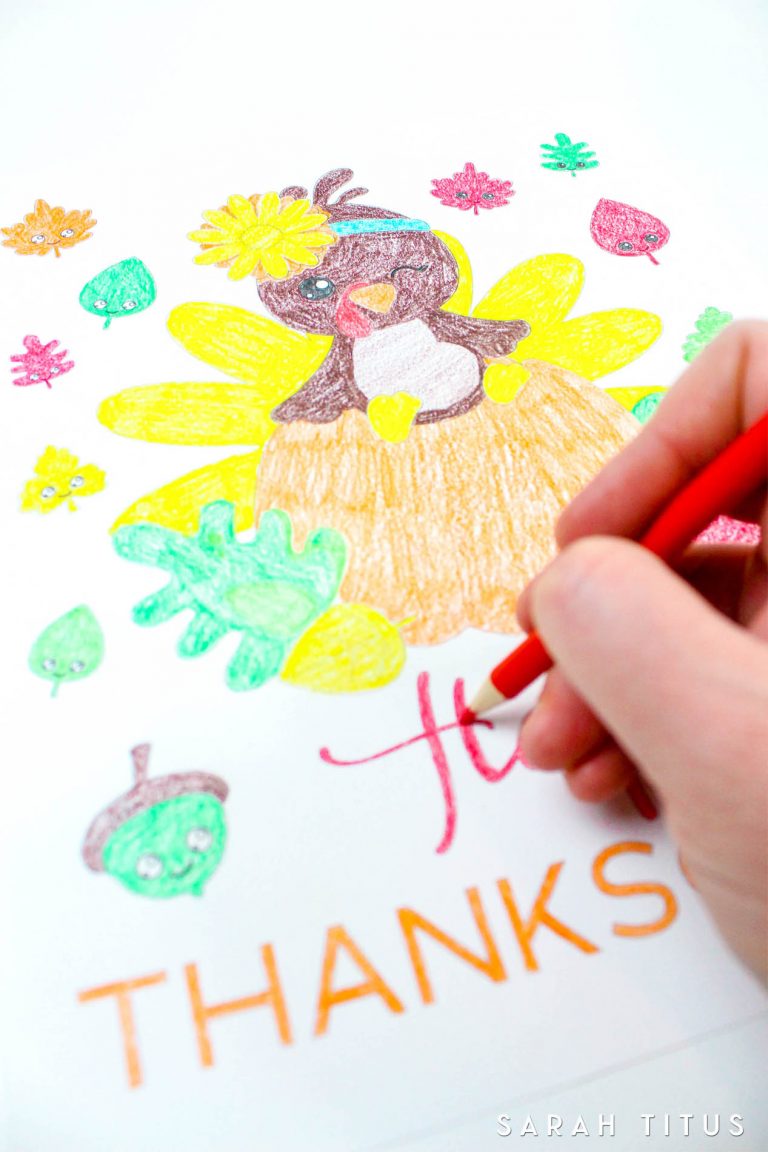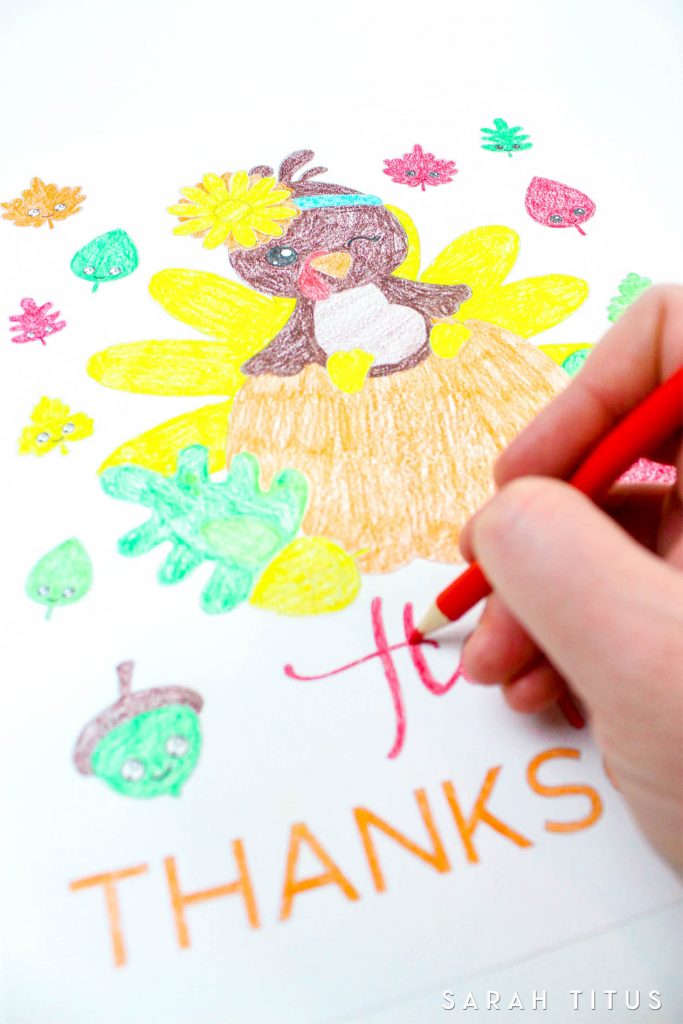 I find that coloring takes the stress away! So be sure to print one for the adults AND the kids. Color together or color to relieve stress like I do. 🙂
Happy Thanksgiving!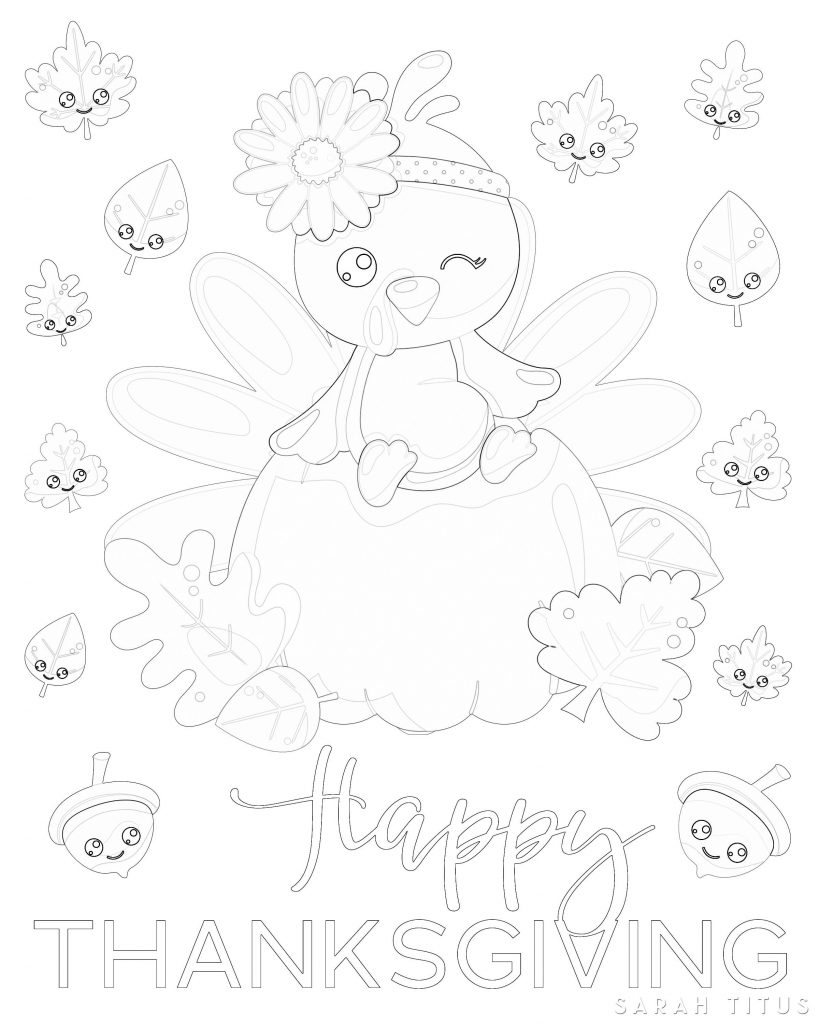 Download The Free Printable Happy Thanksgiving Coloring Sheet PDF Template here.