Every day I think about ways I can serve and bless you! It's one of my greatest joys in life.
If you have been following me for a while, you know that I am printable obsessed and love to create all kinds of things for you.
This time I came up with this beautiful free printable monogram wall art!
Free Printable Monogram Wall Art
Almost everything you find online is already colored for you. Although they are all beautiful and creative, my free spirit says that I want something DIFFERENT and here are the results!
These colorable monograms are for you to give them YOUR OWN personal touch!
Use Sharpies, pens, colors, crayons, glitter, paint, you name it!
I believe these printables will make a perfect gift for any occasion like birthdays, graduations, valentine's day, or even weddings by using the couple's last name initial and framing it!
I like to hang them on a wall in my office and home. I love and use this white frame. I also have this black frame that I like just as much! 🙂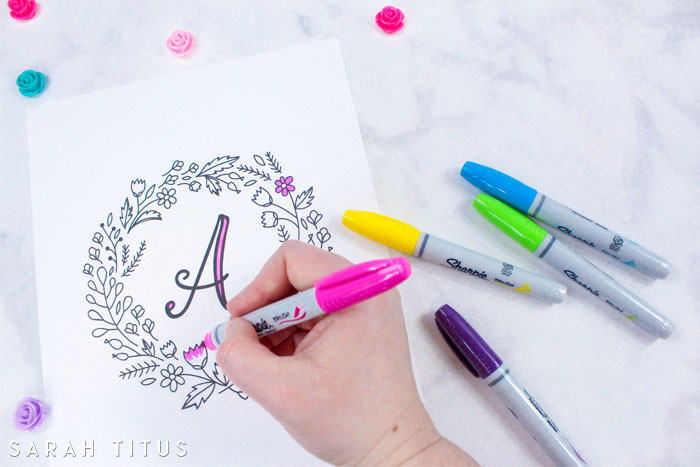 Love all things coloring? Then you will NOT want to miss your chance to get the new 255 page Coloring Binder. These extremely unique and fun coloring sheets will not only inspire and encourage you, but melt your stress away and put a smile on your face!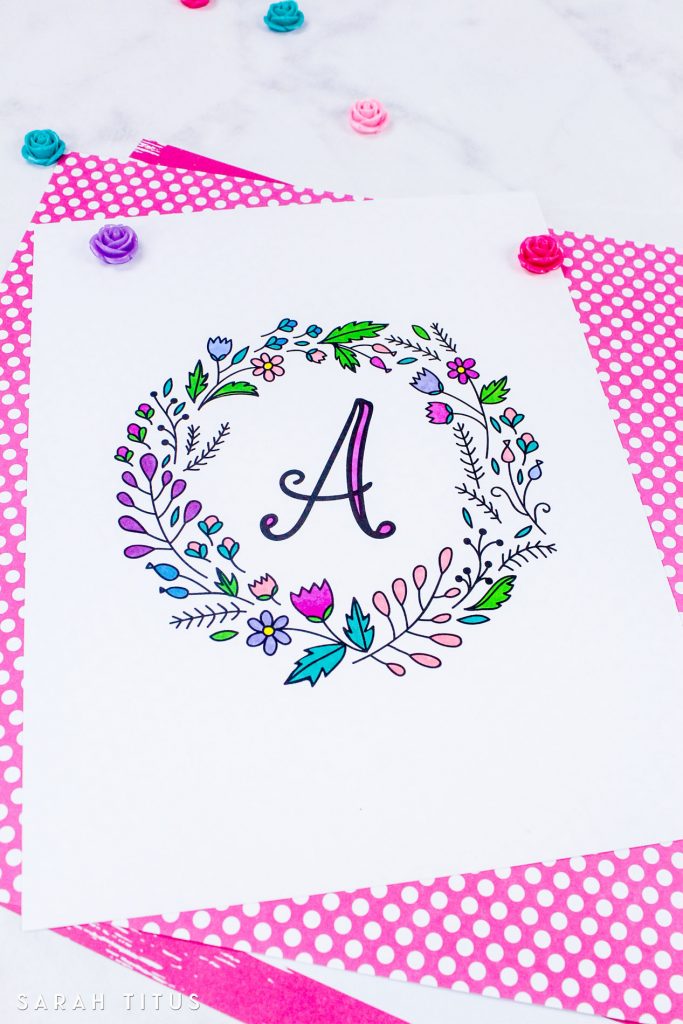 These printables are for personal use only. You may not alter them or redistribute them for monetary gain without written consent from the author, Sarah Titus.