As a kid I LOVED to read. Mostly a lot of mystery like R.L. Stine books and kids books like The Baby-Sitters Club.
Now, it's rarer I take the time to read (I'm a speed reader) but the best book I read all year is 7 Strategies for Wealth & Happiness by Jim Rohn. If you haven't read that book, I highly recommend it!
To keep myself interested in books (you can do this trick with your kids too!) I put a pretty bookmark in the book I'm reading. It's as simple as that. It keeps me wanting to visit the book because of the prettiness inside. 🙂
Here's a set of free printable bookmarks to color and a colorful set, depending on which type you or your kids would like best!
Anything you can do to encourage yourself or your kids to read is definitely worth it! <3
Free Printable Bookmarks To Color
Bookmarks are so easy to lose or ruin by getting wet, but with THESE printable bookmarks, you can decorate them to your liking, and never run out. Just print out more when you need a fresh set! The floral design on these bookmarks are so pretty.
This would be an adorable fun gift to give another bookworm, or to a child who loves reading.
They are perfect for:
for teen kids
for smaller children
for adults
for students

middle school
kindergarten
elementary
college

for teachers
for girls
Bookish Ways to Use These Printables:
Want some ideas on how you can use these printable bookmarks? Here are some suggestions.
Bring Them to a Book Club
Are you interested in starting your very own book club? Starting a book club is an amazing outlet for bookworms, and it gives you the chance to connect with others who are just as passionate about reading as you are!
Here are some tips for starting a book club:
Gather together a group of people who love to read.
Whether they're friends, family members, or strangers – start off by getting together a group of people who are interested in joining a book club.
I'd recommend setting an age limit, so that you can choose the reading material accordingly!
Decide Where You'll Meet
Now that you have your group of people, decide where you'd like to meet up, and how often!
Some great places to host your book club would be the local library, a cozy cafe, or perhaps a restaurant. After you've picked a place, decide on how often you're going to meet up.
Some book clubs meet up once a month, while others meet up once a week.
Pick the Books
Depending on the type of book club you started, here comes the fun part: deciding what to read! There are so many different books to choose from, so I'd recommend that you pick books that have great content, and strong story lines.
When you pick books with fantastic material, it makes book club discussions much more exciting!
Bring these Printable Bookmarks!
As a fun welcome gift, print and decorate these printable bookmarks!
Give them to your book club members as a fun little welcome present. This is an awesome treat because every bookworm loves receiving a new bookmark to use to hold their place in their book.
Give Them as a Birthday Present
If you have a loved one whose birthday is coming up, these bookmarks would be a great gift!
Customize them, and buy a new book your loved one would enjoy reading. Laminate the bookmark and place it inside, and wrap the book.
Now when they open their present, they'll have two special surprises!!!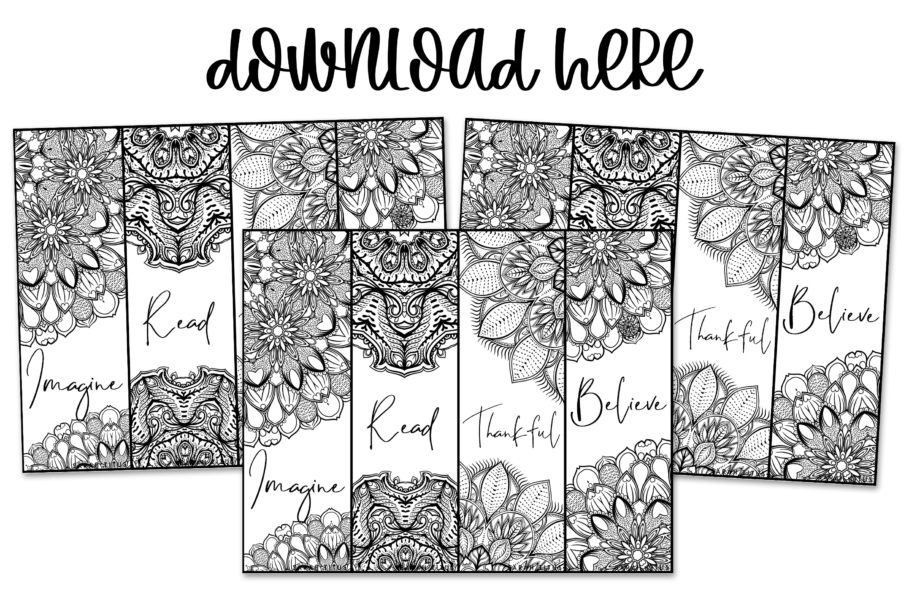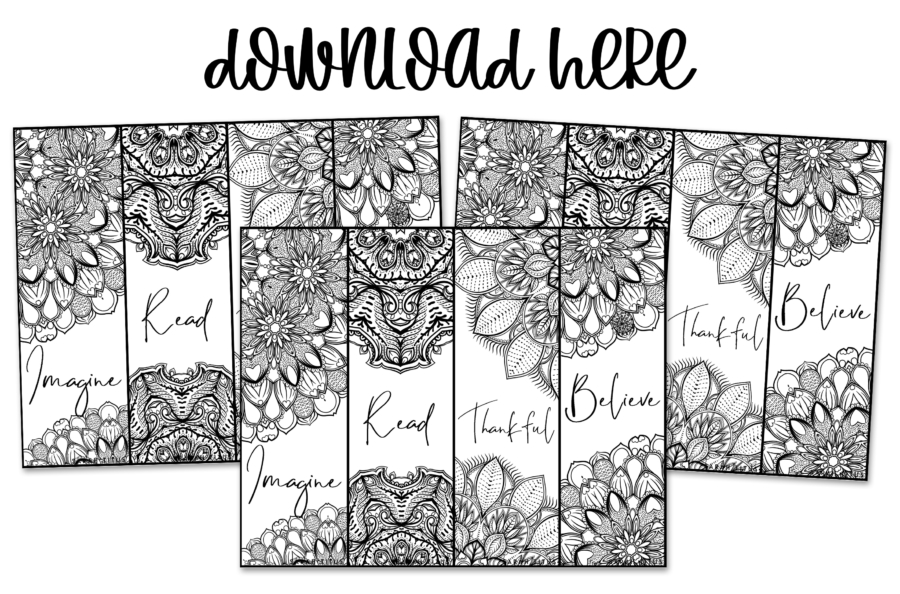 Download the black and white free printable bookmarks to color PDF here.
Not only can you decorate these bookmarks, but you'll also be inspired by the messages on them. Looking at them will bring a smile to your face whenever you open a new book to read! They're instantly encouraging with words like:
Imagine
Read
Thankful
Believe
If you'd like to receive these inspirational, colorful bookmarks, here you go: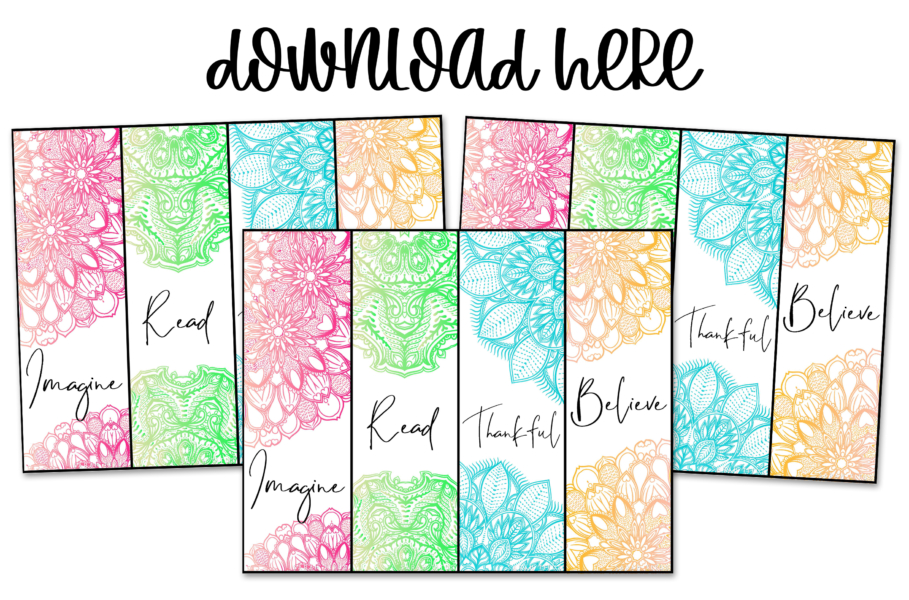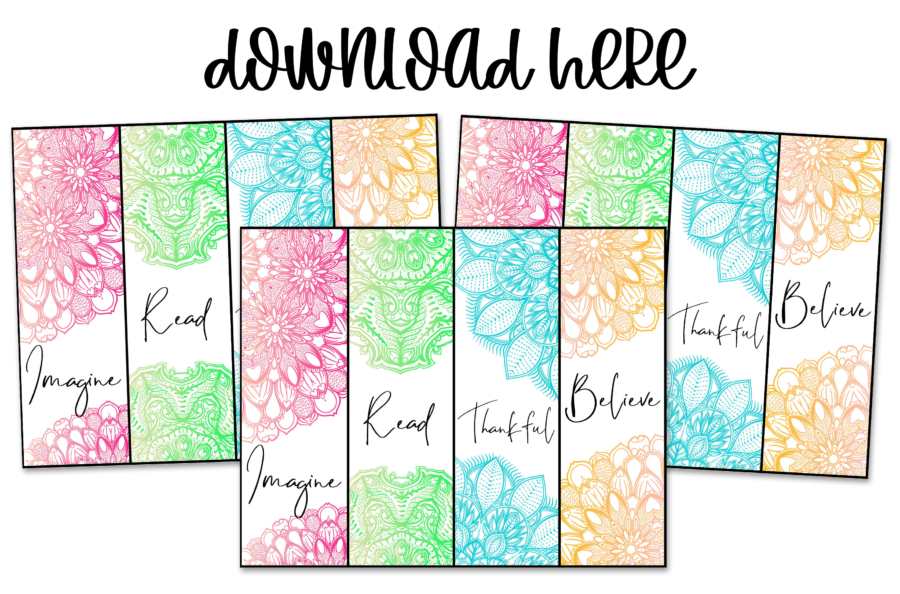 Download the floral free printable bookmarks templates in color here.